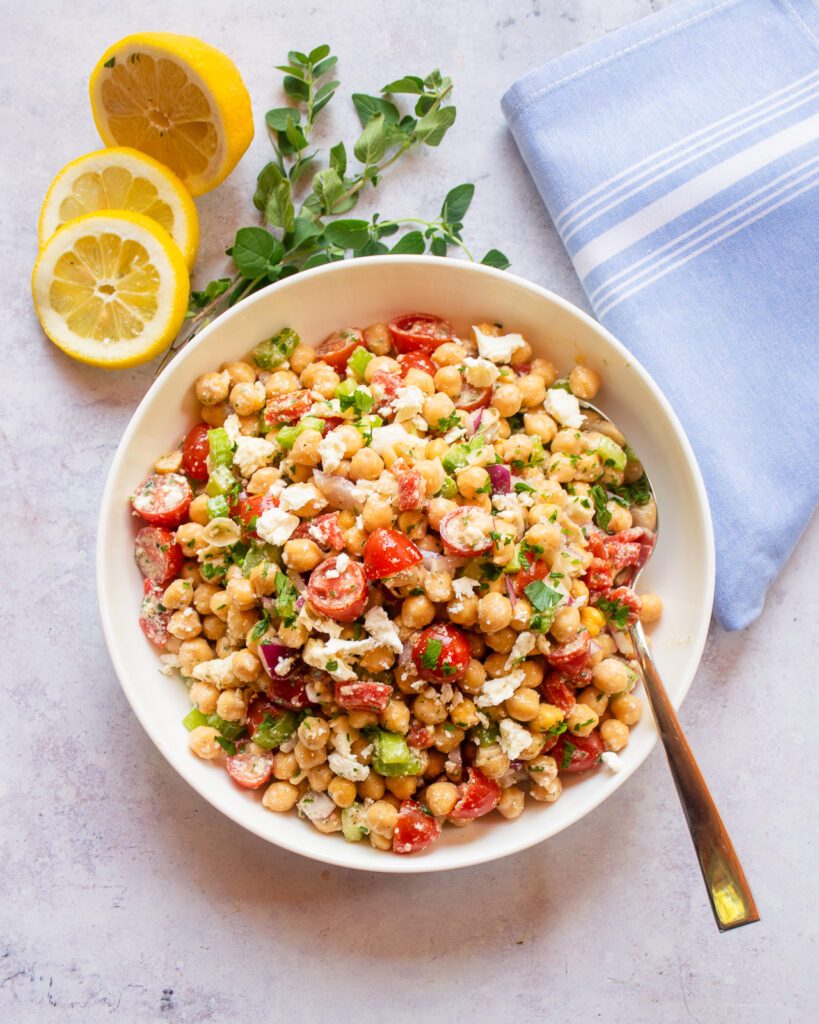 Protein Packed Salad
If you enjoy salads, this chickpea salad with tomatoes and a creamy feta dressing is going to be your next favorite lunch or dinner. I love chickpeas, not only for their flavor and texture, but also because they keep me full for a good long time. Chickpeas are not only a good source of protein, they are a complete protein, which means that they contain all nine of the essential amino acids that help keep our bodies functioning properly. This salad combines this complete protein with some everyday ingredients for a delicious hearty salad.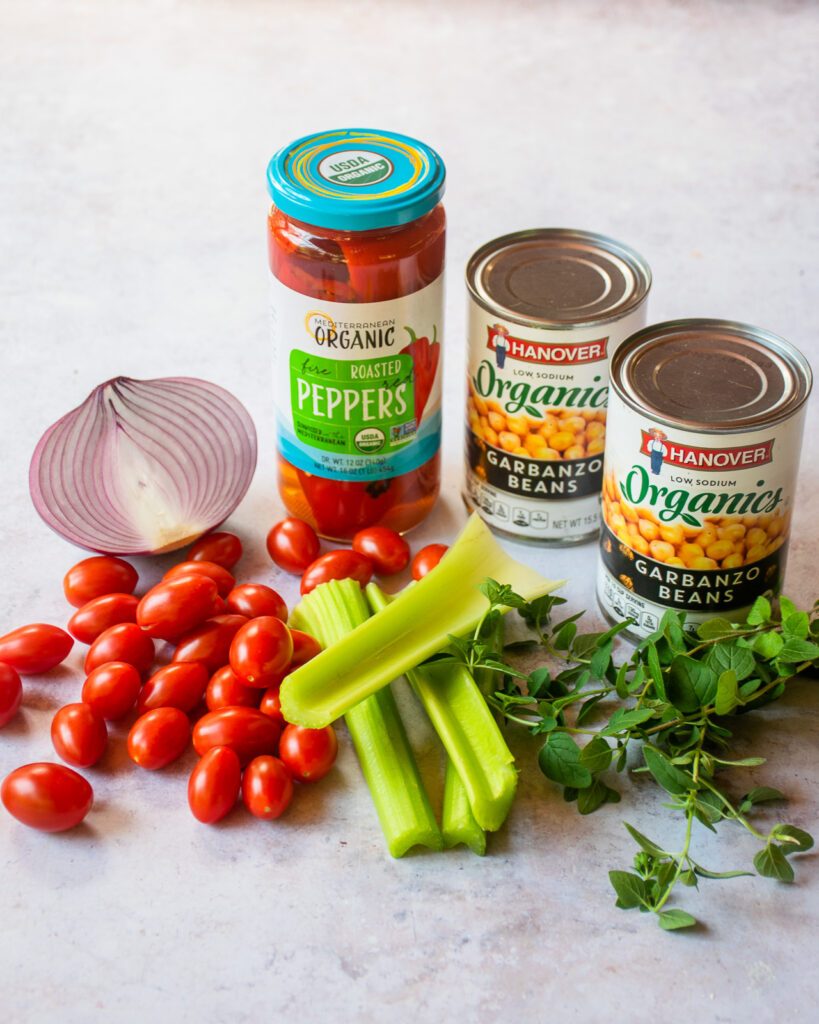 How to Cook Dried Chickpeas
You can use either canned chickpeas or dried chickpeas for this recipe. Canned chickpeas are super convenient, of course, and just require draining and a quick rinse before tossing them in with the other ingredients. If you prefer to use dried chickpeas, I'm in full support! Soak the chickpeas overnight and then pop them into a pot with half an onion, a bay leaf, some thyme and peppercorns and boil until tender. How long it takes depends on how old the chickpeas are – usually 40 to 60 minutes. If you don't have the time to soak the chickpeas, you can do a "quick soak". Bring the chickpeas to a gentle boil for 5 minutes and then let them cool in the water for an hour. Then drain and proceed with the second boil.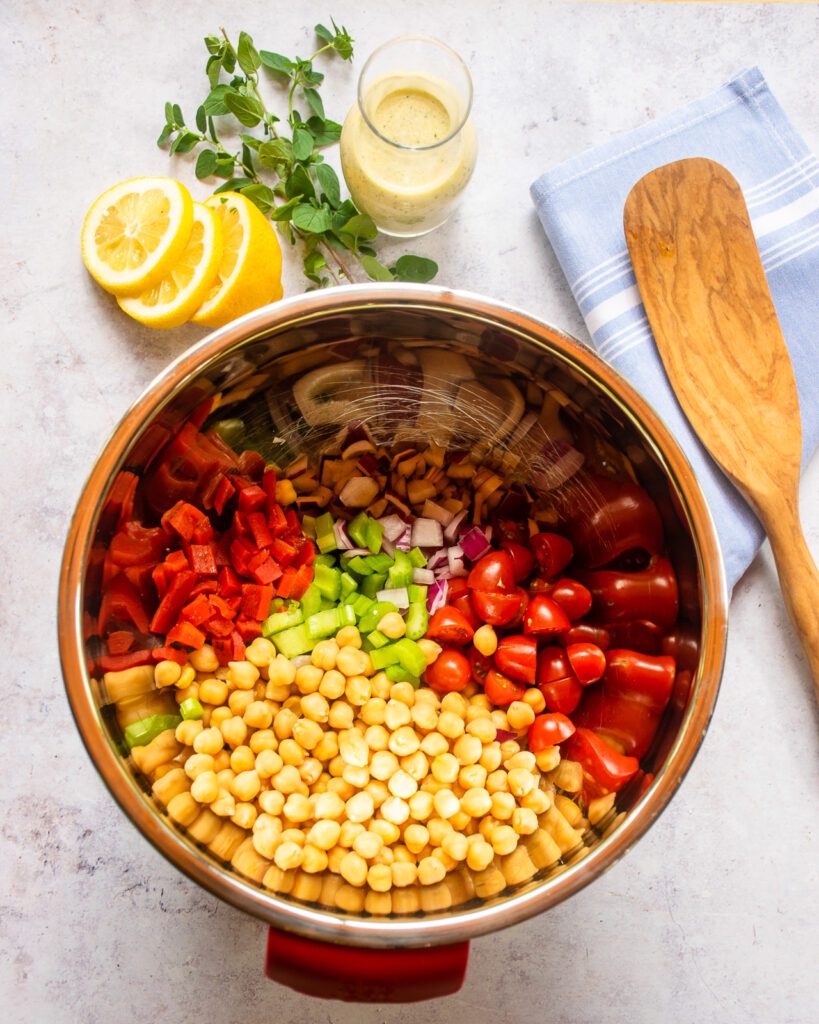 Variations
While I've called for roasted red pepper, tomato, celery and red onion in this chickpea salad recipe, you can really use whatever vegetables you have on hand. I've added marinated artichokes, corn kernels, cucumber, carrots before but you're not limited in any way. Just pick vegetables that you enjoy and cut them into a size that is politely eaten with a fork.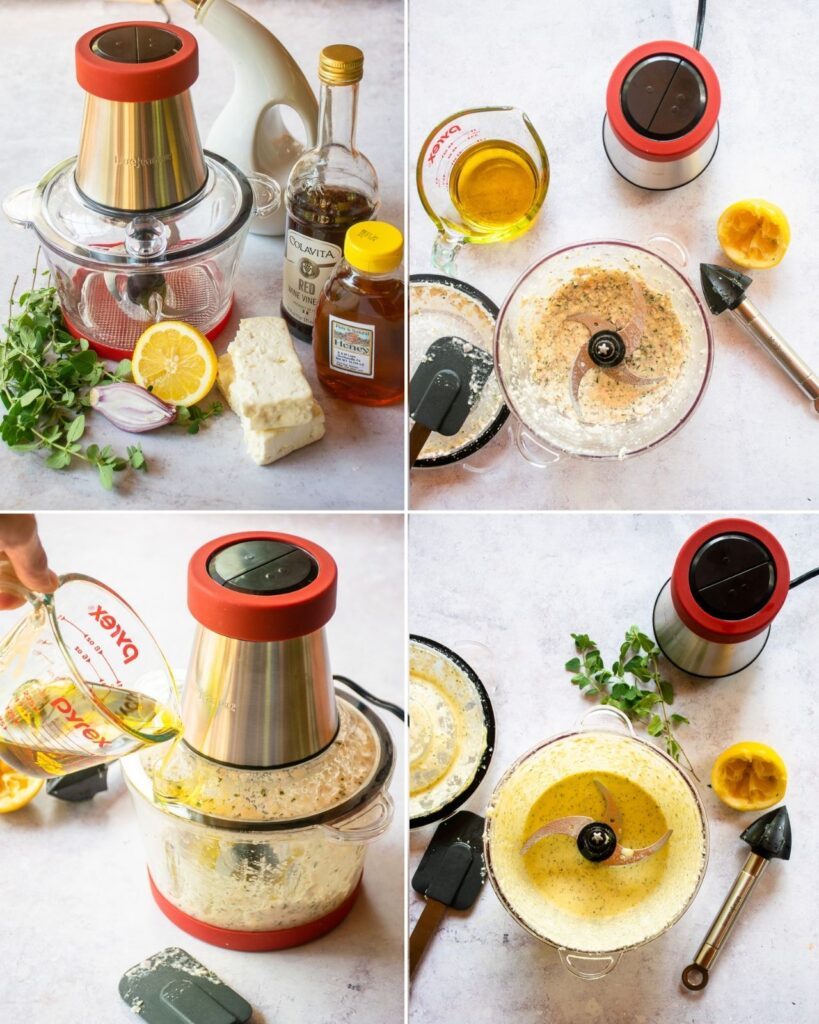 Creamy Feta Dressing
The dressing for this salad is really where a lot of the flavor comes from. You can whip it together in a bowl, but a food chopper makes it super quick and very creamy. The feta cheese and lemon give this dressing a nice tang that compliments the creamy chickpeas and the honey sweetens it ever so slightly. This is a dressing that you might like to keep on hand for other salads too.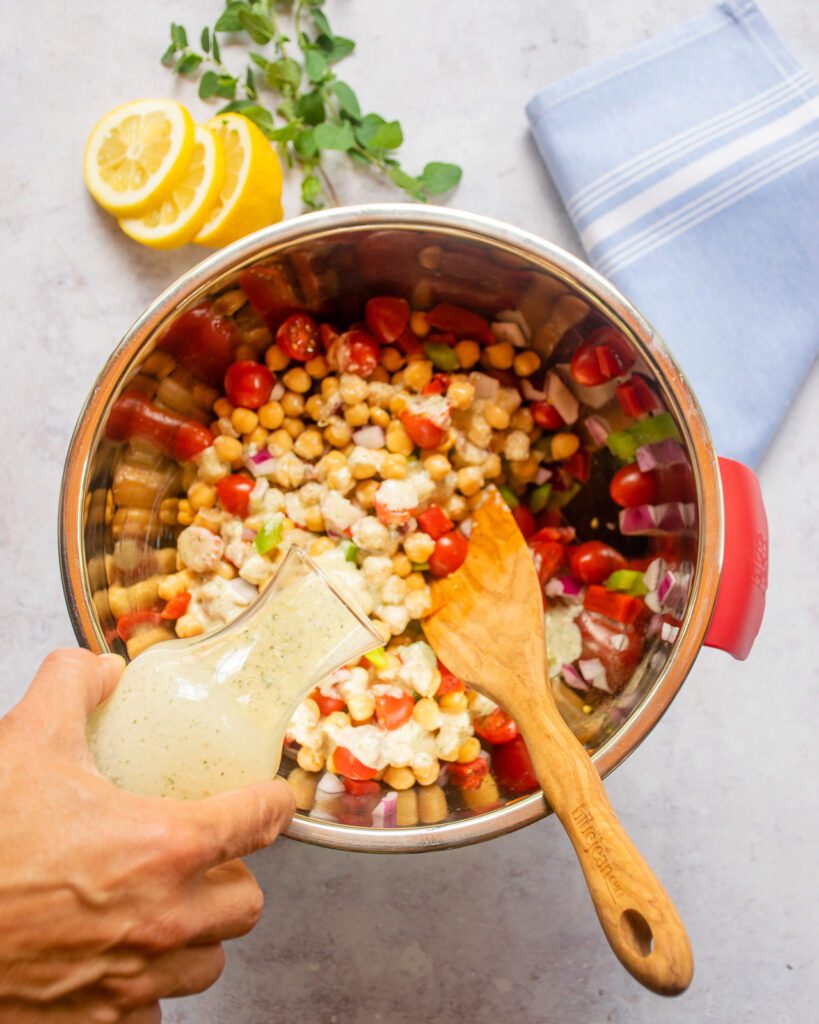 What to Serve with Chickpea Salad
While I enjoy this salad on its own as a main meal, you can certainly serve this as a side with grilled chicken like this grilled harissa chicken or some pan-fried fish like this honey soy salmon. Serving it alongside a watermelon feta salad with blueberries, a sesame chicken tortellini salad, and perhaps a beet and orange salad would make a beautiful collection of salads at a buffet. This salad also travels well and makes a good dish to take along to someone's house or as a packed lunch for yourself. So many ways to enjoy it and it will keep you full for hours!