What is a Tostada?
Tostada literally means "toast" in Spanish and tostada is also the name of a dish with a variety of ingredients on a toasted base – usually a tortilla that has been fried or baked. This recipe for chicken tostadas calls for shredded cooked chicken, cabbage, queso fresco, a chipotle crema and some spiced chickpeas, making it a party of flavors and textures in  your mouth.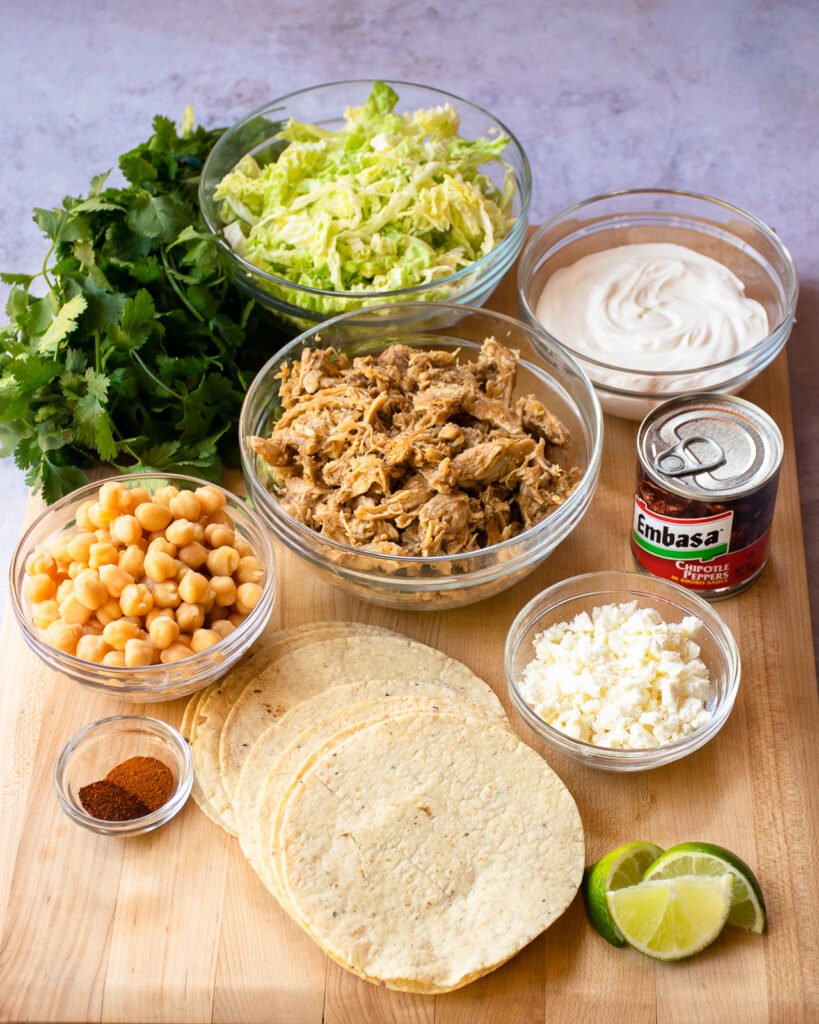 Shredded Chicken for Tostadas
The main ingredient is the chicken, of course and preparing the shredded chicken is the first step in making these tostadas. The full recipe and explanation of how to do that can be found here. Using a pressure cooker to cook the chicken is quick and easy and does result in delicious, tender chicken that can be used for lots of different meals from tacos, to salads, to these tostadas. If you prefer to air fry your chicken, check out these easy instructions on how to cook chicken breast quickly in the air fryer. Instead of using the marinade, however, use the spice rub from this recipe to give it a Mexican flavor profile.