What is a Tostada?
Tostada literally means "toast" in Spanish and tostada is also the name of a dish with a variety of ingredients on a toasted base – usually a tortilla that has been fried or baked. This recipe for chicken tostadas calls for shredded cooked chicken, cabbage, queso fresco, a chipotle crema and some spiced chickpeas, making it a party of flavors and textures in  your mouth.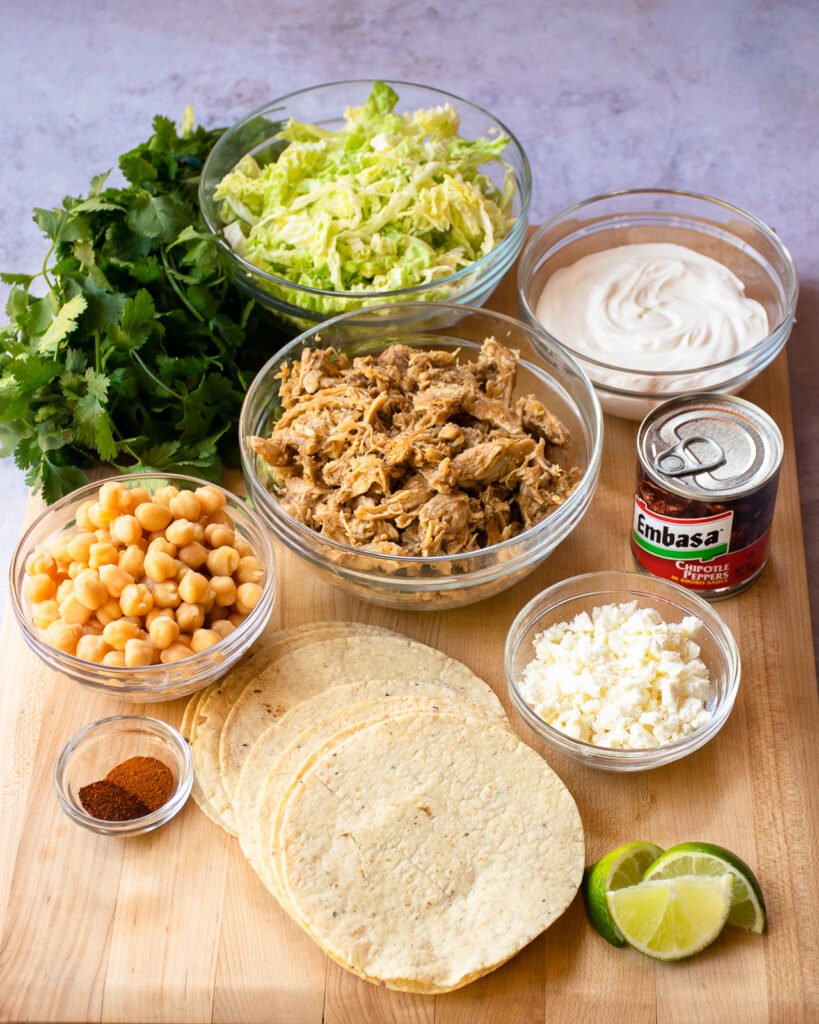 Shredded Chicken for Tostadas
The main ingredient is the chicken, of course and preparing the shredded chicken is the first step in making these tostadas. The full recipe and explanation of how to do that can be found here. Using a pressure cooker to cook the chicken is quick and easy and does result in delicious, tender chicken that can be used for lots of different meals from tacos, to salads, to these tostadas. If you prefer to air fry your chicken, check out these easy instructions on how to cook chicken breast quickly in the air fryer. Instead of using the marinade, however, use the spice rub from this recipe to give it a Mexican flavor profile.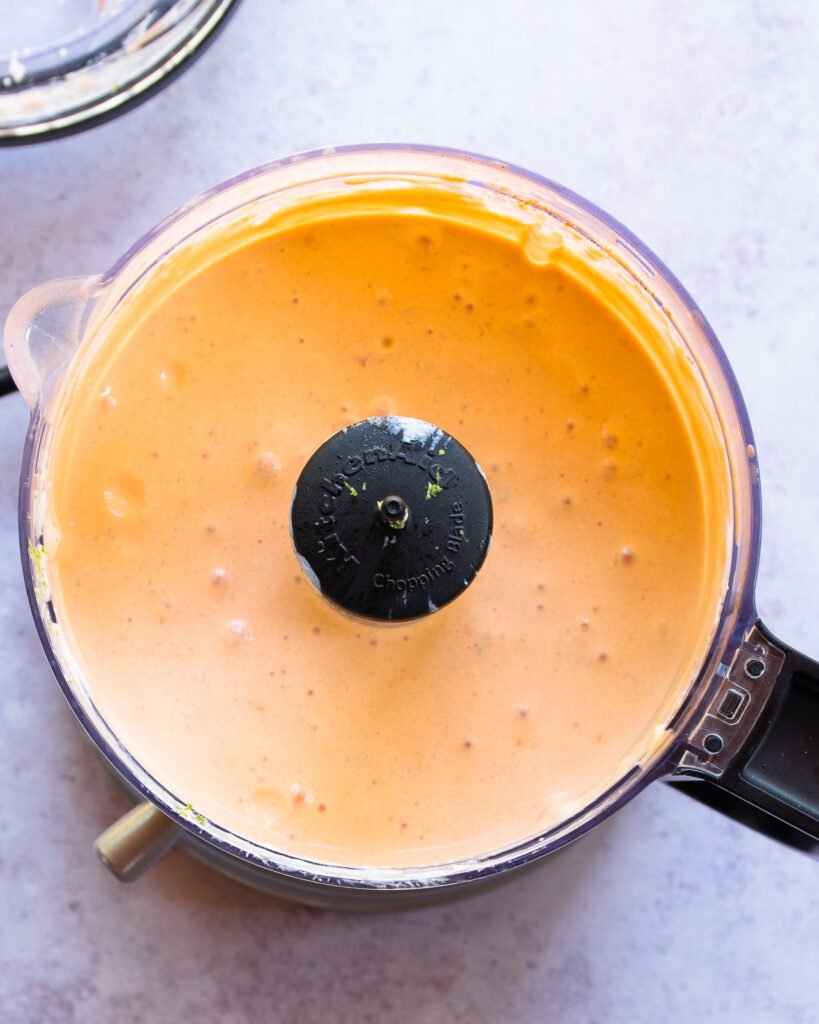 Chipotle Crema for Tostadas
This crema really couldn't be easier. You simply buzz some sour cream around with the chipotle peppers, some lime zest and lime juice in a mini chopper, food processor or blender. If you don't have a chopping appliance, just chop away with your chef's knife and stir the ingredients together.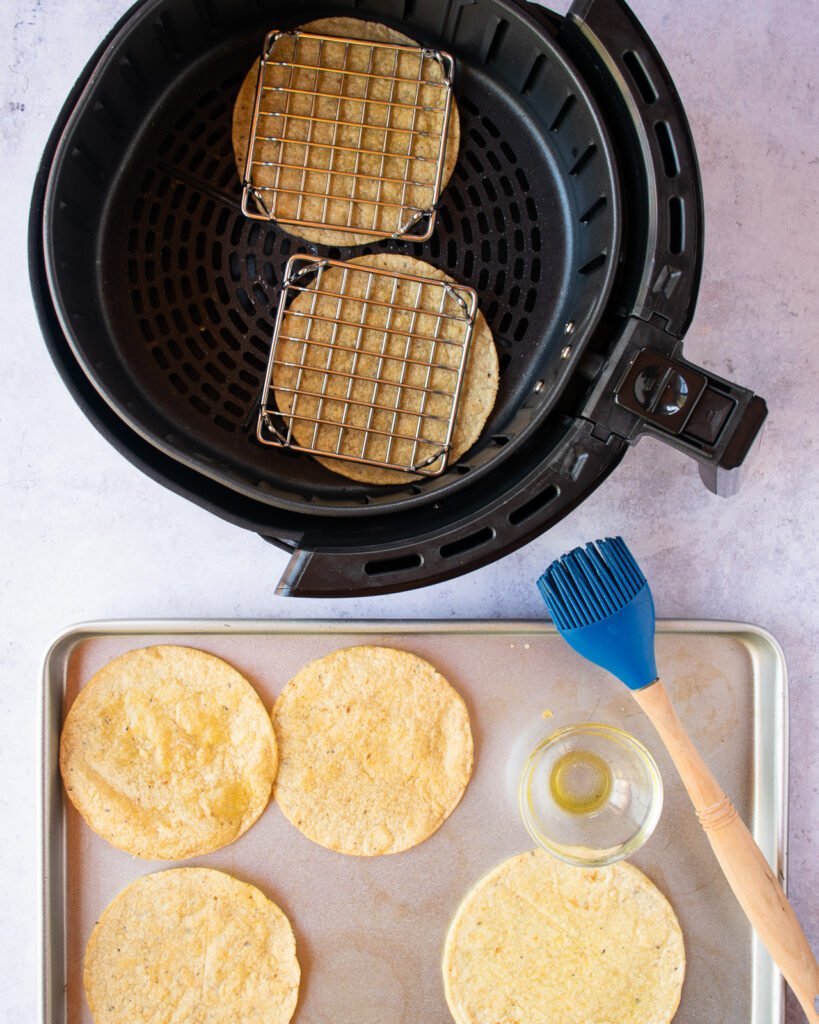 Making the Tostada Shells
Making the toasted tortilla shells is extremely quick and easy in your air fryer. Use corn tortillas and brush them with oil. Then air-fry for just a couple minutes per side. The only tricky part is that an air fryer can blow the tortillas around. I use little racks to hold them in place and they work like a charm.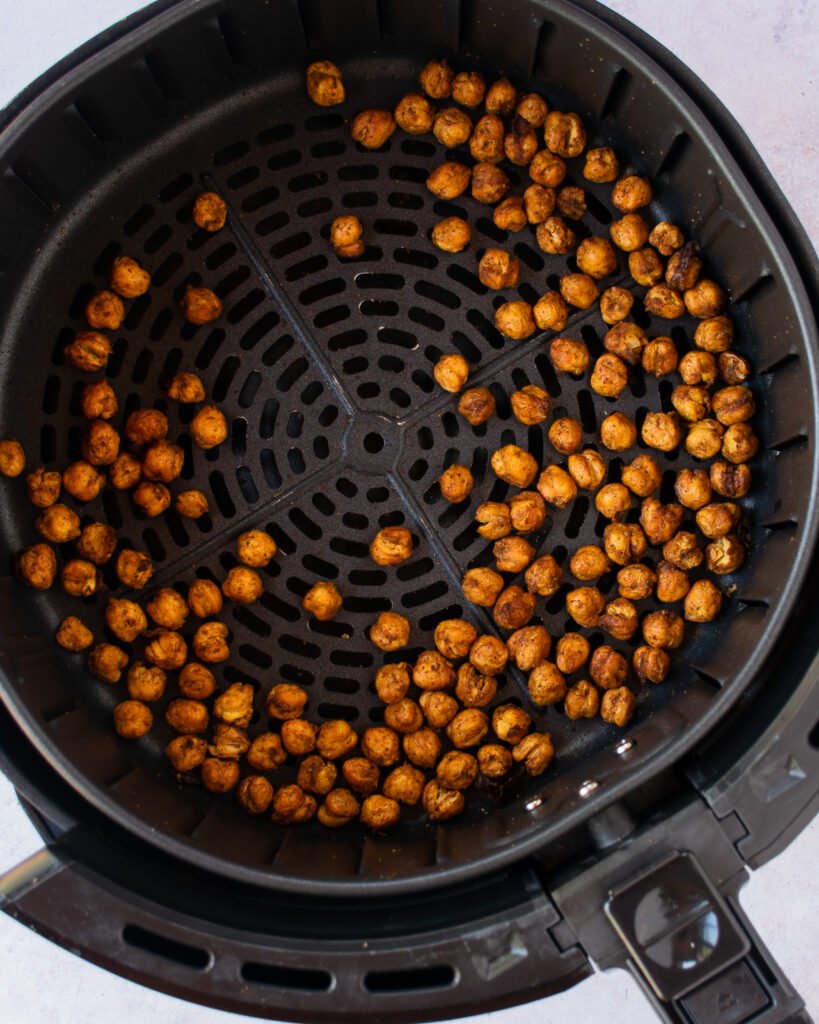 Spiced Chickpea Topping
The spiced chickpeas are totally optional, but they do give a nice spicy crunch to the tostadas. Using canned chickpeas makes this super quick. Just do make sure to rinse and dry them as well as you can before dusting with the spices and oil. Oh – and there will be leftovers, so feel free to snack on them too.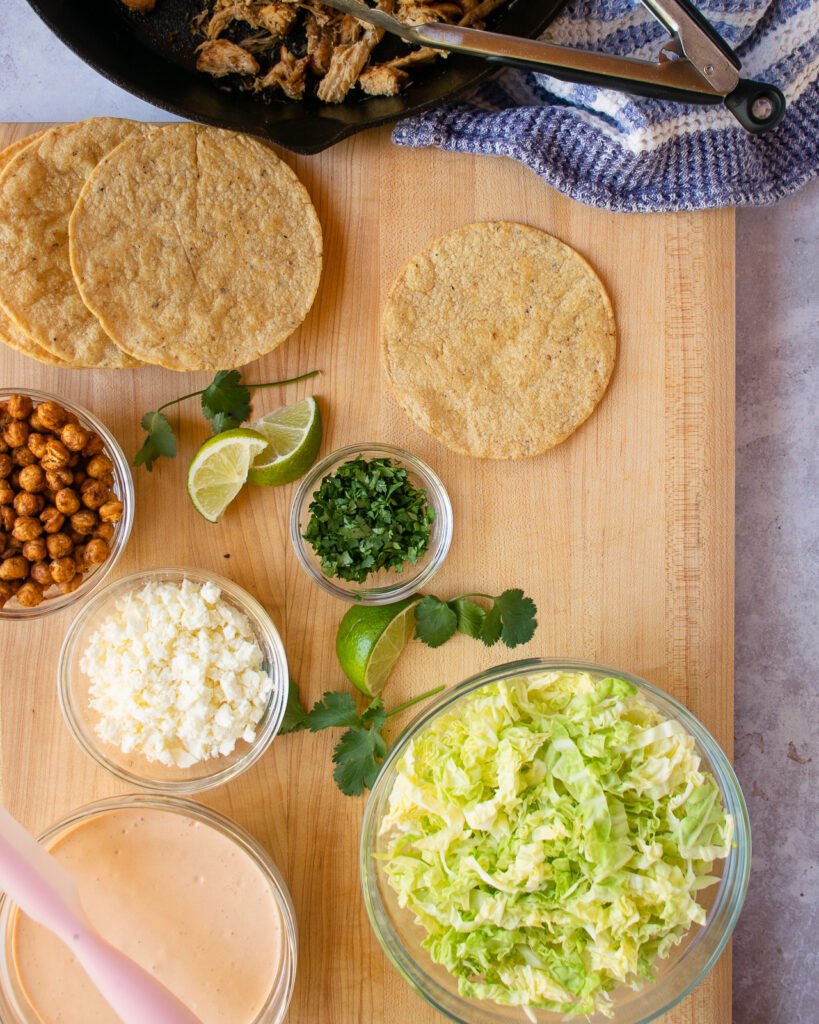 How to Build the Tostadas
Build the tostadas just before you want to serve them. It's simply a layering task so make sure you have all the components out and it's finished in a jiffy.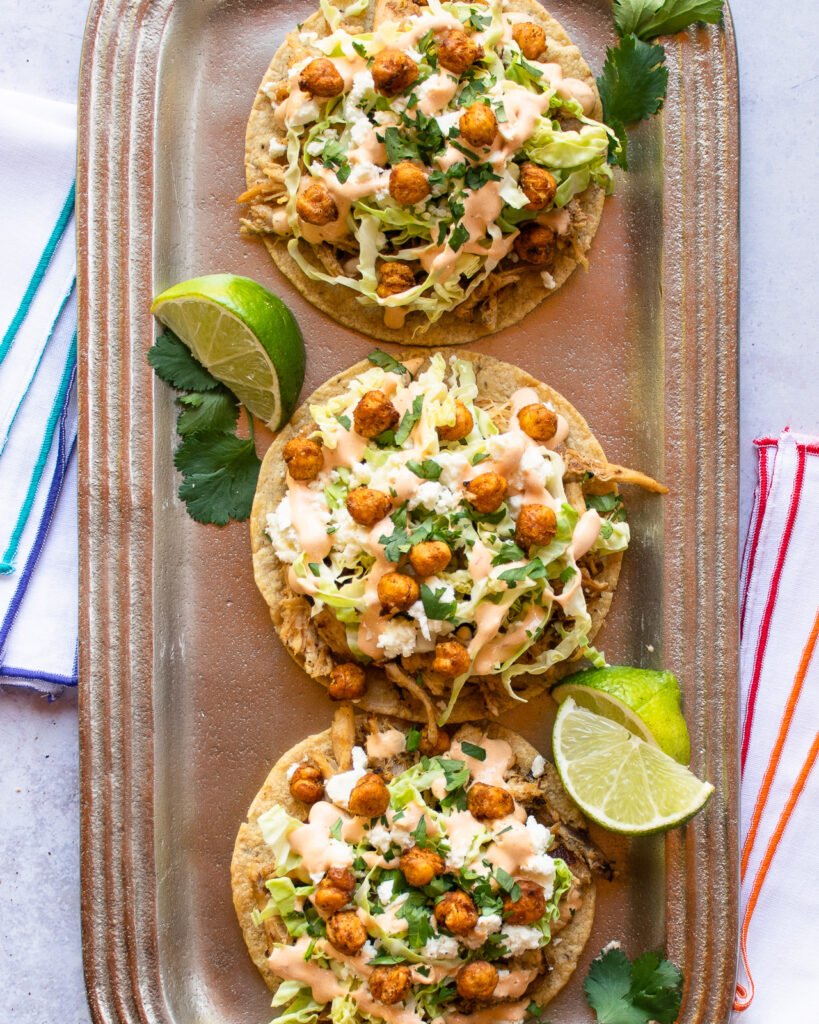 How to Serve Tostadas
I think two tostadas makes a really nice light meal. You can beef it up with some rice and beans if you want to make a more substantial meal out of it. You can also use mini tortillas and make little appetizers with these same ingredients. Whichever way you make these you won't be able to eat these with a knife and fork, so make sure to have some napkins on hand. There's no way to eat these without making at least a little mess!