Quick and Easy Salmon Dinner
Honestly, if you're in a hurry for dinner, fish is often the answer. Of course you have to have fish on hand in order to cook it, but if you have fish in the fridge or even in the freezer, you can't put dinner on the table much faster than with this simple honey soy salmon recipe. Even adding on the small task of making a delicious glaze for the fish, this recipe will take you no longer than 20 minutes so you'd better think of those side dishes before you start! 
If you have questions about buying and cooking salmon, check out the lesson in the cooking school on How to Pan Roast Fish. If you want to fill your freezer with fish so that you can make this quick dinner any time, read How to Cut a Side of Salmon and set yourself up for success!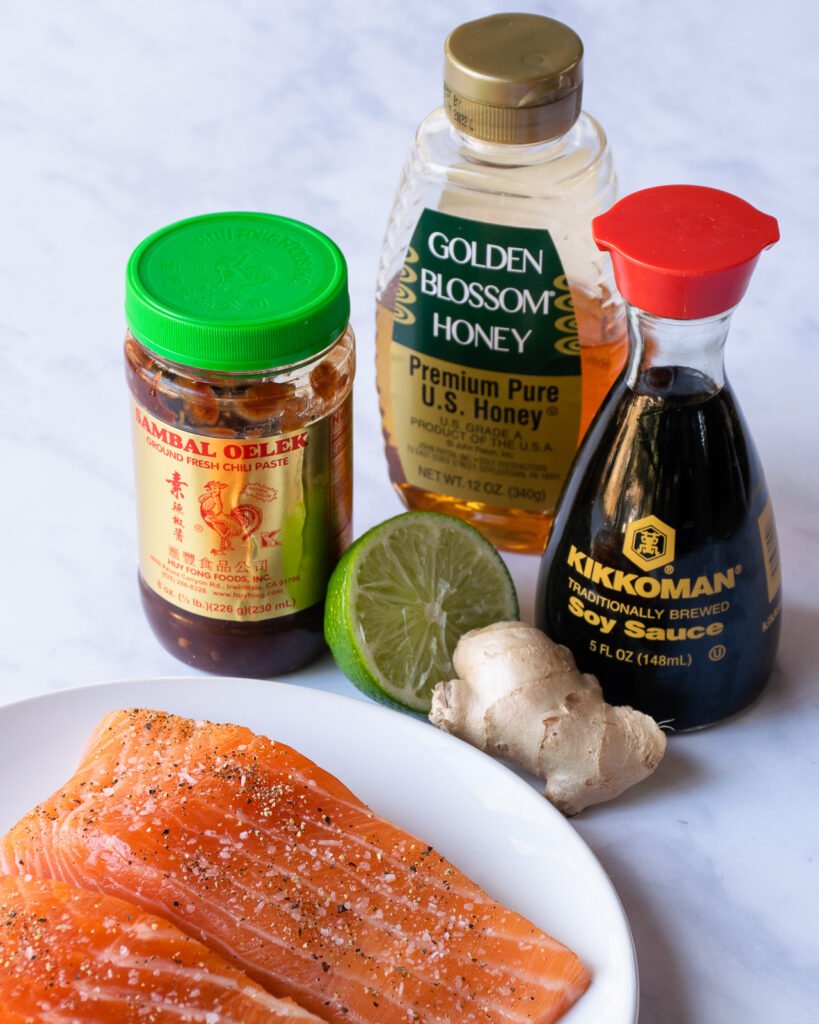 Honey Soy Glaze
The beauty of this honey soy salmon is that the glaze has only a few ingredients and uses the same pan that you're using to cook the fish. Once the fish has seared for just two or three minutes per side, you add the glaze ingredients to the pan and bring them to a boil. It takes just a minute or two.