This is a recipe for Instant Chili Lime Chicken Tacos, but it's really about making shredded chicken in the pressure cooker. Sure, I'm giving you all the ingredients and topping suggestions for making delicious tacos, but the shredded chicken that you make with this recipe is good for so many other meals – toss it into a salad, make it into a quesadilla or build these delicious chicken tostadas.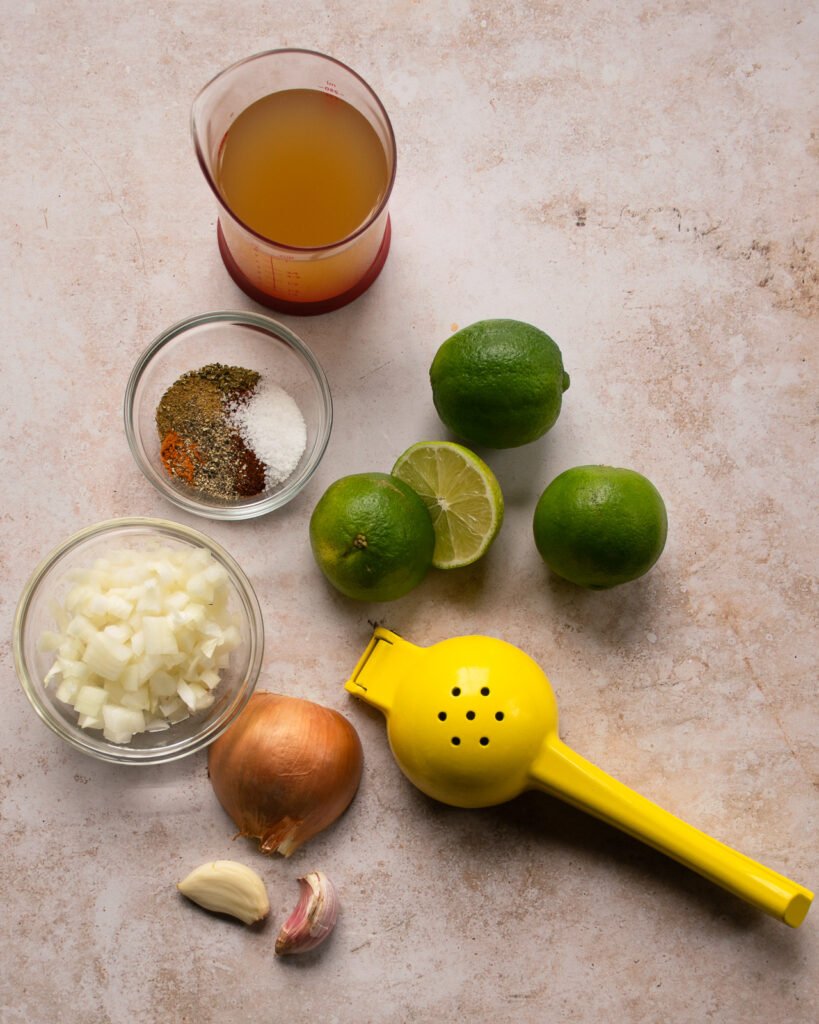 Spice Rub for Chicken
A lot of the flavor in these chili lime chicken tacos comes from the spice rub that is put on the chicken at the start. You don't need to marinate the chicken with this rub, although you could if you wanted to. The key is to get the rub on all parts of the chicken and then to brown the chicken in oil, letting those spice rub flavors shine through.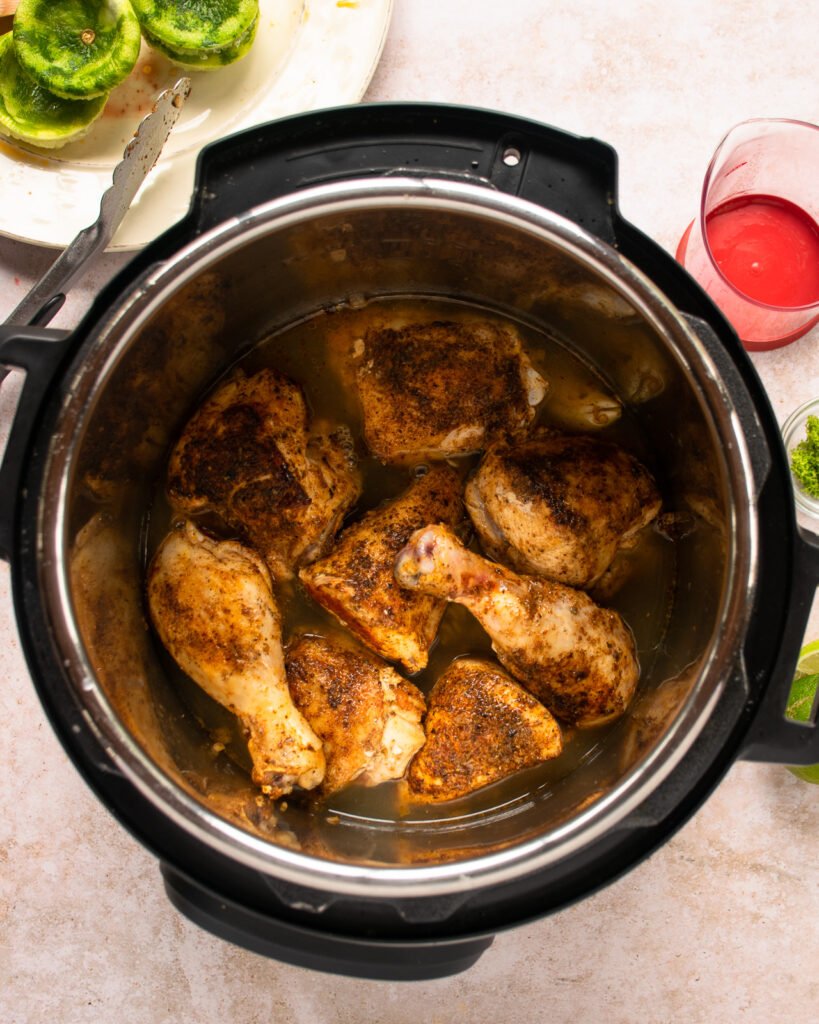 How Long to Pressure Cook Chicken
Once browned, this chicken only cooks for 5 minutes under high pressure – not very long. The key to making sure the chicken is tender, however, is to make sure you do a natural pressure release. Now a natural pressure release can add as much as 15 minutes to the cooking time, so make sure you plan for that in your timing for diner. It's important to let the pressure drop naturally, and you'll be happy you did when you shred the tender chicken.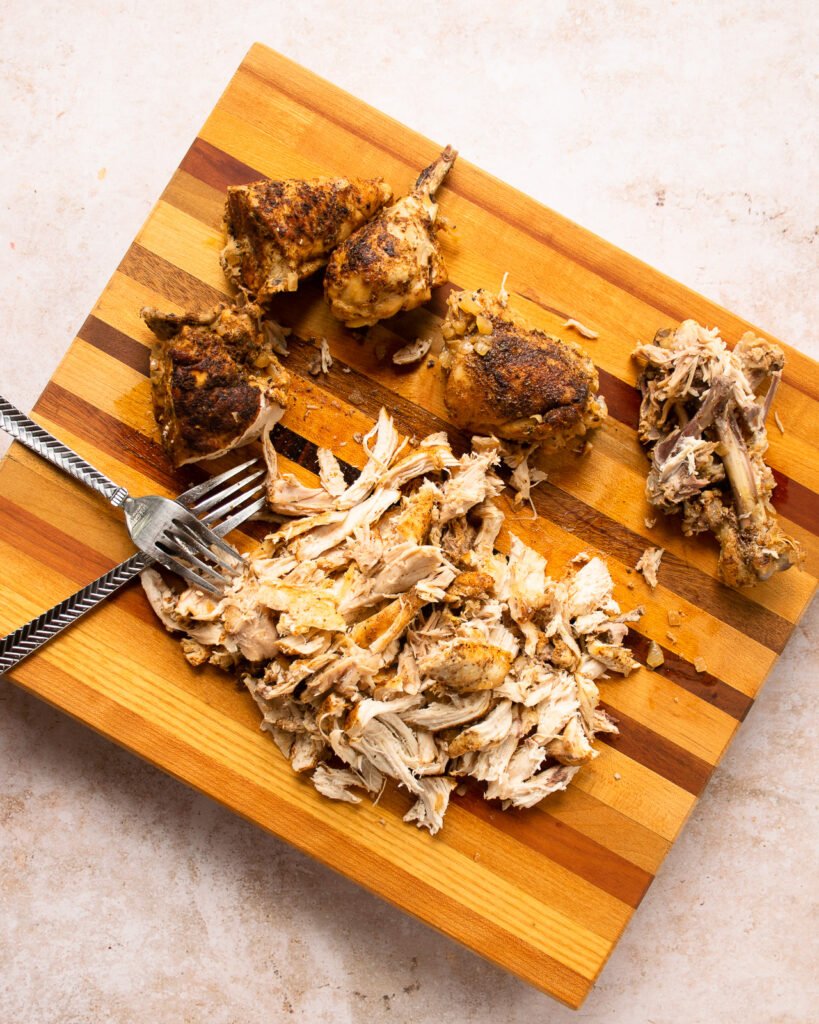 Shredding the Chicken
If you were patient and did let the pressure drop naturally, the chicken should be so tender that shredding it with two forks is easy. It's easier to shred the chicken while it is still warm, so let it cool for just a few minutes and then go for it. In the meantime, let the braising liquid in the pressure cooker reduce and thicken. This sauce isn't critical to the recipe, but it's nice to be able to moisten the shredded chicken, which if you chose to cook chicken breasts, can be a bit dry.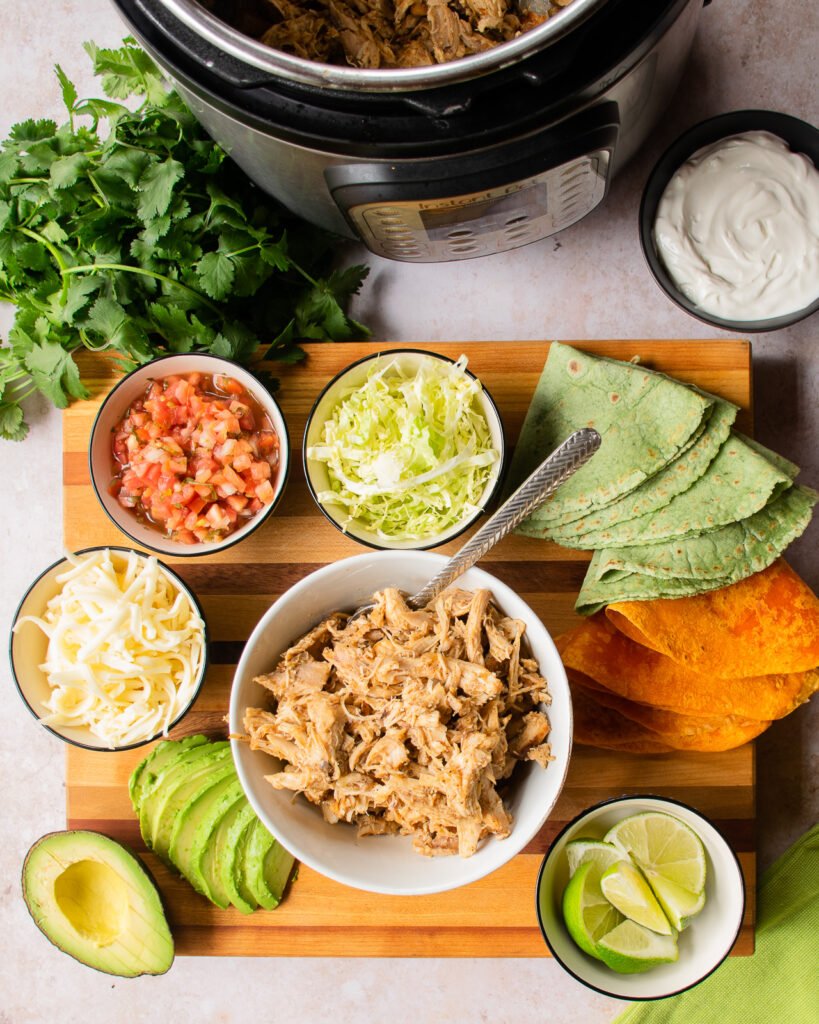 Taco Fixings
When it comes to taco fixings, it's really up to you what you decide to put into your taco. That's the beauty of tacos, really. You can put out all the toppings – lettuce, salsa, avocado, limes, sour cream, fried onions, cheese, etc… – and let everyone build dinner the way they want it.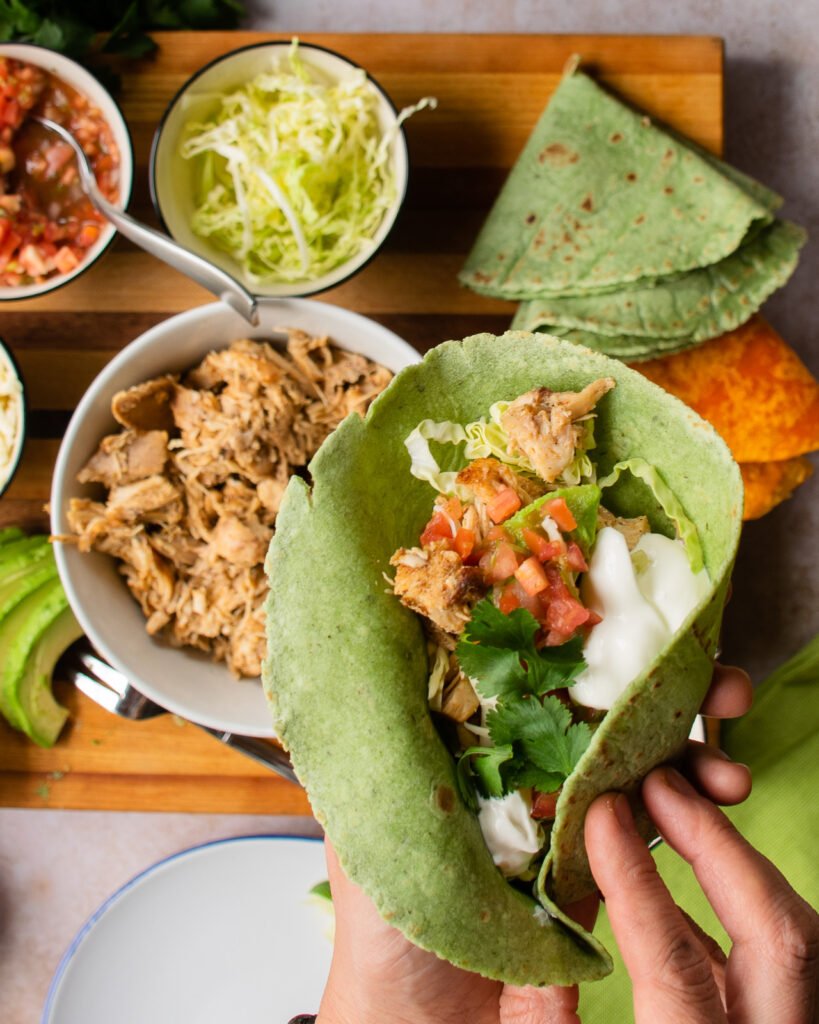 Tortillas for Tacos
There are corn tortillas and there are flour tortillas and most people have a preference. I prefer corn tortillas, but you'll see flour tortillas in the photo above. Use whichever you like, but warm them before serving – they are so much better warmed. You can wrap them in foil and pop them in a 300ºF oven for 5 to 10 minutes, or you can brush them with oil and air-fry them for 2 to 3 minutes, or you can even fry them in a skillet with a little oil for a really delicious taco wrap.