There is something magical that happens when you cook in a slow cooker. While it looks like nothing is really happening, the food inside is slowly breaking down, becoming more tender and more flavorful. By the time the slow cooker has finished, meats cooked inside fall apart and the juices surrounding them are full of flavor. All you have to do is give everything a good start. In this recipe for BBQ pulled pork, that good start comes in the form of a delicious spice rub on the pork and by searing the pork pieces before letting the slow cooker work it's magic.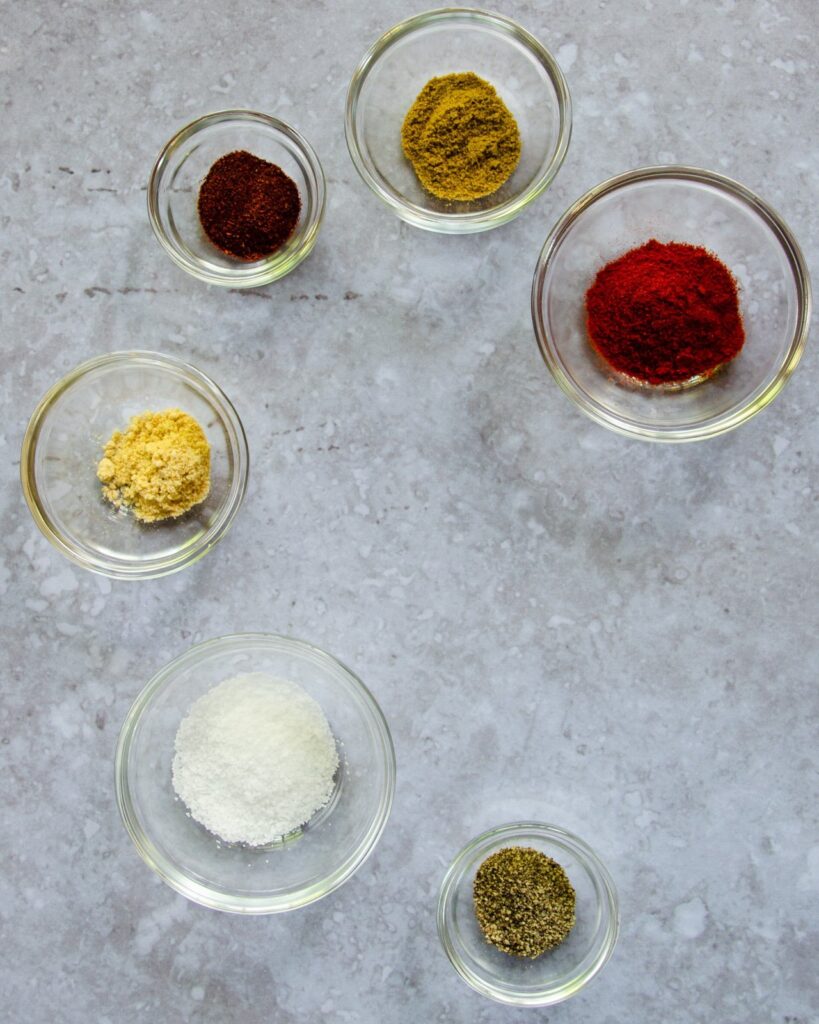 Once the pork is nicely browned, your work is mostly done and it's time to pass the baton to the slow cooker. Onions get a quick sauté and beer and beef stock are added to become the braising liquid base. (If you don't like beer, or don't want to cook with beer, just substitute more beef stock.)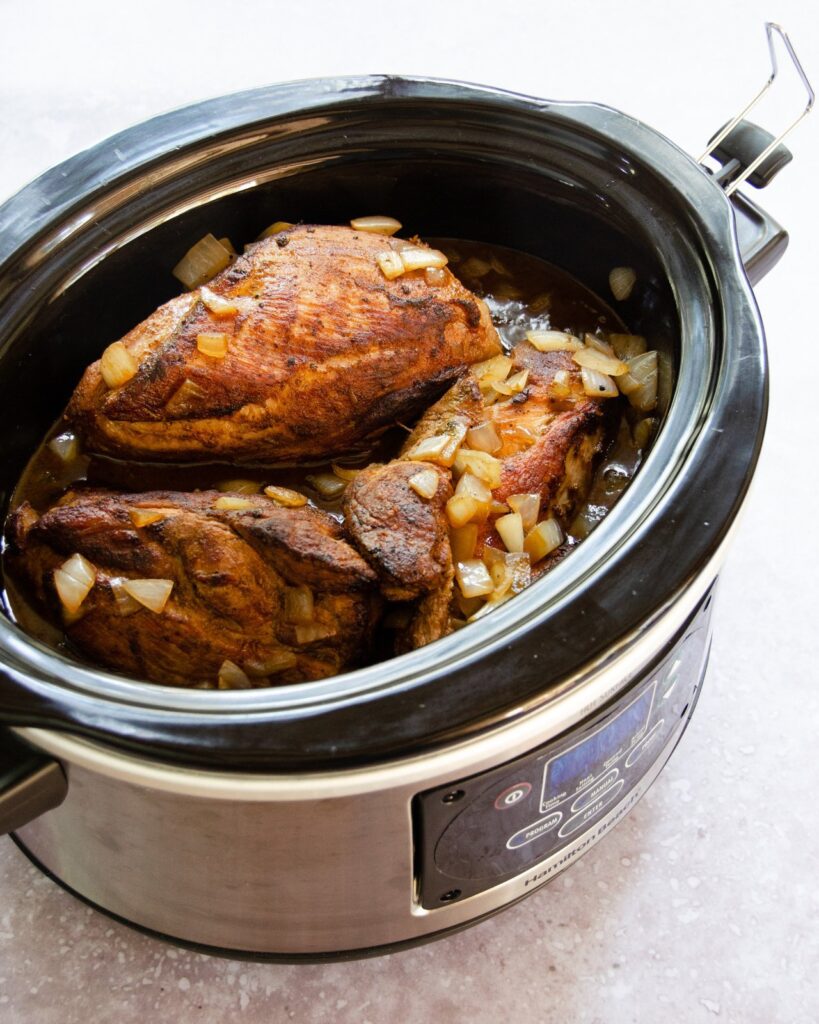 Now you have seven hours to make the mango-Jalapeño BBQ sauce while the pork cooks on the low slow cooker setting. Obviously, it won't take seven hours to do this, so you can choose to make the sauce right away, or just before the pork has finished. It's a very simple sauce to make – a quick sauté of onion and Jalapeño pepper and then add the remaining ingredients and bring it all to a simmer for 30 minutes.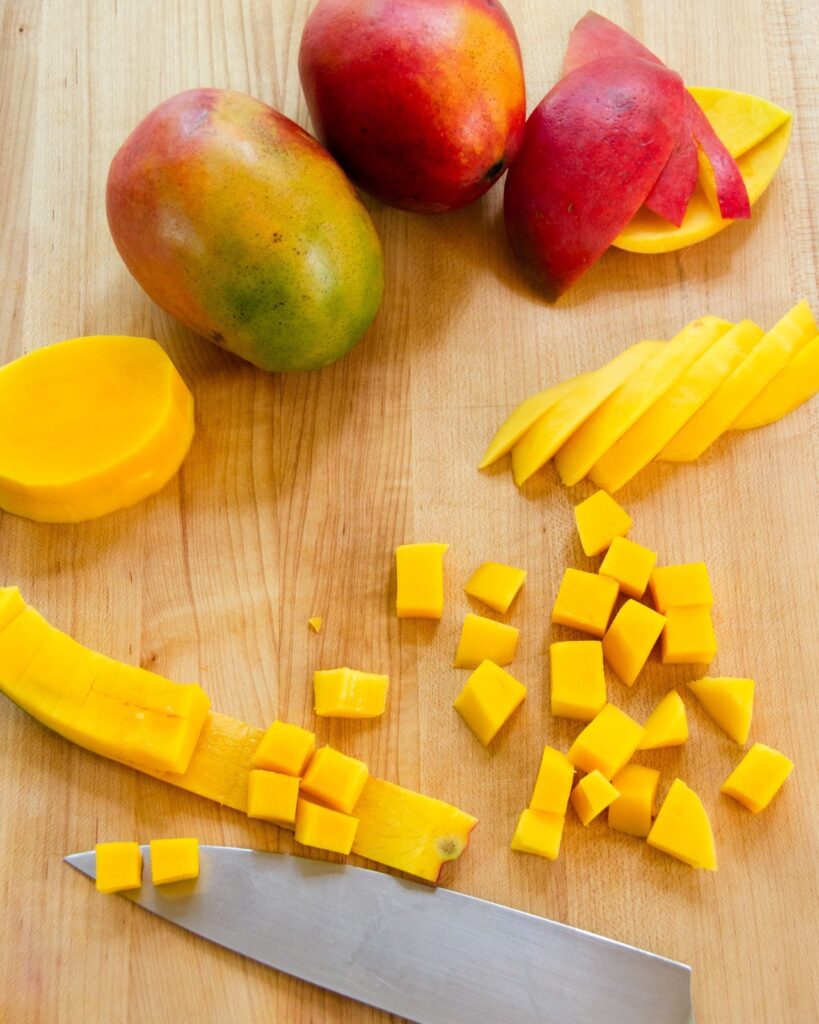 When the slow cooker has done its work, the pork will be tender enough to shred with a couple of forks. Transfer the braising liquid to a fat separator and let the fat rise to the surface. There will be a significant amount of fat, so separating the fat from the juice (or at least skimming the fat from the surface) is an important step. Add some of the de-fatted braising liquid to the BBQ sauce and reserve the rest for later.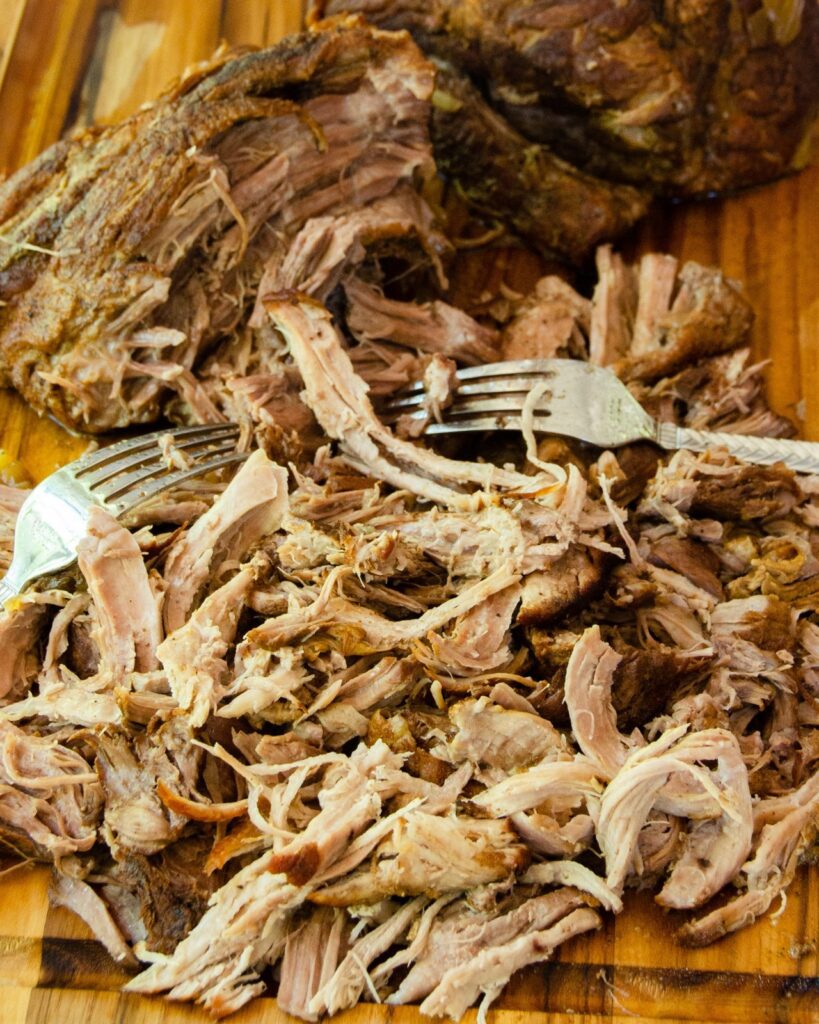 The last step is to combine the pulled pork and the mang0-Jalapeño sauce and let it cook for another 30 to 60 minutes in the slow cooker to blend all the flavors. Then, thin the mixture with some of the reserved sauce (only if you need it) and it will be ready to go, however you'd like to serve it – in a sandwich, in tacos, or even a lettuce wrap.