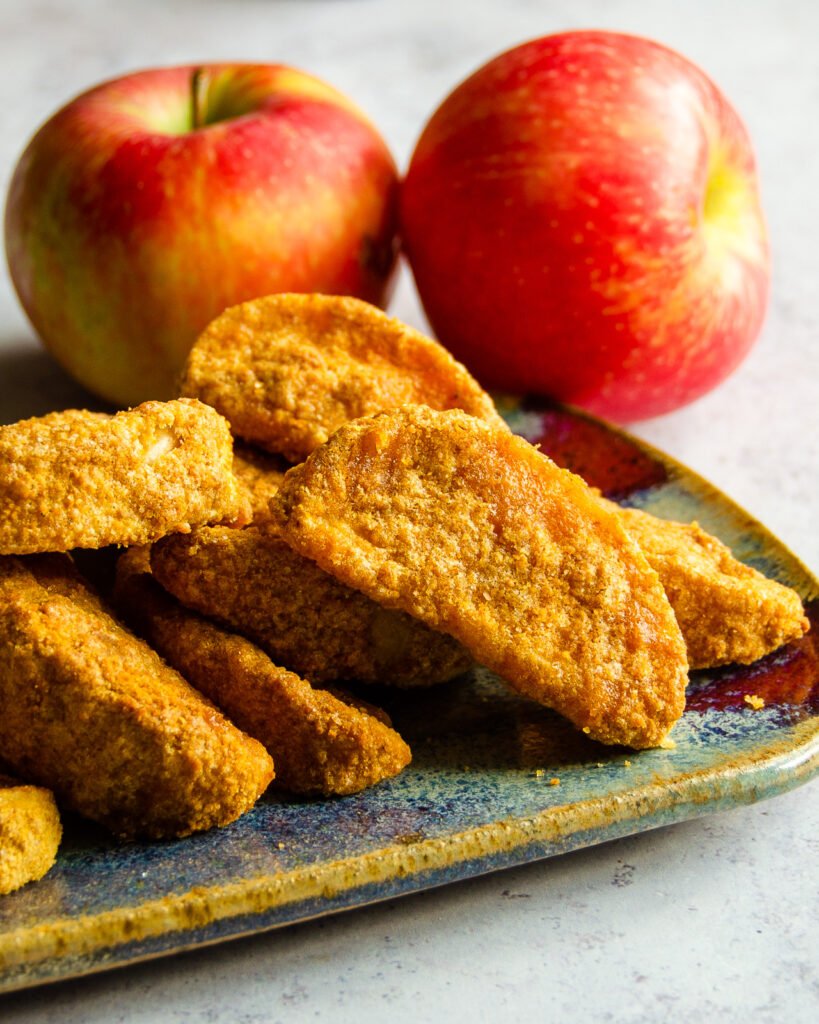 Air Fryer Apple Fries
How would you describe apple fries? I would say they are a cross between an apple pie and an apple fritter – soft and delicious on the inside with a crispy sweet coating on the outside. This recipe, however, will have you dreaming of apple cheesecake. You'll know why when you taste it.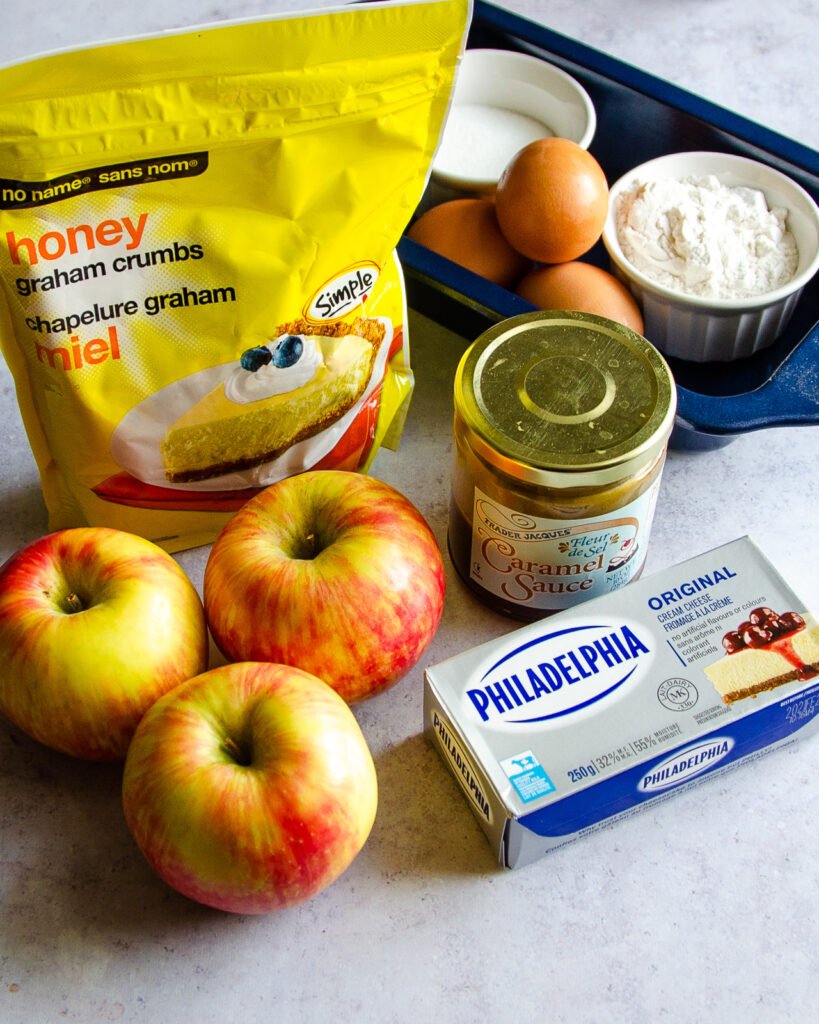 Simple Ingredients
You don't need any fancy ingredients to make apple fries, but you do want to pick the right apple for the job. I like a sweet apple that will hold its shape and maintain some texture to it even when cooked, so I recommend Honeycrisp or Fuji apples for this task. You'll also need Graham cracker crumbs, which you can make yourself by grinding up Graham crackers in your food processor or blender, OR you can just buy them already ground up (much easier!). Finally, for the dip, you just need your favorite caramel sauce and some cream cheese.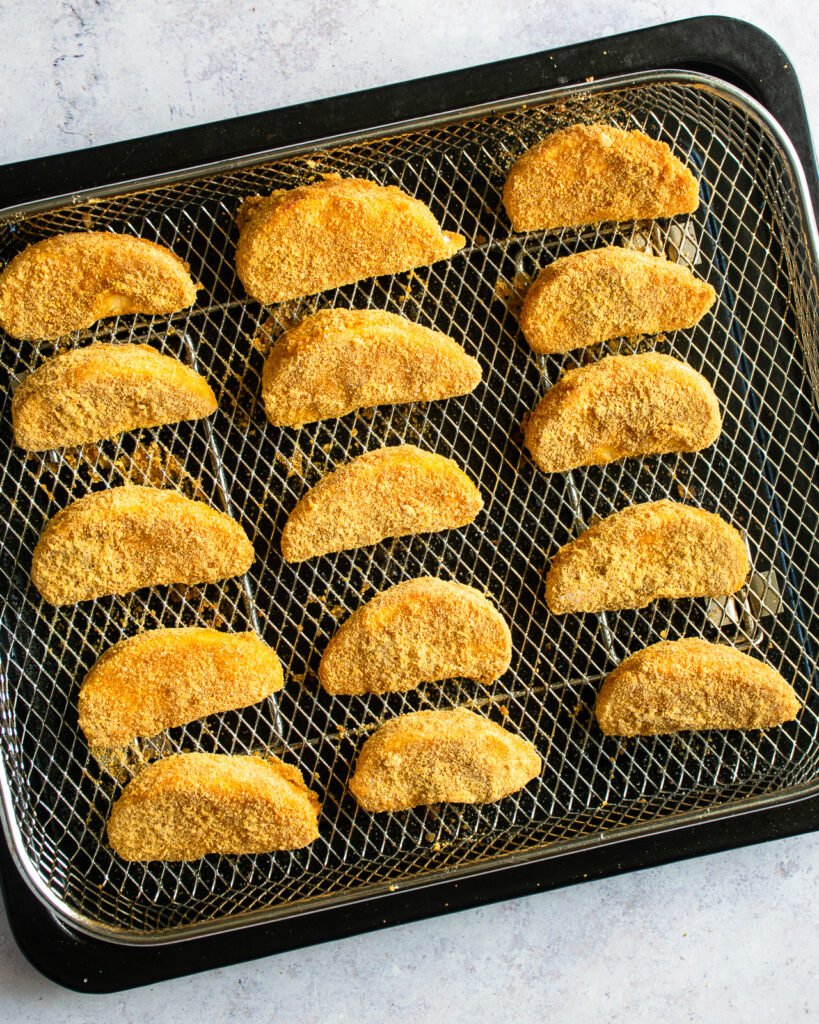 How to Coat Apple Fries
The key to great apple fries is coating them properly. To do that, you'll follow the rules of dredging and breading which I explain in this cooking school article on the subject. The coating for the apple fries is made up of Graham cracker crumbs and sugar. That coating is glued to the apples with beaten egg, but the egg needs something to hold on to, so the apples are tossed in flour to start. Make sure you completely coat the apple wedge with flour so that the egg sticks to it, and that the flour also gets completely coated in egg. If there are any dry patches of flour, the crumb coating won't stick. Take the time to do this step right and you're ensured a perfect apple fry.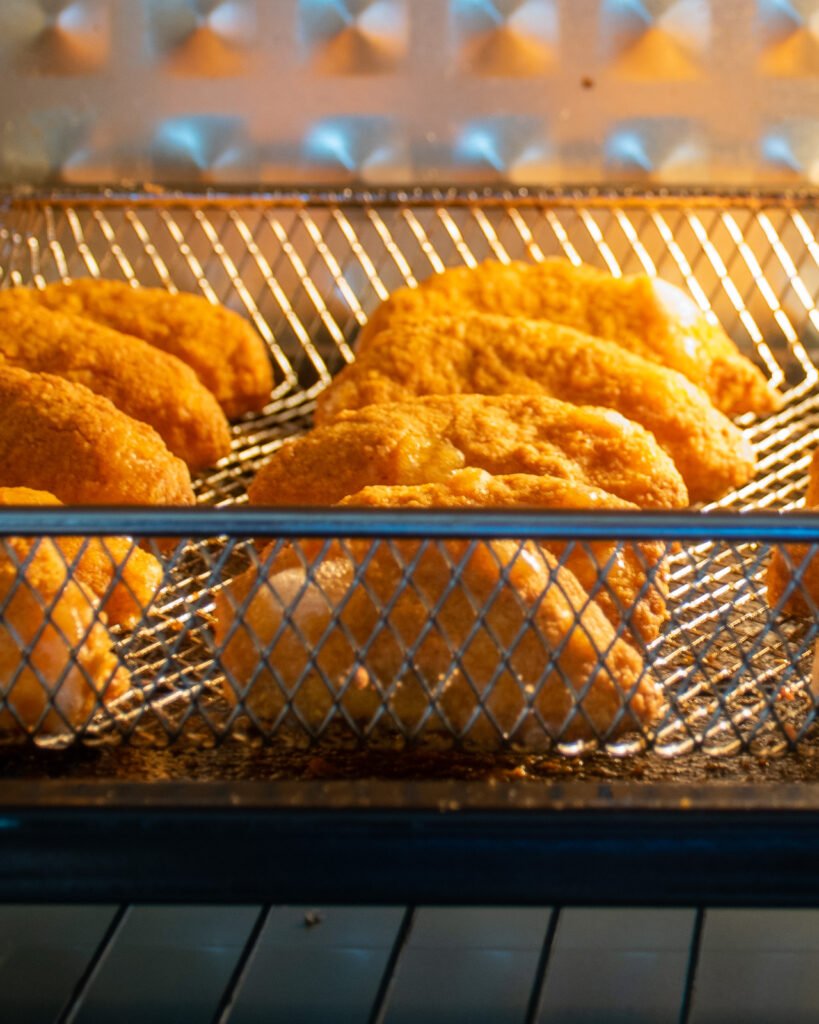 Air-Fried Apples
The air fryer is the perfect tool for this job because the fan really does help to get the apples completely brown and crispy on all sides in a short amount of time. You could try this recipe in the oven by baking the apples on a rack over a baking sheet at 400ºF for about 12 to 15 minutes, but the challenge is the apples could cook through too far before the exterior crisps up. In the air fryer, they are perfect. In the photo above, I'm using an air fryer oven which allows me to do more at one time, but whichever you use, don't try to cheat by overcrowding the pan – it will only slow you down in the end.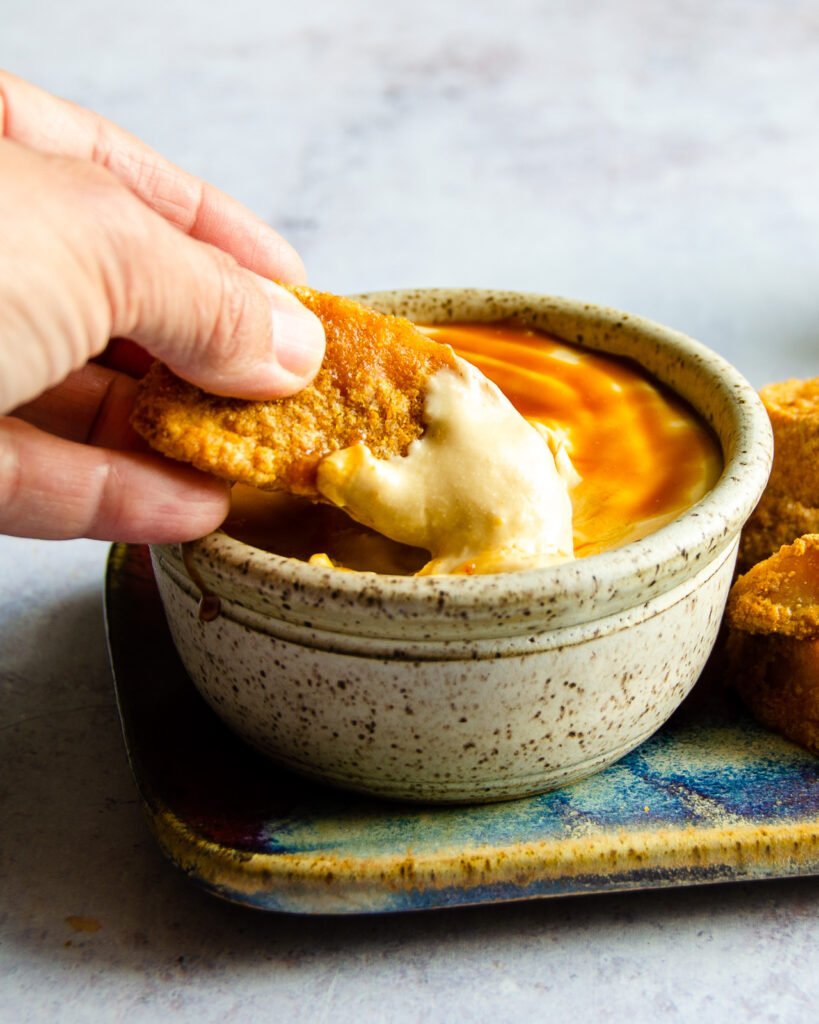 Caramel Cream Dip for Apples
One of the most delicious parts of this recipe is the caramel cream dip that comes at the end. It's super simple to put together – just beat room temperature cream cheese and caramel sauce together – but it satisfies and is a perfect dip for these fries. All together, the soft and tender sweet apples, the crisp and delicious Graham cracker coating and the smooth and creamy caramel dip are so reminiscent of something… that's right, it's the perfect apple cheesecake that you can eat with your hands.