The apple and cranberry flavors really speak to the fall, but why not change those flavors for other times of the year. For instance, you could replace the cranberry with cherry and use some chopped toasted hazelnuts instead of the apple to make cherry hazelnut Brie bites. Or you could make strawberry basil Brie bites. In fact, you could swap out the Brie cheese for goat cheese and make mini goat cheese bites instead. The point is, you can use this recipe as a guide or a template and make your own tasty bites to suit the season or just to suit your mood.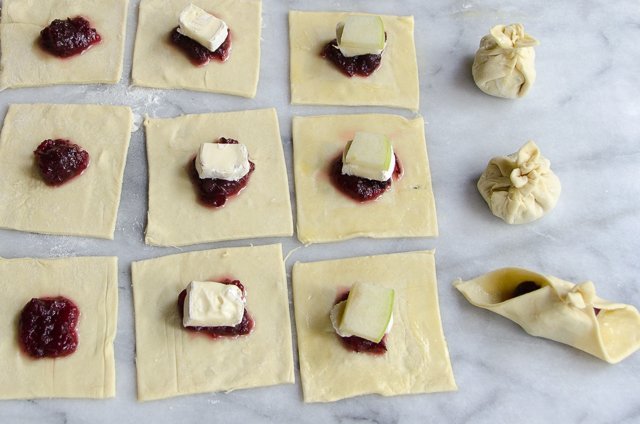 The only trick to making these bites is sealing them at the top into the "beggars' purses". This is really the easiest way to seal the pastry together. Just pull all the edges and corners up to meet in the center and pinch them together to make them stick. Then, spread out the corners that stick out of the top and press them down a little to make them look a little prettier. You might struggle with your first one, but I'd put money on you being an expert by the time you've done it three times.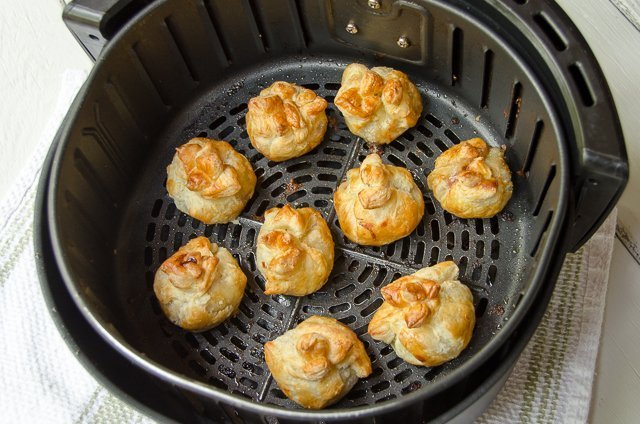 Now, these are perfect for gatherings because you can make them all ahead of time. In fact, you could make three batches ahead of time and be really prepared for a cocktail or hors d'oeuvres party. They freeze really well once assembled. Just remember to freeze them on a baking sheet so that they are not touching each other and then transfer them to a sealable plastic bag only once they are frozen. Remove as much air as possible from the bag (you could use a vacuum sealer, but I just suck as much air out as possible using a straw!) before keeping them in the freezer until you're ready to prepare them. When that time comes, remember to let them sit out on the counter for about 20 minutes before air-frying or baking them and check one to make sure it is heated all the way through before serving to your guests. That's right – you get the first one. You deserve it!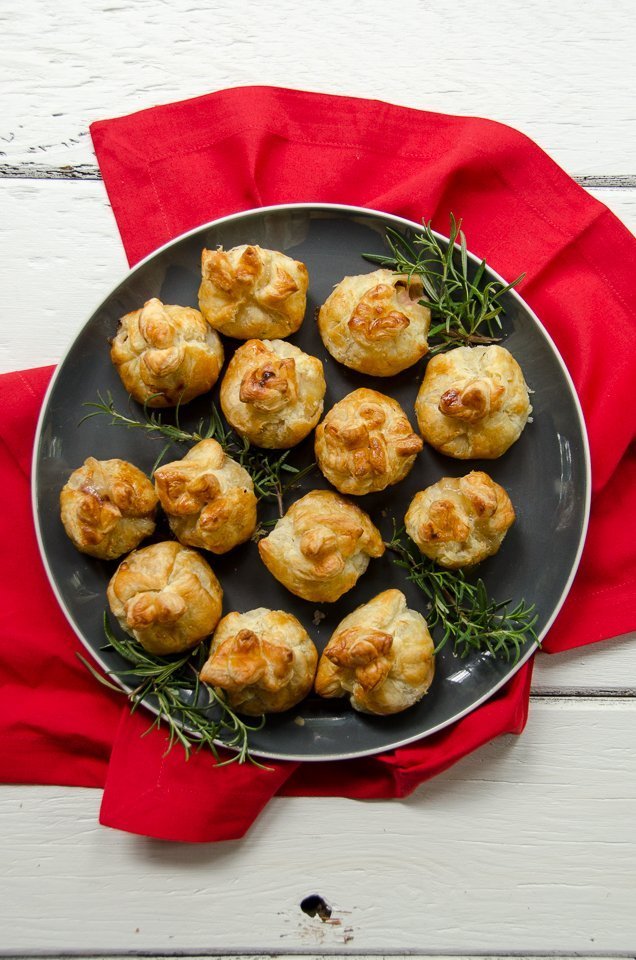 If you love serving Brie cheese as an appetizer, but don't have the time to make the little bites above, you can always grill, bake or air-fry a whole wheel of Brie and serve it like that. Here's another Brie appetizer.