So, you've read about air frying and you're ready to jump into the latest craze in the kitchen. Good for you! Now your next question is how to choose an air fryer. While I'm not going to make any brand recommendations, I'm here to help you narrow down the ever-expanding choices.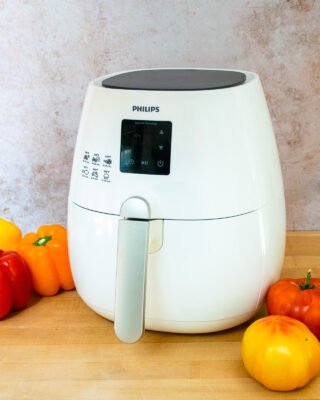 What is an Air Fryer?
First things first. If you haven't already read my Air Frying 101 lesson, now's the time to jump over there to learn all there is to know about air frying. In the most basic terms, an air fryer is a countertop convection oven. It uses superheated air to cook foods, giving results very similar to deep-frying or high-temperature roasting. 
Basket Air Fryer vs. Air Fryer Oven
On the market today, there are basically two types of air fryers available: cylindrical basket air fryer units and air fryer ovens. Both are essentially countertop convection ovens, but they do have some different features.
The popular cylindrical basket air fryers are equipped with drawers with removable baskets (similar to deep fryer baskets) which hold the food. The air is heated in the top of the appliance and a fan circulates that hot air evenly around the food in the basket. Air fryer ovens work on the same principle – hot air is heated and blown down from above, but instead of a drawer and basket, the shape of an air fryer oven is similar to that of a toaster oven with racks inside that hold crisper and baking trays. Unlike basket air fryers, air fryer ovens have added cooking functions, such as bake, toast, rotisserie and broil.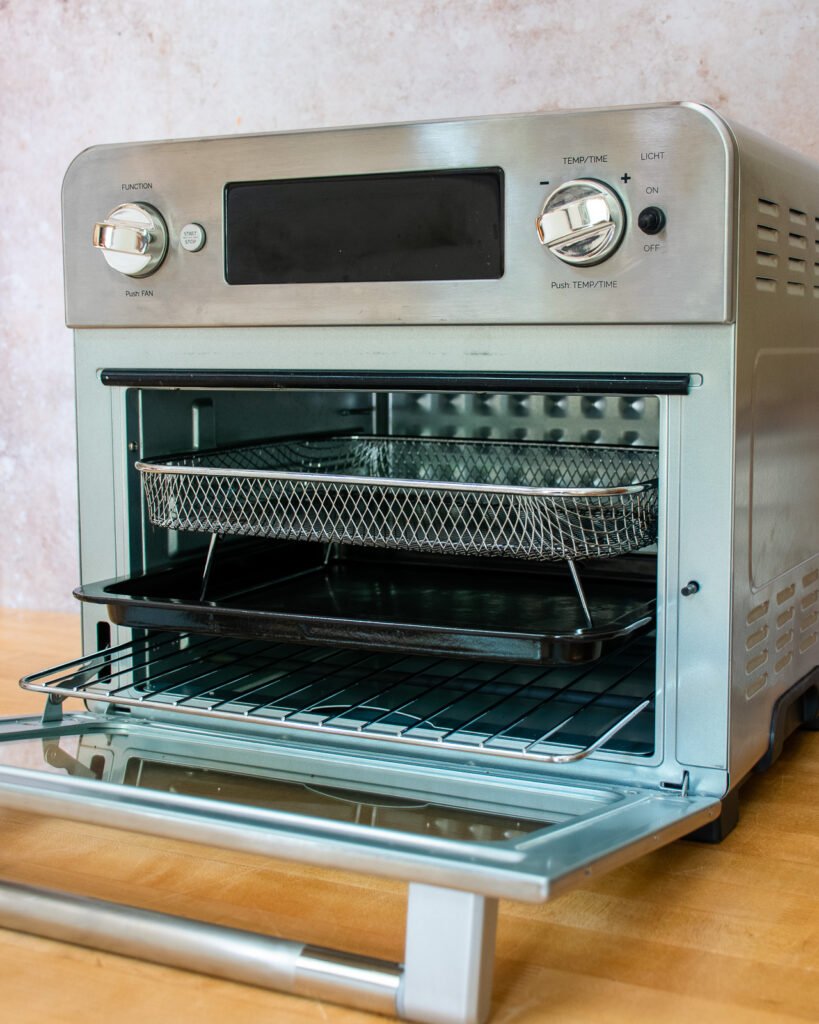 So, first you need to decide whether you'd like a basket style air fryer or air fryer oven. It basically comes down to countertop space (you need a little more room for an oven than for the basket style air fryer), but here are the pros and cons for both styles to help you decide which one is right for you.
Advertisement - Continue Below
---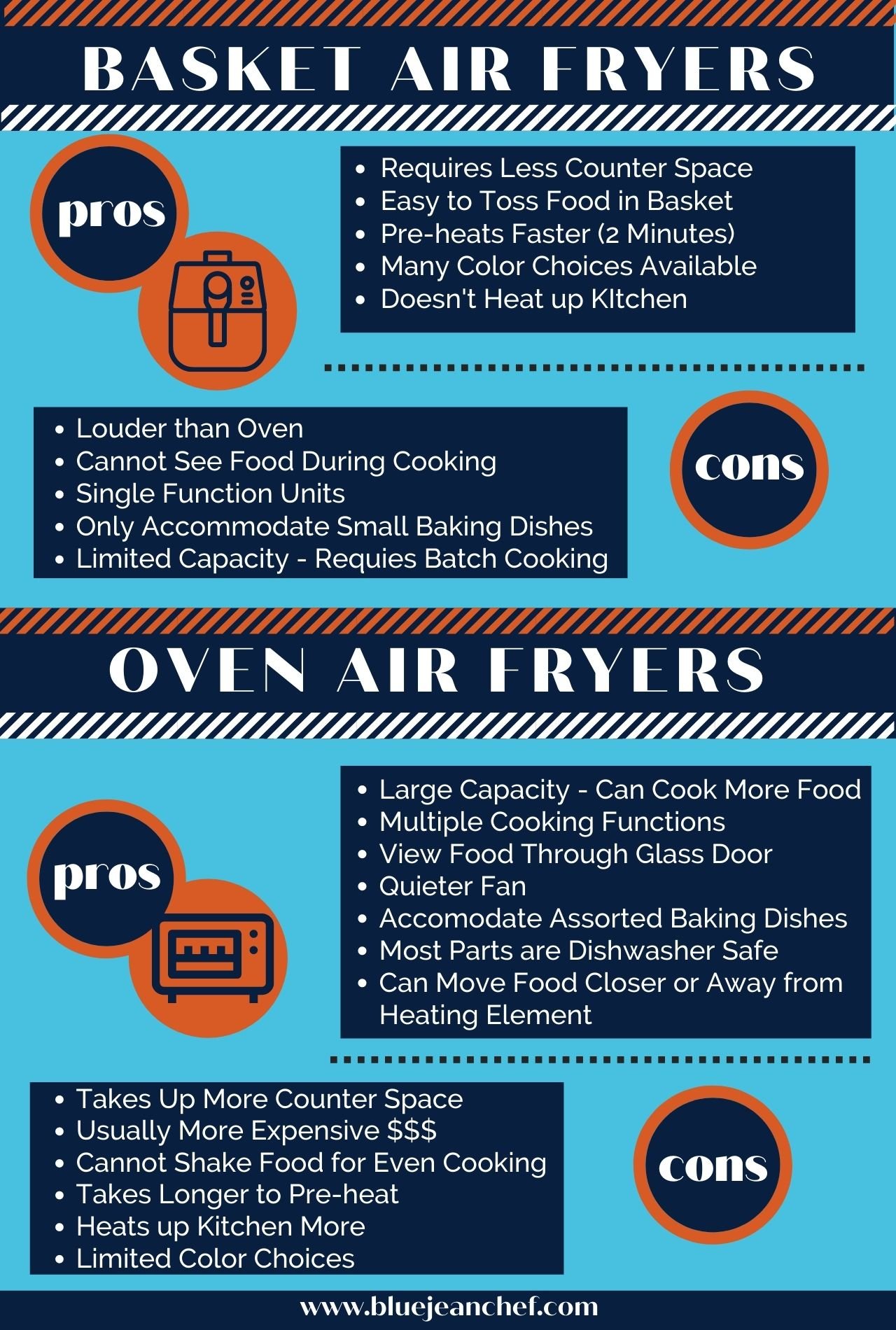 ---
If you think you are in the market for a basket style air fryer, click here to learn more about basket style air fryers.
If, on the other hand, you'd prefer an air fryer oven, click here to learn more about this type of air fryer.