One of the best features of quick and easy pressure cooker recipes like this chicken ragoût pappardelle is that you use all your own whole ingredients, rather than quick short cuts. None of the ingredients in this recipe are hard to come by – you probably have everything already in your kitchen right now, except perhaps the pappardelle, but you can substitute other dried pasta for that if you like (just cook the pasta for half the time on the box instructions).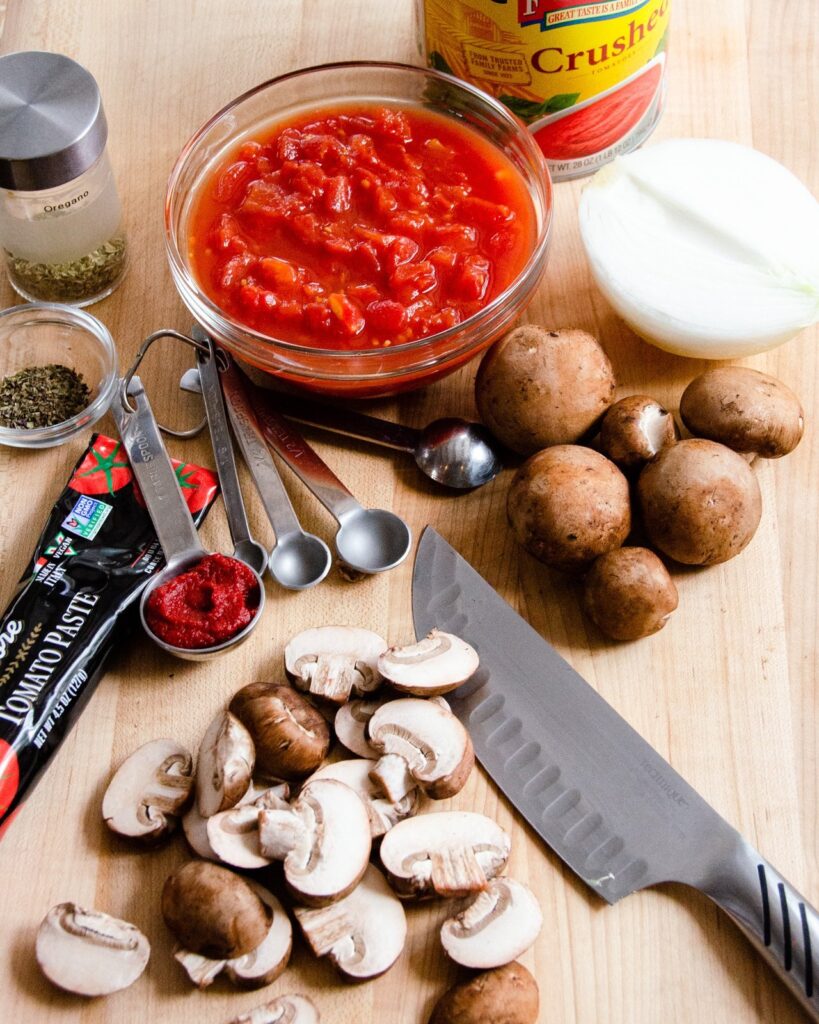 Browning the chicken first is an important step – not just for color, but for flavor too. Chicken that is browned tastes much better than poached or boiled chicken, plus browning it first allows you to drain off some of the fat if you'd like to.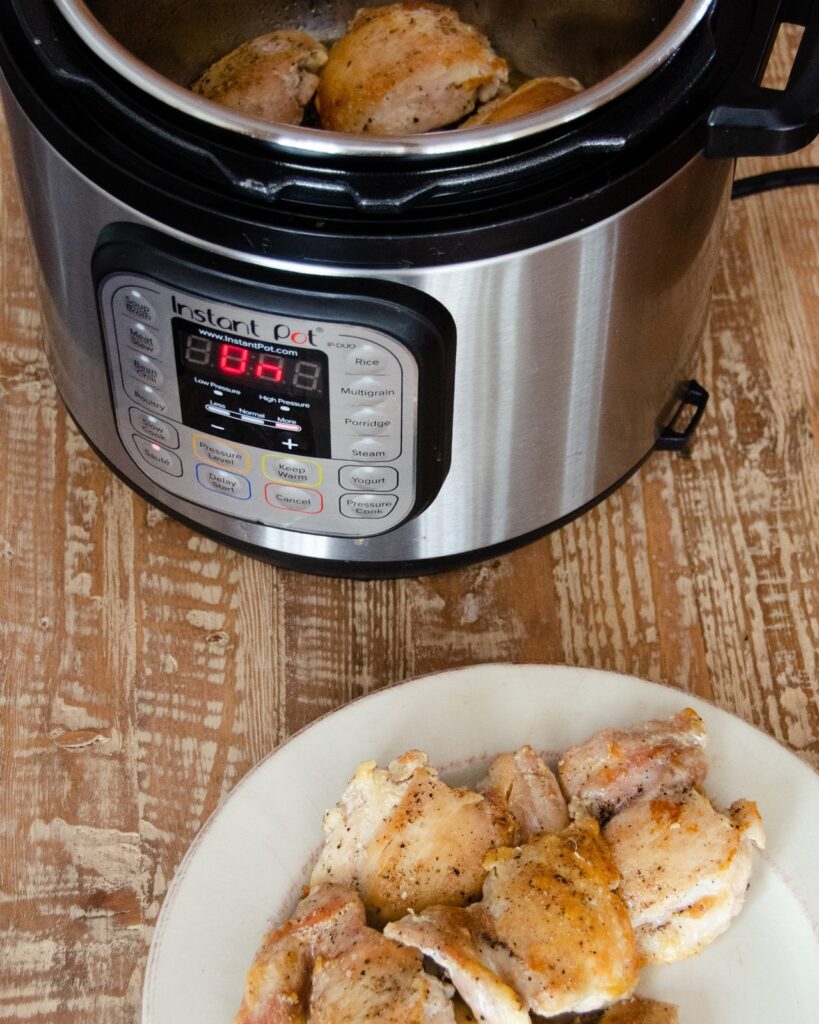 Give the vegetables a quick sauté in  the pressure cooker, using the brown function. Then deglaze the pot with  the wine and let it simmer for a minute or two – this is important so that you burn off the alcohol in the wine.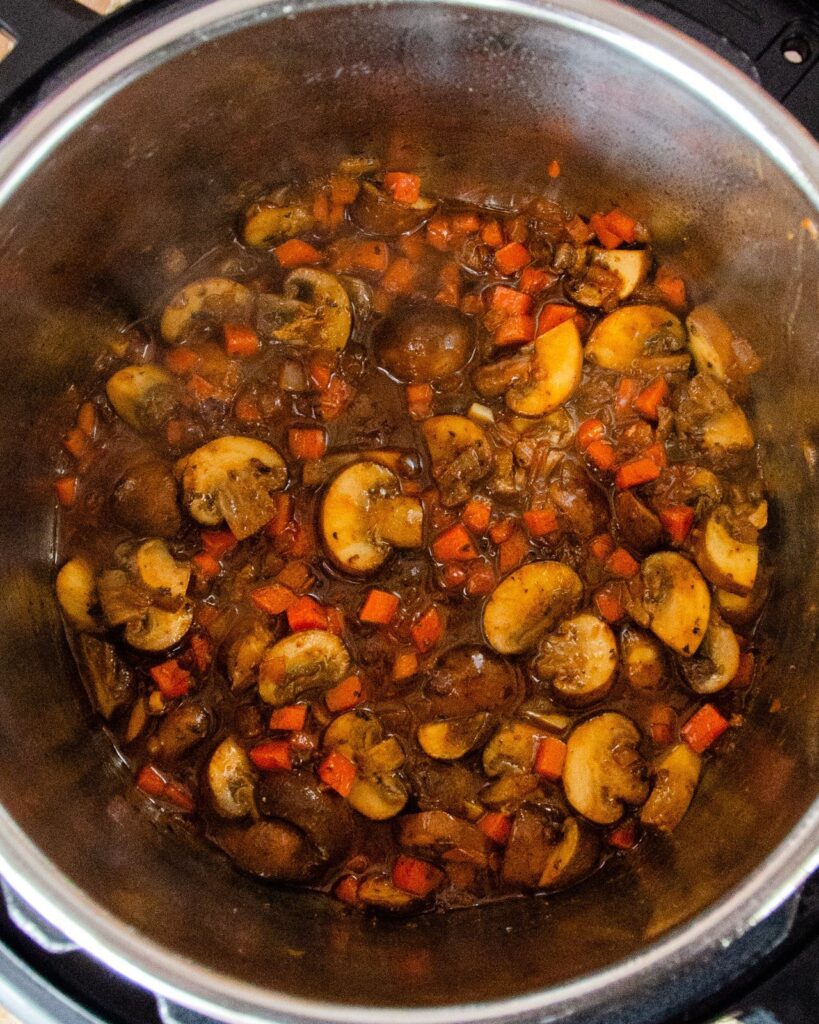 Add the chicken back to the pot and pressure cook for just 10 minutes.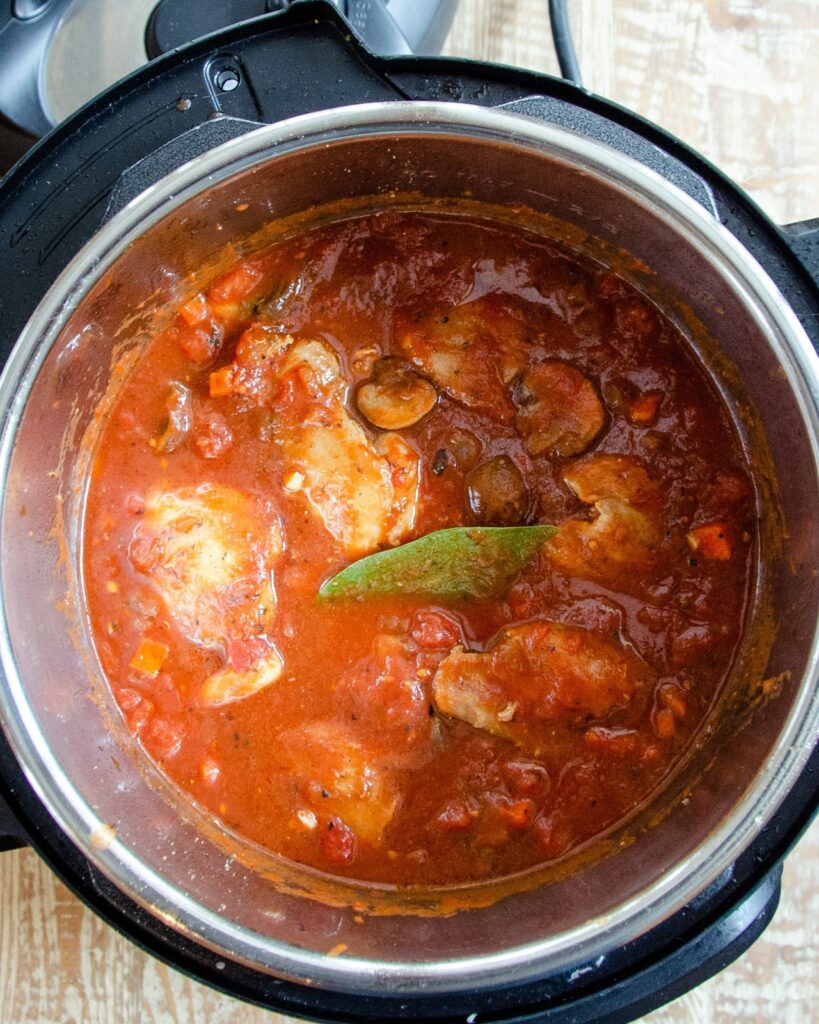 Once cooked, remove the chicken from the pot and add your dried pappardelle nests to the cooker. Pappardelle is the perfect pasta for this recipe – it's one of the only long pastas that you can actually cook in a pressure cooker because it comes in little tangled nests, rather than long strands that never fit into the cooker.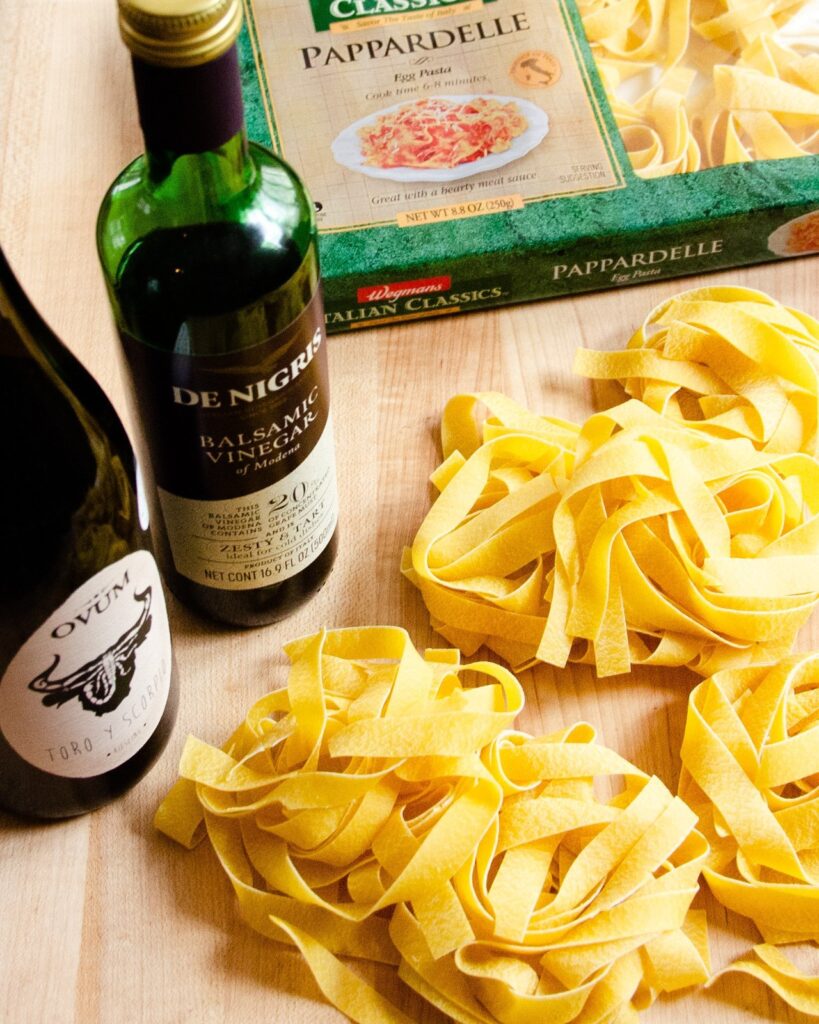 The quick 3 minutes that the pappardelle takes in the pressure cooker is just enough time for you to shred the chicken.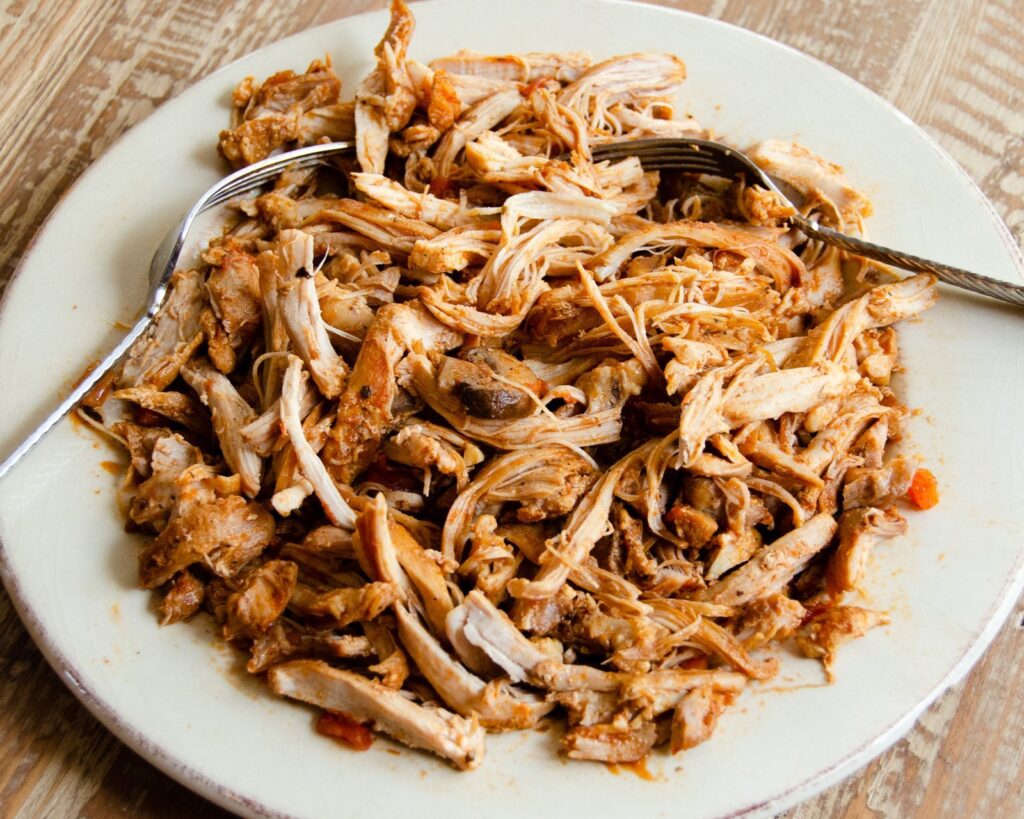 Then, it's as easy as mixing everything back together in the pressure cooker.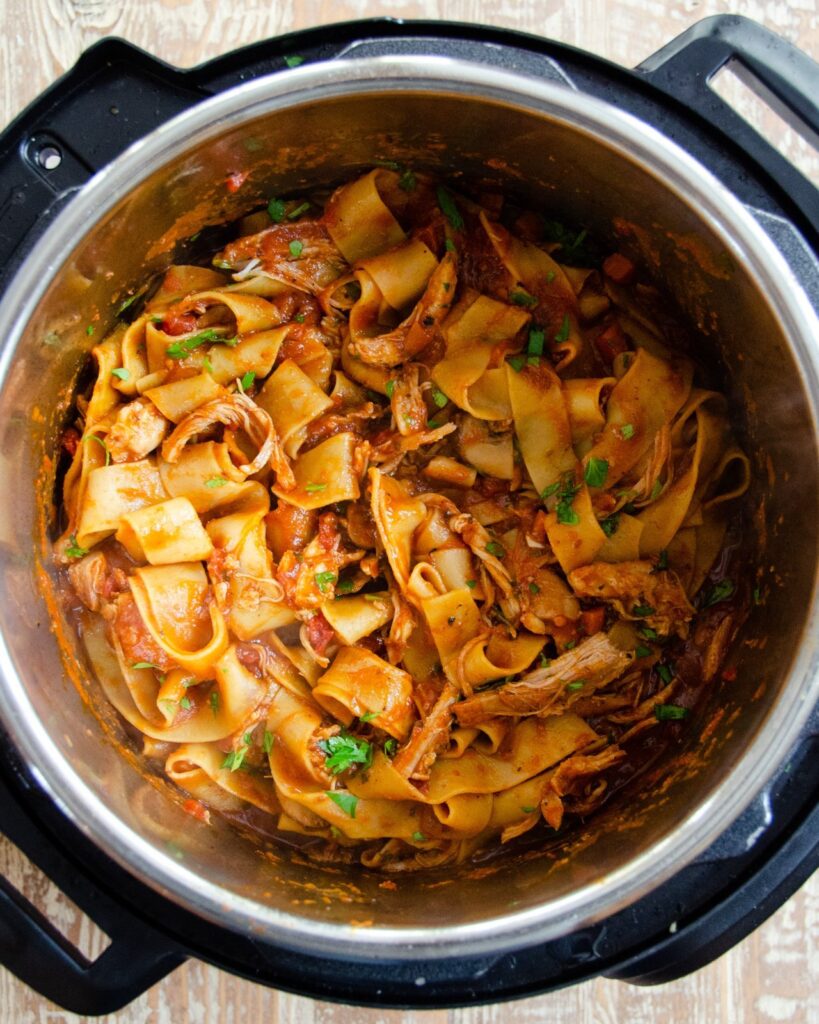 Before you dig in to this delicious dinner, take a look around the kitchen. Just one pot to clean. 😊