Homemade bread is not difficult to make and these sheet pan dinner rolls are no exception. All you really need to make bread successfully at home is time, but don't be dissuaded for that reason. The time that it takes to make bread successfully is not attended time. You will need about half an hour to make the bread dough, but the rest of the time required for this recipe is just for the dough to rise on its own. 
The ingredients in this recipe are very common and easy to find, as is the case with most bread recipes, but it is important to pay attention to the temperature of some of these ingredients. 110ºF is the magic temperature and it is critical that the water be as close to 110ºF as possible to proof the yeast and that the melted butter and milk is not over 110ºF when it is added to the yeast.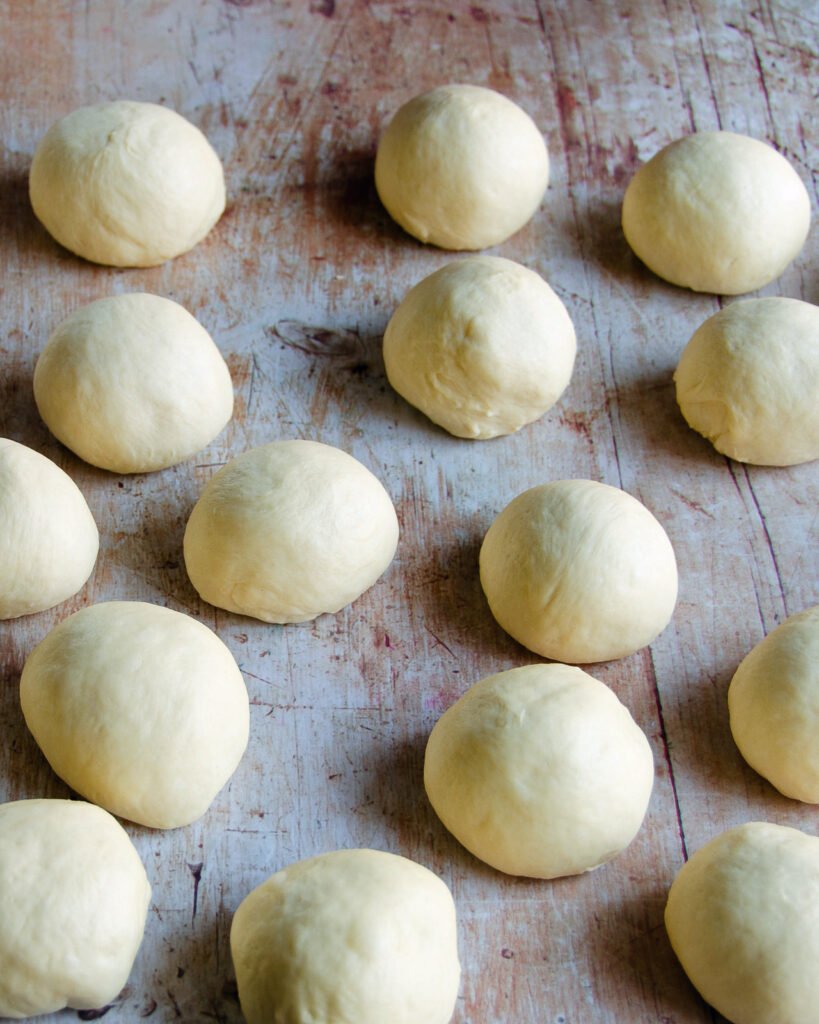 Once you've paid attention to that little detail, everything else comes together easily, especially if you are lucky enough to have an electric stand mixer. Fret not, however, you can absolutely make this dough by hand with a little elbow grease.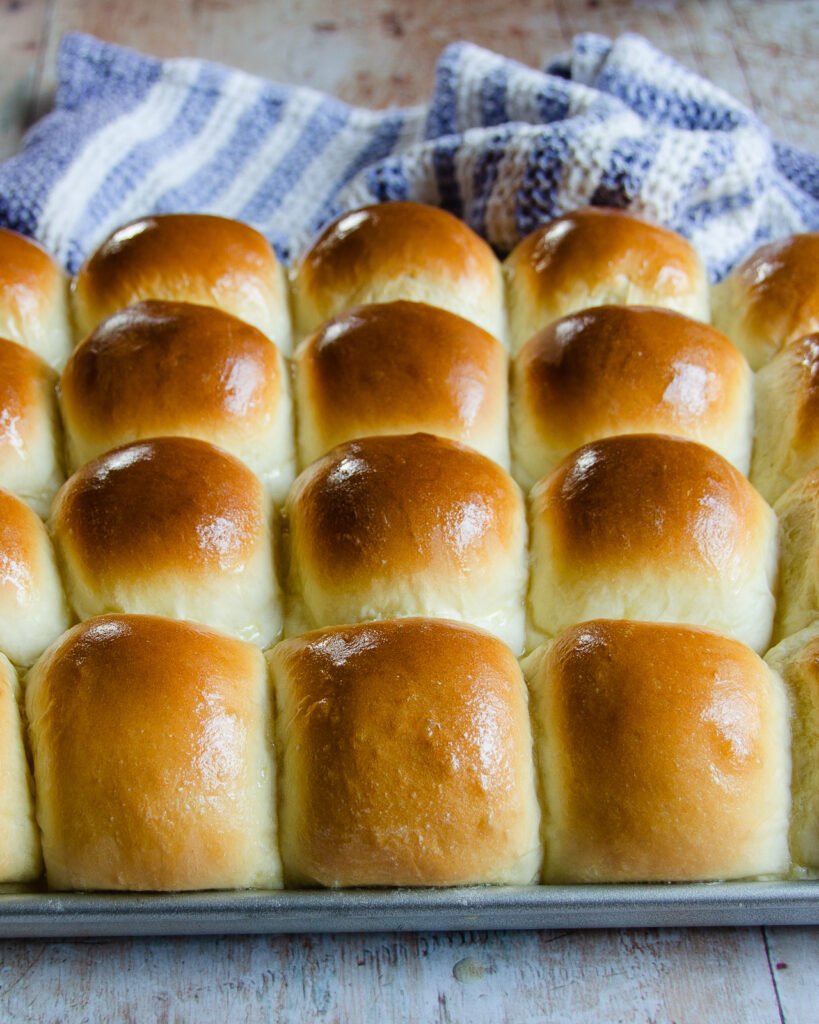 When the rolls come out of the oven, they will have a dull finish, but by brushing melted butter on top you'll give the rolls a beautiful sheen and even more delicious flavor.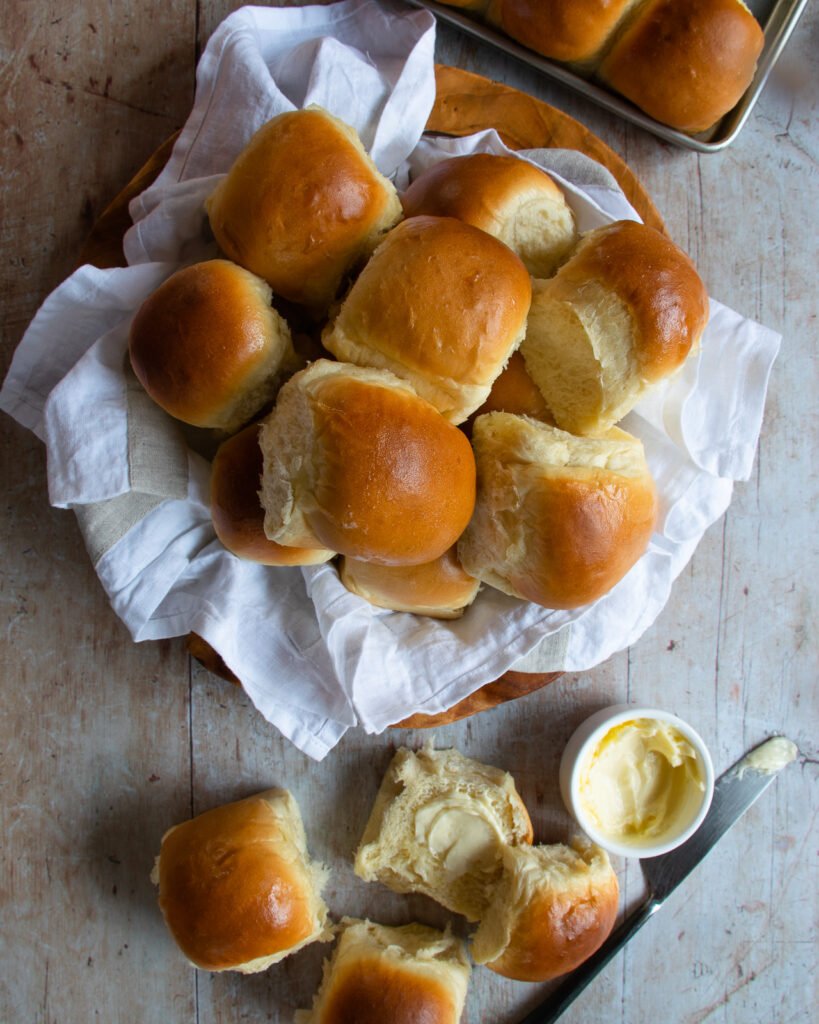 You can also make these rolls ahead of time very easily. You can bake the rolls a day ahead of time and then re-heat them on the special day (see notes below) or you can follow the recipe through step 6 and freeze the raw dough balls. When you are ready to bake the rolls, let them defrost for several hours and then proceed with step 7.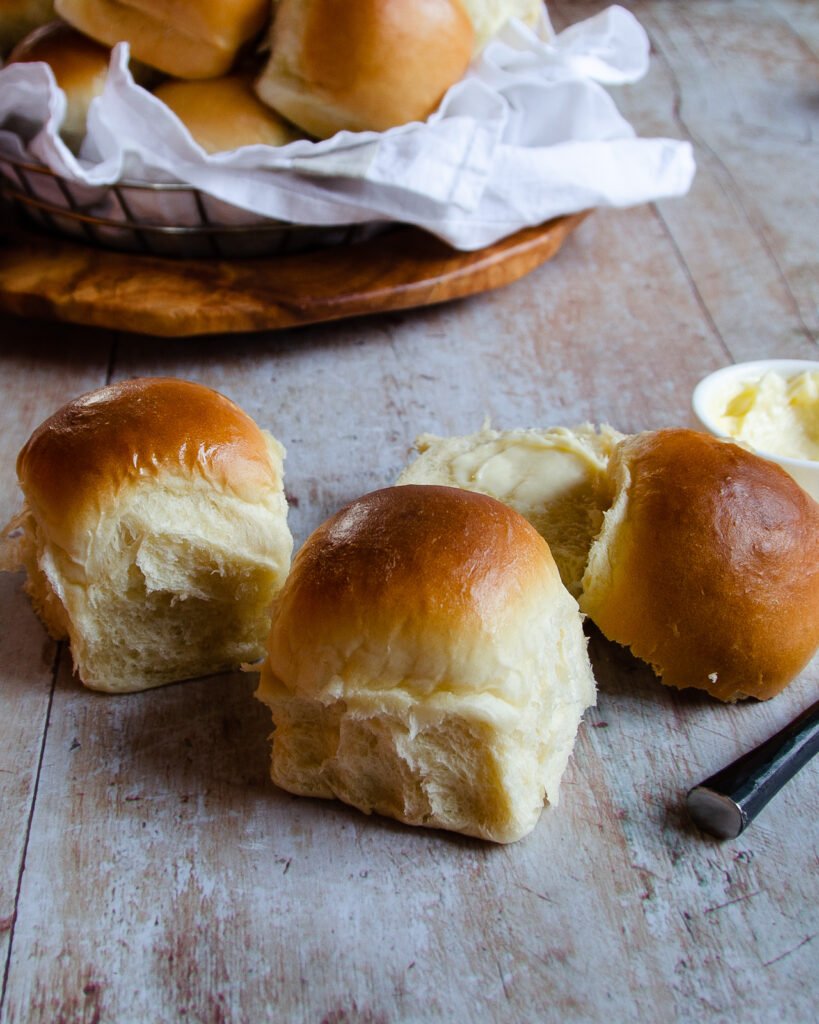 A homemade dinner roll is a luxury in today's world of rushed cooks, but there's no better way to spoil your guests.
Make ahead:
These rolls will stay soft for up to a week. Refrigerate them after two days.
To make 1 day ahead: Bake the rolls as instructed and then allow them to cool completely on a cooling rack. When they are cool, don't separate the rolls, but instead wrap them well on the sheet pan with plastic wrap. Before serving, cover the sheet pan with foil and warm all the rolls together in a 350°F oven for 10 minutes. Re-heat them uncovered if you want crusty rolls.
To make up to 2 weeks ahead: Follow the recipe through step 6. Place the dough balls on the baking sheet. Grease one side of a piece of plastic wrap and wrap the rolls on the sheet thoroughly to make sure no air gets in. Freeze. Take the rolls out of the freezer 4 hours before you are ready to bake and let the dough balls come to room temperature. Then, let them rise according to step 7 until they have doubled in size and proceed with the recipe.
Scalable Recipe
The recipe below is scalable, but really only makes sense to either make 24 or 12 rolls at a time. Adjust the serving size to 12 for halved quantities. (0.17 cups of sugar = 8 teaspoons)