Chestnut Season
Chestnuts are in season from mid-September through January, making them a very seasonal ingredient for both Canadian and American Thanksgiving menus, as well as many Christmas holiday meals. Indeed, I think most of us only really know about chestnuts from "The Christmas Song" by Robert Wells and Mel Tormé (also known as "Chestnuts Roasting on an Open Fire" or "Merry Christmas to You"), so of course chestnuts make us think of the holidays. While many people buy chestnuts that have already been roasted, shelled, peeled and cryovac'd, I have to say that roasting your own chestnuts will give you a far superior ingredient to put in whatever recipe you're making, from savory braised dishes, to Thanksgiving stuffing, to sweet chestnut cream or pudding. Plus, roasting chestnuts yourself will definitely make you feel like you're taking part in the holiday season.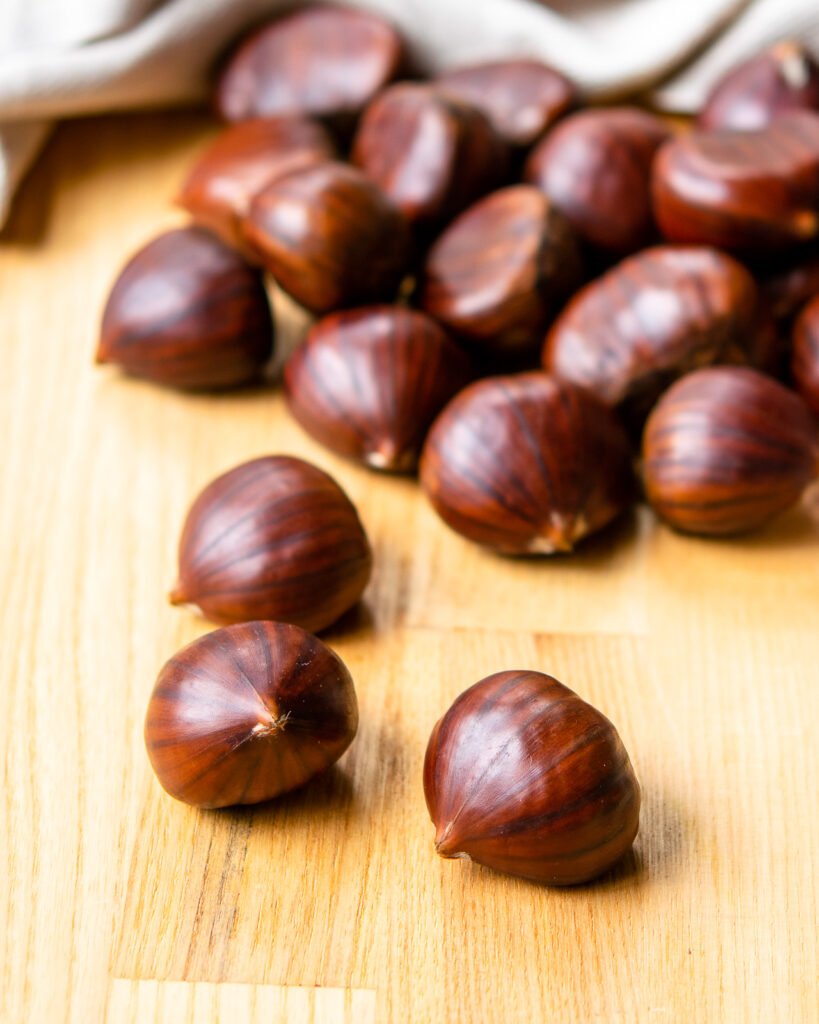 How to Buy and Store Chestnuts
The first thing you need to know is that chestnuts are a little like pistachios – in the same way that you can't get every single pistachio open, you can't guarantee success with every single chestnut. There will always be some duds in the group. Some won't peel easily and some might be black, hard or moldy. Just discard these nuts. Because you know this (now), always make sure you buy an extra half pound of chestnuts to make up for the duds. Once you've purchased your chestnuts, keep them covered and in the refrigerator. This way, they will last for two to three weeks. You can also freeze chestnuts before (or after) you roast them.