Super Quick Sesame Noodles
It's sort of exciting when a dish comes together quickly and these sesame noodles are one of those dishes. There are three basic components to the dish – the noodles, the sauce and whatever else you want to throw in there – and once you have those ingredients in front of you, it's a matter of minutes before dinner is ready.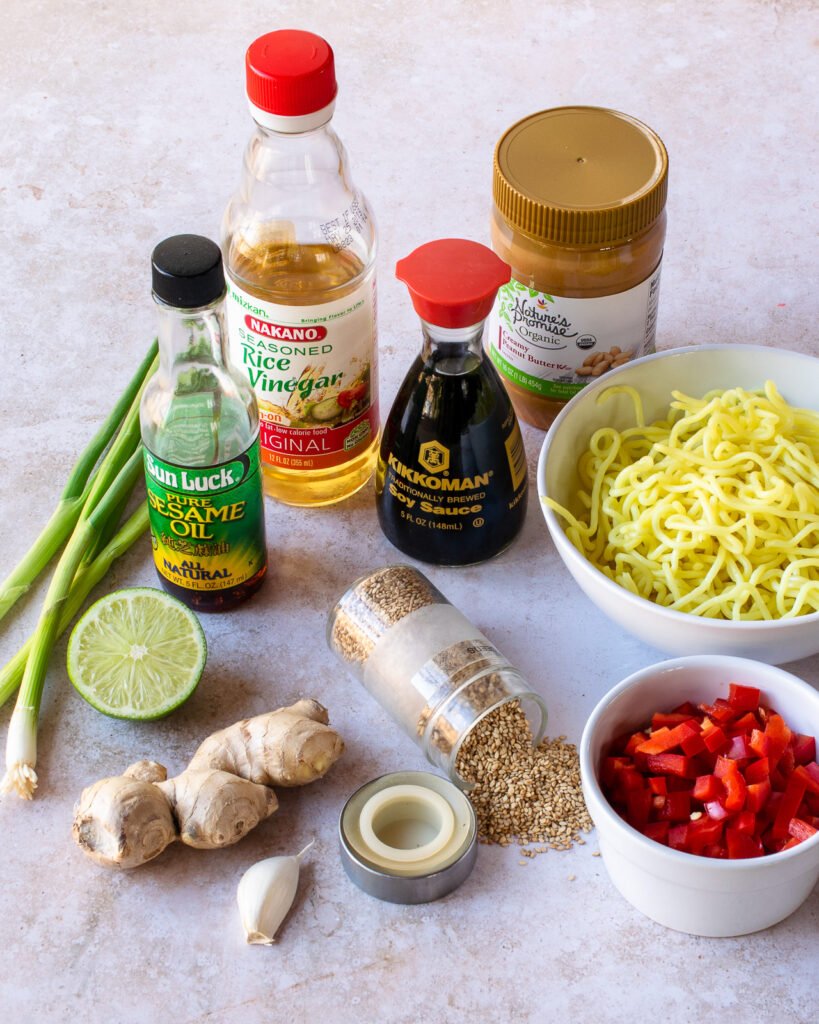 Sesame Noodle Ingredients
First things first – you can use almost any noodles you want for sesame noodles. If you can find rice noodles, great, but you could also use udon or soba noodles or even linguine instead. Grab the noodles you like and cook them according to the package directions. The sauce ingredients (soy sauce, toasted sesame oil, rice wine vinegar and peanut butter) are easy to find and great to have in your pantry for all kinds of Asian dishes you might like to make at home, from a simple Shrimp Fried Rice to Kung Pao Chicken. Garlic, ginger, scallions and whatever vegetables you'd like to add round out the rest of the ingredients and then you're ready to start cooking.