I'm not particular about what type of rice you use for fried rice. Jasmine would be my rice of choice, but as long as I have medium to long grain leftover rice, I'm happy to use it up in this delicious dish. Fried rice is a blank palette recipe, waiting for you to make it your own. Generally, you'll want to add some vegetables, a protein of some kind and some scrambled egg. Then you can season with soy sauce and toasted sesame oil and quite honestly have dinner on the table in about 20 minutes with just the ingredients you like.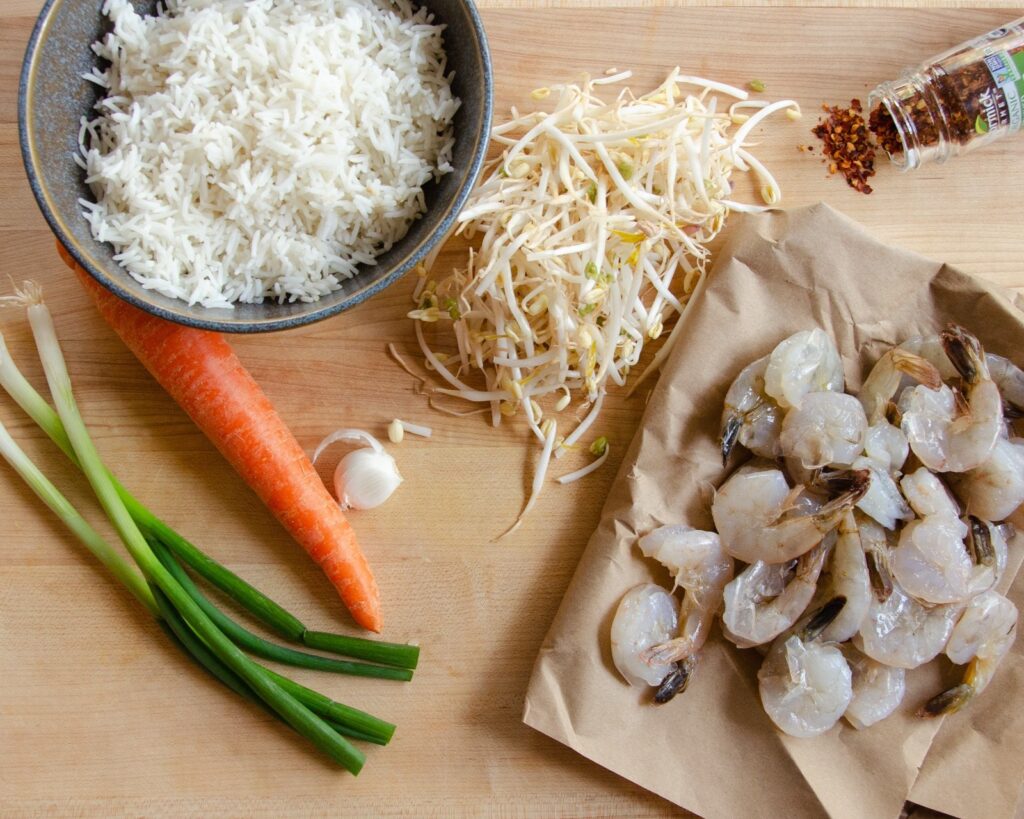 As far as the vegetables are concerned, you could use any combination of veggies that you like. With vegetables like carrots, bell peppers, onions, sliced snow or snap peas and other quick cooking vegetables I cook them right in the pan before adding the rice. With vegetables like broccoli or cauliflower that are  bit more irregular in shape, I'll blanch them first before adding them to the pan.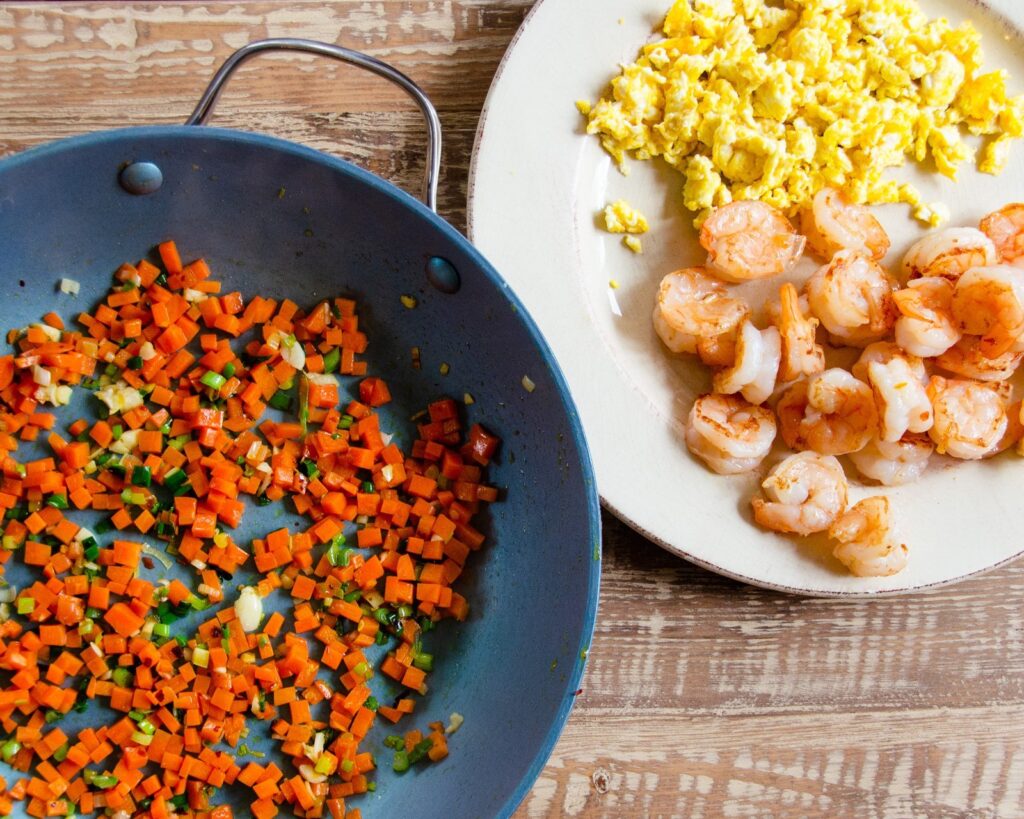 For the protein, you could make the recipe just as written and enjoy some shrimp fried rice, or you could substitute sliced chicken, steak or pork, or cubed and marinated tofu. I generally cook the protein ahead of time in the pan because the pan, no matter how large, can really only accommodate so much. I don't want to overcrowd the pan, adding the protein, vegetables and rice altogether because over-crowding cools the pan down and promotes moisture accumulation rather than having a surface area from which moisture can evaporate. Cooking the protein alone ensures that you don't over cook it too and it's just as easy to add it back to the pan once everything else is properly cooked. 
While egg is traditional in fried rice, you don't have to add it if you don't want to. It is a great way to stretch the amount of protein included in the dish and that's helpful if you have only a small amount of meat or shrimp to use. It helps make the meal even more affordable if you're on a budget.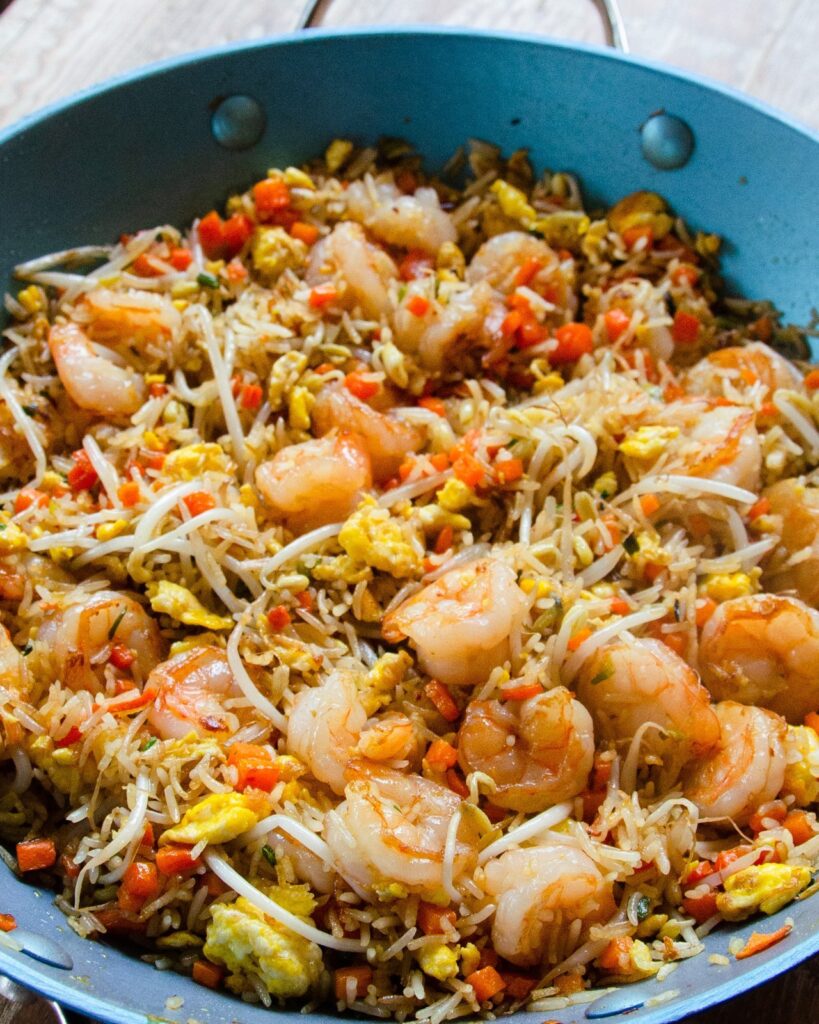 The seasoning of soy sauce and toasted sesame oil is really very basic for fried rice. There are other options and hundreds of different recipes out there, but this recipe keeps it nice and simple – accessible to all.