Start with Fresh Fish
The first step might be the most obvious. Making a delicious pan roasted salmon dinner starts with getting good quality fresh fish. For tips on what to look for, check out the lesson on pan roasting fish here. You can also learn how to buy and cut a whole side of salmon for this recipe so that you can cut the fillets into the size and shape you want. Once you have good quality fresh fish, you're halfway there!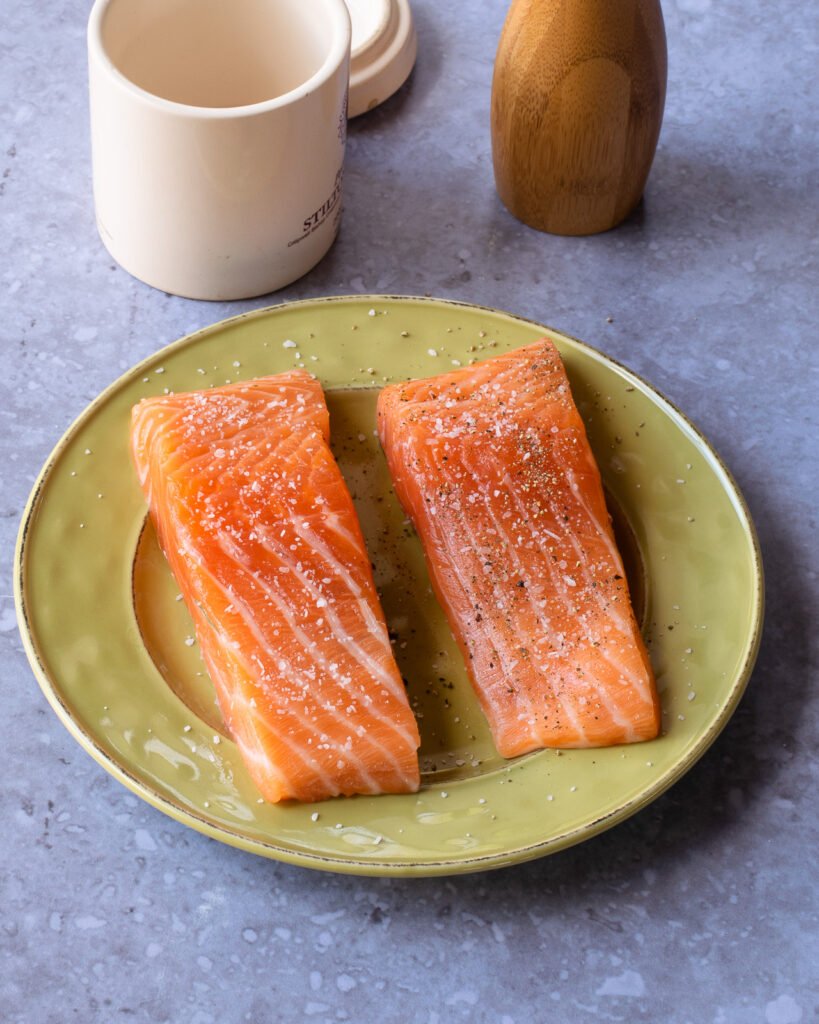 Keep it Simple
The best ingredients need very little help. Delicious salmon only needs salt and pepper to season it properly. Season the salmon while you pre-heat the pan and then place the salmon in with the flesh side down first.