Kung Pao Chicken is a spicy Chinese stir-fry with chicken, vegetables, chili peppers and peanuts. You'll see it on all your favorite Chinese restaurant menus, but it's pretty easy to make at home if you have all the ingredients. Now, most of us living in North America won't naturally have all these ingredients on hand, but if you shop and make this once, you'll start to build up your collection of Asian ingredients and will be able to pull this dish (and other Chinese recipes) together in a jiffy the second time around.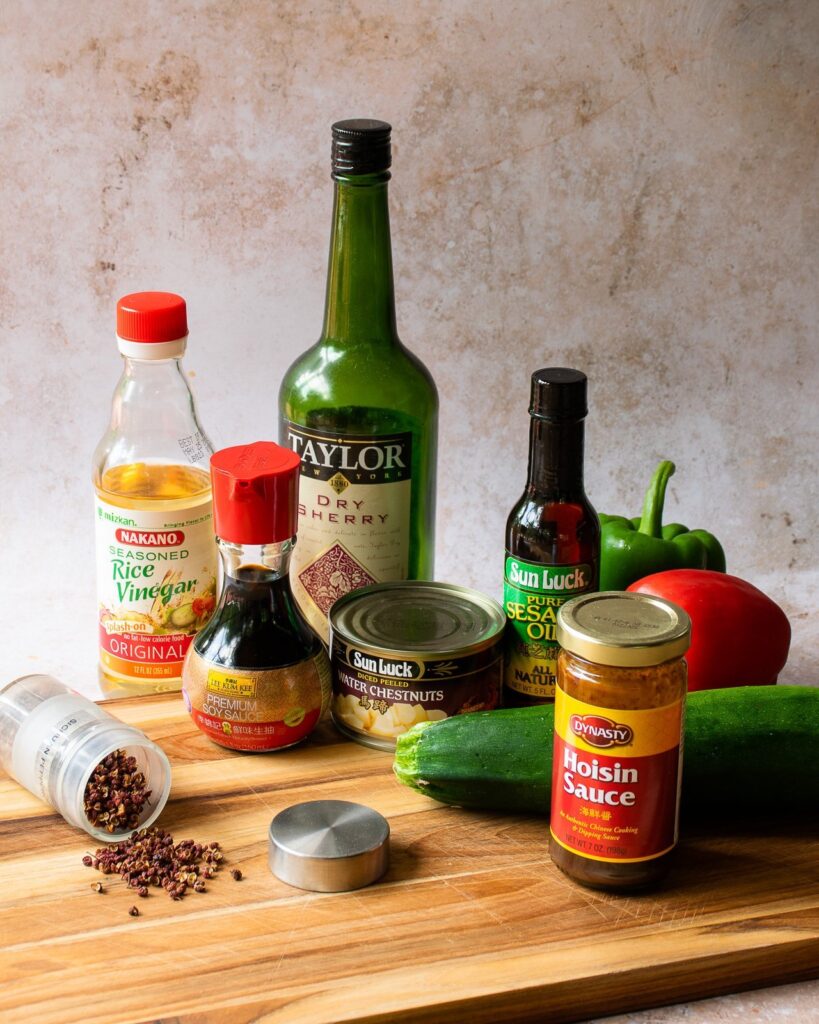 Kung Pao Chicken originated in the Sichuan province of China, which is in the southwest of the country. As a result, it always includes Sichuan peppercorns. Sichuan pepper is a spice from the area that is in actuality not related to the black peppercorn at all. Nor is it related to chili peppers. It's actually the husk of the seed of a shrub called "prickly ash". The flavor of Sichuan peppercorns is also not like that of black peppercorns or chili peppers. It has a slightly lemony, floral flavor, but the most distinct feature of Sichuan peppercorns is that it creates a numbing sensation in and around your mouth. This sensation is, of course, temporary and is a result of certain molecules naturally occurring in the spice. It's said that this numbing effect allows the eater to better handle hot spice from chili peppers, but I'll leave that up to you to decide. If you don't have (or can't find) Sichuan peppercorns, you can try to substitute black peppercorns and some coriander seeds. You won't be able to replicate the exact flavor or the numbing sensation, but the black pepper and coriander is a good flavor stand-in.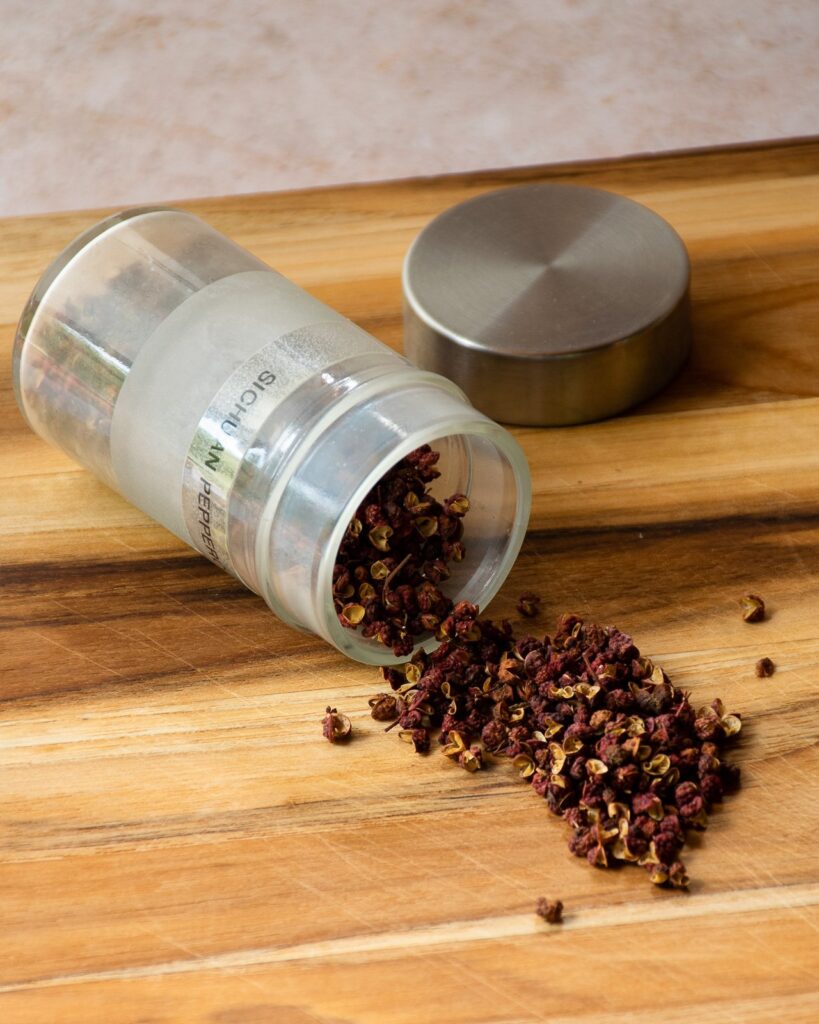 Whenever you do see Sichuan peppercorns in a recipe, you'll probably also see chili peppers. This recipe calls for dried red chili peppers and that leaves you to decide what dried red chili pepper to use. Generally, the smaller the pepper, the hotter it is in spice level, so let that be a guide to you.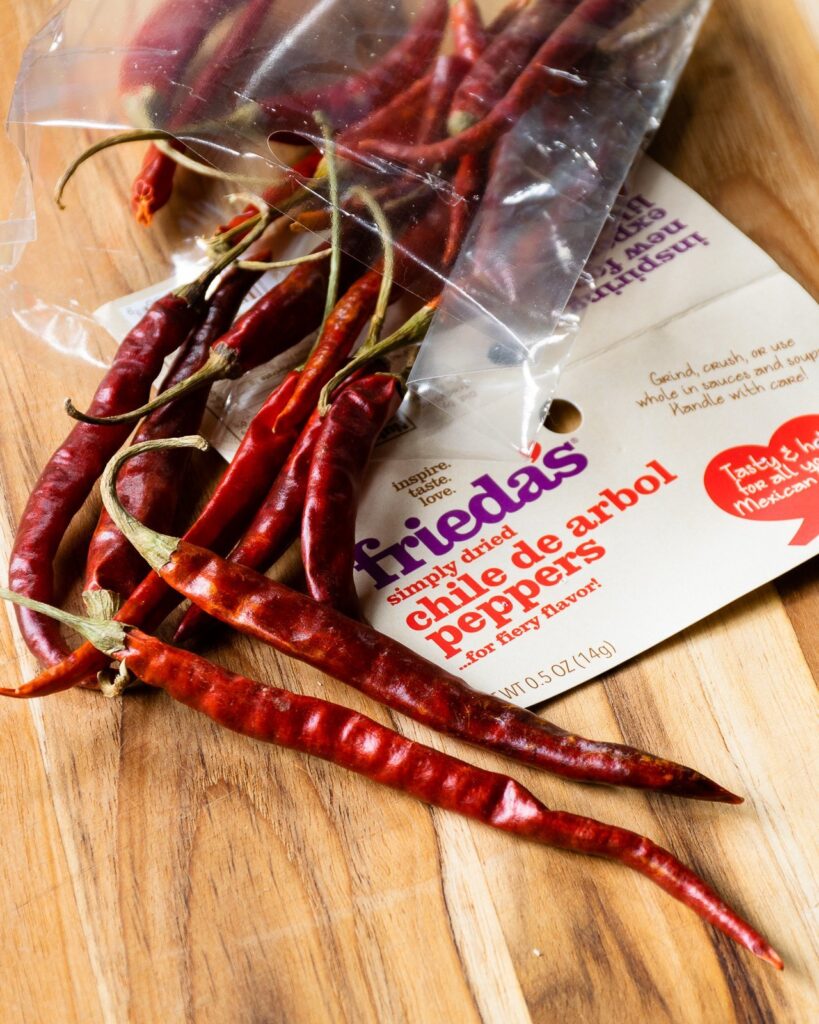 You'll char dried chili peppers and Sichuan peppercorns in oil which will help spread their heat and numbing sensation to everything else that comes in contact with that oil – in other words, the whole dish.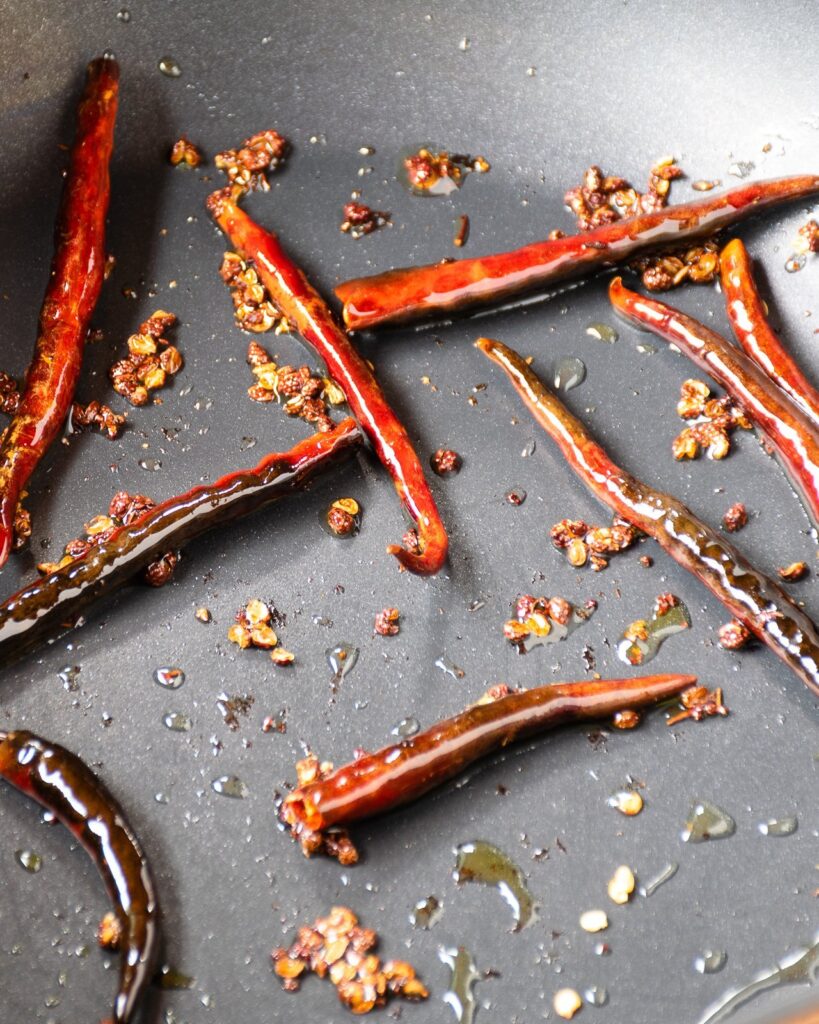 Once you have your chicken marinated (you can do this while you prepare all the other ingredients), the vegetables chopped and the sauce made, this dish comes together very quickly because it is a true stir fry. Stir-frying is a quick cooking method and key to this is high heat and action. Make sure you pre-heat your wok (ideally) or large skillet before you add anything to it – just a few minutes is enough. Then, a drizzle of oil followed immediately by the first batch of chicken. Let the chicken sit in the oil for just a minute before kicking into action. From then on, tossing the food regularly (not constantly) is key to even cooking. Once everything – the chicken, the veg, the sauce – is back in the hot pan you can toss the food to your heart's content. Stir-frying is for the cook who wants to feel like they are doing something all the time and it's a great way to practice your pan tossing technique (it helps to have a hungry dog around to clean up after you if this is new to you).