This post is sponsored by FoodSaver®, however, all thoughts and opinions are my own.
Whenever I want to really take the stress out of making dinner, I turn to sous vide. That may seem strange to you if sous vide cooking is a culinary technique that you're not very familiar with, but when you can prepare dinner very early on in the day and you take all the necessary precautions to ensure success, any stress you might have about preparing dinner just vanishes.
Sous vide cooking is when you place food in a vacuum-sealed bag and submerge that bag completely in a water bath which is held at a very precise temperature for a prescribed period of time – usually a temperature much lower and a time much longer than you think. When you cook food at a very precise temperature, you end up with really precise results and the food really cannot over-cook. When the food cooks at a lower temperature and a little more slowly than on a stovetop or in the oven, you have more flexibility on timing and can relax a little, knowing that you won't make a last minute mistake. With meats cooked sous vide you can expect perfect, juicy, tender and flavorful results. See? You really can take the stress out of making dinner.
The only precautions you really have to take to ensure success with sous vide is 1) make sure you leave enough time to cook the food properly and 2) make sure the food is properly sealed in a bag and that all the air has been removed so that the bag sinks completely in the water bath. The first precaution is relatively easy to manage – just plan ahead. The second precaution of making sure the bag of food is sealed properly and that the air has been removed can be achieved if you use the right sous vide bag and the best technique for removing air from that bag. FoodSaver® Bags really do take away any worry you might have about the bags and vacuum sealing because they are BPA-free and can handle the temperature of sous vide water baths, they seal effectively and are air-tight. An air-tight bag is so important for sous vide cooking because it creates better heat transmission from the water to the food and gives you more even and consistent results. If you're using the right sous vide bag and vacuum sealing with a FoodSaver® Preservation System, you can put your mind at ease and just enjoy the process. Plus, because of their high quality, you can wash and re-use your FoodSaver® Bags thereby creating less waste.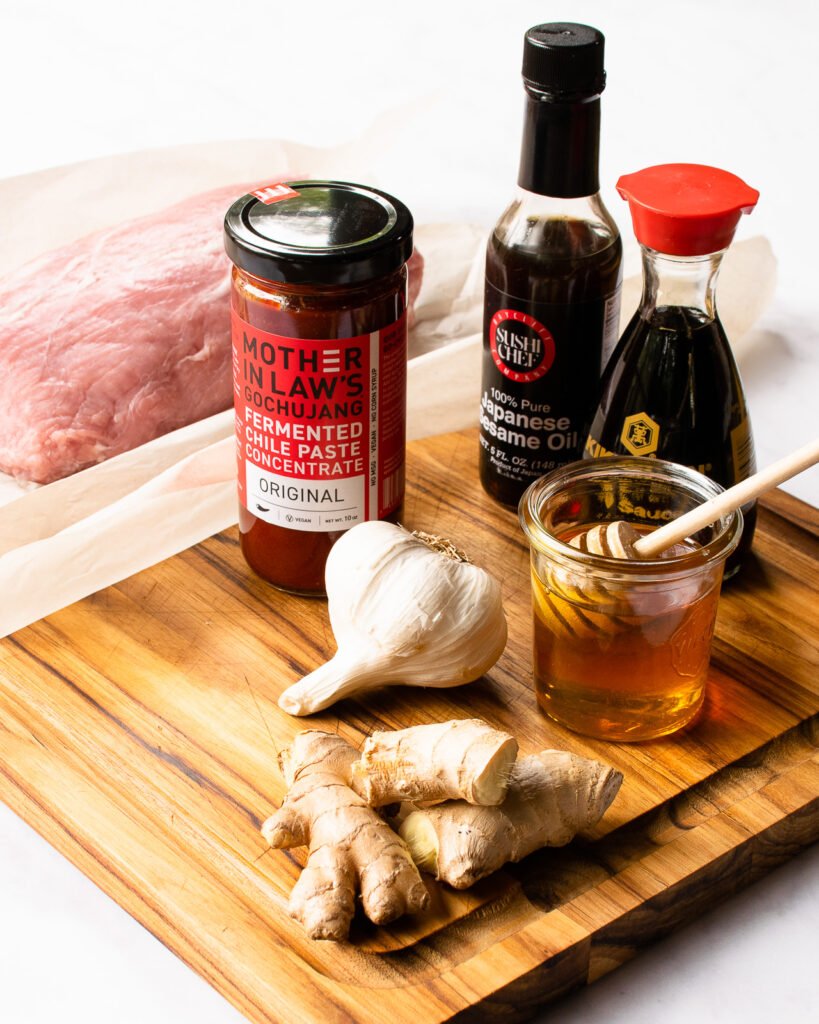 This recipe for Korean BBQ Pork Loin uses one of my favorite ingredients – Gochujang. It's a Korean BBQ chili paste that has become quite popular lately and can be found at many grocery stores or specialty Asian markets. All the other ingredients for the marinade as well as for the Korean BBQ sauce are very common and can be found at every grocery store.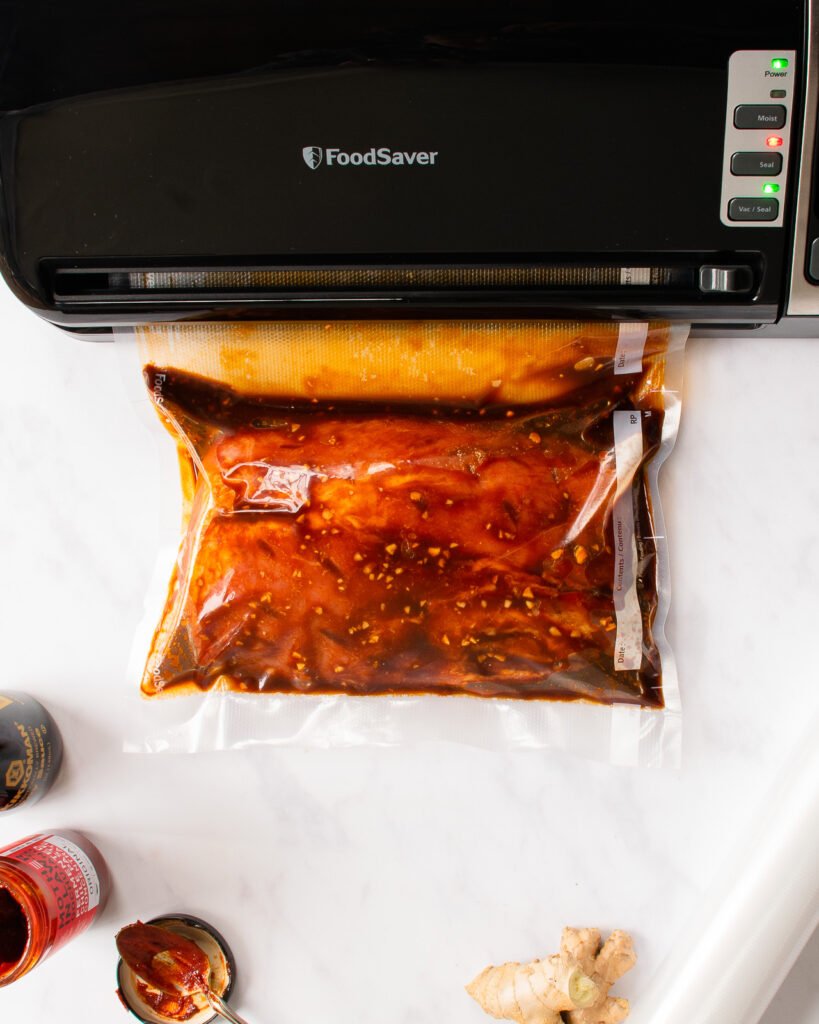 Vacuum-sealing the pork along with the marinade in a FoodSaver® bag helps to infuse all those flavors into the pork and lets the pork and the marinade flavors really fuse together over time. It's also extremely tidy and easy to work with all the ingredients together in a bag and I value tidiness in the kitchen next to… well, you know where I'm going. You can even freeze the pork with the marinade at this stage and cook it later – just add another 90 minutes to the cooking time. The FoodSaver® Bag can go directly from the freezer to the sous vide water bath without any trouble.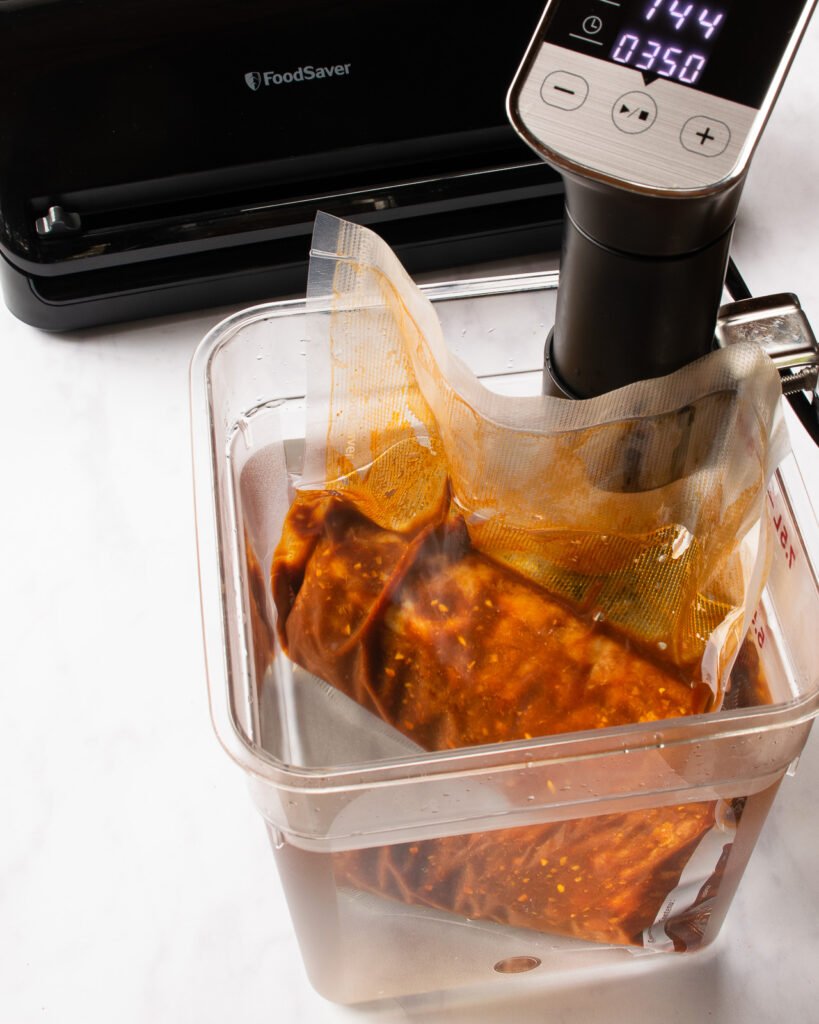 Once you've let the pork sink in the water bath, you now have 4 to 6 hours to wait… or do whatever it is you do. The only recipe requirement in that time is to make the BBQ sauce, which is super easy to put together by sautéing a little onion, garlic and ginger, adding the rest of the ingredients and simmering for 20 minutes or so.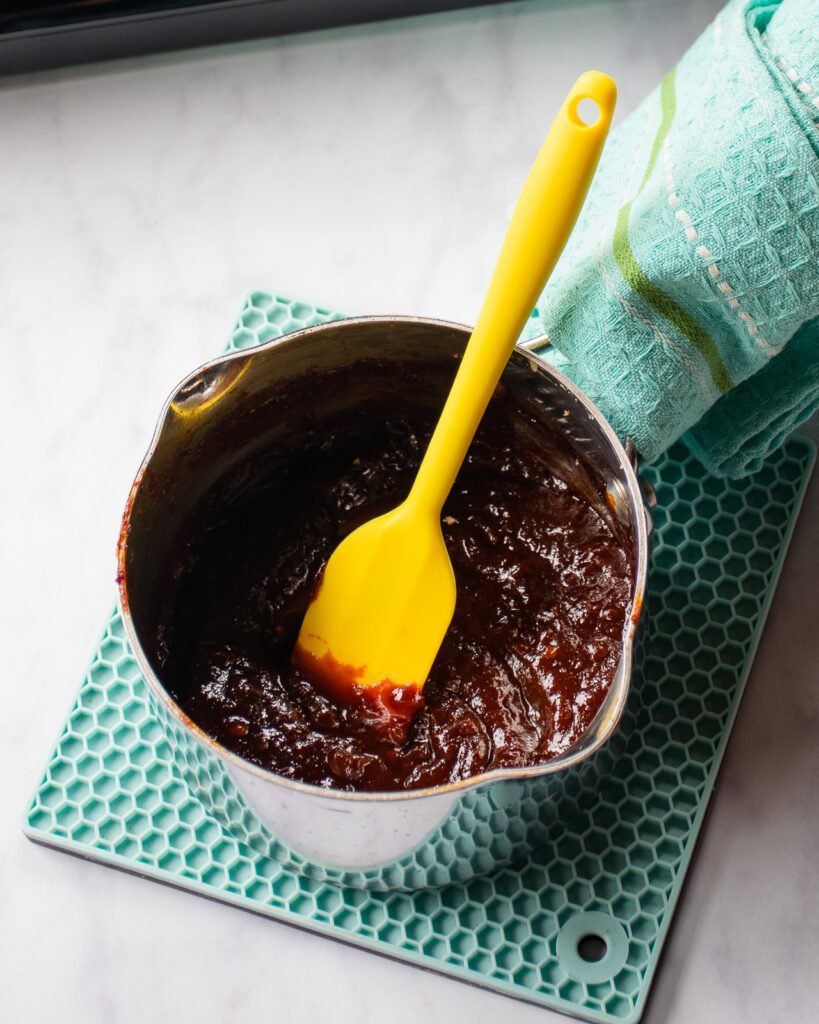 The final step in this recipe just requires a quick broil on all sides of the perfectly-cooked pork loin with some of the delicious spicy-sweet BBQ sauce brushed on. Just remember to only broil for a couple of minutes per side so that you don't overcook the pork that you've prepared so perfectly.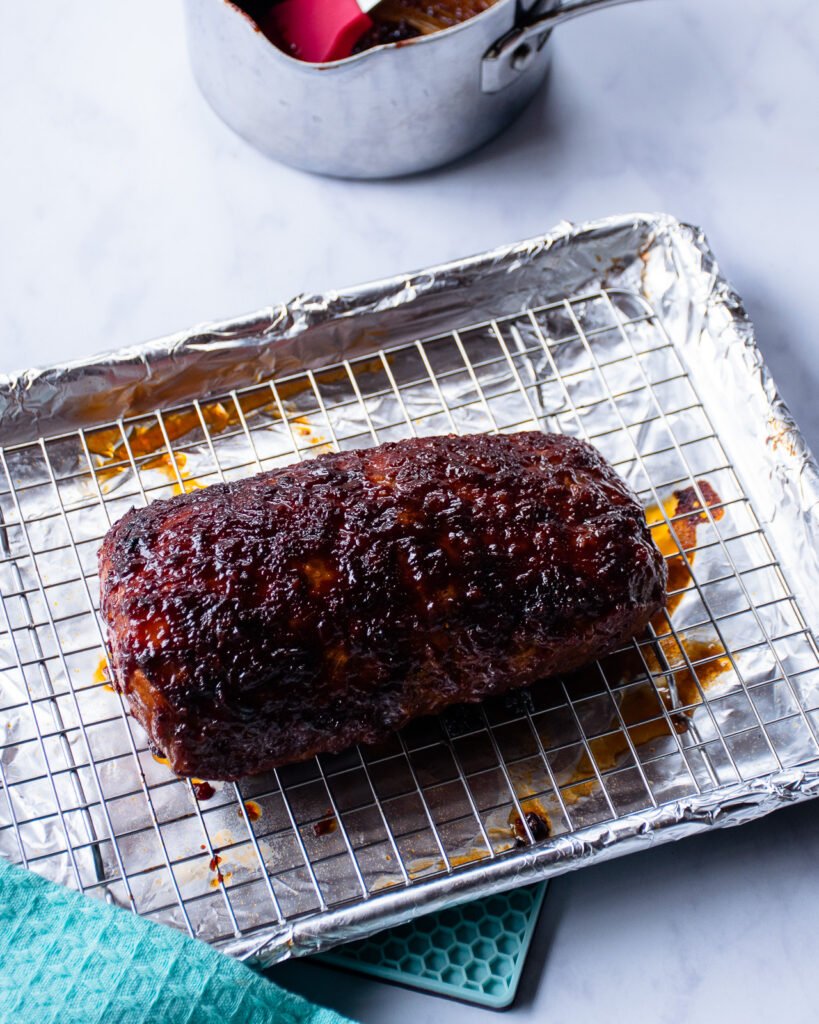 All you'll have left to do is slice and serve. This pork is delicious with some white rice, a quick-sautéed green vegetable (like bok choy) and garnished with a few chopped scallions. Easy, stress free and delicious!