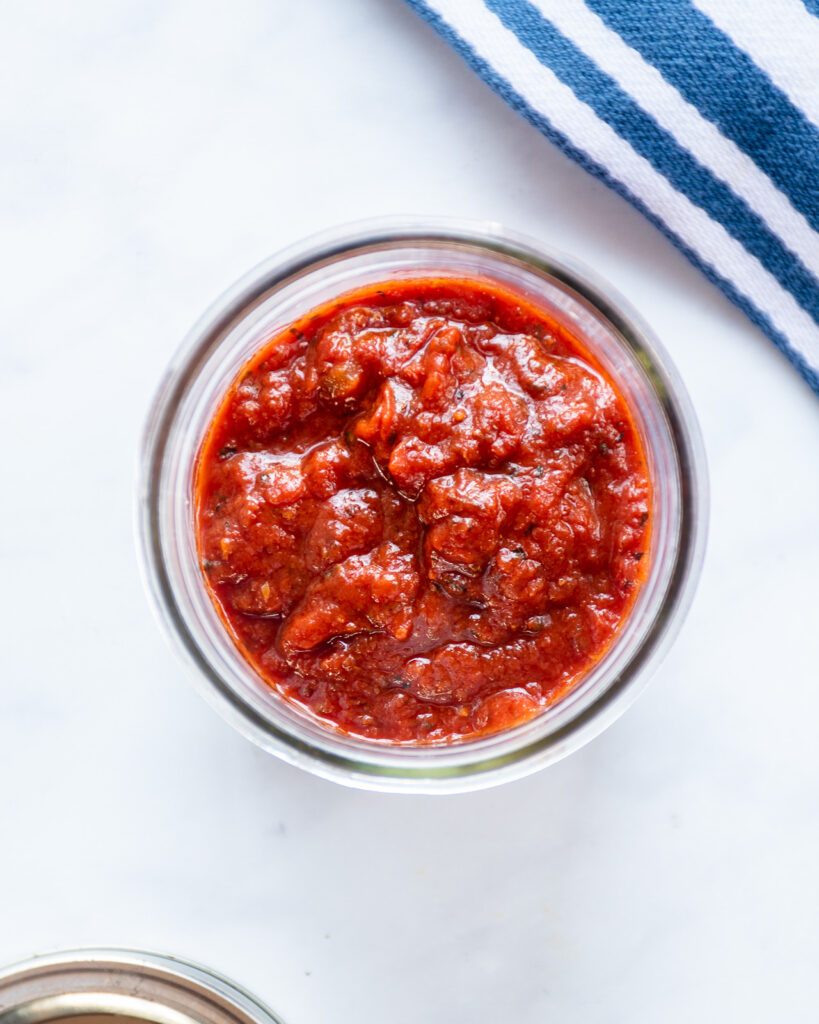 Easy Red Pizza Sauce
I know what you're thinking. You're thinking "why wouldn't I just buy a jar of pizza sauce?". But I could turn that around on you and ask "why would you buy a jar of pizza sauce when it's so easy to make and you can make it so much tastier?" Let's face it, after the pizza dough, the sauce is a seriously important part of any pizza. Don't leave it to chance. Make your own.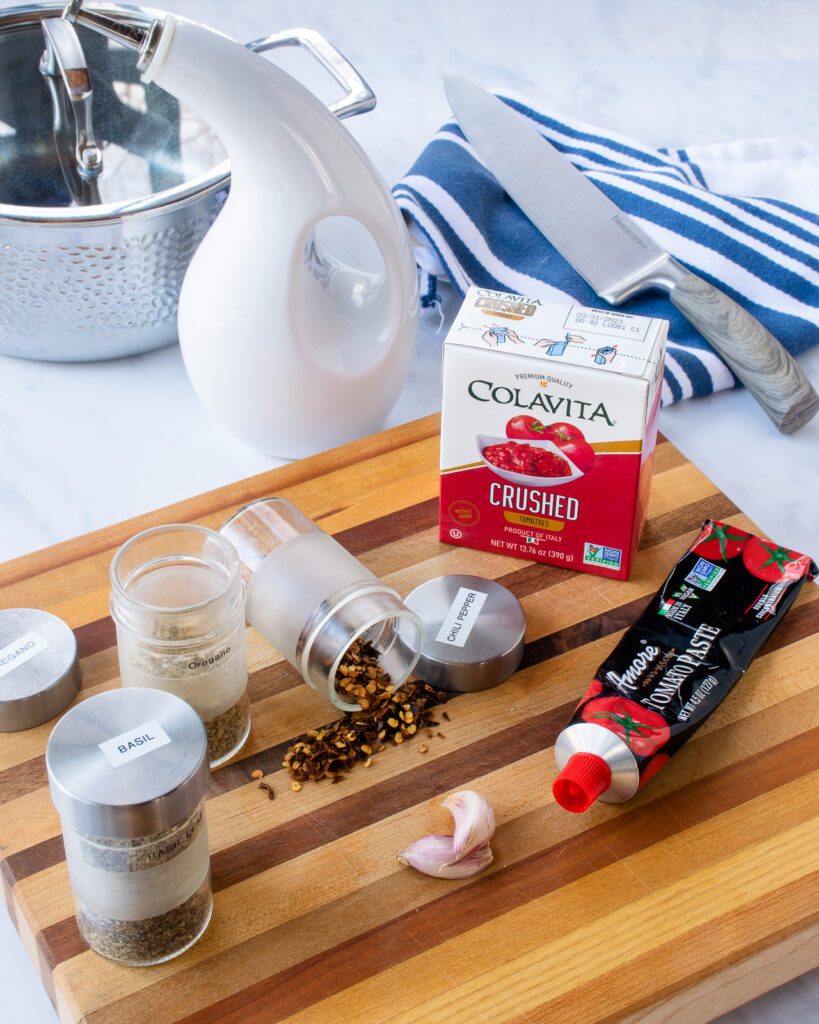 Ingredients for Pizza Sauce
Look how few ingredients you need for a really delicious pizza sauce. Pick up your best quality crushed tomatoes and some really good tomato paste. Then add the seasonings you like. Minced garlic is almost critical, unless you really don't like garlic. It won't be the prominent flavor in the sauce, but it does season it nicely. I like a little kick, so I use chili pepper flakes and then round out the flavor with some dried basil and dried oregano. Adding a little balsamic vinegar at the end is optional, but the sweet acidic flavor pairs nicely with the tomatoes.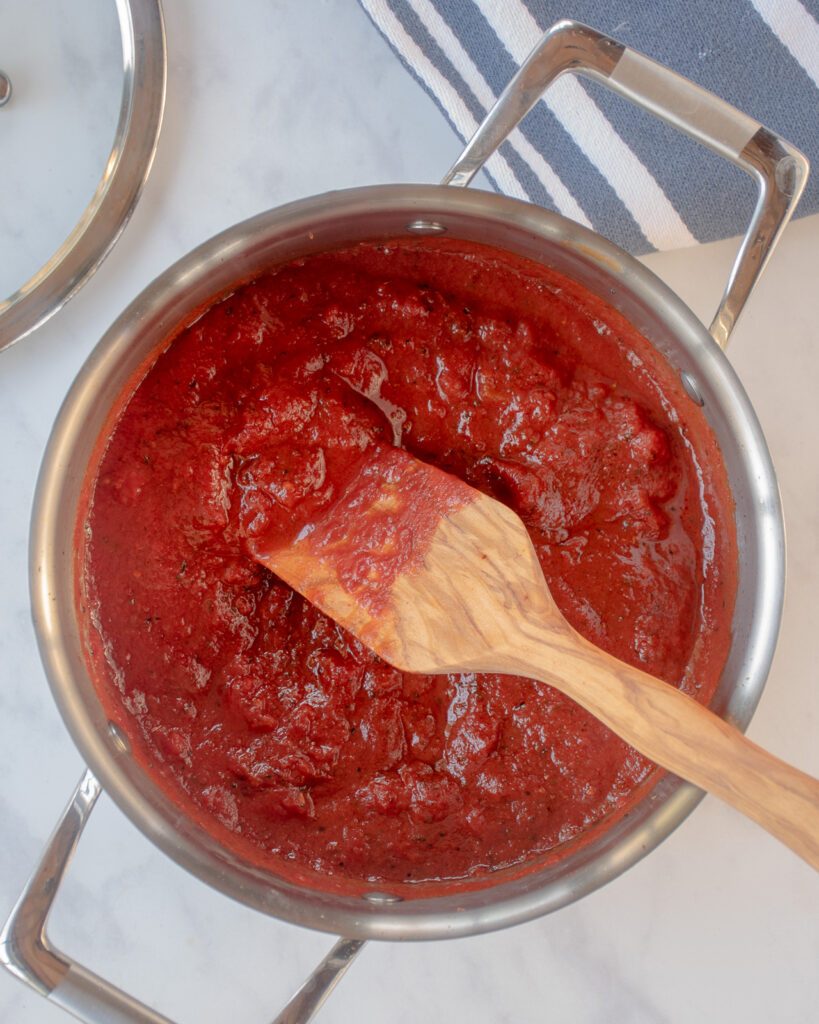 How to Make Pizza Sauce
Start with oil, garlic and chili flake in the pan and then turn on the heat. This will draw the flavor out of the garlic into the oil which then flavors the whole sauce. Don't let the garlic brown. Add the tomato paste and spices and give them a couple of minutes to cook. Then, pour in your crushed tomatoes and let the sauce simmer, uncovered for about 20 minutes. You want the sauce to reduce a little so it thickens. It should be thicker than a traditional marinara sauce, but not so thick that it sticks to the bottom of the pan. Stir it regularly.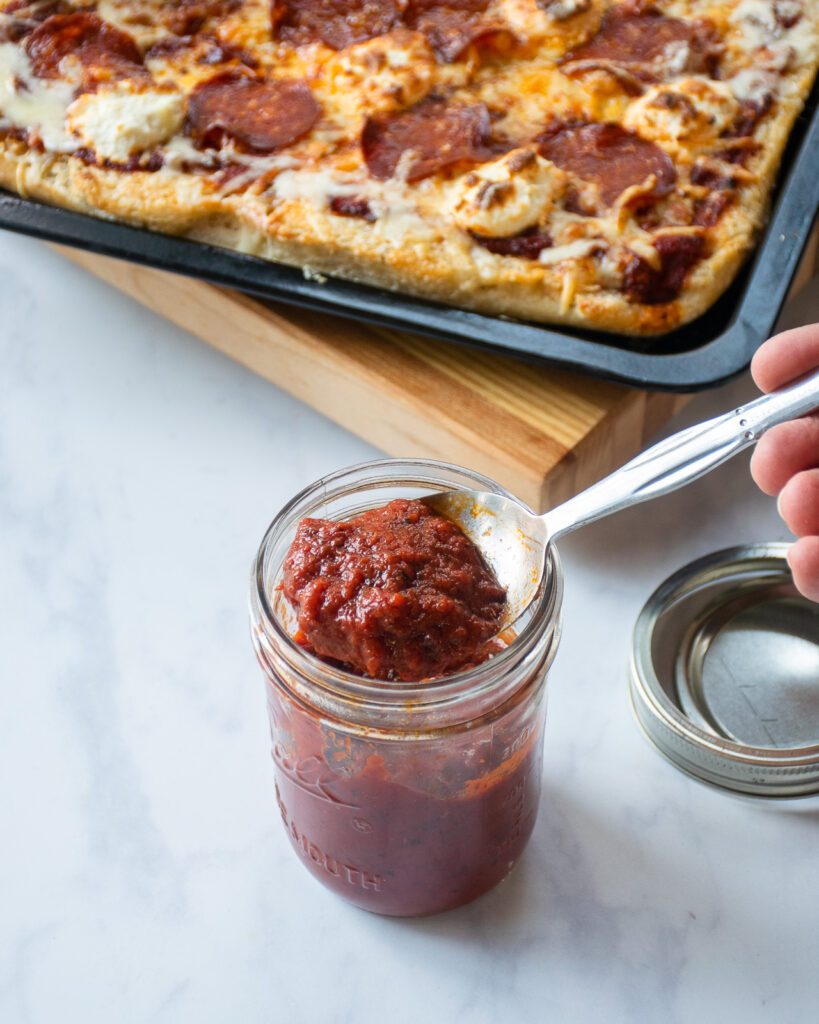 When to Use Pizza Sauce
I'm not sure I really need to answer this. Of course, you will use your sauce on pizzas, like this air fryer pan pizza or even this cauliflower crust pan pizza. You could also use it to make calzones or as a dipping sauce for this turkey, mushroom and broccoli calzone. But there are a lot of other uses for this tomato sauce that are not quite so obvious. Air fryer pizza burgers need sauce to bring out that pizza flavor, or you might use some on these little cauliflower pizza bites. Use your homemade pizza sauce wherever you want a zesty kick of pizza flavor.
This recipe will make between 1½ and 2 cups of sauce. You might use that entire quantity on whatever you're making, but if you don't you can store the leftover sauce in a jar in your refrigerator for 1 to 2 weeks. You could also freeze the sauce. Keep it in your freezer right next to that frozen ball of sourdough pizza dough.