Cauliflower pizza crust became popular a few years ago when people were searching for a way to still enjoy pizza, but reduce their carb intake or avoid gluten altogether. Being a passionate lover of pizza, I avoided this craze for a little while, stating that if I couldn't have "real" pizza, I would have nothing at all. When I finally got around to making and tasting this low carb phenomenon (as it became), I actually enjoyed it – not for its low carb appeal, but because it tastes great! I don't think of it as "pizza" necessarily, but I'm totally game for cauliflower pizza bites.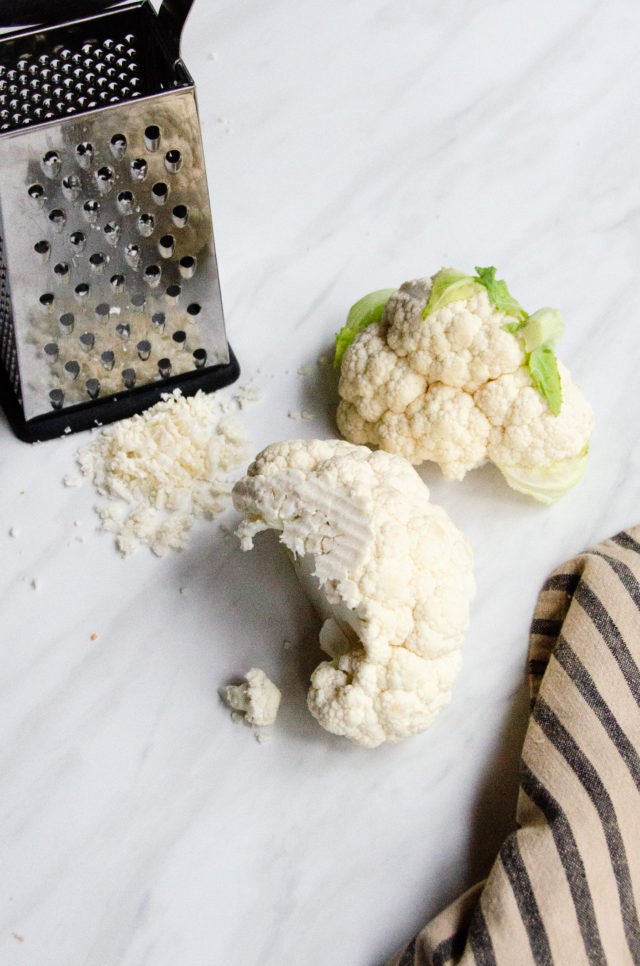 Sometimes when you make small versions of a main meal, it can be more work for the cook, but this recipe is even easier to make than a large cauliflower pizza. Grating the cauliflower can be the only laborious job, but even that is made quick and easy if you have a food processor. Be sure to squeeze out as much of the liquid as you can before proceeding with making the cauliflower crust, but don't get too worked up about it being completely dry. Some moisture is a good thing.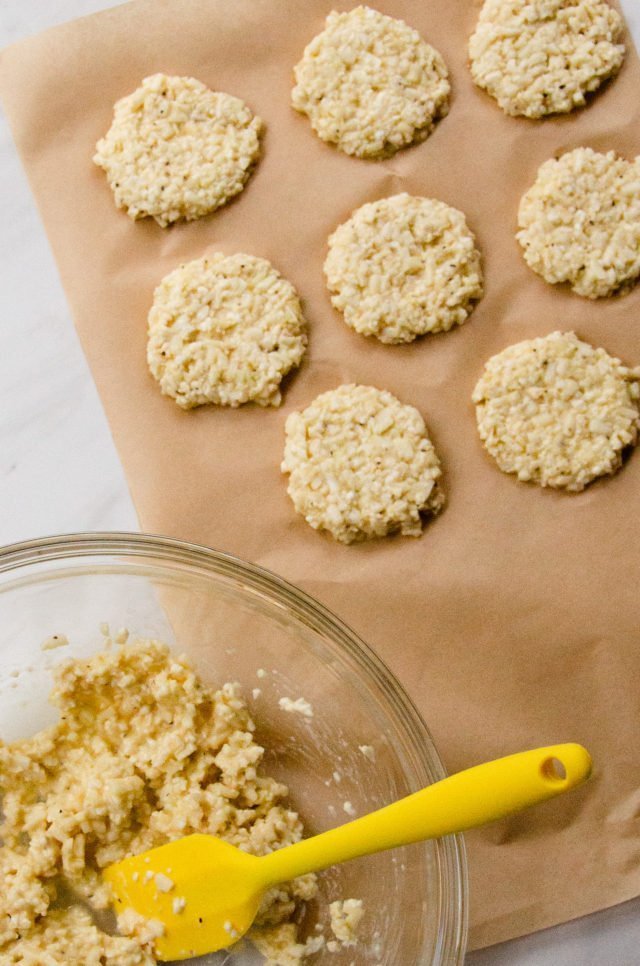 I give you two different toppings for these pizza bites – one red and one white – but don't let that limit your imagination. Once you have the mini cauliflower crusts finished, you can top them with anything you like. Just reimagine your favorite pizza toppings – sausage and mushrooms, spinach and fresh mozzarella. The only thing you need to remember is that the toppings must be cooked before you top your mini pizza crusts. That means that these little bites are perfect for using up leftovers! 
These cauliflower pizza bites are also perfect for parties. You can make the crusts ahead of time – cooking them all the way through step 3 of the recipe below – and then freeze them in a zipper sealable plastic bag. Simply let them defrost on the countertop (doesn't take long!) and top them with your desired toppings before air-frying them again for 3 to 5 minutes. They are the perfect party appetizer for all your low-carb or gluten-free friends… or even people who just like a delicious bite!