Just like pizza, a calzone can be made with almost any combination of ingredients so it's a great way to use up any leftovers which, by themselves, might not make up a whole meal. This recipe for turkey mushroom broccoli calzone is a fantastic way to use up cooked turkey and get some veggies into the meal as well.
Of course, pizza dough is the first ingredient that you do need to have on hand (although bread dough will work just as well). If you're making your own dough, be sure to leave enough time for it to rise properly. If you've purchased pizza dough, leaving it out on the counter while you prepare the other ingredients will make it easier to stretch or roll without it shrinking back on you. Speaking of the other ingredients, it's good to know that the ingredients you add to a calzone won't have time or access to direct heat in the oven to get properly cooked, so you need to give them a head start before wrapping them in your calzone. Blanch the broccoli and sauté the mushrooms while the pizza dough comes to room temperature.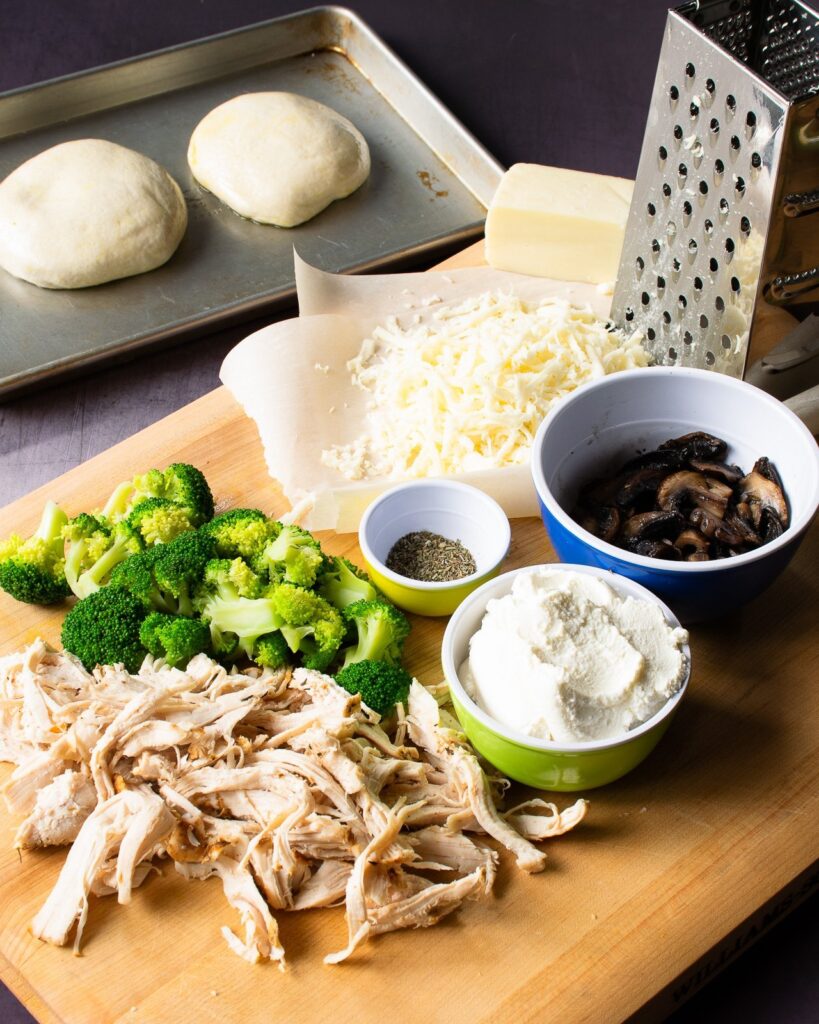 Parchment paper is a great trick when you're making pizza, calzones or any dough-y item on a pizza stone or steel. The biggest challenge to using a pizza stone is getting the food onto it, but parchment paper allows food to slide off a pizza peel and onto the stone with no trouble. The paper browns a little, but will not catch on fire unless it makes contact with the heating element. So, by trimming the paper to fit whatever your cooking, it simply bakes with the food and then peels off the bottom very easily. It also catches any cheese that might ooze out of the dough, making clean up non-existent.