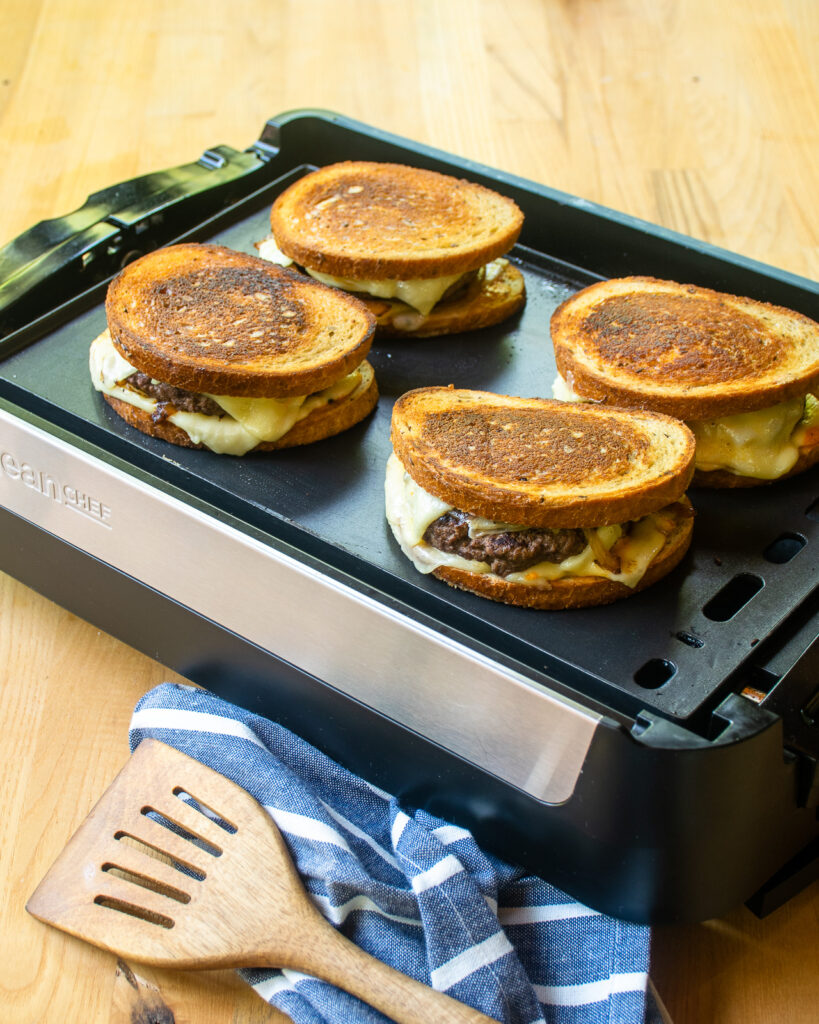 What is a Patty Melt?
Simply put, a patty melt is a burger made with Swiss cheese and caramelized onions on rye bread. The bread is griddled and toasted once the sandwich is assembled, melting the cheese over the patty and the onions and turning it into one delicious meal. So simple, but so good!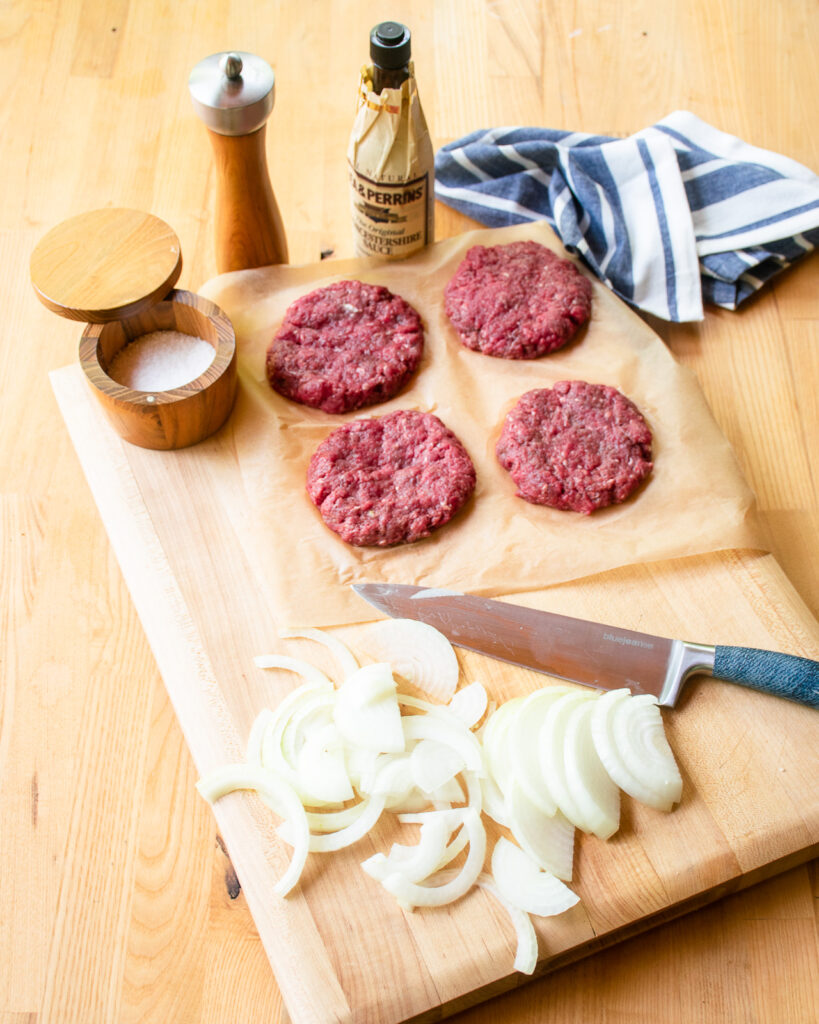 Onions on a Patty Melt
Patty melts are not complicated. Caramelizing the onions is the task that takes the longest to do, but it's so worth it. You can learn all about how to caramelize onions here, but it's really not hard. It just requires a little patience, but the best things in life are worth waiting for.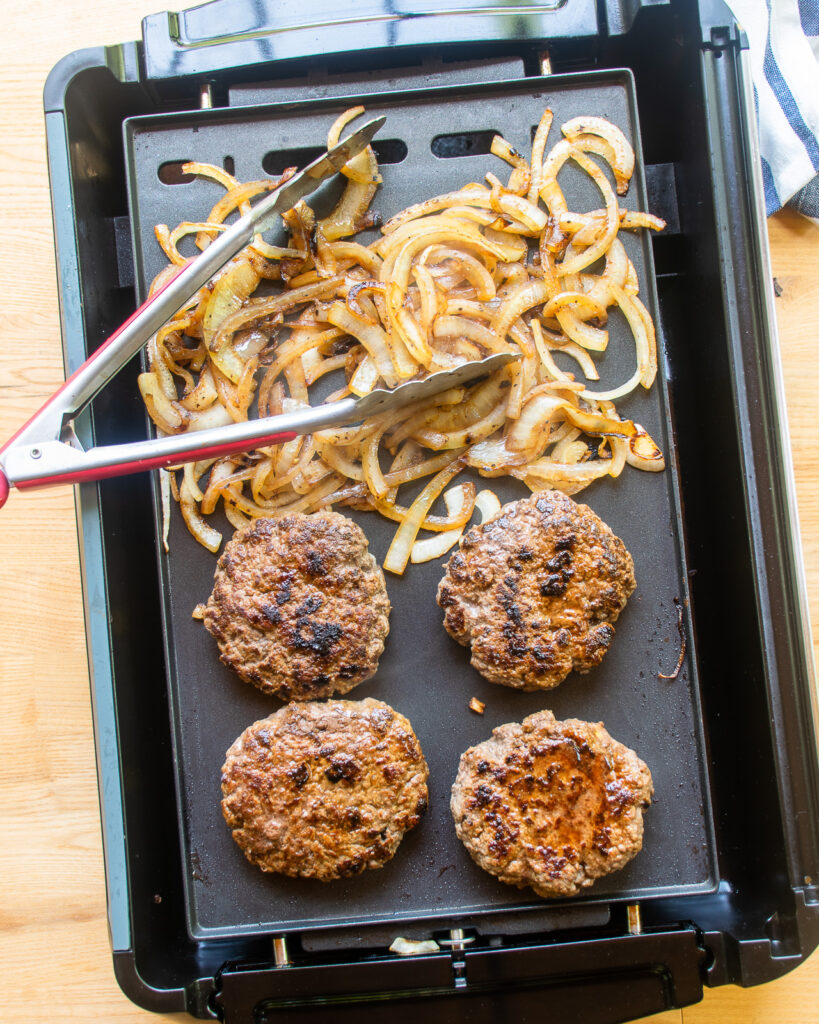 Sauce for Patty Melts
You can put whatever condiments you like on your patty melts because you're the one eating them. Mayonnaise is a common choice, along with ketchup, mustard, pickle relish – whatever you like. I personally like the Best Burger Sauce, which really is a combination of all of the above. You can find the recipe for the Best Burger Sauce here, but basically it is mayonnaise, half as much ketchup as mayo, half as much mustard as ketchup, a little pickle, a little pickle juice and a pinch of paprika. It's delicious and is worth having extra of so you can dip your fries into it.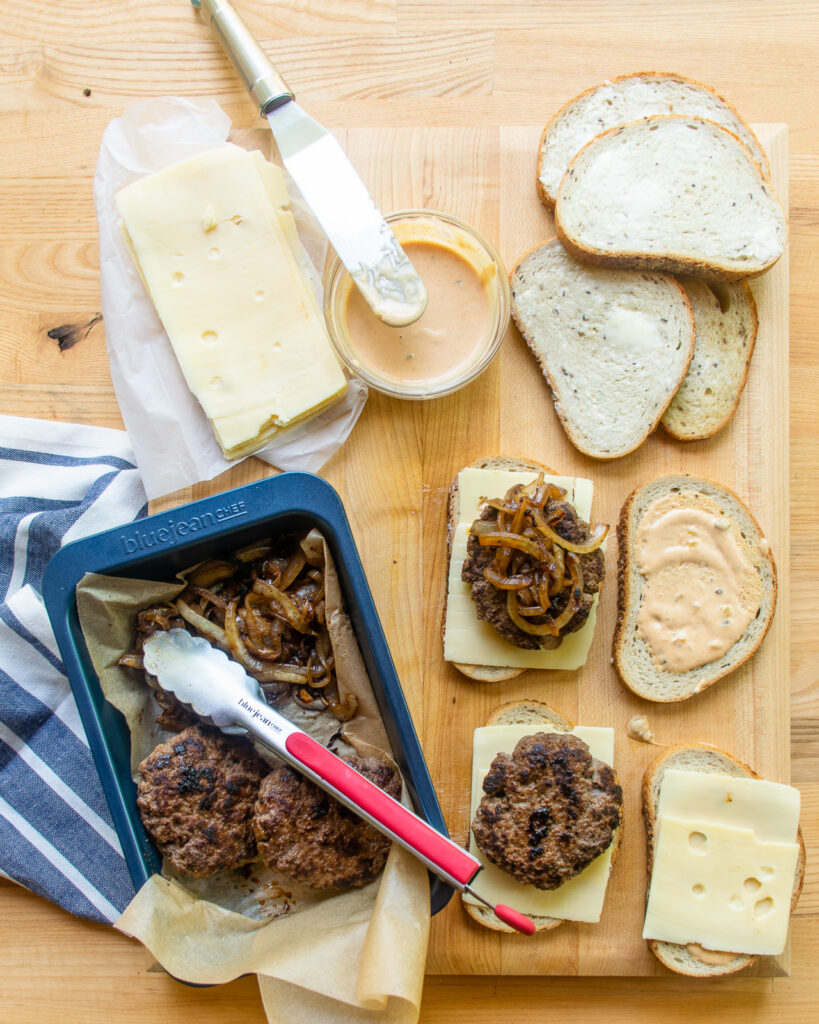 Assembling Patty Melts
When assembling the patty melts, think about glue. Cheese is glue. You want to glue your sandwich together, so after buttering the outside of the bread, put some sauce on each slice of bread, then cheese, then burger patty, then onions, then more cheese (to glue the onions and the bread to the burger), then the top slice of bread. Then they are ready for the griddle (or skillet).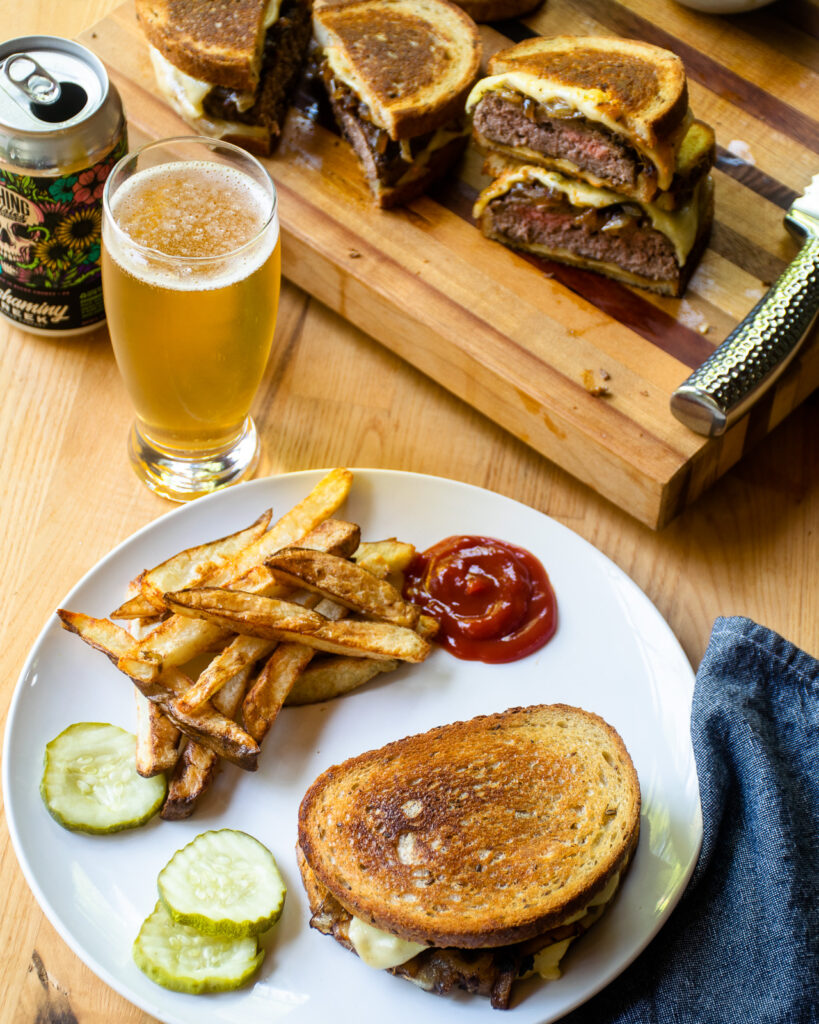 What to Serve with Patty Melts
It's your dinner so you really can serve patty melts with anything you like, but fries would be delicious. Coleslaw would also be a good option. Or, maybe just a few pickles on the side would make you happy. You deserve to be happy.