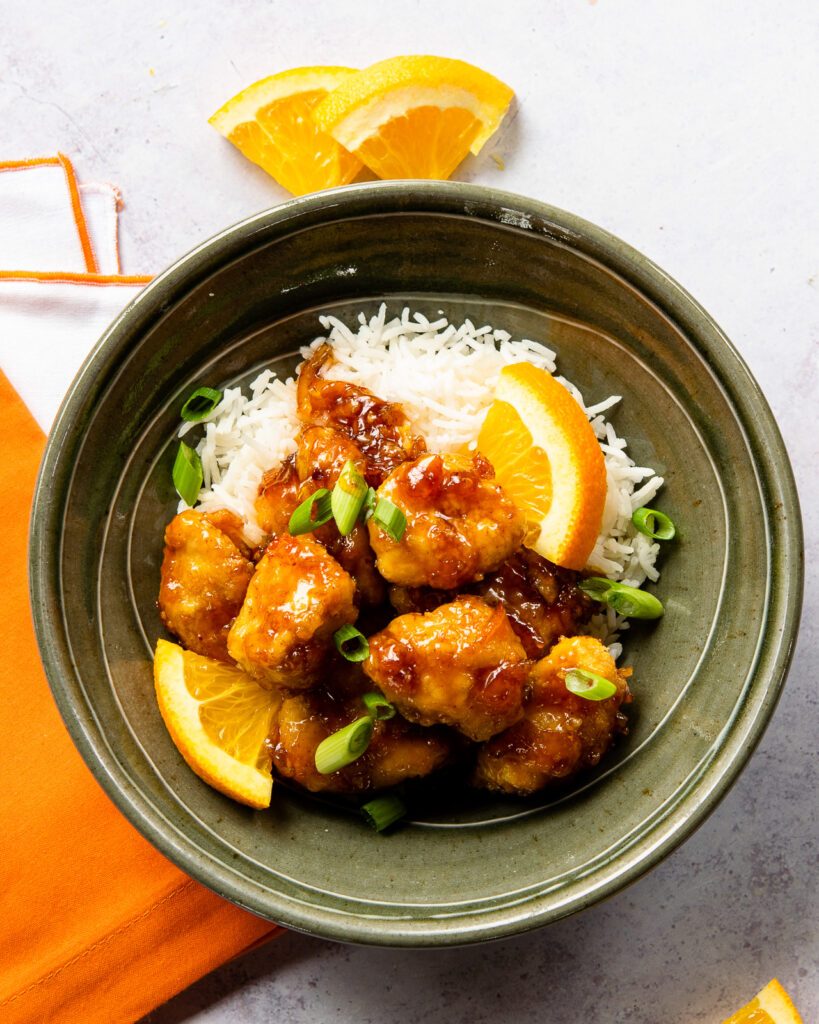 Easy Orange Chicken Recipe
Orange chicken is a staple of Chinese-American cuisine that has been a hit for decades. It's one of those dishes that keeps you coming back for another bite, and while you might think it's a treat when you're ordering in, it's actually really easy to make this dish at home. This sweet, tangy, and savory dish is perfect for those who love Asian flavors and are looking for an easy weeknight dinner option.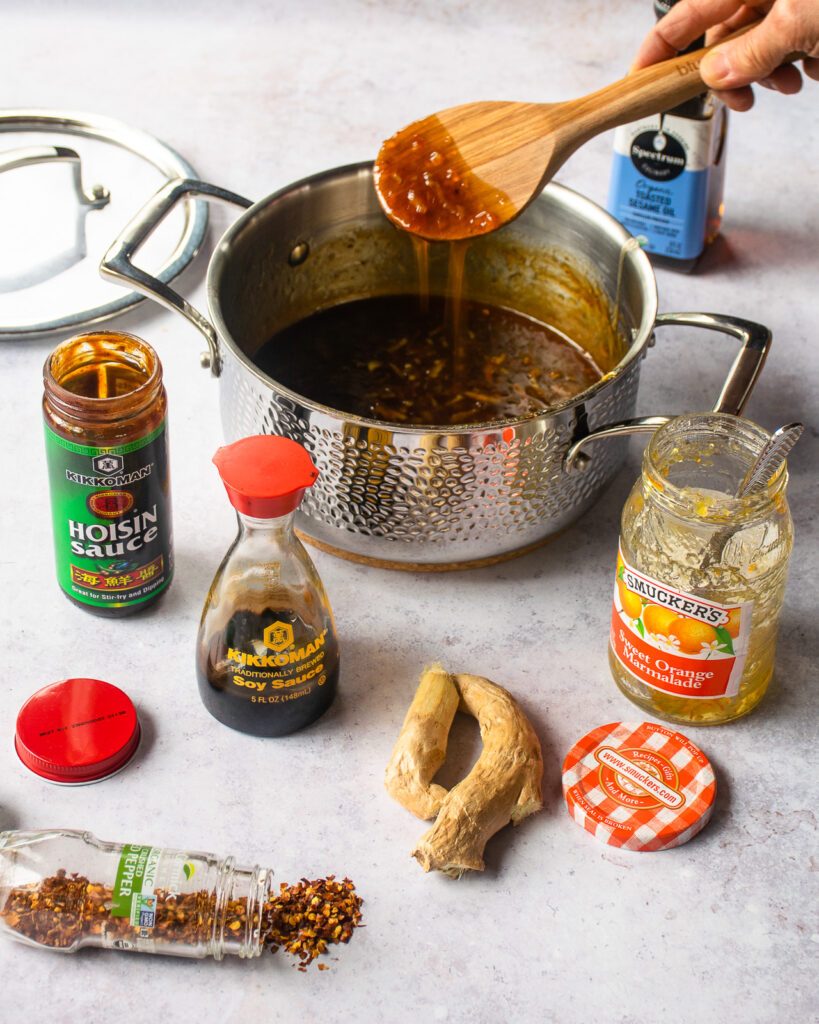 6-Ingredient Sauce
The sauce for this orange chicken is made with just six ingredients, making it quick and simple to prepare, especially since one of those ingredients is a sauce shortcut – orange marmalade. Simply simmer marmalade with soy sauce, hoisin sauce, sesame oil, some grated fresh ginger, and a sprinkling of red pepper flakes and you'll have a delicious sauce that perfectly balances sweet and savory flavors.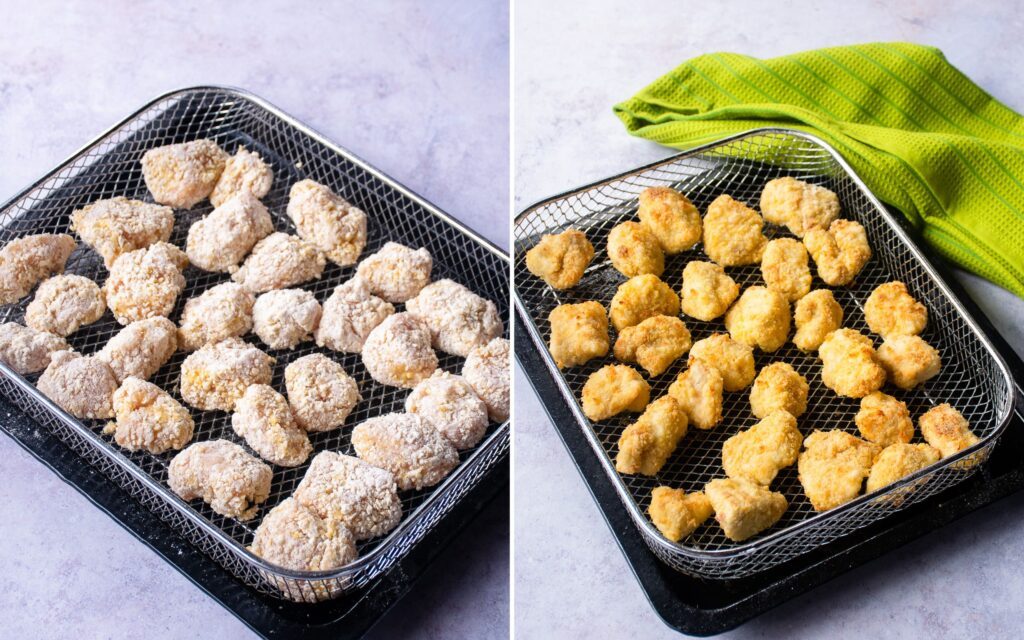 Air Fryer or Oven
While you can make this orange chicken in the oven (see oven directions below), if you have an air fryer, you'll love this recipe even more. The air fryer gives the chicken a crispy texture, similar to that of traditional deep-frying, but with less oil and fewer calories. Simply toss the chicken pieces in a mixture of panko breadcrumbs and flour, place them in the air fryer, spritz well with oil and cook for about 10 to 12 minutes. The result is delicious, juicy chicken with a crispy exterior that's perfect for soaking up the orange sauce.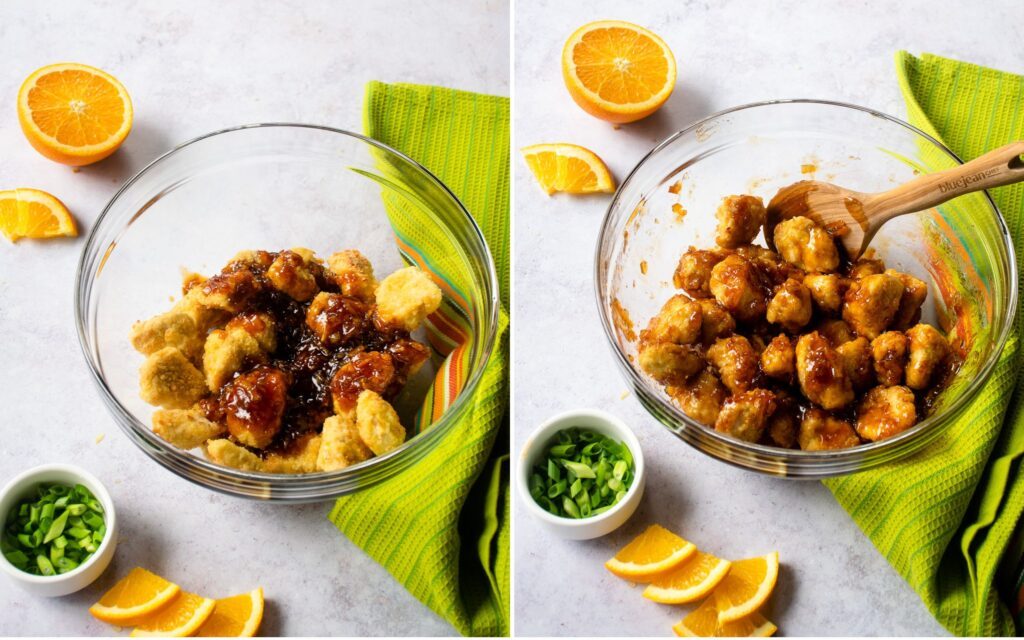 How to Serve
This orange chicken is perfect served over a bed of steamed rice, with a side of stir-fried vegetables. It also makes a great addition to a Chinese-style feast, along with dishes like fried rice and egg rolls. You can even add a sprinkle of green onions or sesame seeds on top for a pop of color and extra flavor. No matter how you serve it, this orange chicken is sure to be a hit!