Homemade Egg Rolls
Everyone loves an egg roll in a Chinese restaurant, so why not make them at home? Don't say because they are too hard to make, because these Shrimp Egg Rolls are easy and actually a lot of fun to put together. Don't say because they are too guilty a pleasure to have at home, because this version is air-fried making them a whole lot less guilty!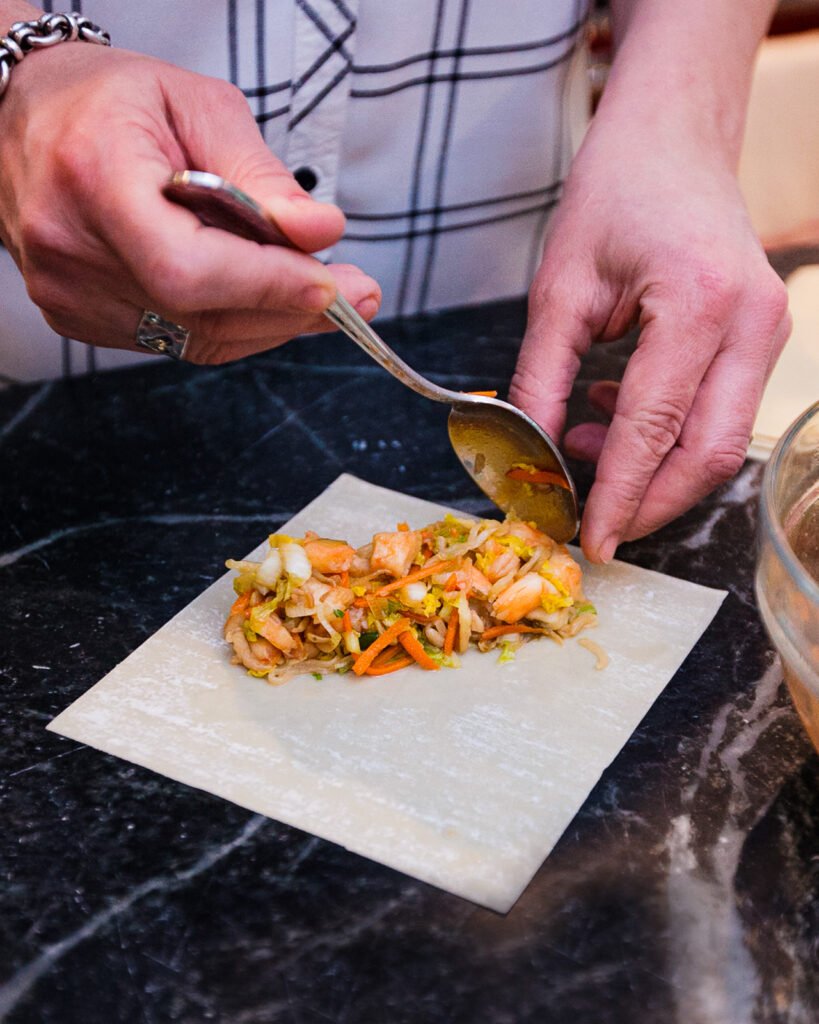 How to Roll an Egg Roll
Once you have made the filling and have the egg roll wrappers on hand (look for them in the refrigerated section of the deli department of your grocery store, or if your store has a refrigerated ethnic section, check there too), it's just a matter of starting with the egg roll wrapper in the right position. That right position is diamond-shaped – put one of the corners of the egg roll wrapper facing you so that the wrapper looks like a diamond. Then, place a little row of filling across the egg roll, making sure to leave at least one inch on either side.