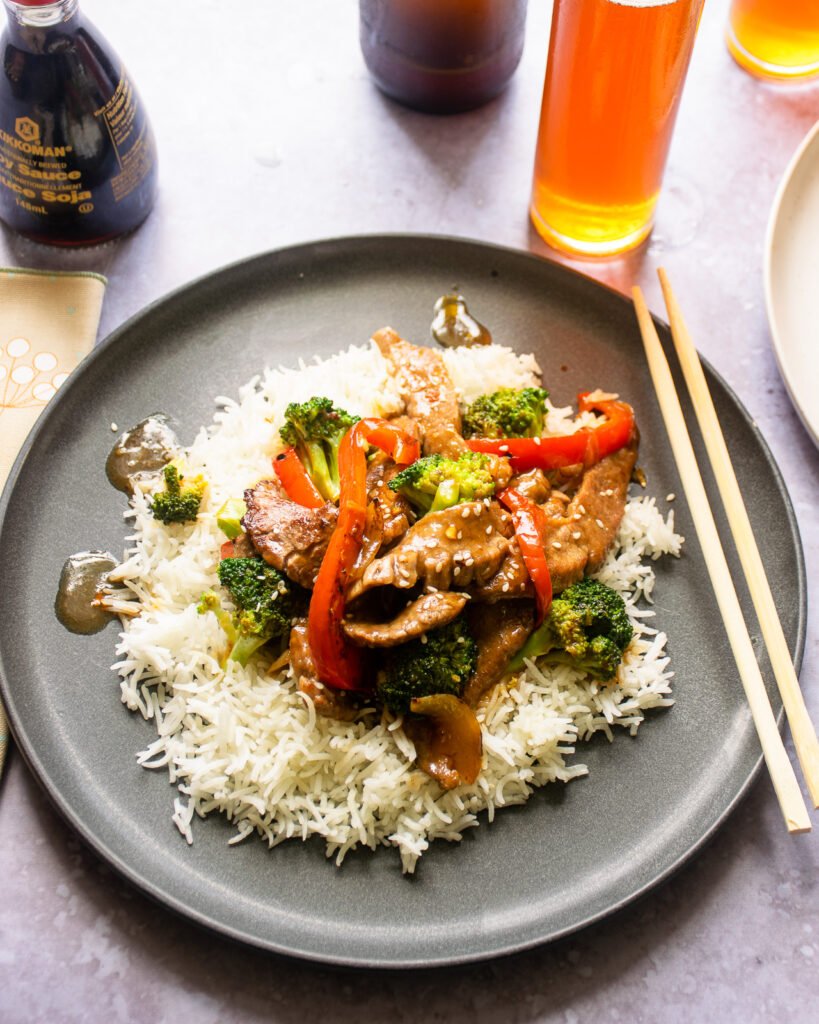 Easy Beef and Broccoli
Sure, it's easy to pick up the phone and place an order for some Chinese Beef and Broccoli, but it's almost just as easy to make it yourself, and you'll be eating dinner sooner! This meal can truly come together from start to finish in about 20 minutes. It will take longer to make the rice to go alongside, so start on that first.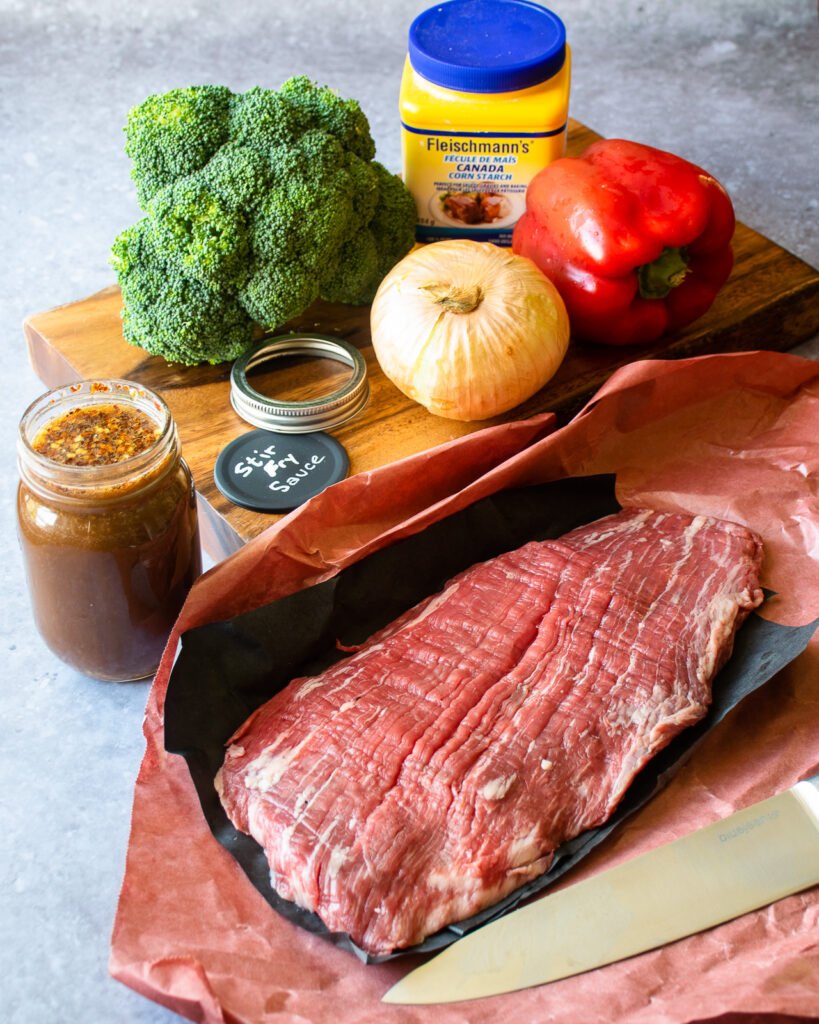 Stir Fry Sauce
If you want to make this recipe even faster, be sure to have some stir fry sauce already on hand. You can purchase bottled stir fry sauce, but homemade stir fry sauce is also easy to make – you just put all the ingredients into a jar and shake it up. You can store stir fry sauce in your refrigerator for up to a week. Make a double batch of stir fry sauce for this recipe, which will leave a little leftover for a quick stir-fried vegetable side dish on another night.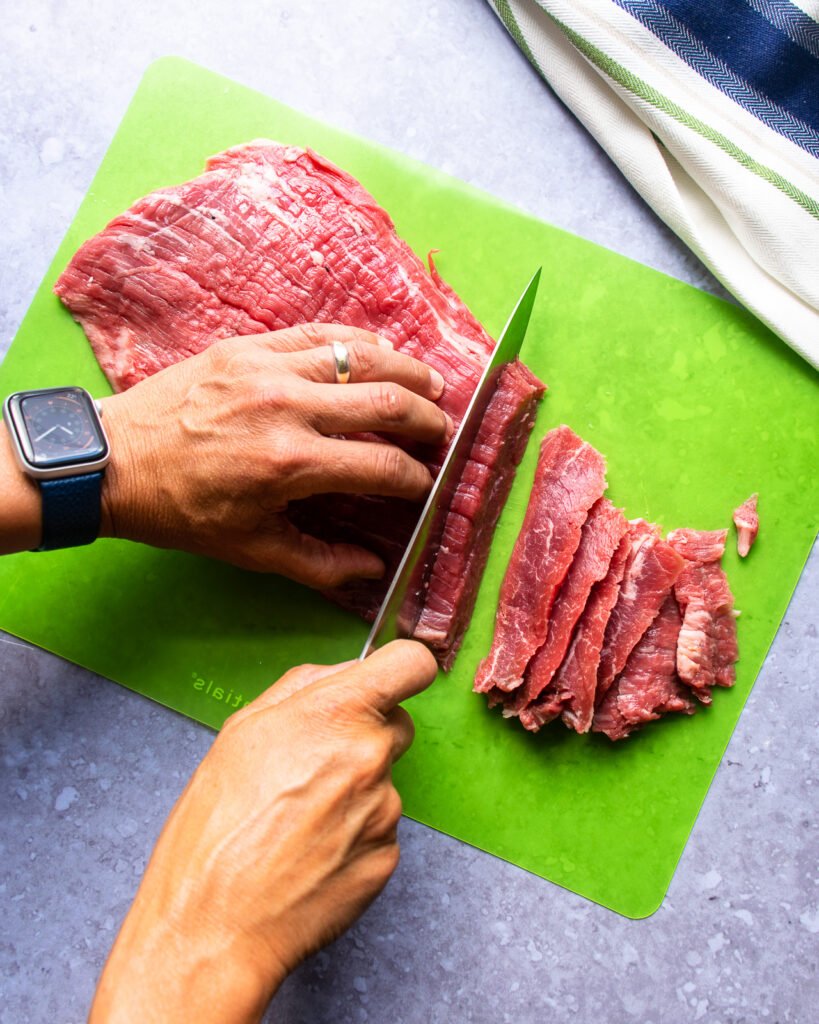 What Beef to Use for Stir Fry
You can use almost any tender cut of beef for stir fry – sirloin, tri-tip, ribeye, tenderloin, but you don't need expensive beef for a stir fry. Flank steak and skirt steak tend to be less expensive, but are full of flavor. The only challenge is they can be tough, but there's a secret tenderizing step to this recipe that will give you tender strips of beef no matter what cut you use. Chilled steak is easier to slice than room temperature steak, so cut the beef as soon as you bring it out of the refrigerator, or pop it into the freezer for 10 minutes before slicing.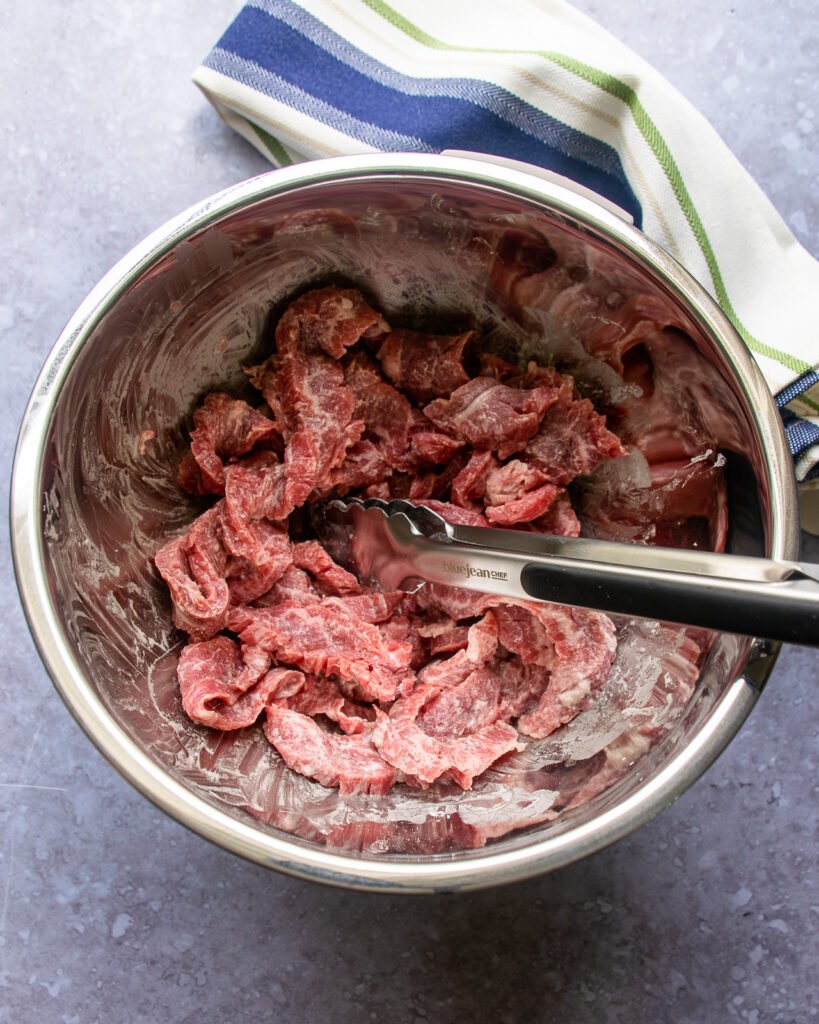 Secret to Tender Stir Fried Beef: Velveting
The secret technique that tenderizes the beef in this beef and broccoli stir fry is called velveting, and it's a common technique in Chinese cuisine. The pieces of meat are tossed in cornstarch for just a short period of time. Coating the beef in cornstarch and then placing it into hot oil is a game changer when it comes to tender meat in a stir fry. Don't skip this step! Do this once and you'll become a believer. Good news is that you can apply the same technique to chicken and pork too.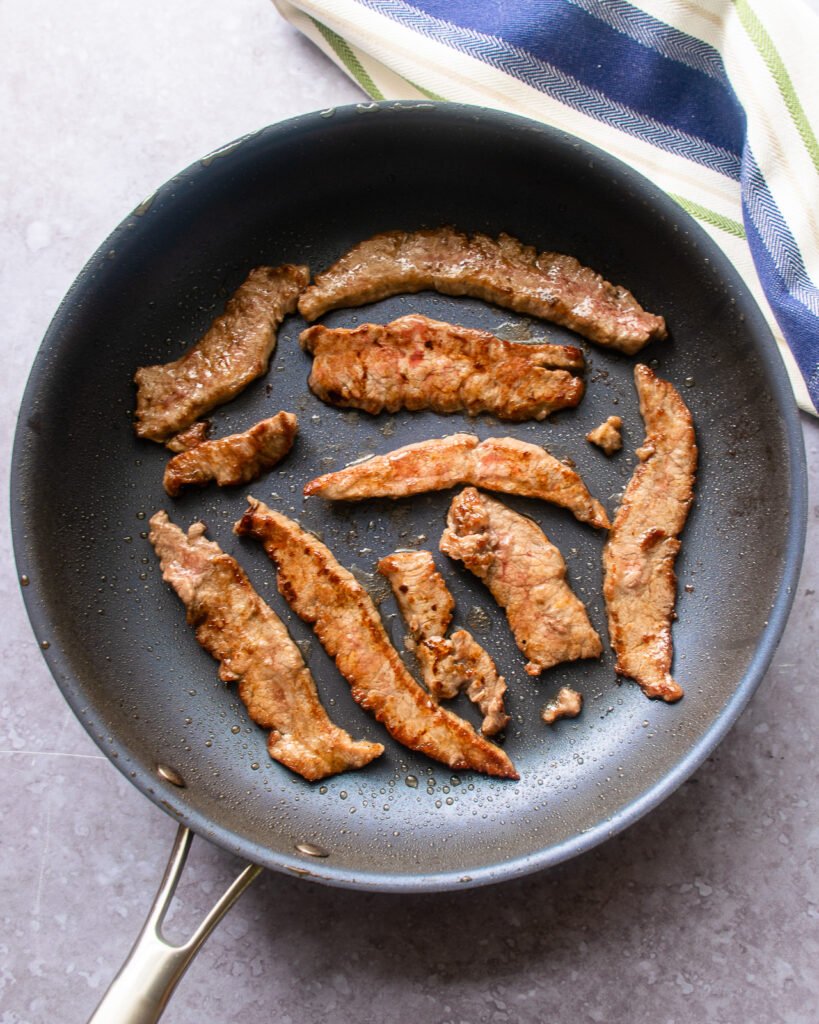 How to Stir Fry
With all your ingredients prepped – your beef, your vegetables and your stir fry sauce – the most important part of stir-frying is to not overcrowd your pan. Cook in batches at a high temperature and then toss everything back together at the end.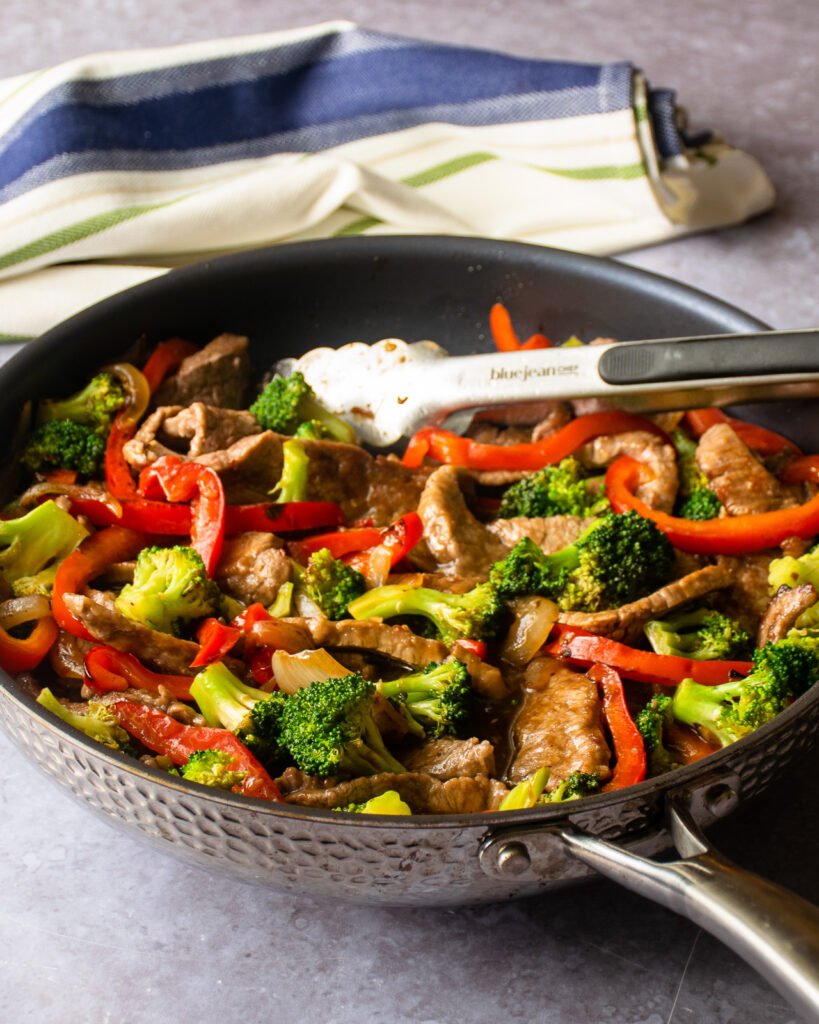 How to Serve Beef and Broccoli
I like to serve beef and broccoli over rice, but you could just as easily serve it over noodles or just eat it as is out of a bowl. Any leftovers can be stored in the refrigerator and then warmed up in a skillet or sauté pan until steaming and hot again. The broccoli will lose some of its color, but it will taste delicious all the same. Sprinkle a few sesame seeds on top and enjoy!