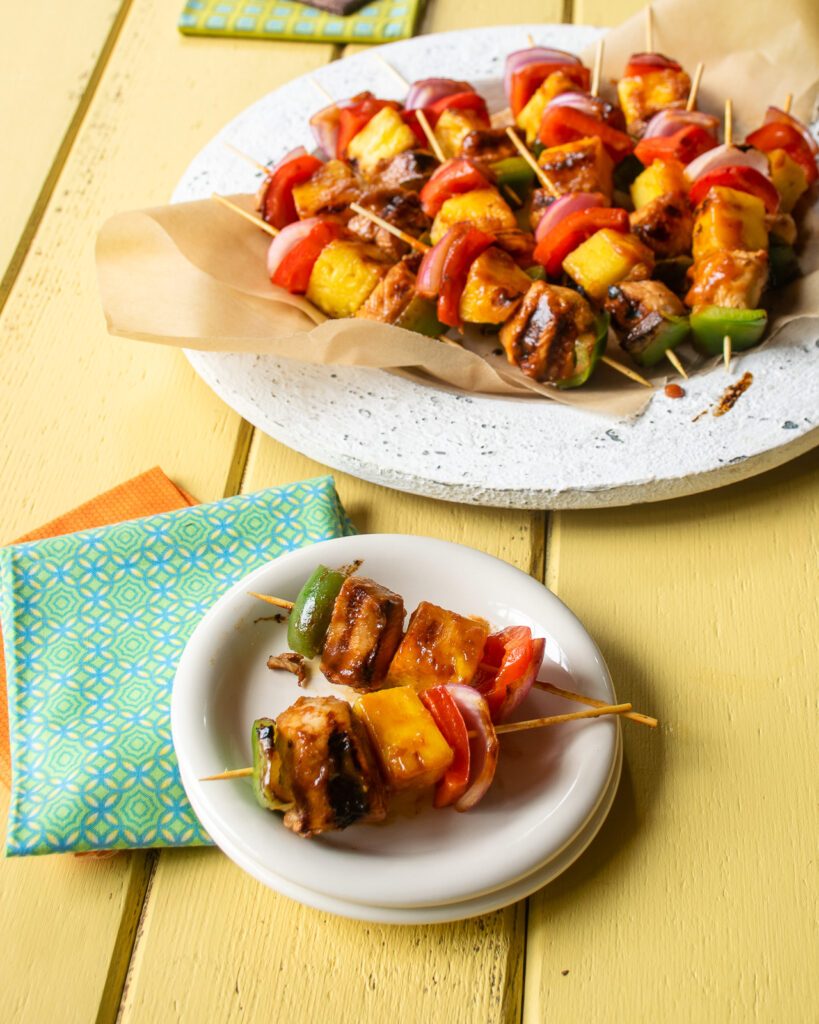 Great Grilled Summer Appetizer
Let's face it, food on a stick is fun! When you're eating outside, especially at a party, it's not only fun but frankly super handy to eat food off a stick. These Hawaiian Chicken and Pineapple Skewers are not only fun to eat, however. They are delicious too. The pineapple glaze gives the chicken and vegetables a sweet taste and the warm pineapple just bursts with flavor. On top of it all, they are colorful and pretty.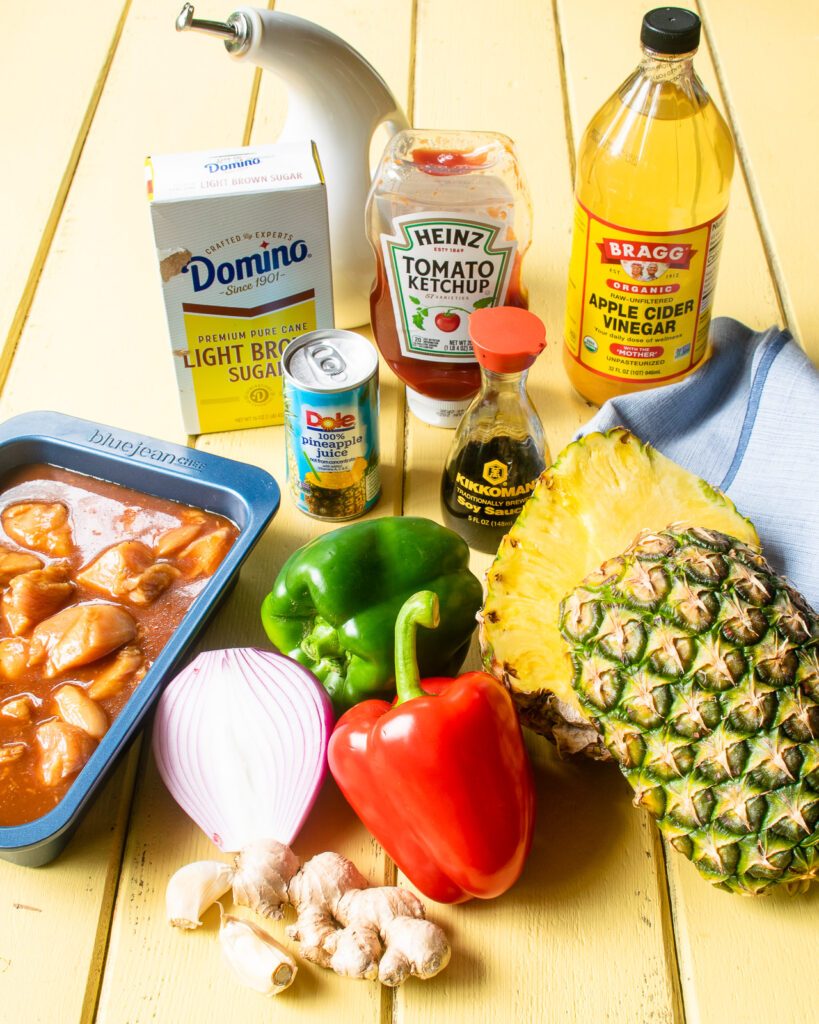 Pineapple Marinade
Pineapple juice is a great marinade ingredient. It is sweet and full of flavor, but it is also acidic which helps to break down and tenderize whatever it is you are marinating – in this case, chicken. Add to the pineapple juice some sodium in the form of soy sauce, and then enhance its natural qualities – more sweet in the form of brown sugar, and more acid in the form of cider vinegar. A little ketchup, garlic and fresh ginger add more flavor. This is marinade you could use for whole chicken breasts or pork chops on the grill too.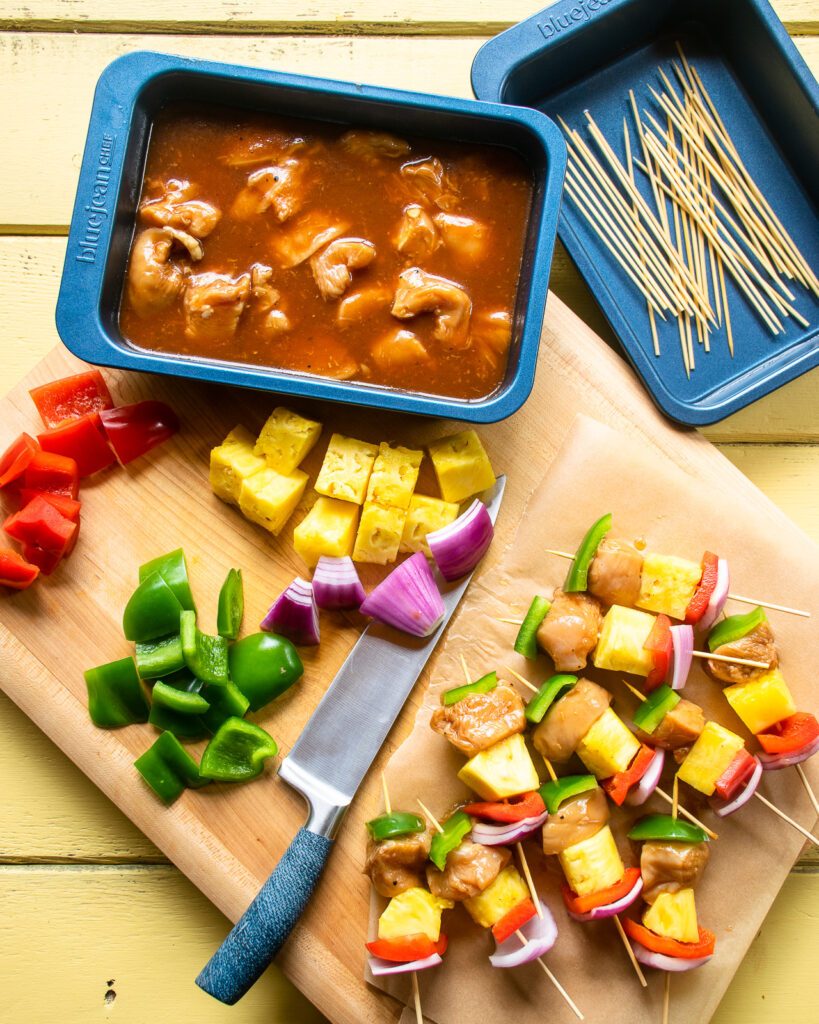 Building the Skewers
My most important tip for building the skewers is to make sure you cut the chicken and the vegetables into large enough cubes. All foods shrink when they are cooked, so plan to make the cubes bigger than you think. It's also easier to skewer larger pieces than smaller. Finally, try to make all the cubes a similar size. That will allow all the pieces on the skewer to come in contact with the grill grates and cook more evenly as a result.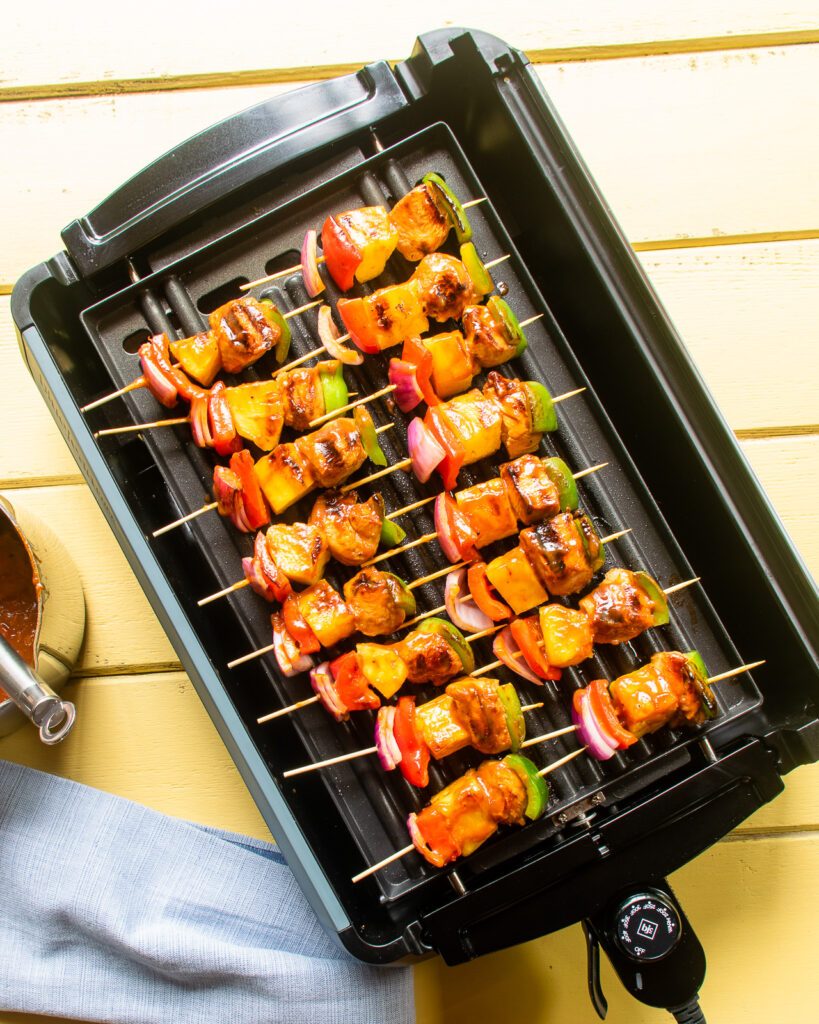 How Long to Grill
How long to grill these skewers depends on a few things. First of all, are you using an outdoor grill or an indoor grill? The outdoor grill will cook the skewers faster than an indoor grill because it is generally hotter and with the lid closed, acts like an oven as well. Pay attention if you are using an outdoor grill to make sure the sweet marinade and glaze doesn't get too dark. On an indoor electric grill, you can set the temperature to 350˚F and remain a little more in control of the grilling process. It will just take a few minutes longer. The other factor that will effect cooking time is how big or small you cut your chicken and vegetables. The chicken is the most important ingredient. Give a piece of chicken a squeeze with your fingers to check for doneness – it should feel firm and not soft – and then continue to cook until the vegetables are to your liking.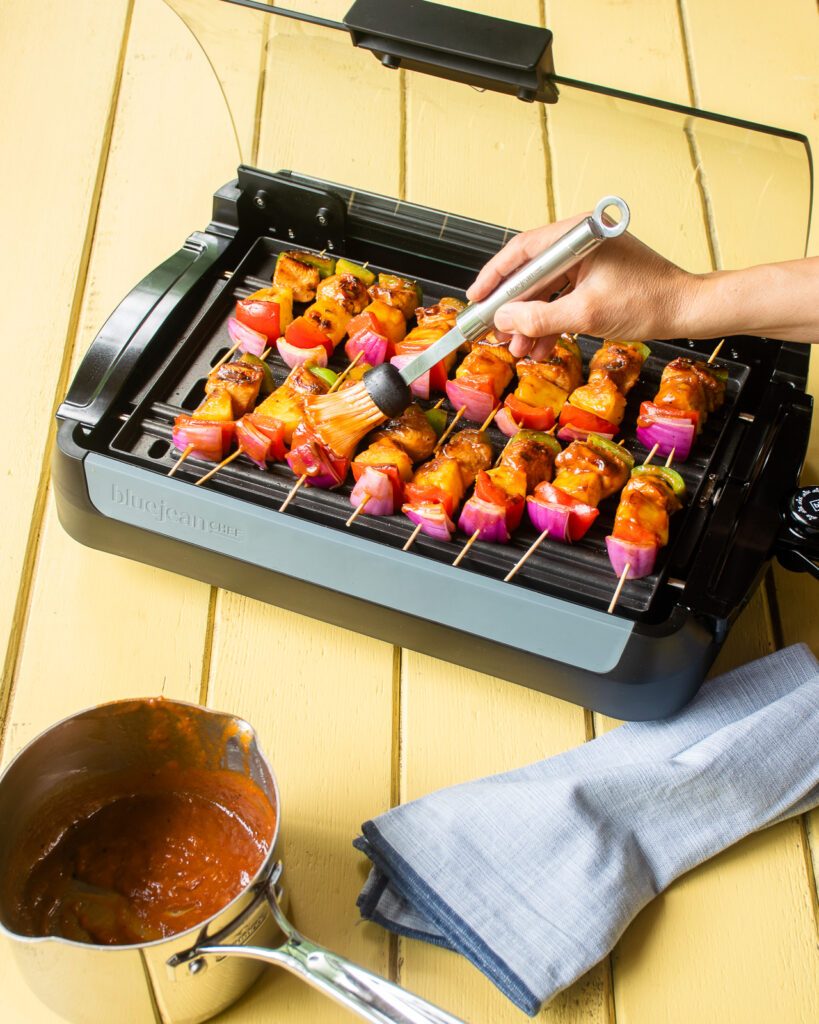 Basting Builds Flavor
The marinade for the chicken turns into a nice glaze after a few minutes of simmering on the stovetop. Baste the skewers occasionally to enhance the flavor and color. If you're cooking on an outdoor grill, baste at the end of cooking. If you are using an indoor grill, feel free to baste more regularly.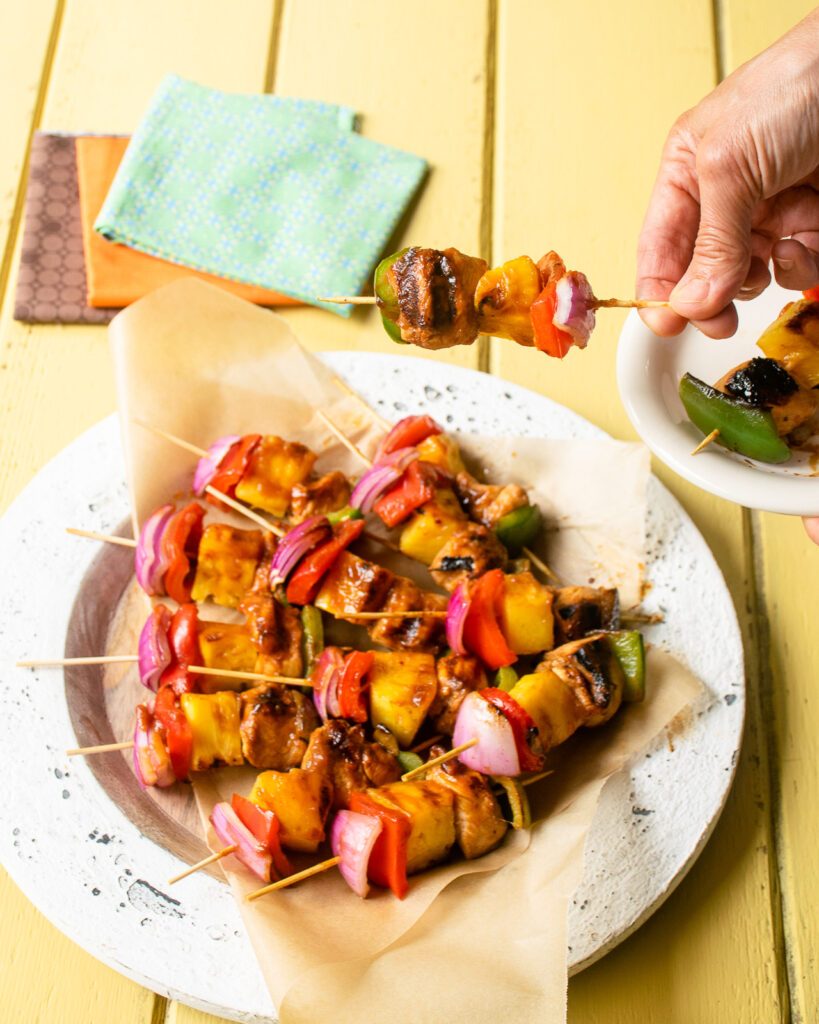 How to Serve
Honestly, the only thing you need to serve these Hawaiian Chicken and Pineapple Skewers is a whole load of napkins and some cold refreshments. An icy margarita sounds nice. If you are making a dinner out of the skewers, serve with some white rice and a summer salad like this Avocado Tomato Salad or this Tomato Cucumber Salad.