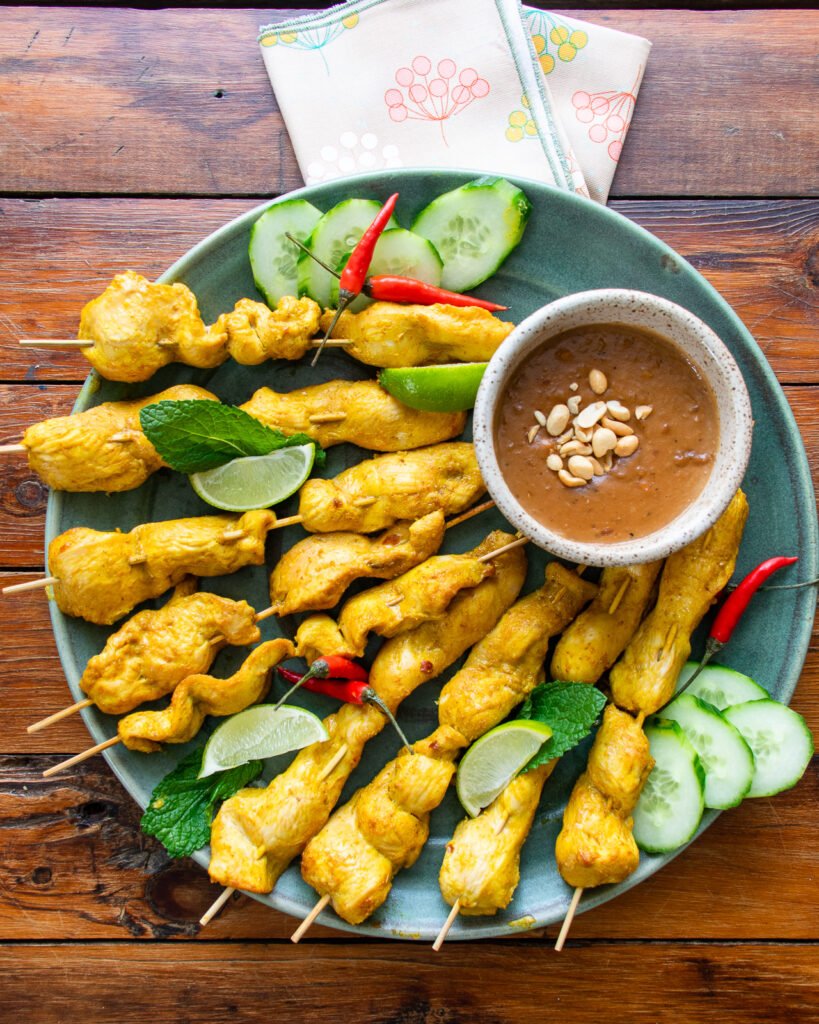 What are Chicken Satay Skewers?
Chicken satay is a southeast Asian preparation of chicken where the meat is seasoned, skewered and then traditionally grilled. It is always served with a sauce to dip into and both are delicious! Although satay is traditionally grilled, there are other ways to cook the skewered chicken and this recipe gives you lots of options.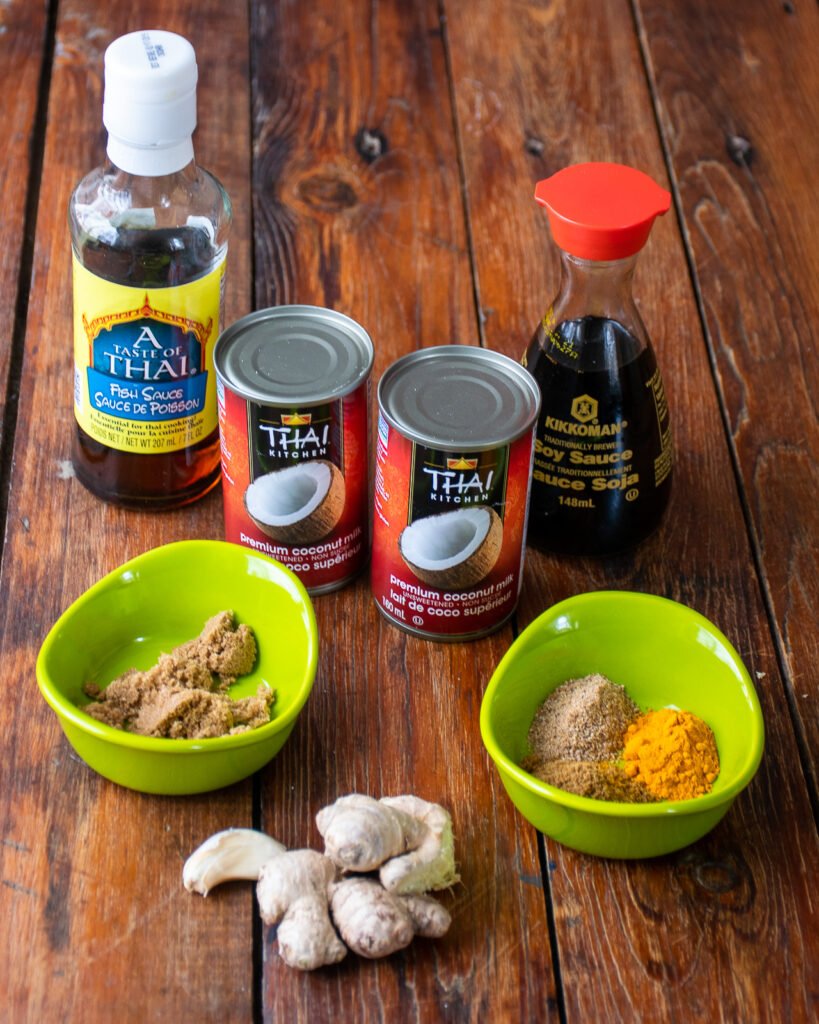 Satay Marinade
There are as many different marinades for satay as there are cooks making the dish, but this particular marinade really helps to not only season the meat but tenderize it as well. Coconut milk is key here. Not only does it add moisture to the chicken, it also helps all the other flavors adhere to the meat. Those other flavors are garlic, ginger, turmeric, cumin and coriander. The brown sugar sweetens the deal and the fish and soy sauces add the salt.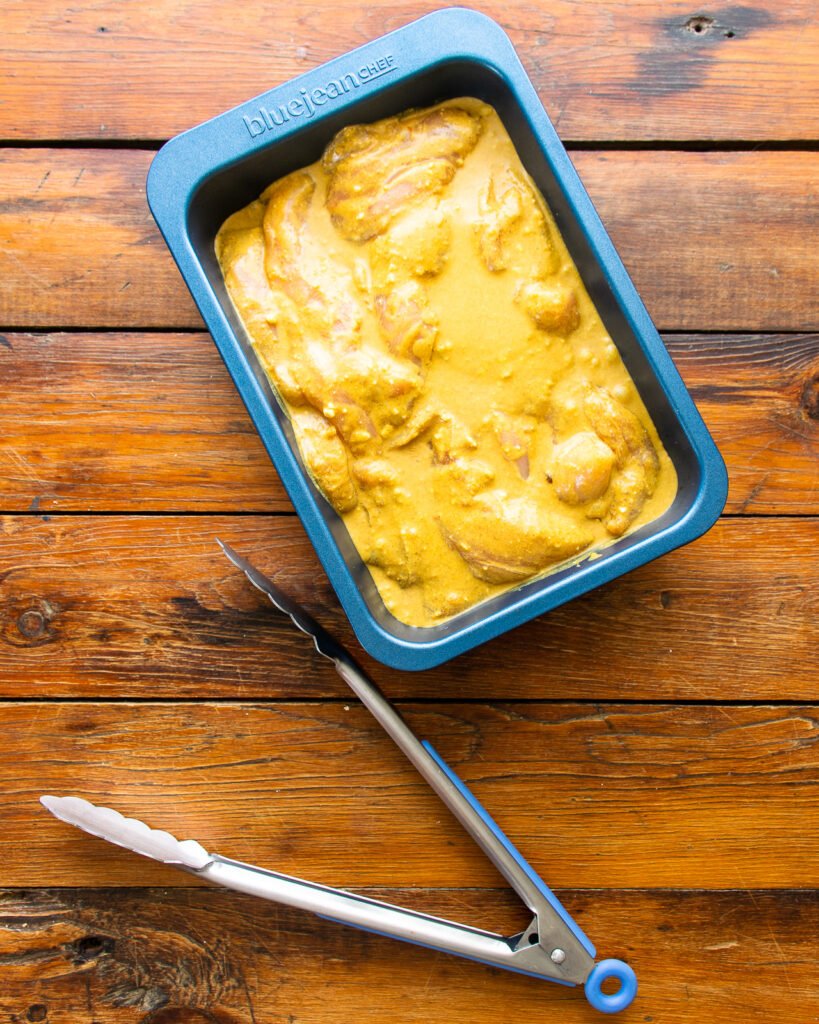 How Long to Marinate?
You can marinate the chicken for up to 8 hours, but I've found that 2 hours is plenty. In that amount of time, marinating in the refrigerator, the strips of chicken take on all the flavor you need and are so very very tender when cooked.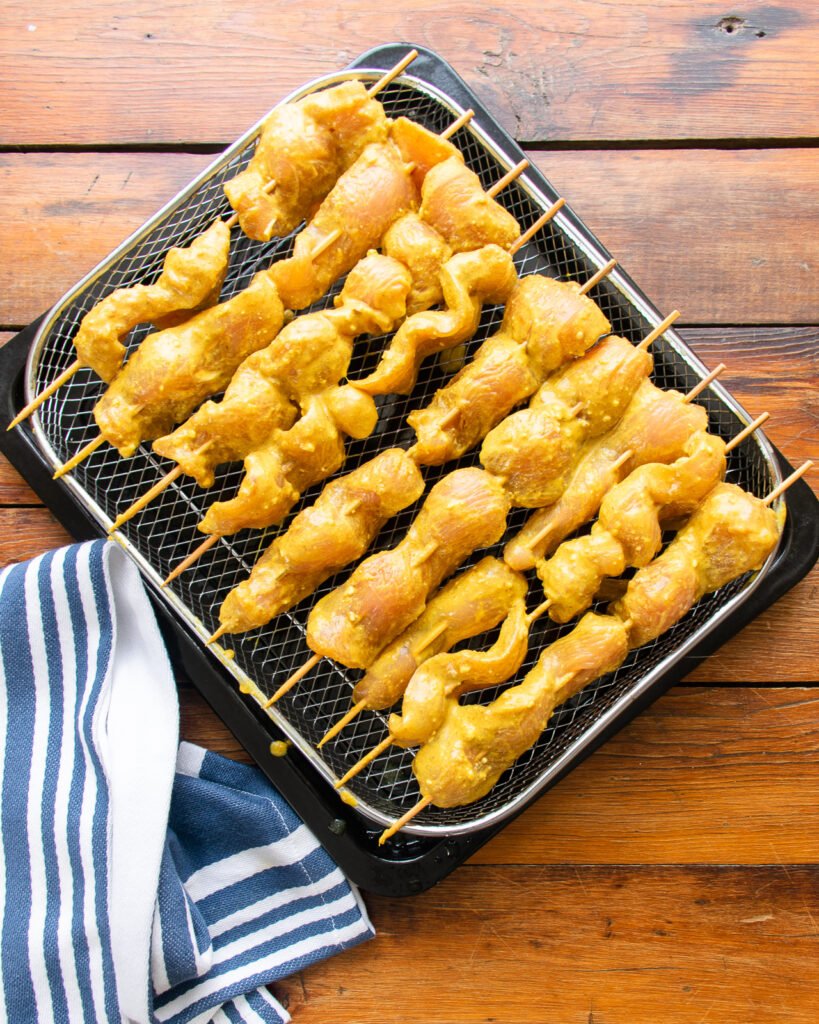 How to Cook Chicken Satay Skewers?
It's true. Satay is traditionally grilled, but we can't always grill (some of us don't have grills or sometimes there are a few feet of snow between the kitchen and the grill). Good news is that you can use other appliances to do the job. Broiling is just grilling upside down after all, and air-frying really can replicate a grilled effect well. Check out the recipe below to see cooking instructions for your stovetop, oven, grill or even your air fryer!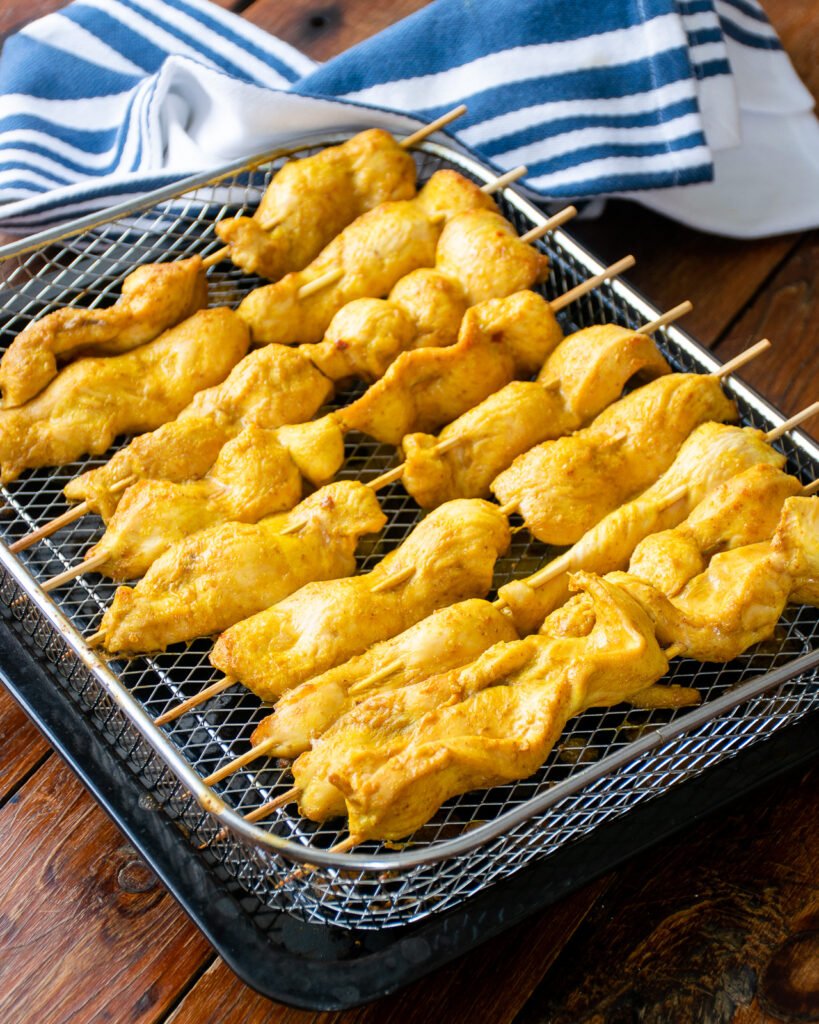 How Long to Cook Chicken Satay
How long you cook the chicken depends on two things – how thickly you've sliced your chicken breast and how hot your chosen cooking method is. I like the chicken strips to be at least ½-inch thick so you can notice how tender they are. If you're cooking on an outdoor grill, just a few minutes per side is ample. In your air fryer at 400ºF, I cook them for 10 minutes or so just to get a little brown on the edges. Use the recipe times as a guide and then give or take a minute or two based on how thick or thin your chicken strips are.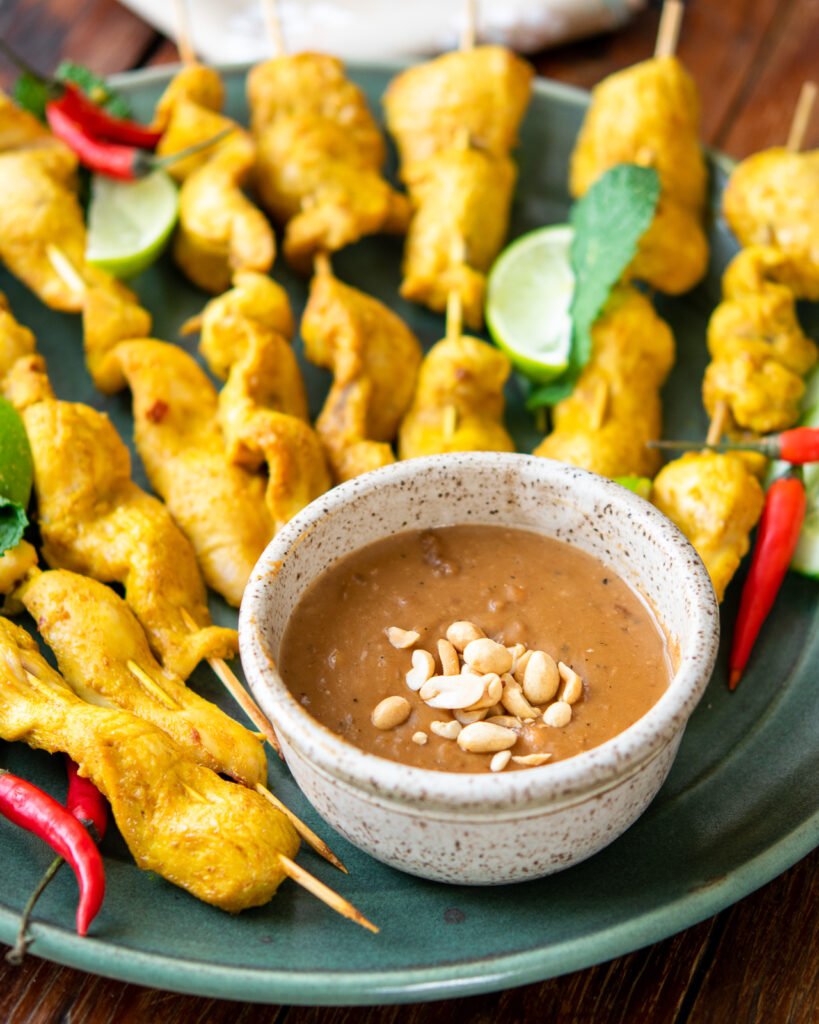 Dipping Sauce for Chicken Satay Skewers
My favorite dip for chicken satay (and possibly my reason for making satay at all) is peanut sauce. It's easy to make and is oh so tasty. You can customize your sauce by thinning it with water to the consistency that you like, or adding a little hoisin sauce to give it a sweeter flavor. Both are delicious.