Why Brine Pork Chops?
Before preparing your Grilled Brined Pork Chops, lets talk about why it's a good idea to bring them first. Brining is a perfect way to infuse seasoning and flavor into pork while also ensuring that the meat remains moist. It works similarly to a marinade and uses the rule of osmosis to allow flavors to penetrate the meat, rather than just seasoning the outside surface. Basically you allow the meat to sit in a very salty solution for a period of time – allowing it to marinate.
The dictionary definition of osmosis is "the movement of water or other solvent through a plasma membrane from a region of low solute concentration to a region of high solute concentration." This means that if the water outside the meat is higher in sodium than the water in the meat, moisture will be drawn out of the meat in order to dilute the exterior solution. Then, at some point the water in the meat will be higher in sodium than the solution the meat is sitting in and the reverse will happen. Water will start to be drawn into the meat, along with all the flavors that you've put into your brine. (If you're not a science-lover, or just don't care why brining works, ignore that paragraph except for the first sentence!)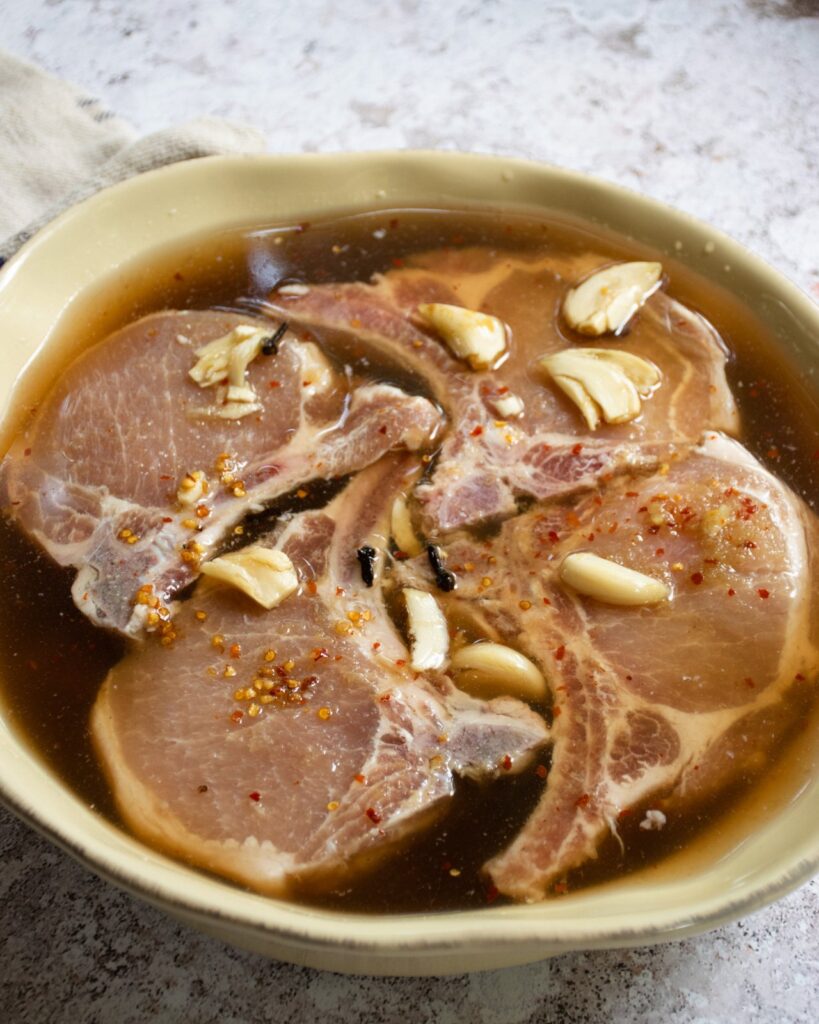 How Long to Brine Pork Chops
The pork chops should sit in the brine for 1 to 6 hours in the refrigerator. You do not need to soak them overnight in the brine, six hours is enough time to help break down some of the muscle tissue and draw moisture into the meat.  Longer than six hours could result in the pork chops being too salty.