Brining is a perfect way to infuse seasoning and flavor into pork and poultry while also ensuring that the meat remains moist. It works similarly to a marinade and uses the rule of osmosis to allow flavors to penetrate the meat, rather than just seasoning the outside surface. You basically make a very salty solution and allow the meat to sit in that solution for a period of time – allow it to marinate. The dictionary definition of osmosis is "the movement of water or other solvent through a plasma membrane from a region of low solute concentration to a region of high solute concentration." This means that if the water outside the meat is higher in sodium than the water in the meat, moisture will be drawn out of the meat in order to dilute the exterior solution. Then,    at some point the water in the meat will be higher in sodium than the solution the meat is sitting in and the reverse will happen – water will start to be drawn into the meat, along with al the flavors that you've put into your brine. (If you're not a science-lover, or just don't care why brining works, ignore that paragraph except for the first sentence!)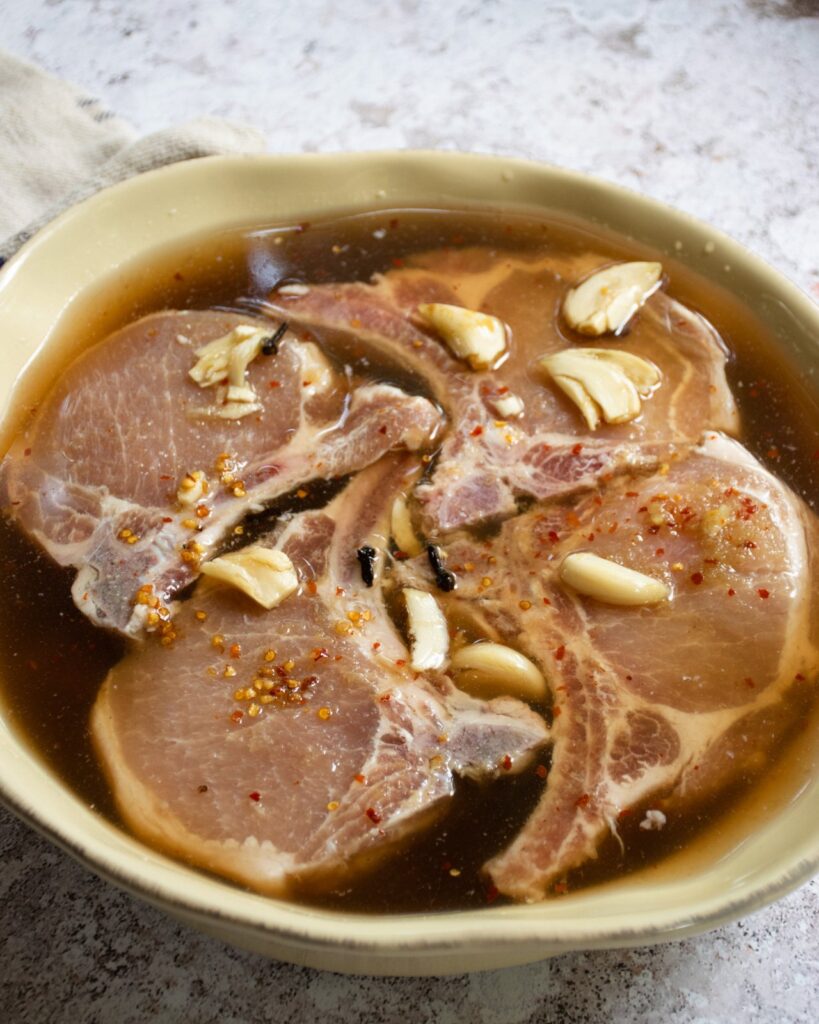 The important thing to remember when you do brine meats, is that you rinse the brine off after it has marinated, dry it well and do NOT season the meat again with salt. In this recipe, we rub a spice blend on the pork instead.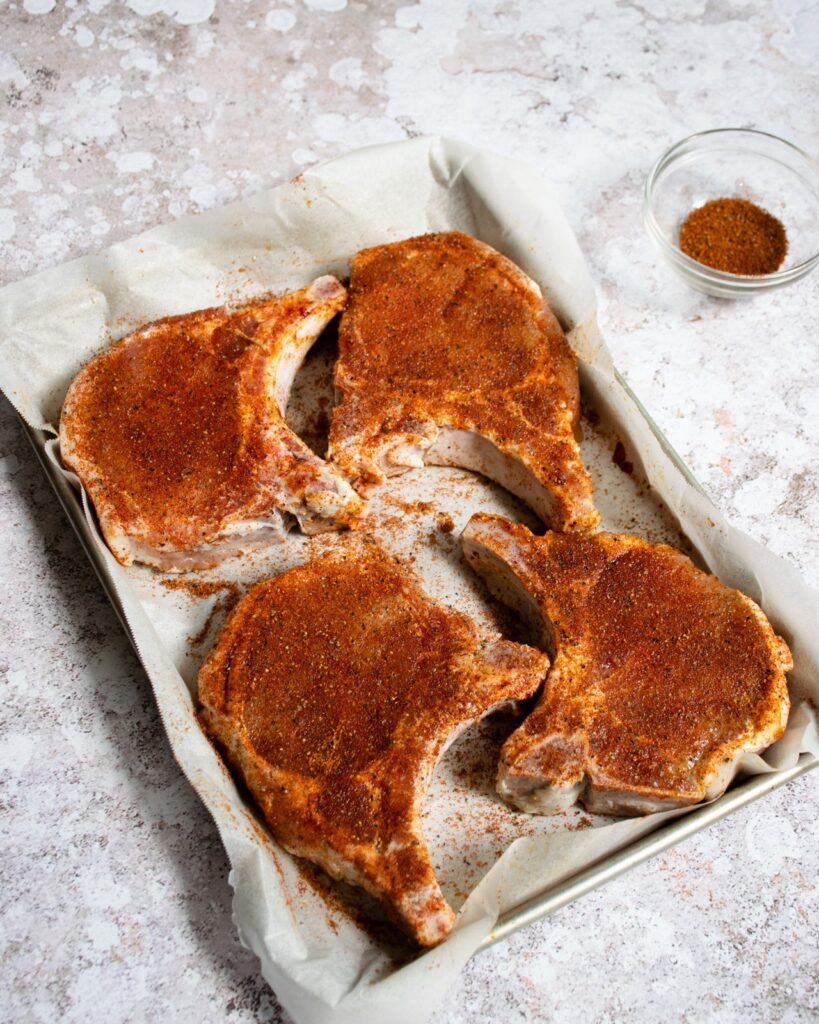 The pork chops can sit out for about an hour or so to come to room temperature before you grill. This will allow the chops to cook faster on the grill and it gives you the necessary time to get the grill ready, especially if you are cooking on a charcoal grill like I do.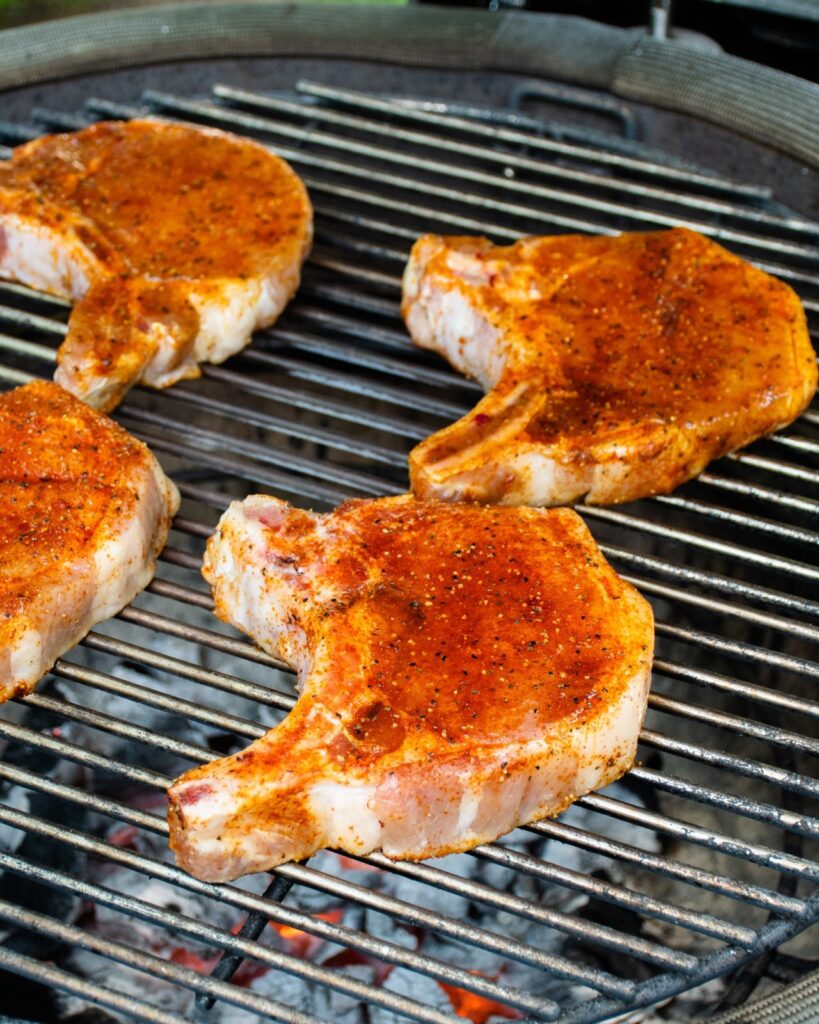 How long you need to cook the chops depends entirely on how thick they are. Chops that are roughly 1-inch thick with the bone still in will take about 5 minutes per side, give or take a minute. You can mark your chops with cross-hatch marks on the grill if you choose to, but it's not necessary. A single set of grill marks is just fine.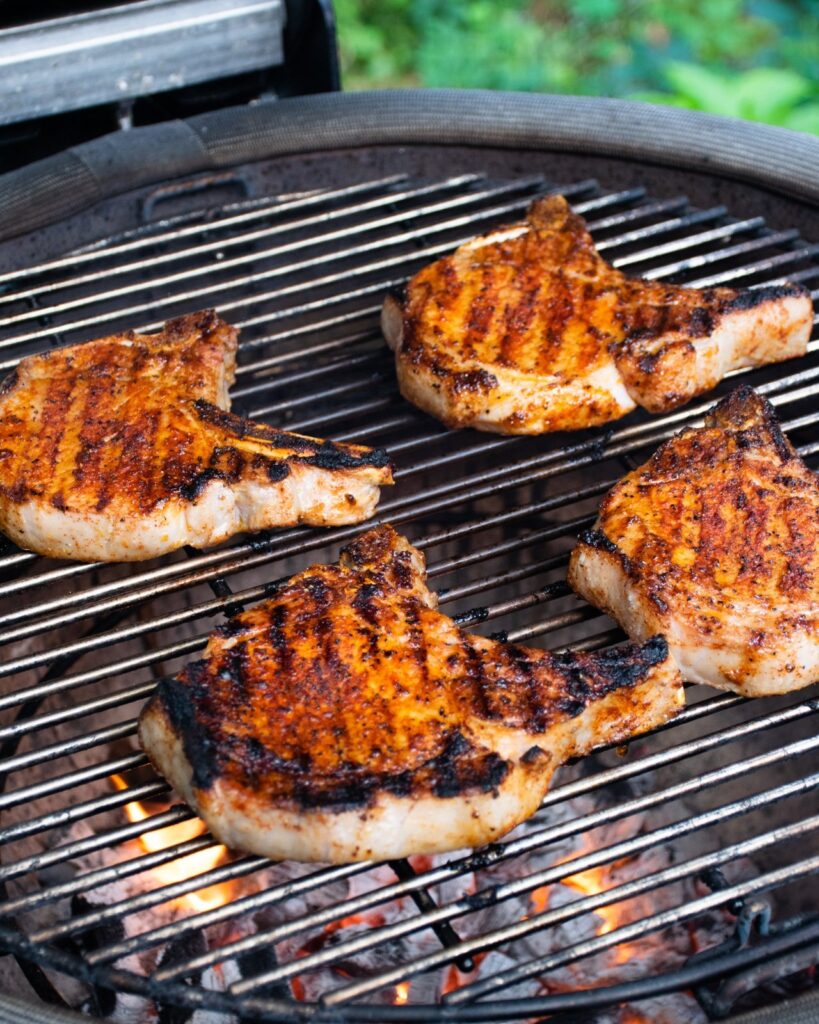 You'll know the chops are cooked through because they should feel firm to the touch with just a little give when you press on them with your finger. You can also check the internal temperature of the chops with an instant read thermometer – the temperature should be 150ºF. The next step is critical – the pork chops must rest. Remove them to a plate and cover them loosely with foil while you grill the pineapple.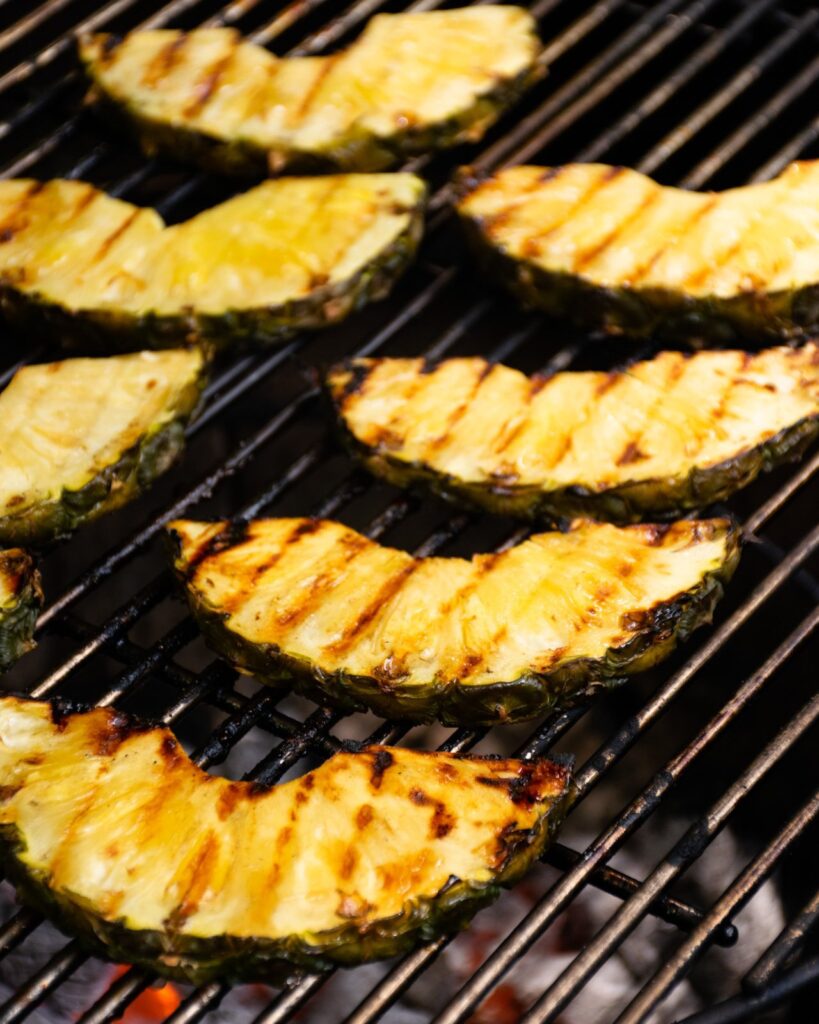 The pineapple should only take about 5 minutes, which is perfect for the chops to rest. All you have left to do is serve everything to your guests.