Throw the word "cake" into a recipe and you've got everyone's attention, right? 
These spicy corn cakes are not that kind of cake. Not the cake that is light and airy and sweet from sugar, loaded with icing and all things that you realize you shouldn't eat after you've finished eating them. No, these corn cakes are a savory pancake that uses cornmeal and fresh corn kernels, along with a little zing from cayenne and Jalapeño peppers, and make the perfect vehicle for a tangy black bean salsa. They do have an element of sweetness to them, not only because they are small and cute, but because corn is naturally sweet. Make these in the summer when corn is at its best and you'll enjoy the contrast of sweet heat as the spice and sugar come together to make your taste buds super happy.
Start by making the salsa – an easy throw together with some fresh lime juice. You could go all out and cook dried black beans from scratch if you like, but canned (drained and rinsed) are just fine. If you don't like cilantro, just opt for parsley instead.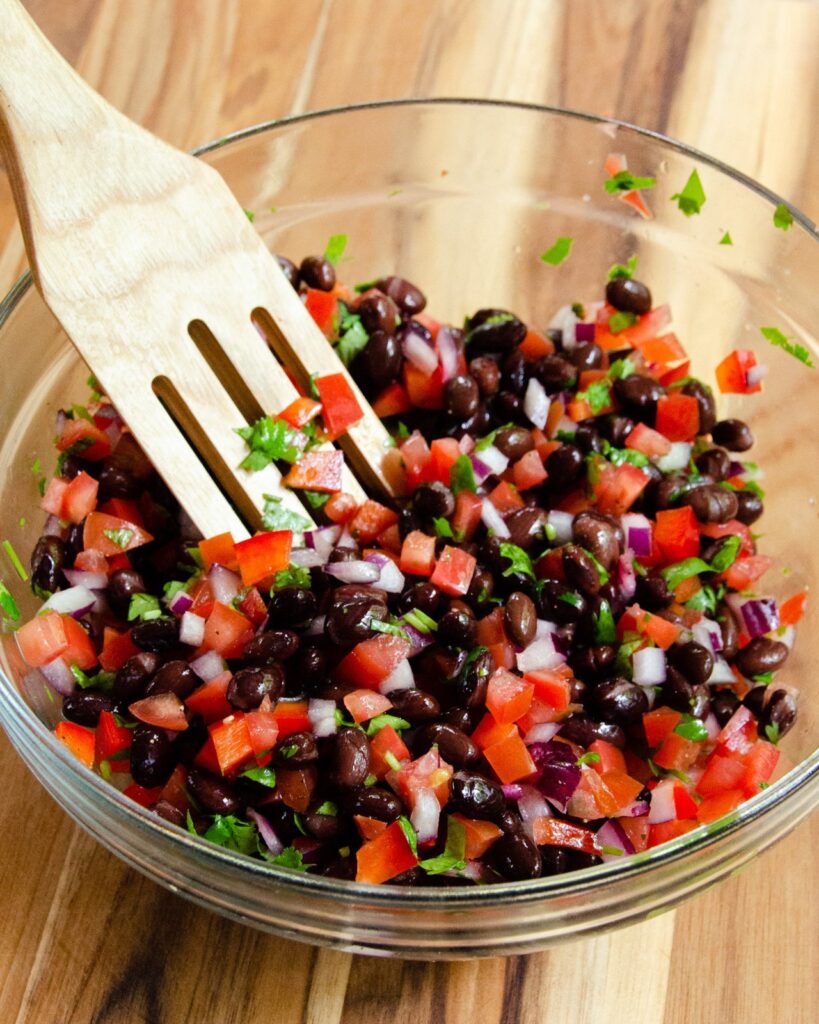 The corn cake batter is simple too. The hardest part is cutting the kernels of corn off the cob. You can use a chef's knife for this – slice down the cob as it stands in a bowl or if you want more stability, slice the kernels off onto a tea towel so they don't bounce all over your kitchen. Or, if you have a mandolin slicer, slide each side of the cob down the blade and make it super easy on yourself.