Quick and Easy BBQ Sauce
I have good news and good news for you! The first good news is that this recipe for Balsamic BBQ Salmon is so quick that you need to make the BBQ sauce before you even start cooking the salmon. The second good news is that the BBQ sauce for this recipe is made in just a few minutes and only has five ingredients!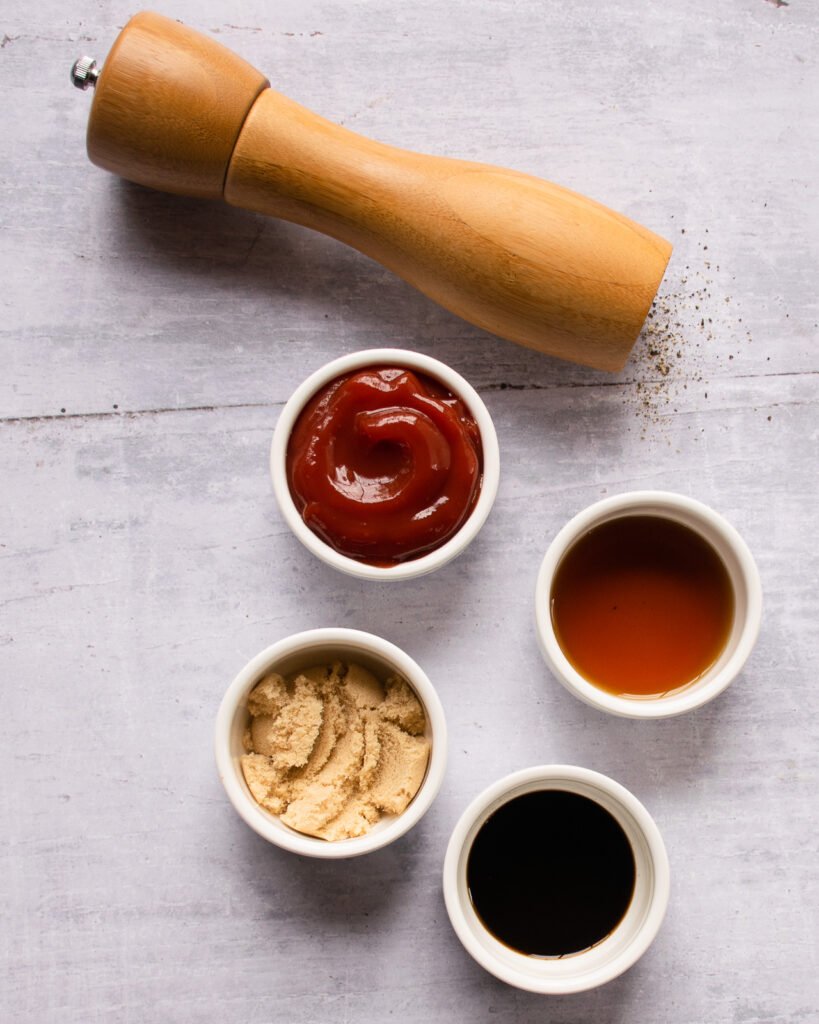 BBQ Glaze for Salmon
The BBQ sauce that you make for this recipe serves as a glaze for the fish and it bursts with flavor. The salmon gets a head start cooking in the air fryer for 5 minutes and then you add the glaze. Just another 5 minutes under the hot air of the air fryer is enough time to glaze the salmon and give it not only a bang of BBQ flavor, but some great color too.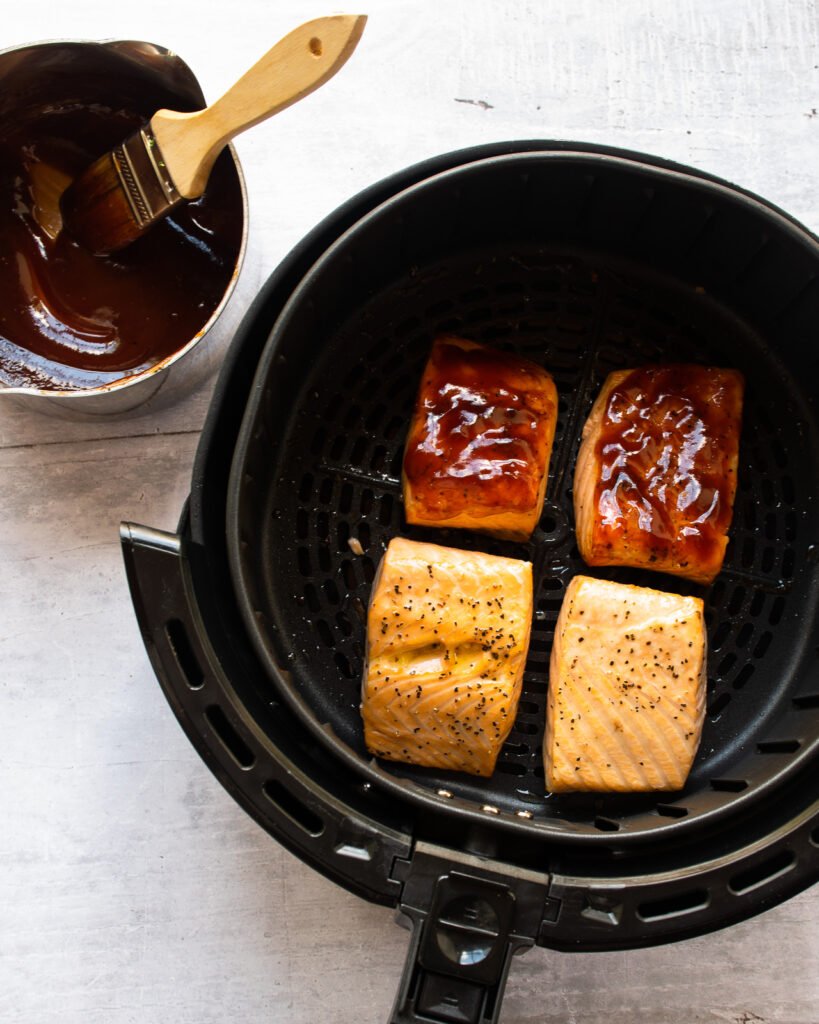 The Best Way to Cook Salmon
There are lots of different cooking methods you could use to cook fish, but if you're looking for the quickest and most mindless way to do it, look no further than your air fryer. The air fryer keeps the fish from splattering all over, so it's nice and tidy. The air fryer also traps the fish in the direct line of intense hot air. As a result, it cooks quickly and has less time to dry out. With most foods you cook in an air fryer, you need to flip them over halfway through the cooking time, but you don't need to do that with fish. That makes the whole process even easier!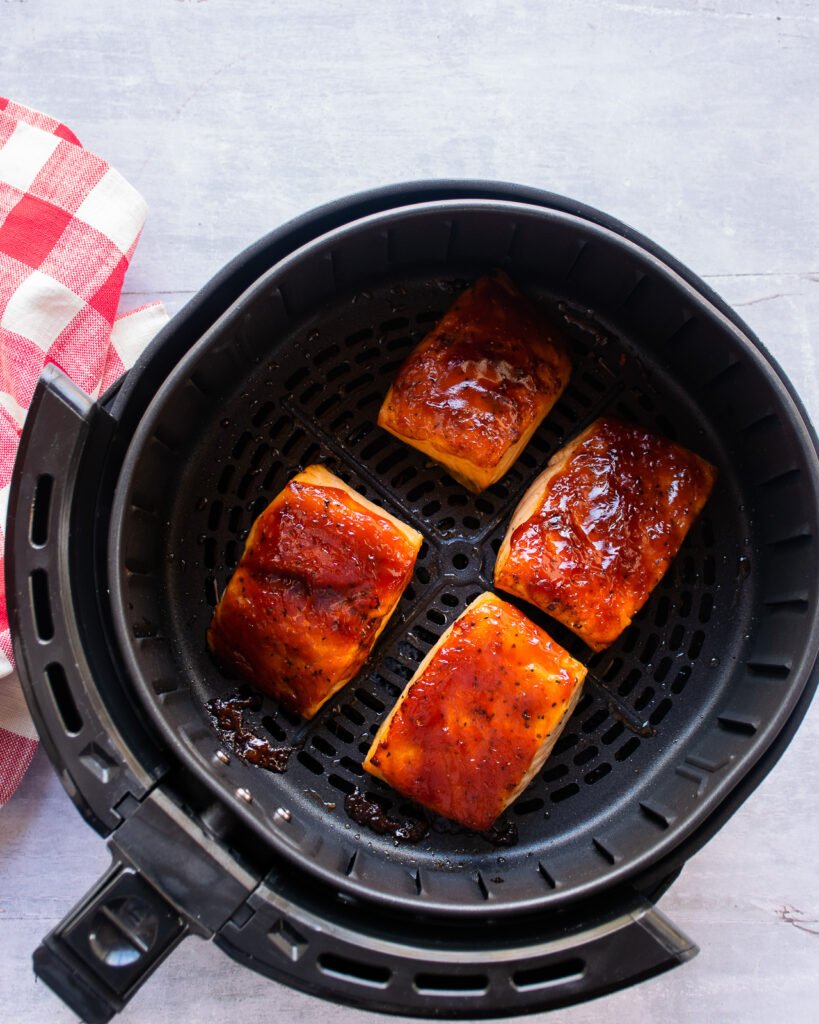 How Long to Air Fry Salmon
The answer to this question is the same as for any other food – until it is done. That was the answer I always heard from my first year culinary instructors (by second year, we learned not to ask this question!). The less belligerent answer is that how long something takes to cook really depends on what it is and how big it is. Salmon fillets come in different sizes and the larger (or thicker) the salmon fillet, the longer it will take to cook. There's a good rule of thumb to follow when cooking fish, however: fish fillets that are 1-inch thick will take 10 minutes at 400ºF. So, take a look at the thickness of your fish fillet and if it is 1-inch thick, know that it will take 10 minutes at 400ºF. If it's a little thicker than 1-inch, it will take a couple of minutes longer. Cook it at 380ºF and you can also plan for a couple of additional minutes of cooking time. Pretty simple. Basically, the salmon should feel firm to the touch when it has cooked through.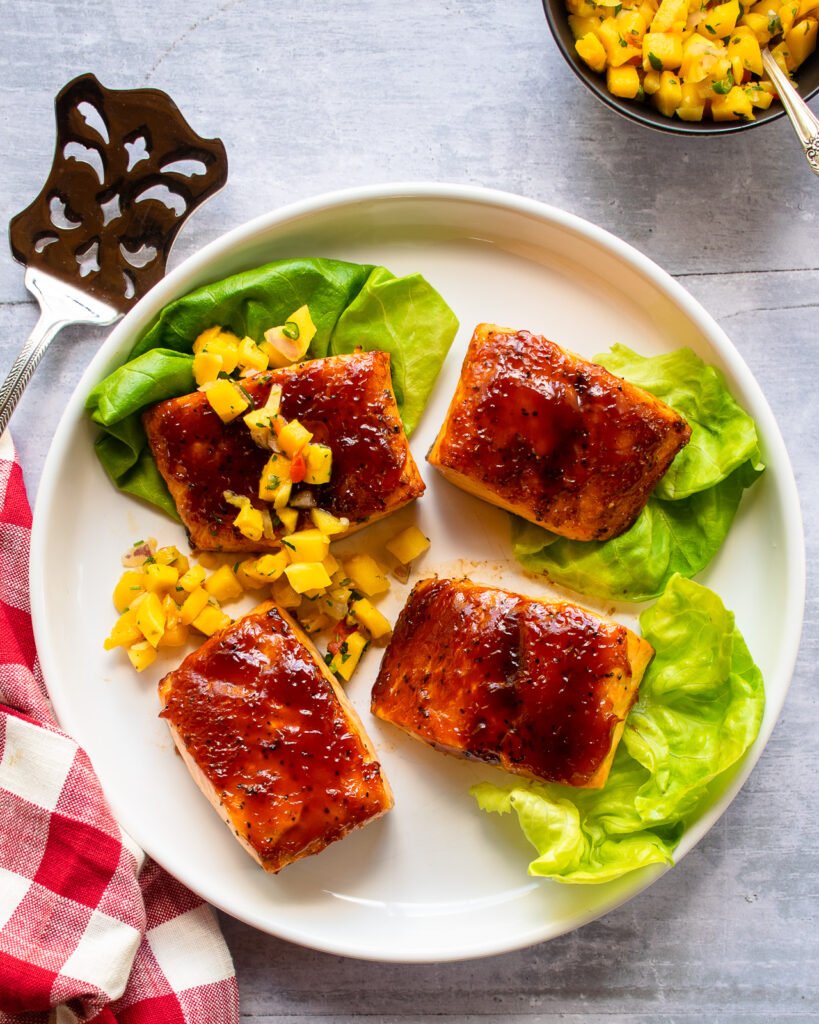 Salmon Comes in Different Shapes and Sizes
You'll notice that the salmon fillets in these photos are a square shape, rather than skinny rectangles. That's because I cut them myself. I prefer to buy salmon in a large piece and cut it down into portion sizes myself because then I can decide how big or small a portion I would like. I can also create a square fillet out of the widest part of the fish, rather than a super skinny thin fillet that is hard to manage and tends to cook unevenly. If you'd like to learn more about how to cut your own portions of salmon, click here.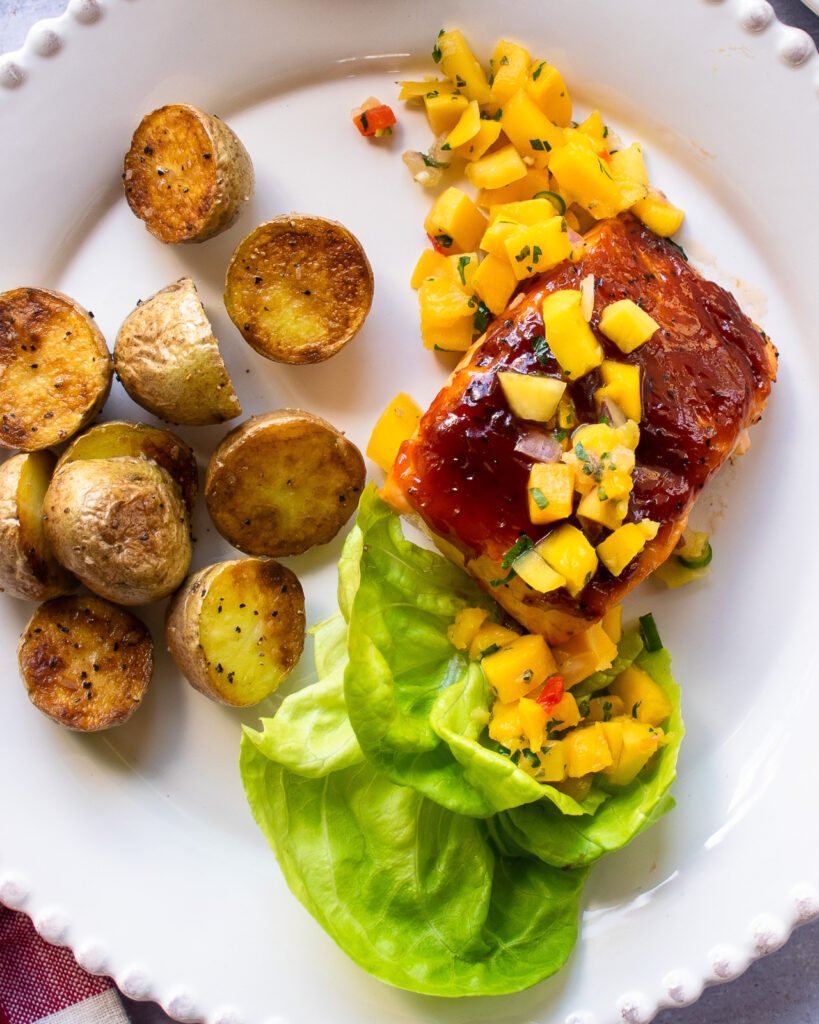 What to Serve with Salmon
You can really serve any number of vegetables with this balsamic BBQ salmon, or even just serve it over a vegetable salad. Some plain basmati rice would be nice, or some air-fried potatoes and green beans since you already have the air fryer working. This balsamic BBQ salmon is particularly nice with a mango salsa, giving it a summery feel. You could buy mango salsa, but it's very easy to make yourself too – you can find a recipe and video here.