Quick and Easy BBQ Sauce
I have good news and good news for you! The first good news is that this recipe for Balsamic BBQ Salmon is so quick that you need to make the BBQ sauce before you even start cooking the salmon. The second good news is that the BBQ sauce for this recipe is made in just a few minutes and only has five ingredients!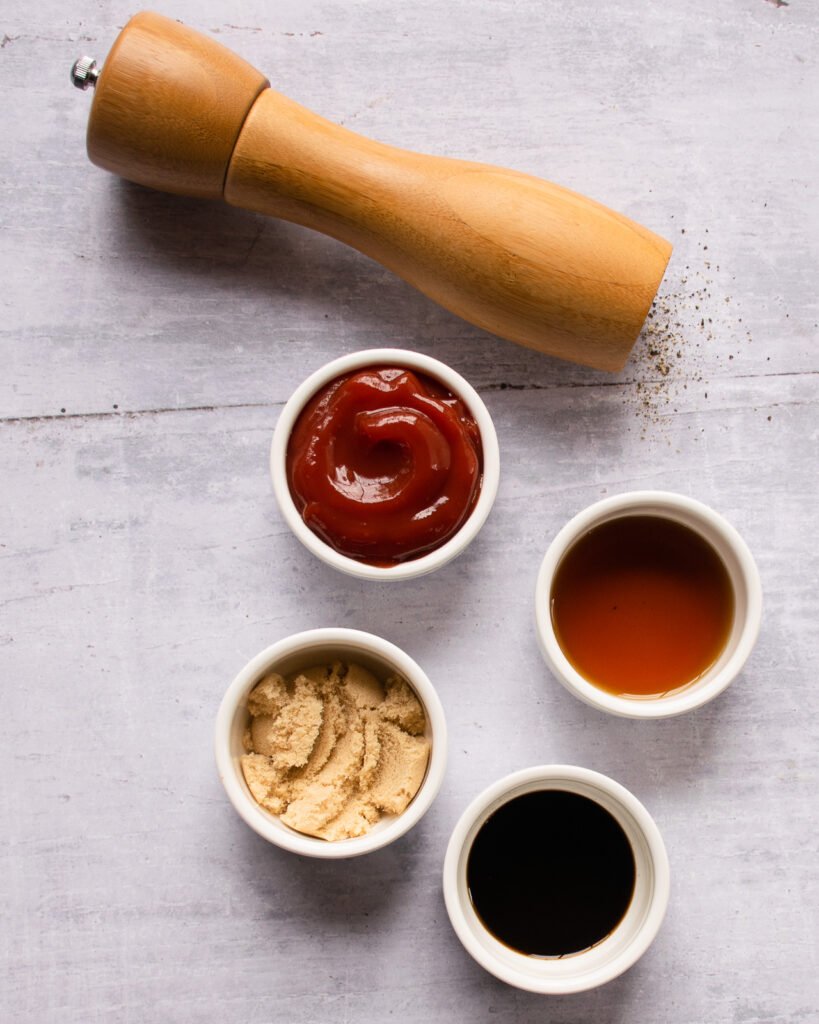 BBQ Glaze for Salmon
The BBQ sauce that you make for this recipe serves as a glaze for the fish and it bursts with flavor. The salmon gets a head start cooking in the air fryer for 5 minutes and then you add the glaze. Just another 5 minutes under the hot air of the air fryer is enough time to glaze the salmon and give it not only a bang of BBQ flavor, but some great color too.