No-one ever looks for a "difficult" recipe, but for many home cooks, everything about making fish for dinner feels more difficult. Even buying fish feels more challenging than buying chicken or steak or pork chops. There are so many different considerations when buying fish – what type of fish, fillet or steak, frozen or fresh, how to tell if it is really fresh… That's all before you even get the fish home to cook it! Well, the good news is that once you do have it home, cooking fish can really be very easy, especially when you use your air fryer. This easy air-fried salmon recipe proves it!
Keep it simple!
These words are the best advice in so many circumstances, but especially when cooking fish. The most sage advice I could give you is to buy the best quality fish you can and do as little to it as possible. This recipe for air-fried salmon does just that – a tiny amount of oil, some salt and pepper and that's it!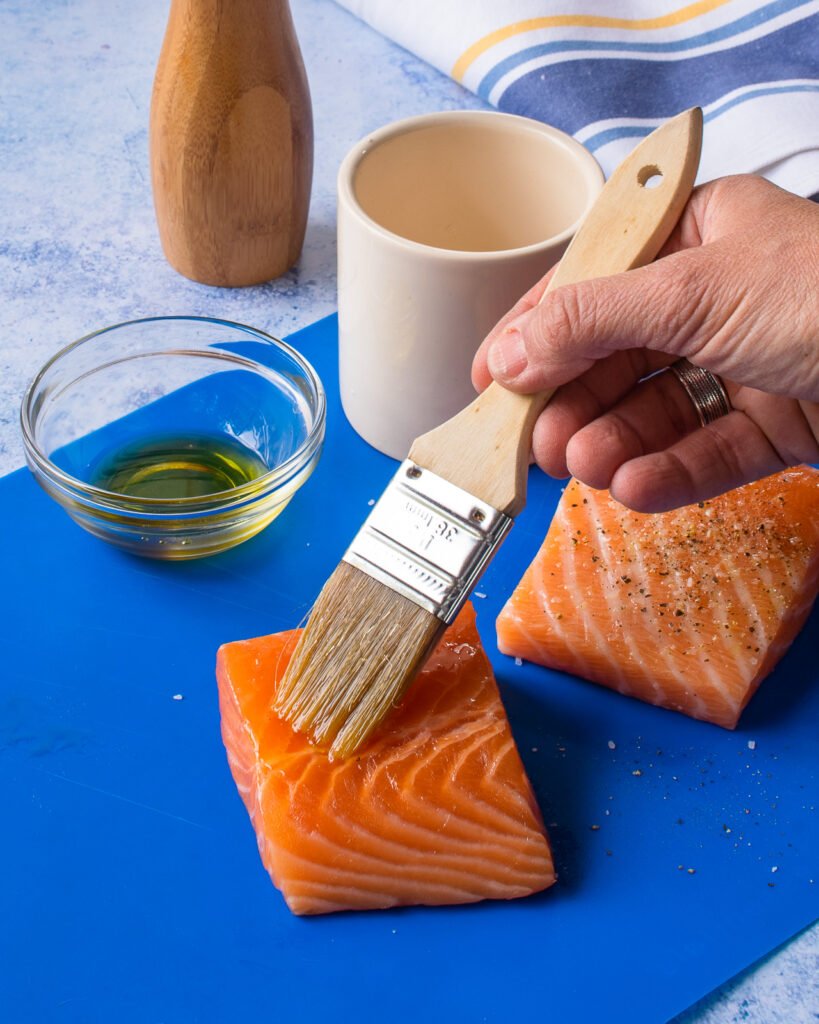 Brush with Oil
Salmon is a fatty fish (remember, those fats are good-for-you-fats!) and therefore doesn't need a lot of oil, but I do brush the salmon fillets lightly, and mostly on the skin side so that it doesn't stick to the surface of the air fryer basket. Pre-heating the air fryer empty for 2 to 3 minutes will also help prevent the fish from sticking.