What is Chicken Shawarma?
Traditionally "shawarma" is a middle-eastern preparation of lamb or beef, where slices of the meat are stacked on top of each other in a cone shape and then roasted on a vertical spit. Once cooked, the meat is sliced and served. This recipe for chicken shawarma wraps replicates the middle-eastern flavors of shawarma but instead of marinating, slicing and roasting on a vertical spit, the chicken cooks in an air fryer, making it super easy and super quick.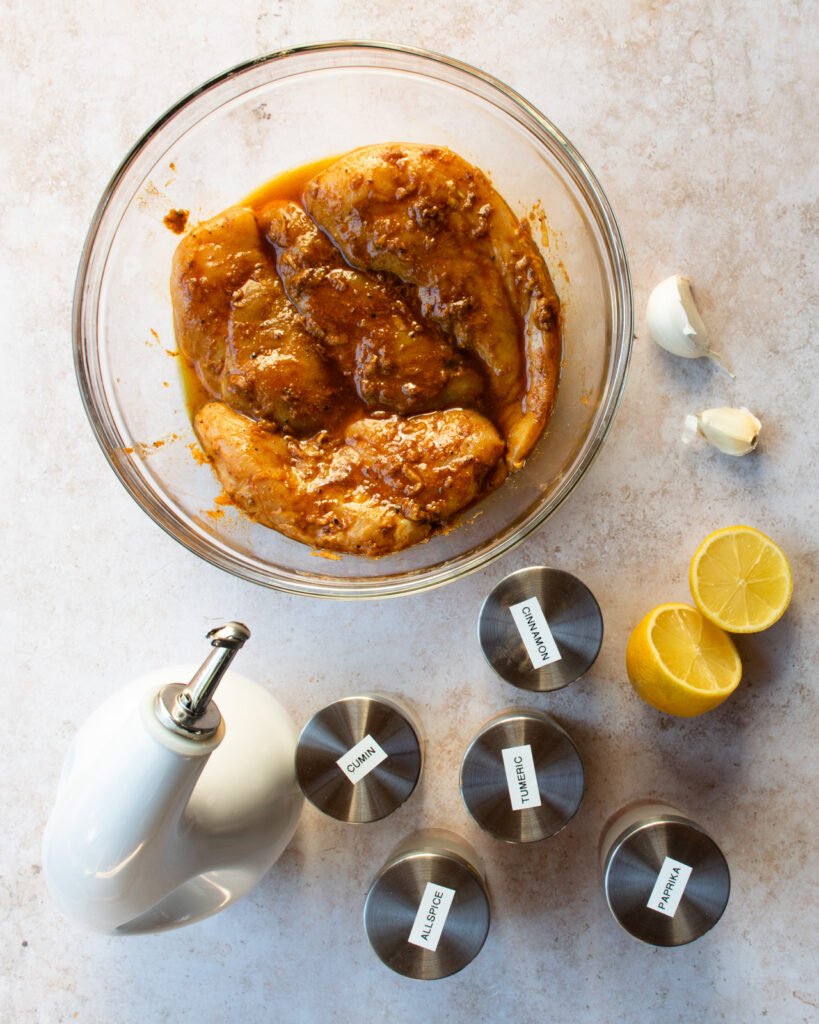 Marinade for Chicken Shawarma
All the flavor in this recipe comes from the marinade, which is an easy stir together of spices, lemon juice and olive oil. All of these spices are easy to find in your grocery store, with the possible exception of ground allspice. Although it sounds like a combination of spices, allspice is actually the ground berry of a plant in the myrtle family. If you don't have any on hand, you could leave it out or add a pinch of nutmeg, a pinch of ground cloves and a little extra ground cinnamon.
Marinating does take time, but don't be dissuaded if you haven't planned accordingly for this recipe. A little marinating time is better than nothing. Let the chicken marinate while you make the tomato-cucumber salad and tahini sauce for the wraps, and although it won't be quite as flavorful as letting it marinate overnight, it will still be tasty.