This is the kind of sandwich you don't put down halfway through. You keep it in your hands for a few reasons – you're holding it together and you fear that if you let go it will fall apart; you're worried that if you do put it down, someone else might pick it up and then you'd fall apart; and you just don't want to stop eating it. All good reasons.
Using the air fryer for this traditional sandwich make this much easier to make than if you were to cook the sausage in a pan, sauté the vegetables in a skillet, toast the bun in the oven and then broil everything to melt the cheese. In the air fryer, you do make the sandwich in stages, but you get to use the one appliance and not have multiple vessels to clean up at the end.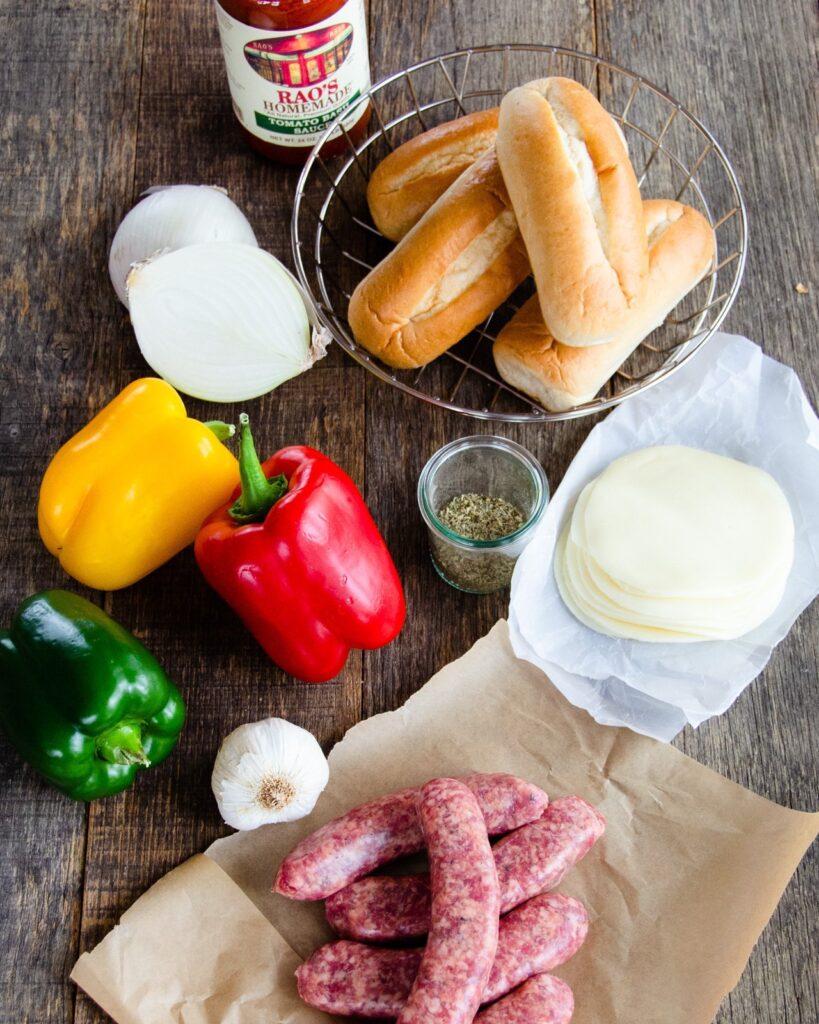 As with most recipes, the key to this being the perfect sausage sandwich rests with the quality of the sausage that you get. I have a market nearby that makes excellent sausages and that's where I would choose to go. You might have a favorite brand of sausage, might prefer chicken or turkey to pork, or have a penchant for hot Italian sausage over sweet. It's all up to you, but make sure you are getting sausages that you like because they are carrying most of the flavor in this recipe.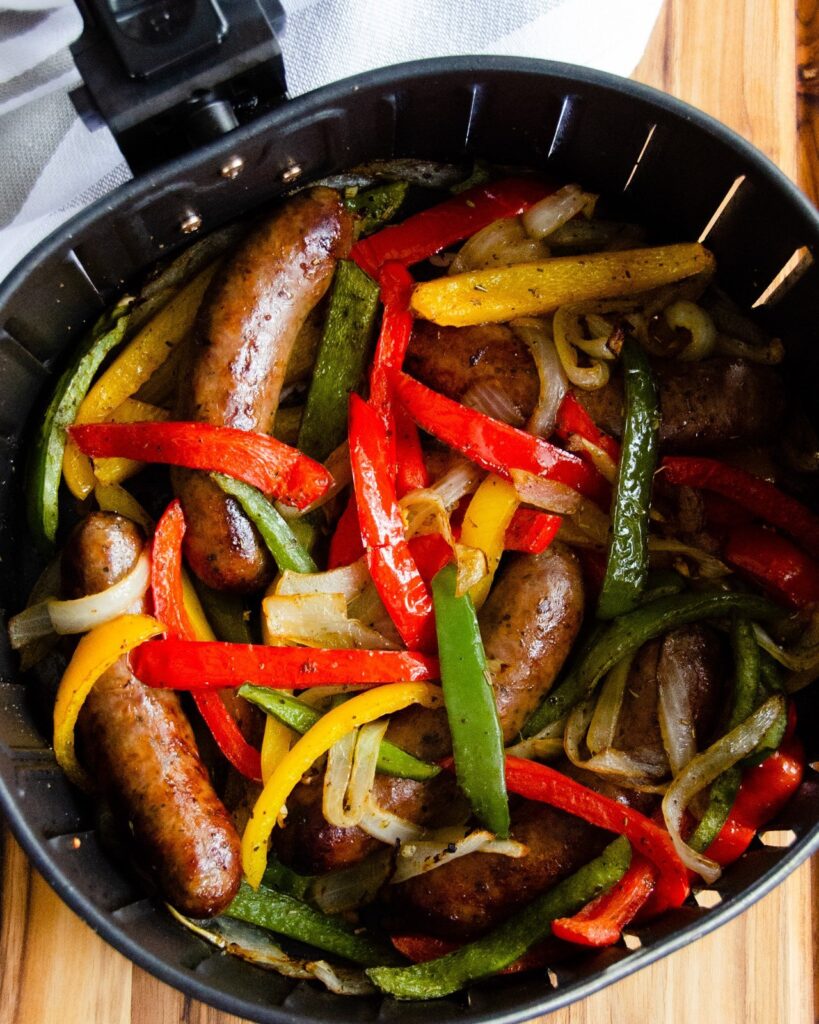 The next most important ingredient is the crusty rolls. The rolls need to be sturdy enough to hold the sausage, vegetables, sauce and cheese and not get too soggy. They also need to be easy to bite into, however, so you have to find that fine line. Also, make sure you get the right sized roll for the sausages you buy. No-one really wants more bun than sausage, so plan accordingly.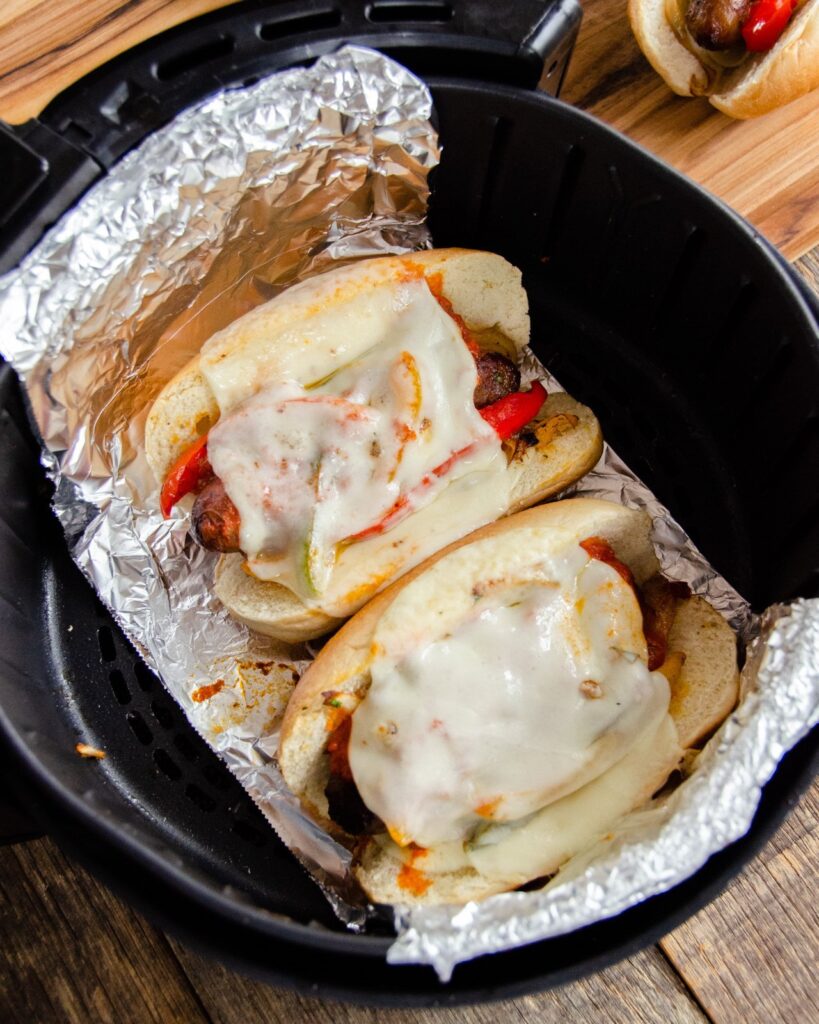 The rest is easy. Melting the cheese in the roll gives the sausage a nice bed to lie in. Then more cheese on top sort of seals everything together. Using the foil sling to lower the sandwiches into the air fryer as well as pull them out is not 100% necessary, but it makes it a lot easier, and easier is what we're all about with this recipe. And once it's easily done, I promise you… you won't want to put it down.