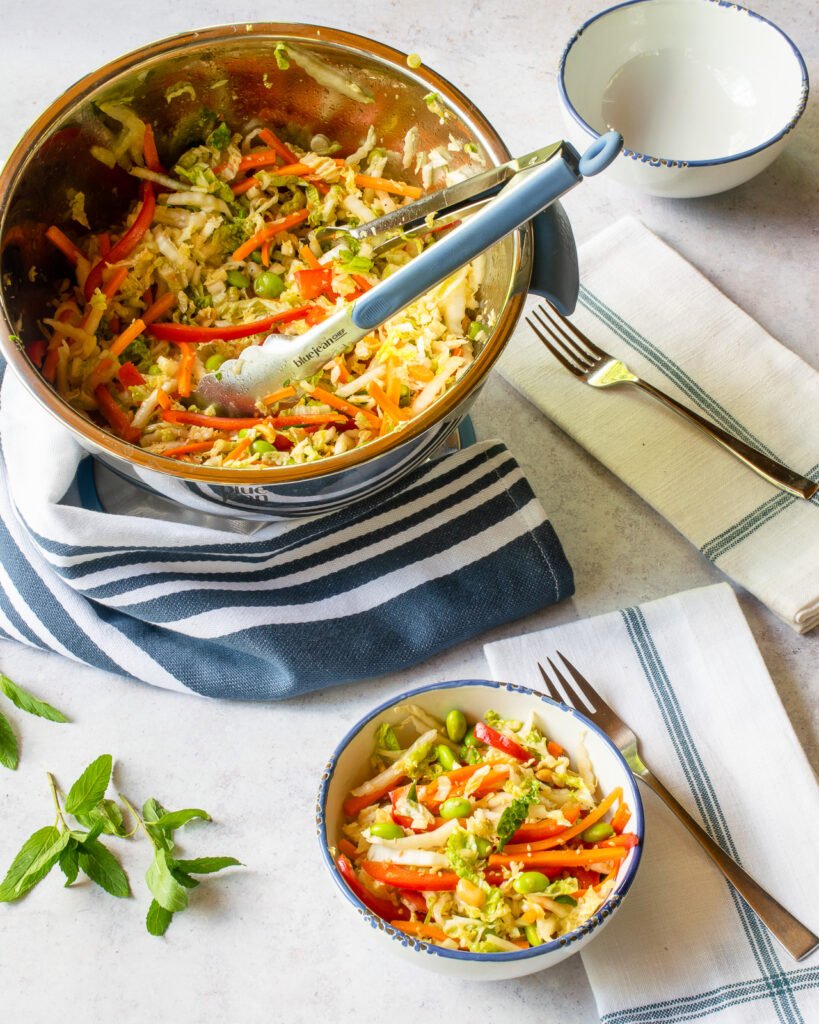 What is Asian Slaw?
It's not complicated. "Slaw" is a short for the word coleslaw, which is a mix of thinly sliced cabbage, carrots and other vegetables. An Asian slaw is a salad of cabbage and vegetables with a vinaigrette made with common Asian ingredients – ginger, garlic, rice wine vinegar, soy sauce and sesame oil. What the name Asian slaw doesn't tell you is how delicious this fresh salad is.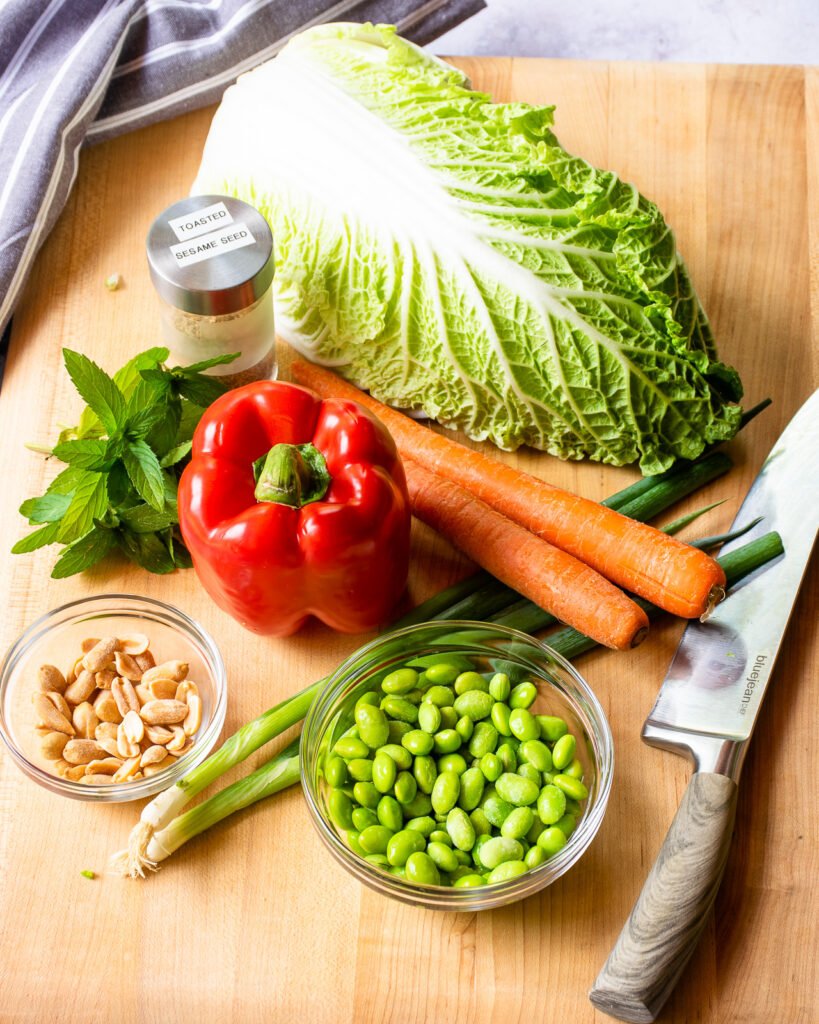 Ingredients for Asian Slaw
You can adapt this recipe with any vegetables you have, but what makes it very different from regular coleslaw and helps to give it an Asian flavor and appearance is the red pepper, mint, edamame beans, scallions and peanuts. Pick up a package of frozen shelled edamame beans (soy beans) to save time from having to shell the beans yourself.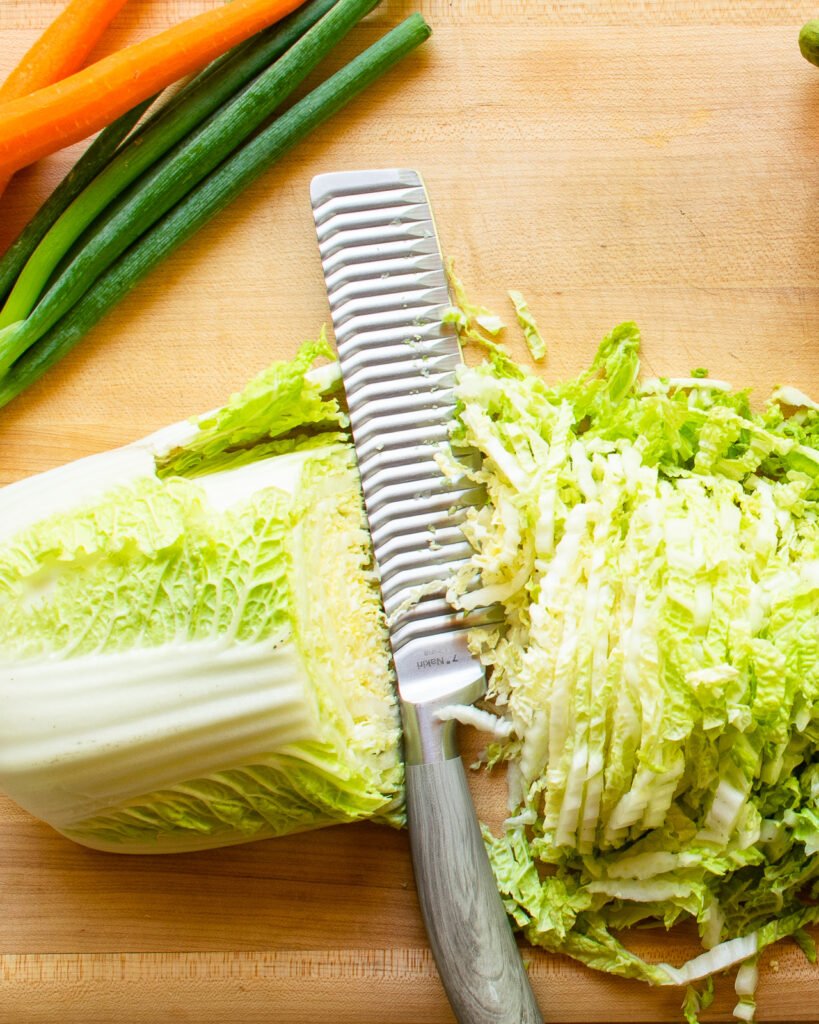 Napa Cabbage for Slaw
Coleslaw usually uses green and/or red cabbage. This Asian slaw uses Napa cabbage (also known as Chinese cabbage) instead, which has a couple of advantages – it has a nice delicate flavor AND it is much easier to cut than green cabbage. With a good sharp knife, you can slice through the halved cabbage easily. I also think the crinkly leaves of Napa cabbage are very pretty in this slaw.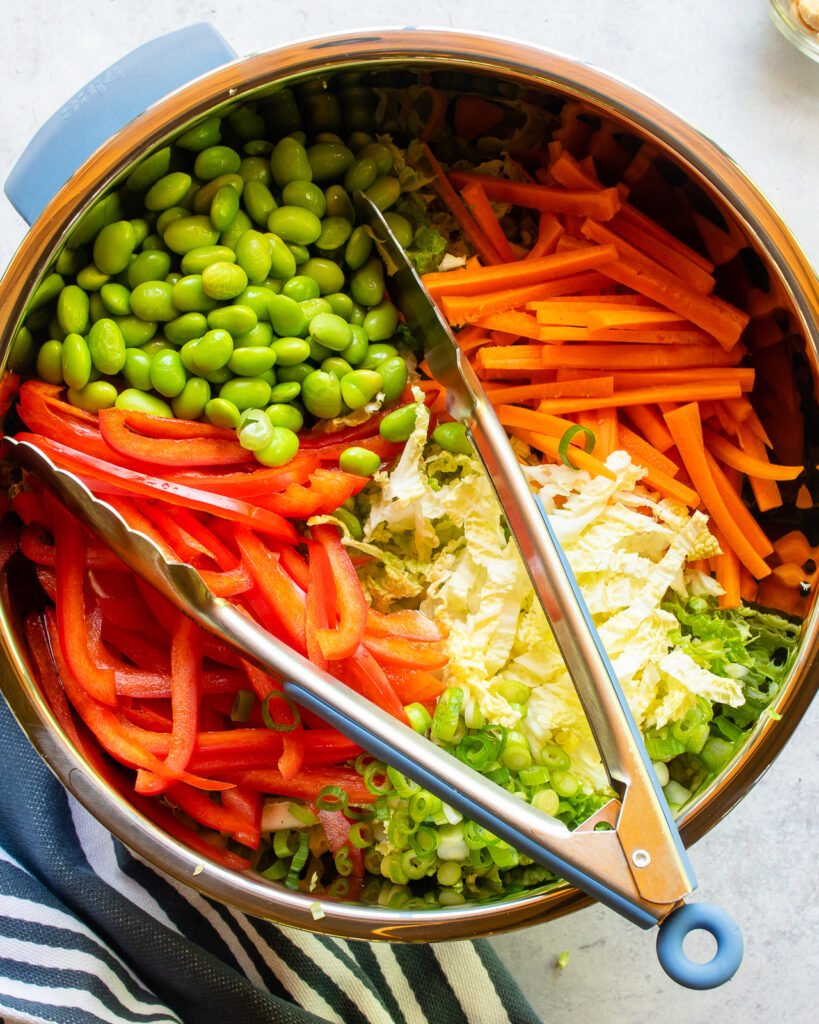 Shape and Color
To make this salad look as appealing as possible, pay attention to the colors of the vegetables you choose and how you cut them. Making a salad is always a good time to practice your knife skills, and this slaw is no exception. The round edamame and circles of scallion are a nice compliment to the long thin slices of pepper, julienned carrots and shredded cabbage and as with everything we cook, consistency is key so try to keep the slices of pepper all the same size. Don't think of it as a chore, but as a challenge instead.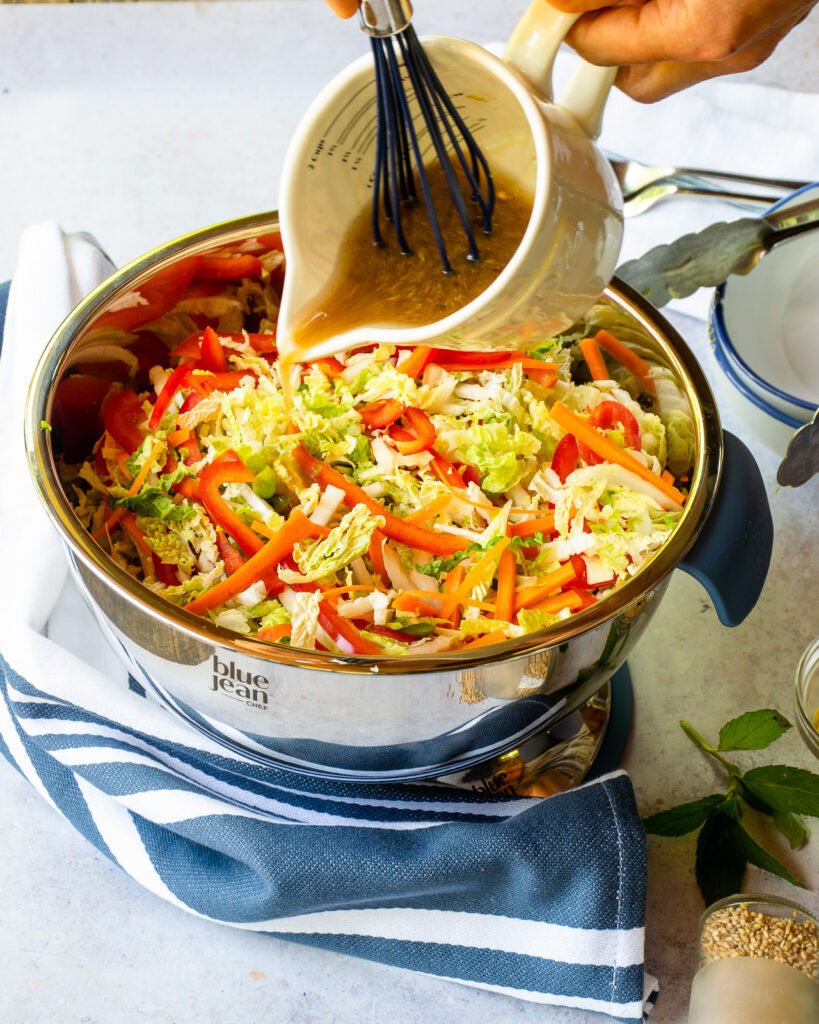 Ginger Sesame Dressing
The dressing for this salad is simple and made of easy to find ingredients. You can read more about the dressing and the specific ingredients here, but know that you can put this dressing on salads, cooked vegetables (especially sautéed cabbage) and it also is nice over a fillet of grilled fish.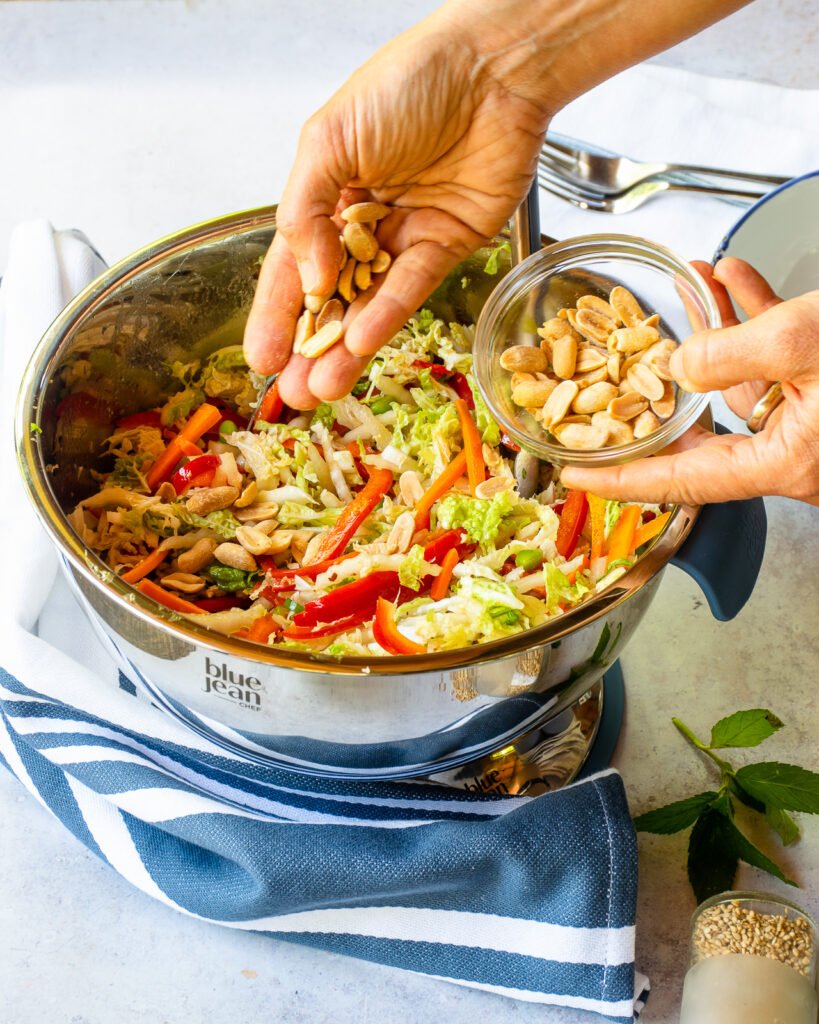 What to Serve with Asian Slaw
This Asian slaw is a nice addition to a group of salads or can be a side dish for any number of entrées. This Sesame Chicken Tortellini Salad would give your whole meal an Asian flavor. I've also served this Asian slaw next to a Salmon with Potatoes and Peas in a Ginger Broth or Honey Soy Salmon. It would also be nice to liven up a simple grilled or air-fried steak or chicken breast, some Air-Fryer Fried Chicken or some Chicken Satay Skewers. You could enjoy this slaw anywhere you might think of coleslaw.