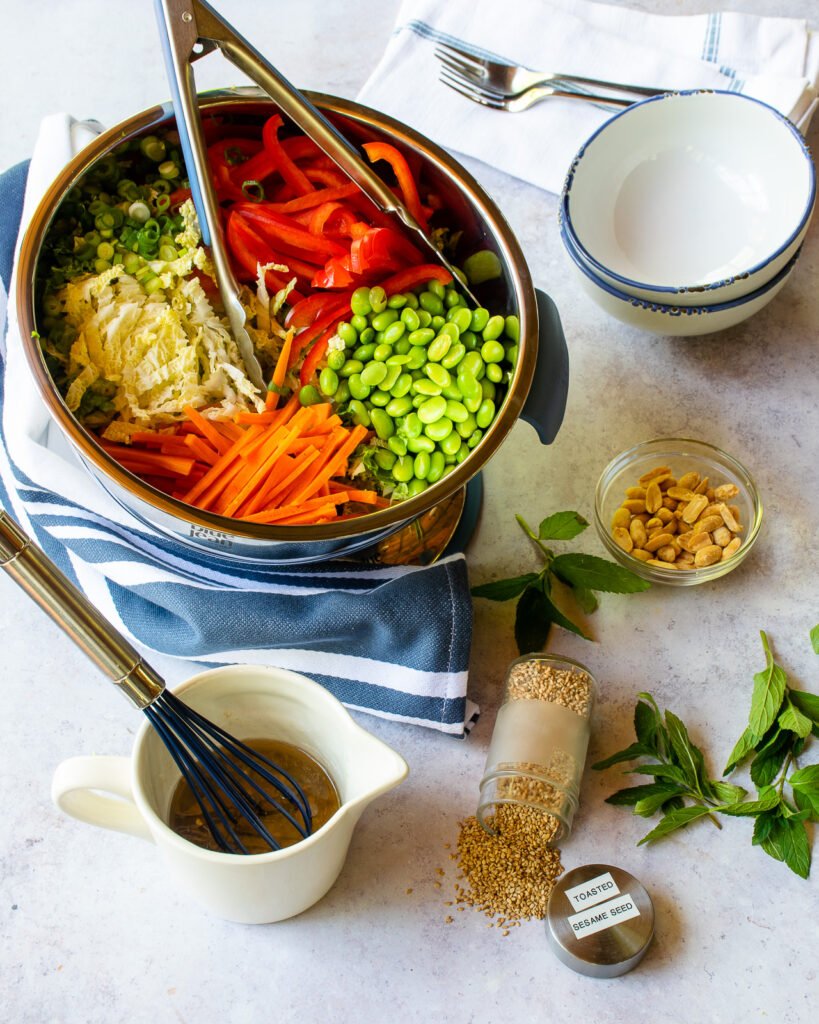 How to Make Ginger Sesame Dressing
There's no trick or secret to making this simple but tasty ginger sesame dressing. You don't have to drizzle the oil in slowly while whisking, there's no heat applied to any ingredient, and the ingredients are easy to find in any grocery store. You simple combine the ingredients in a bowl and whisk before pouring it over whatever you've decided to dress – raw vegetables in a salad or slaw, cooked vegetables, a fillet of grilled fish, whatever…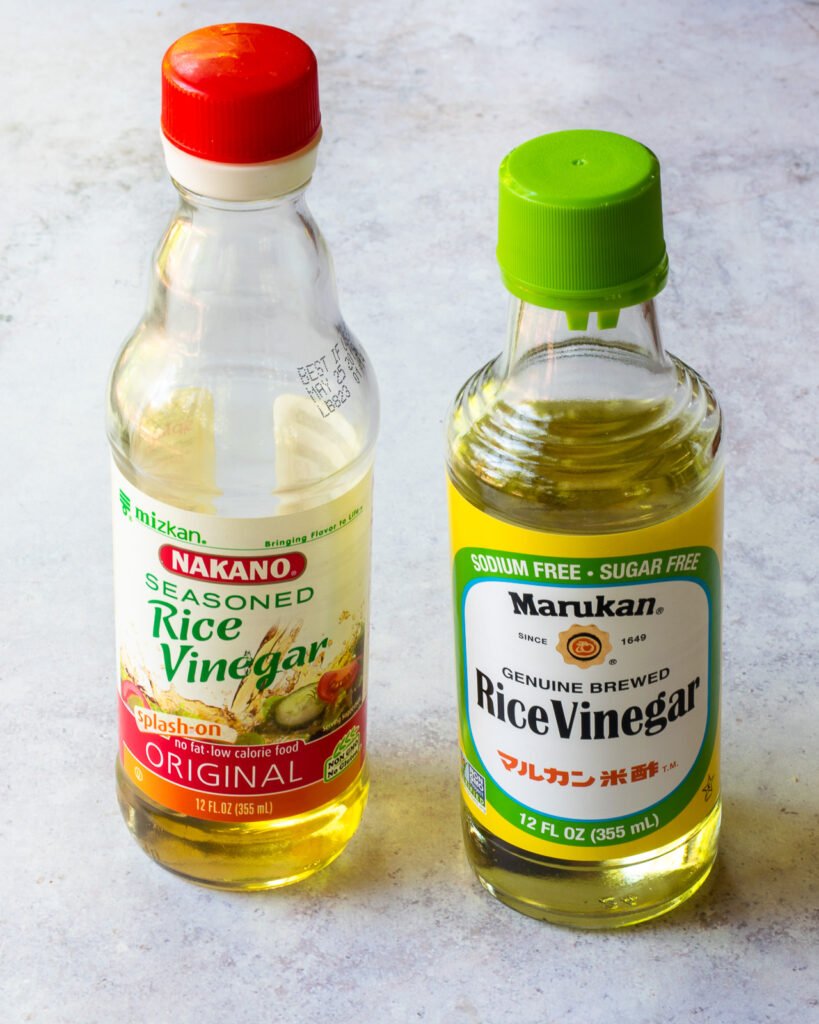 Seasoned vs Regular Rice Vinegar
The only decision you need to make is whether or not you will use seasoned rice vinegar or regular rice vinegar. I make that decision by looking to see what I have in my cabinet! Seasoned rice vinegar is seasoned with sugar and salt, so obviously if you're using the seasoned vinegar, you omit the sugar called for in the recipe and perhaps go a little lighter with the soy sauce. Either one will work for this dressing, but do pay attention so you know what you're using.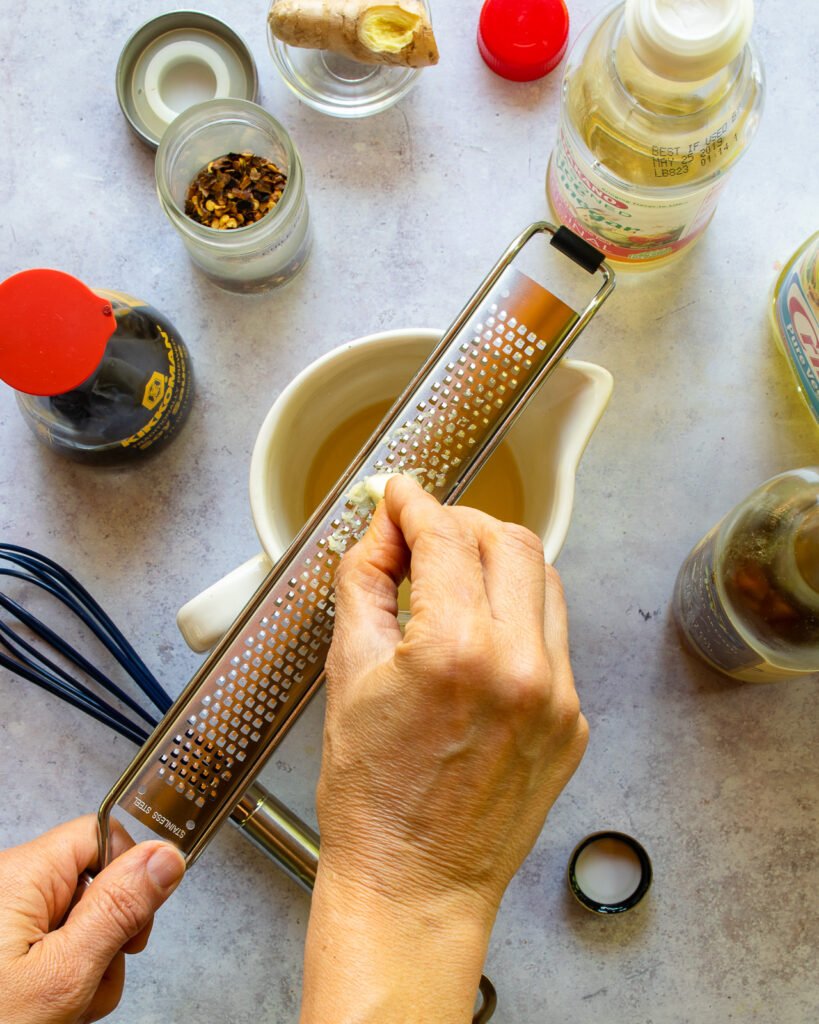 Other Ingredients in Ginger Sesame Dressing
The other recipe ingredients are very straightforward, except perhaps for the toasted sesame oil, which is different from regular sesame oil. Toasted sesame oil is much stronger in flavor and therefore very little is called for in the recipe for this ginger sesame dressing – a little goes a long way! If all you have is regular sesame oil, just add more to taste.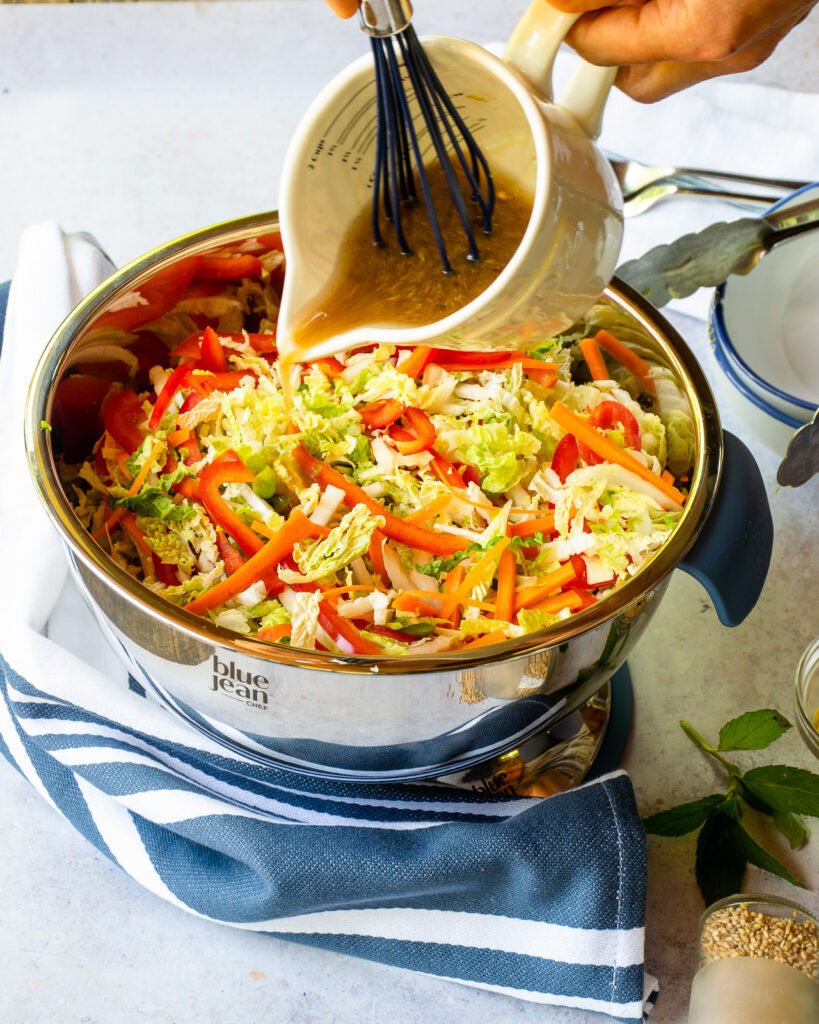 Great Uses for Ginger Sesame Dressing
This dressing is perfect in this Asian slaw and can be used to dress any combination of raw vegetables that you like. It's also great over sautéed cabbage and can be drizzled over a fillet of grilled fish for a nice Asian flare. Store the dressing in a jar, bottle or other airtight container in the refrigerator indefinitely.