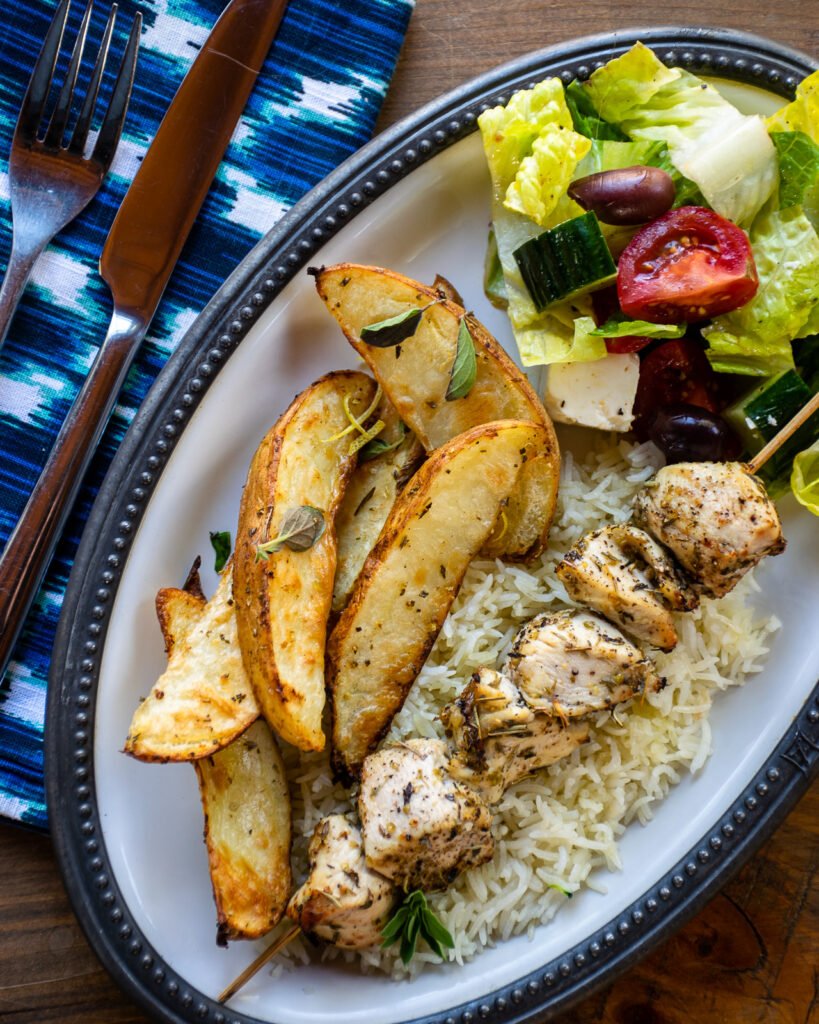 Greek Potato Wedges
Visit any authentic Greek restaurant and you'll find some delicious lemon-y potatoes on your plate. Greek potato wedges are not difficult to make, but the simple flavors added to the right potatoes take your regular roasted potatoes and makes them that much better. I like a potato on your plate that you'll remember and Greek potato wedges do the trick – tender and moist on the inside with crispy brown bits on the outside and full of flavors of herbs and lemon.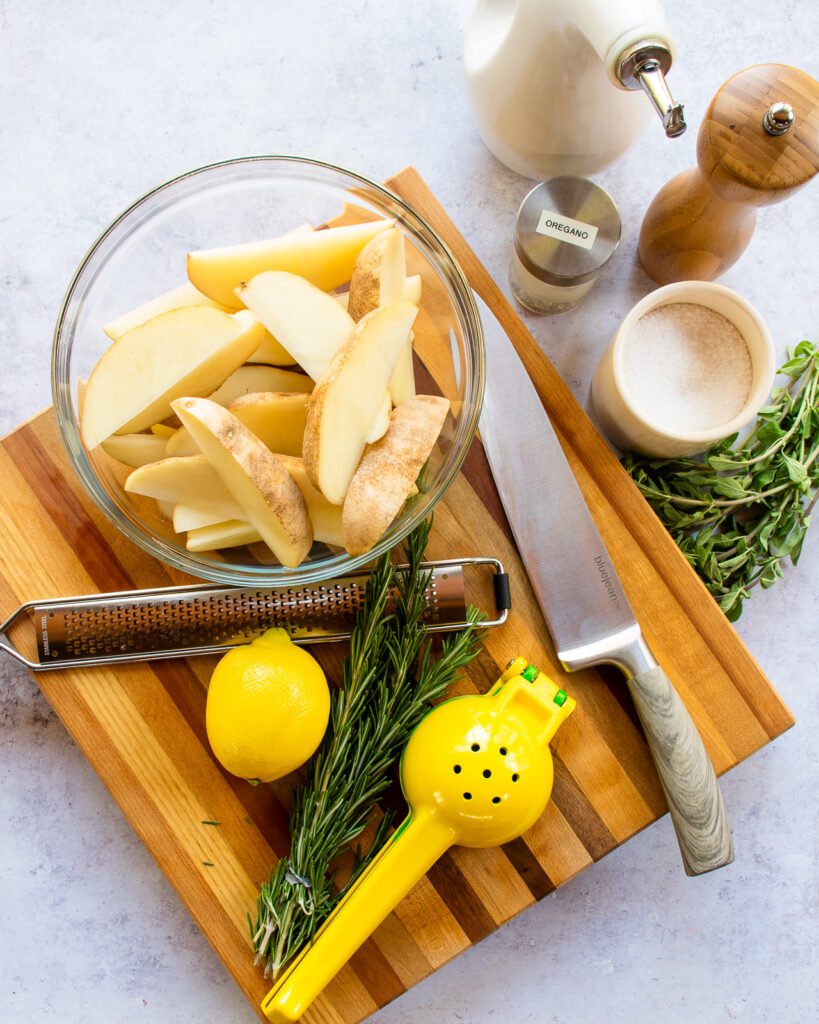 Best Potato for Potato Wedges
My potato of choice for Greek potato wedges is the humble russet. I give them a good scrub and leave the skin on – not only does it help to hold the potato together and stop it from crumbling, it's more nutritious to leave the skin on. The russet is a high starch potato which means that it will stay tender and fluffy on the inside. Simply cut the russet into wedges that are about 1-inch thick at the widest part. 
How to Air-Fry Potato Wedges
The trick to getting the fluffy inside with crispy outside of a potato wedge is to take the time to blanch the potato in salted boiling water first. I know it's tempting to just want to toss the potatoes in the oven or air-fryer, but taking the time to blanch the potatoes for just 4 minutes is enough to ensure there's enough moisture in the potato to stay tender. Then, finishing the Greek potato wedges is easy – toss with lemon juice, olive oil and herbs before air-frying at 400ºF for 20 minutes, giving them a flip halfway through. Sprinkle lemon zest and fresh oregano on at the end and then pop the Greek side dish on the plate. 
What to Serve with Greek Potato Wedges
Of course, if you're making Greek Potato Wedges, it makes sense to serve them with other Greek dishes. You might try making some Chicken Souvlaki or vegetarian moussaka as the main course, or you might just like having the potatoes next to a Chicken Gyro sandwich or a Greek Pasta Salad. Then again, you could serve these delicious potatoes with any main meal and they'd be just as delicious.