This recipe was sponsored by Starkist Selects E.V.O.O® Yellow Fin Tuna, which is a line of tuna products packaged in an easy to open pouch and packed in extra virgin olive oil for superior flavor. 
I like salads with a little umph and interest. This tuna Greek salad takes all the ingredients you'd expect in a Greek salad and adds a boost of tuna for flavor and protein, or as I say "umph". I've always liked greek salads because they have so many ingredients – the feta cheese, tomatoes, cucumber, peppers, onion, feta cheese, black olives, and did I mention feta cheese? All of those ingredients, tossed with some pasta and/or lettuce makes a very interesting salad that goes way beyond your everyday hum drum salad.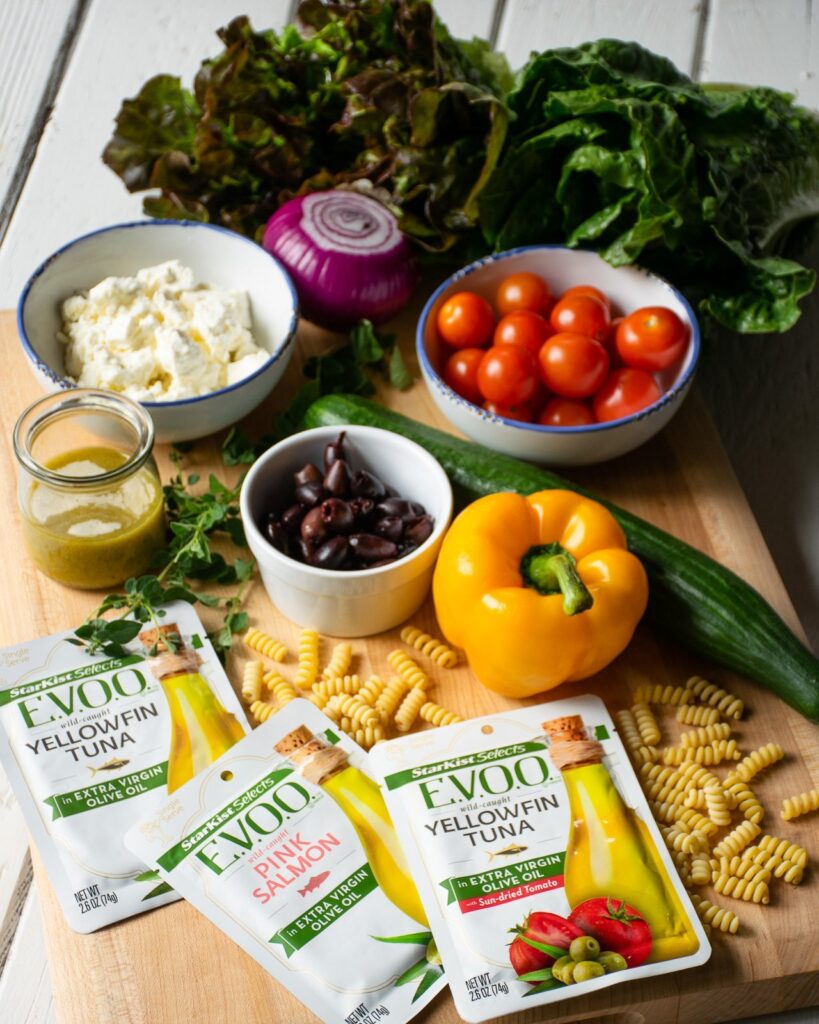 The only down side to me about a Greek salad is when the red onions are so harsh that you taste them for days afterwards. So, I always soak my sliced onion in water before incorporating them into the salad. That does the trick of reducing the harsh flavor of red onion and its aftertaste.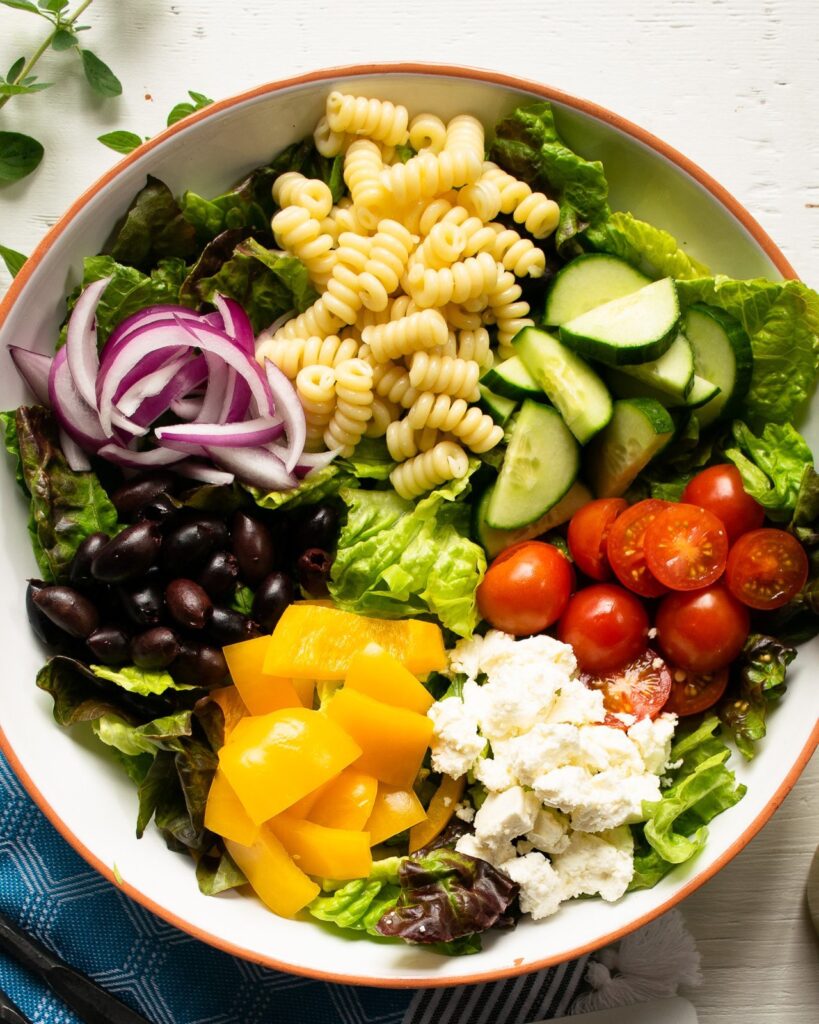 The tuna I used in this salad was StarKist Selects E.V.O.O.® Yellowfin Tuna with Sun-dried Tomatoes, but you could use their regular Yellowfin Tuna instead if you don't like sun-dried tomatoes. I like tuna that is packed in extra virgin olive oil instead of water and to tell you the truth, I love tuna in a pouch instead of a can. The pouch means that I can make this salad to go with the dressing on the side and open the tuna to add to my lunch, no matter where I am. It's travel friendly.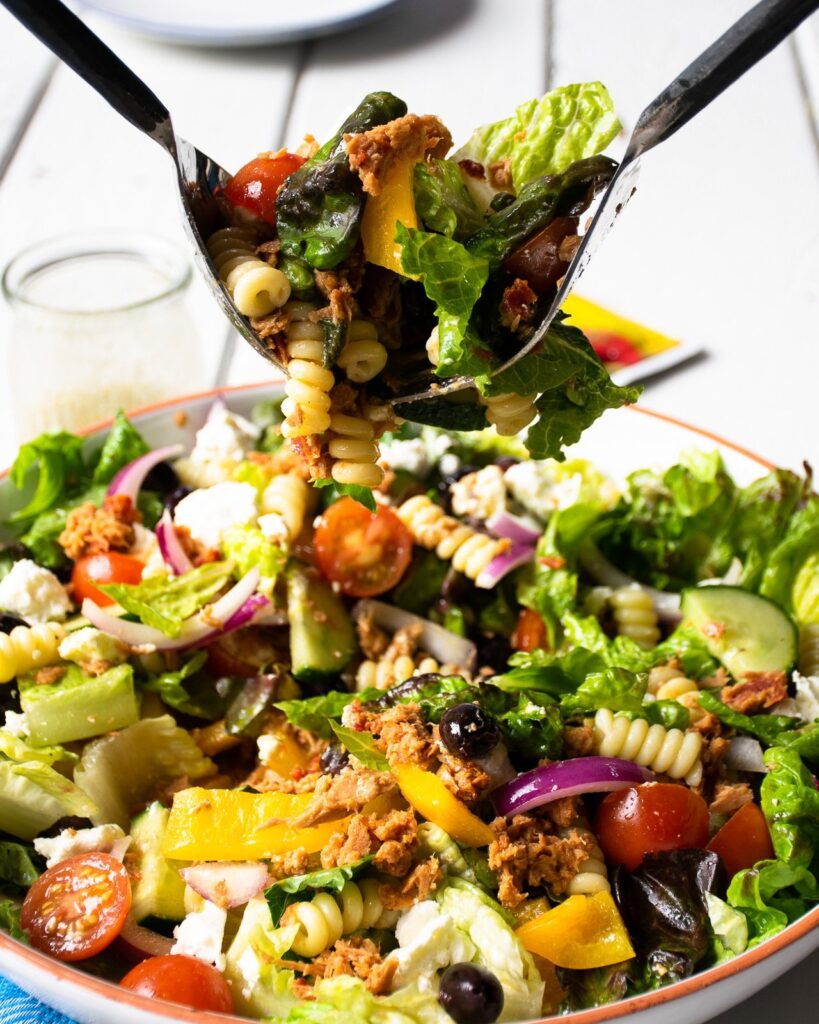 You do have the option of serving this salad as a composed salad (all the ingredients in separate piles or components) or toss it all together. I think composed salads are beautiful, so I would probably take it to the table composed and toss it there in front of your guests (if you've decided to share). 😉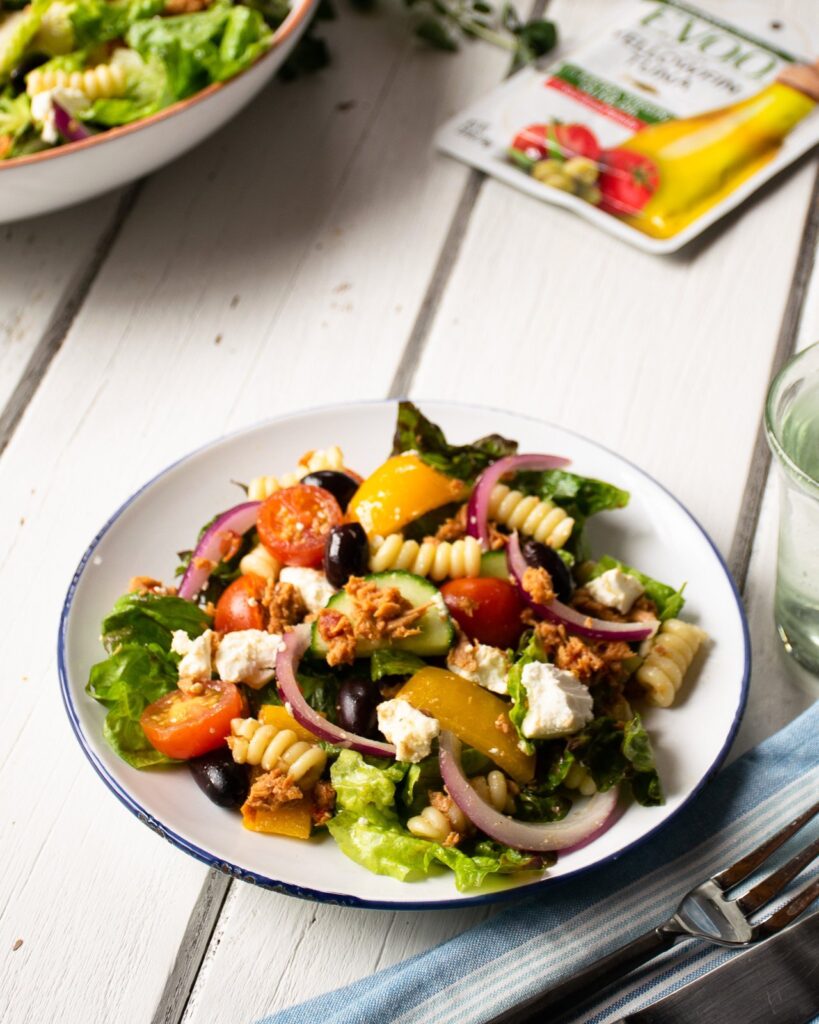 This recipe was written as part of a partnership with Starkist Selects E.V.O.O® Yellowfin Tuna.