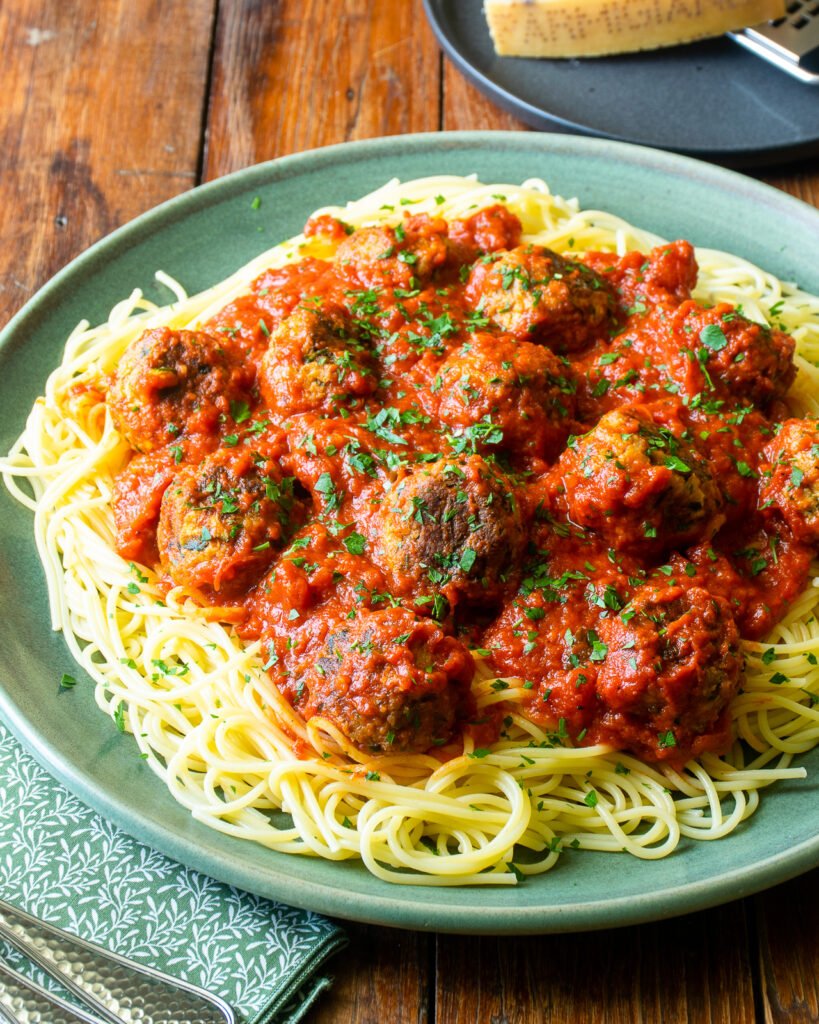 Vegetarian Meatballs
These zucchini meatballs are a delicious meal for everyone – vegetarians and meat-eaters alike, and I love them for that very inclusive quality. Vegetarians will love them because they are hearty, satisfying, tasty and filled with good vegetable ingredients. Meat-eaters will love them for the same reasons – hearty, satisfying, tasty and honestly such a great stand in for regular meatballs that you won't even miss the meat.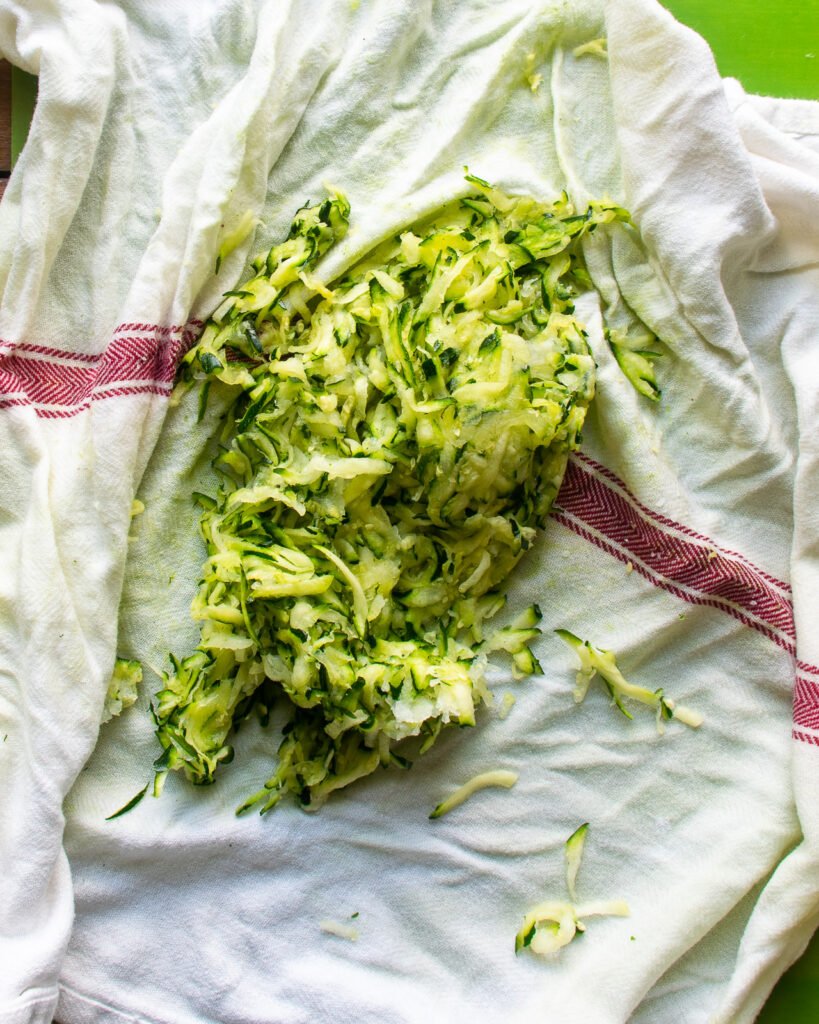 Prep the Zucchini
The first step in making these meatballs is in preparing the zucchini. Zucchini has a high water content and it's important to extract some of that moisture so that the meatball is not too wet. This just involves grating the zucchini, sprinkling it with salt and letting the salt draw out the water. Then, wring the zucchini as dry as you can with a clean kitchen towel. It's not difficult – it just takes about ten minutes.  
Ingredients for Zucchini Meatballs
The other ingredients in this recipe are breadcrumbs, eggs, grated onion, Parmesan cheese, parsley, oregano and salt and pepper – all common kitchen staples. Toss all these ingredients together and then start shaping the mixture into twelve little balls – each a little smaller than a golf ball.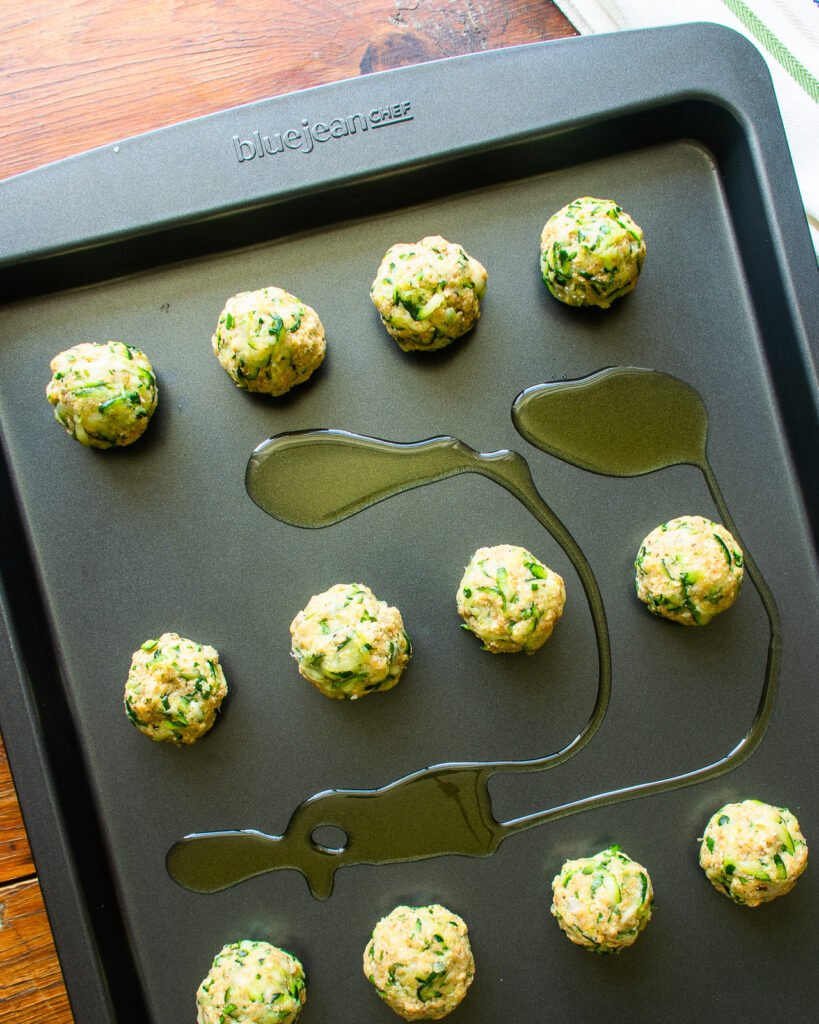 Cooking the Zucchini Meatballs
You can bake the meatballs in the oven or make them in the air fryer. If you're using your oven, pour a little olive oil on a baking sheet and roll the meatballs around to coat. Bake at 375˚F for about 30 minutes, giving them a couple of turns during the cooking process to brown evenly. If you plan on using your air fryer, spray or toss the meatballs with oil and air-fry at 375˚F for about 20 minutes, rotating the meatballs halfway through.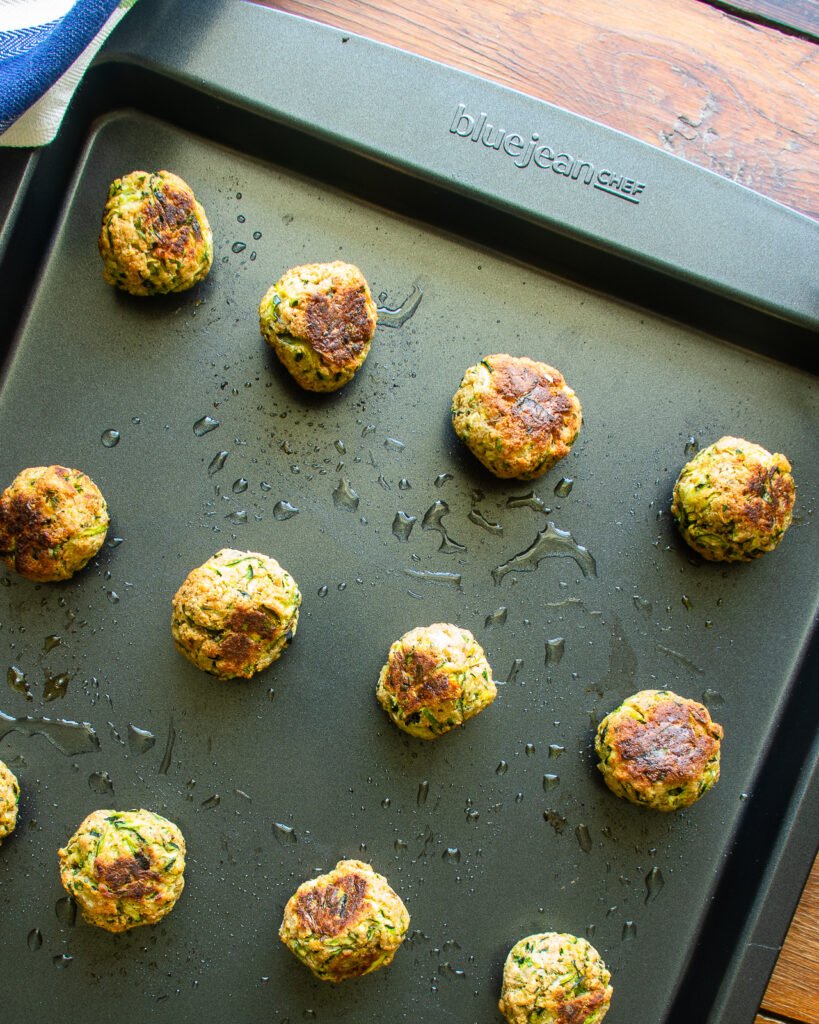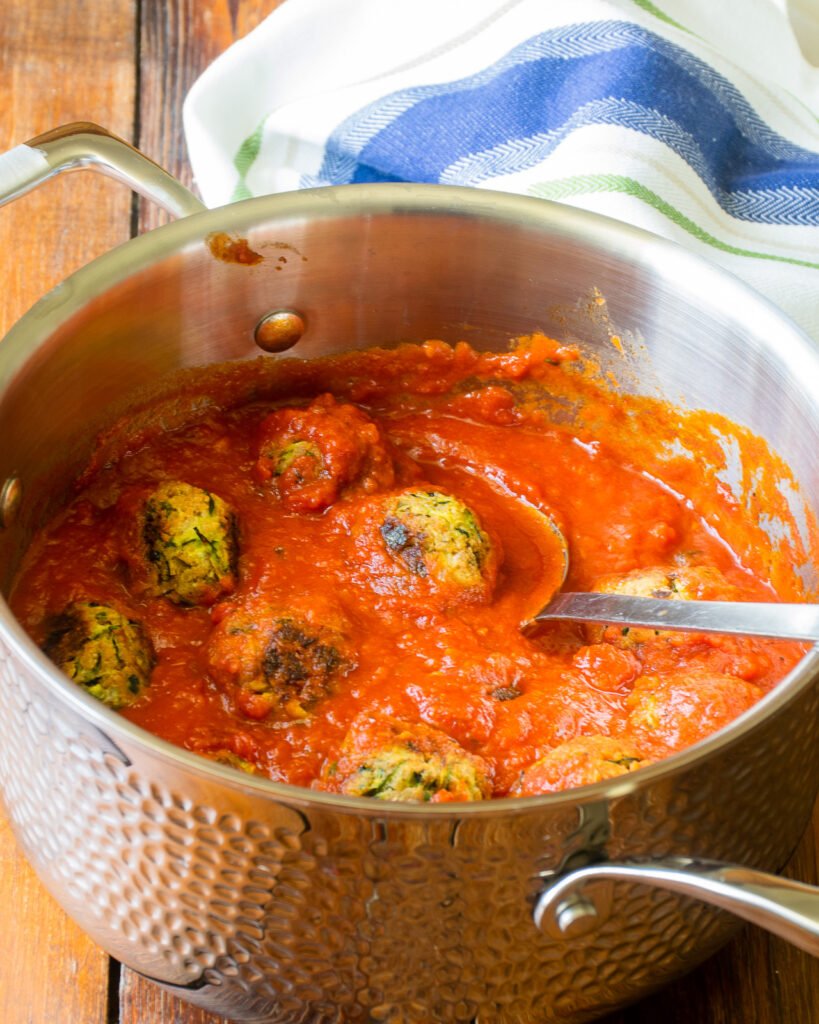 Vegetarian Meatballs and Marinara
You also have options when it comes to serving these meatballs. You could offer them with marinara sauce, eating them over rice, or as a meatball sub, or just with some bread to mop up any leftover sauce.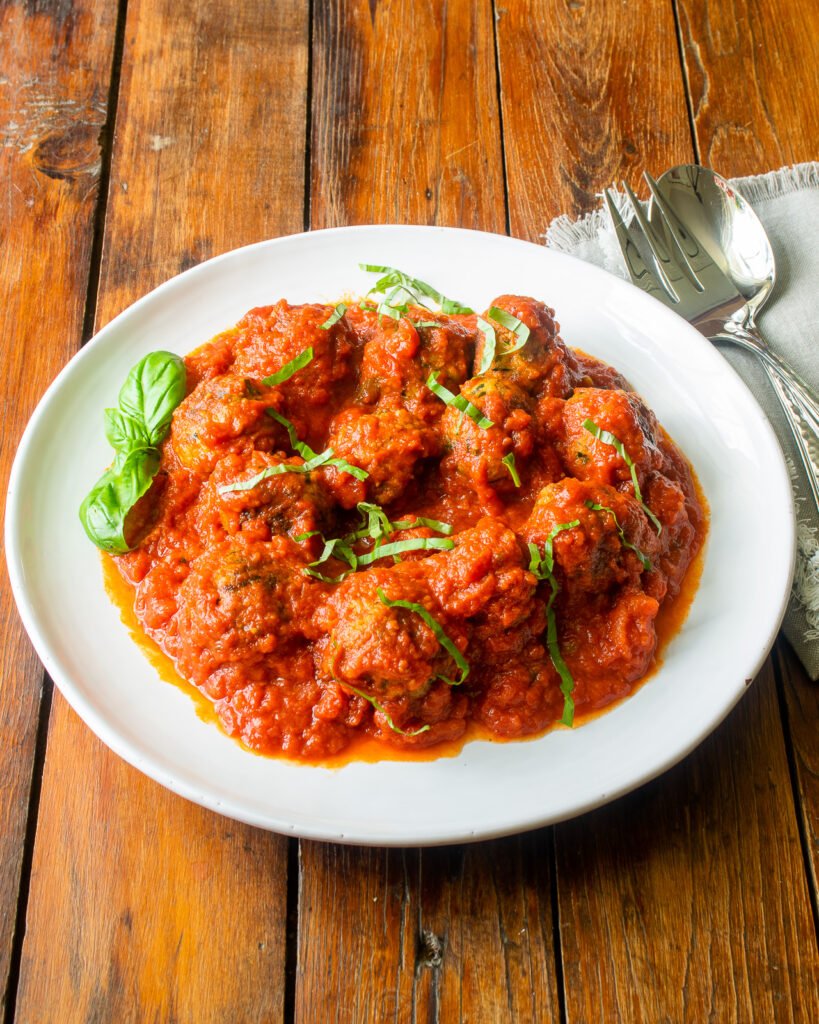 Spaghetti and Zucchini Meatballs
You could also serve these zucchini meatballs over spaghetti for a traditional spaghetti and meatball dinner. Add a side salad or a caesar salad on the side. This is a dinner that is a hit with everyone – vegetarian or not.