Best Zucchini Fries
The very best zucchini fries should have a few important qualities. They should be crispy and brown on the outside, but moist and tender on the inside. They should have the perfect seasonings that compliment but don't overwhelm the flavor of the zucchini.  Perfect zucchini fries  should leave you feeling satisfied but craving just one more bite, and with NO need to lick your greasy fingers. These zucchini fries out of the air fryer are exactly what they should be – crispy, light and delicious.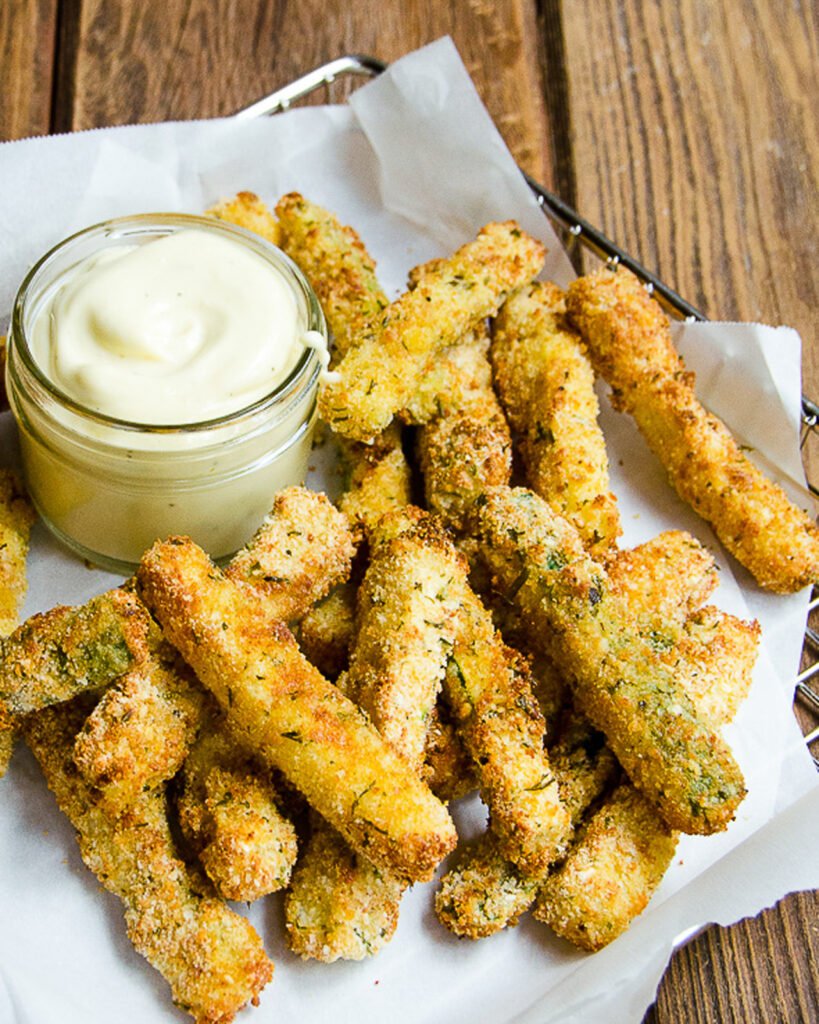 Air Fryer Zucchini
A lot of the credit for perfect zucchini fries goes to the air fryer. By cooking the breaded zucchini with hot dry air, we're able to use a lot less oil… and I mean A LOT less. You will need to spritz the zucchini with oil so that it's evenly and completely coated, but that's way easier than deep-frying. The hot dry air of the air fryer also cooks the zucchini quickly so that it doesn't dry out. 
How to Make Air-Fried Zucchini Fries
The trick to getting as many fries as you would like cooked at the same time is to build a little stack of fries in the air fryer basket, with the second layer of fries facing the opposite direction to the first layer. Be sure to leave some room between the fries so that the air can circulate and remember to rotate them halfway through the cooking time. I know that's a lot to remember and might seem a lot of work, but it's worth it!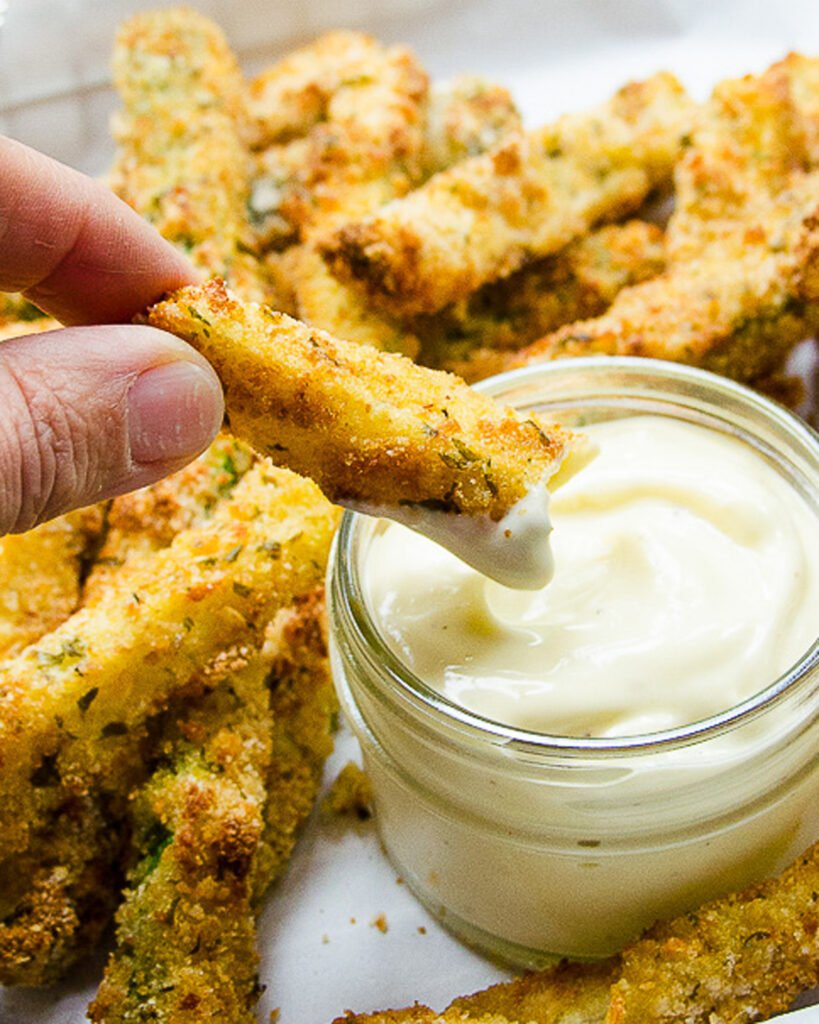 Dip for Zucchini Fries
I guess you could always resort to dipping zucchini fries in ketchup, but I think they are much better suited to a mayonnaise-style dip. This recipe includes a super quick and easy roasted garlic aïoli that you can just stir together. How to roast the garlic? Why, in the air fryer, of course! Simply slice off the top of a head of garlic to expose the tops of the garlic cloves. Drizzle a little olive oil on top and season with salt and freshly ground black pepper, and air-fry at 380ºF for about 15 minutes. Let the head of garlic cool and squeeze out the roasted cloves. Save any extra roasted garlic in your refrigerator for another recipe.