What is a Grinder Sandwich?
I can confidently say that of the words "Italian Chicken Meatball Grinders", there's only one that might need further explanation. A "Grinder" is a New England name for a large sandwich, usually served warm. The name supposedly came from the fact that these sandwiches would require some "grinding" to chew through them. That makes it sound less than desirable and I want to reassure you that there's nothing undesirable about these delicious sandwiches!
Large sandwiches have several different names in the United States – sub(marine), hoagie and hero. Submarines are usually cold and with a size of 6 to 12 inches long, they resemble… you guessed it, a submarine. Hoagies are a Pennsylvania (among other places) thing and are so called because of the implication that you had to be a "hog" to eat one ("hoggie" morphed into "hoagie"). Similarly, New Yorkers have "heroes" because you'll need to make a heroic attempt to finish one of their large meat-filled sandwiches. So, you see, the one thing all these sandwiches have in common is the size, or the challenge. These Italian Chicken Meatball Grinders are no small feat to eat and will more than satisfy the hungriest mouth you have to feed.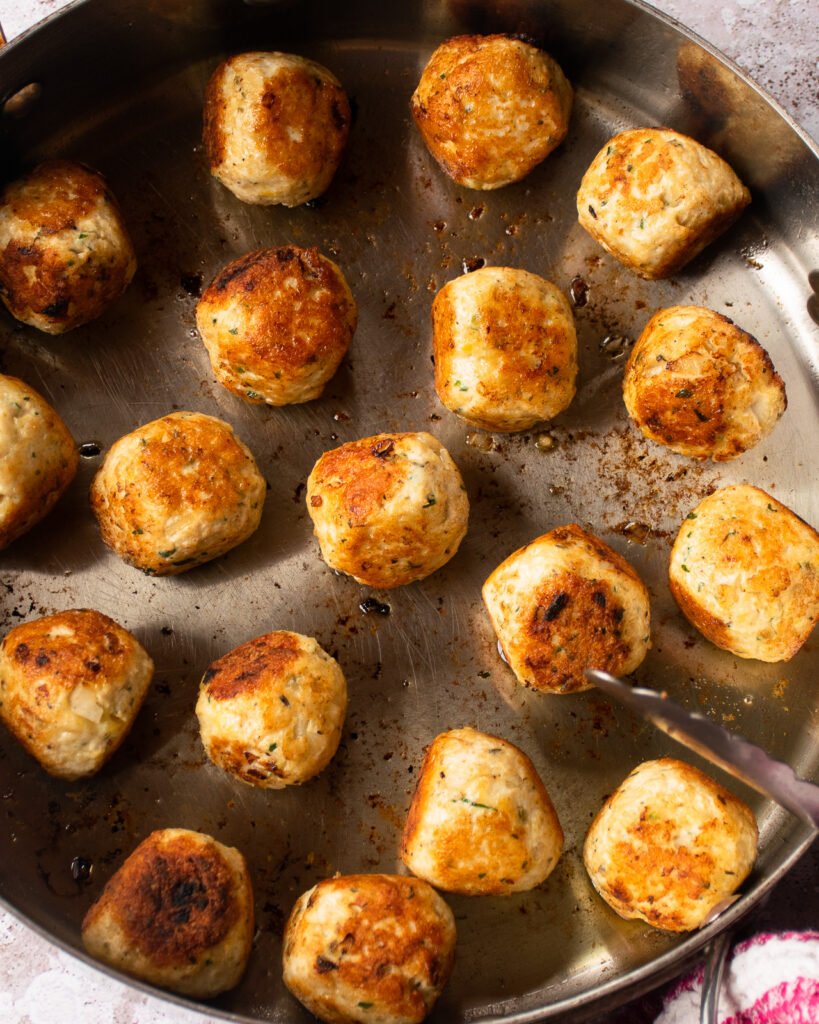 Easy Chicken Meatballs
The fist step in making these large sandwiches is to make the meatballs. You'll find the recipe for these chicken meatballs here. They are easy to make and a little lighter than traditional pork or beef meatballs, but if you're not up for the task you can substitute a store-bought meatball and cook them in the oven, on the stovetop or in an air fryer. You can find instructions for how to do so on the meatball recipe page.