Balsamic Chicken One Pan Meal
You can make balsamic chicken at any time of the year, but this recipe for Summer Balsamic Chicken calls for summer vegetables and orzo to be cooked right along with the chicken, getting everything you need for dinner done in one pan. It's best made at the end of summer when tomatoes and zucchini are at their best, but because these vegetables are available to us all year long, you really aren't limited to any one season.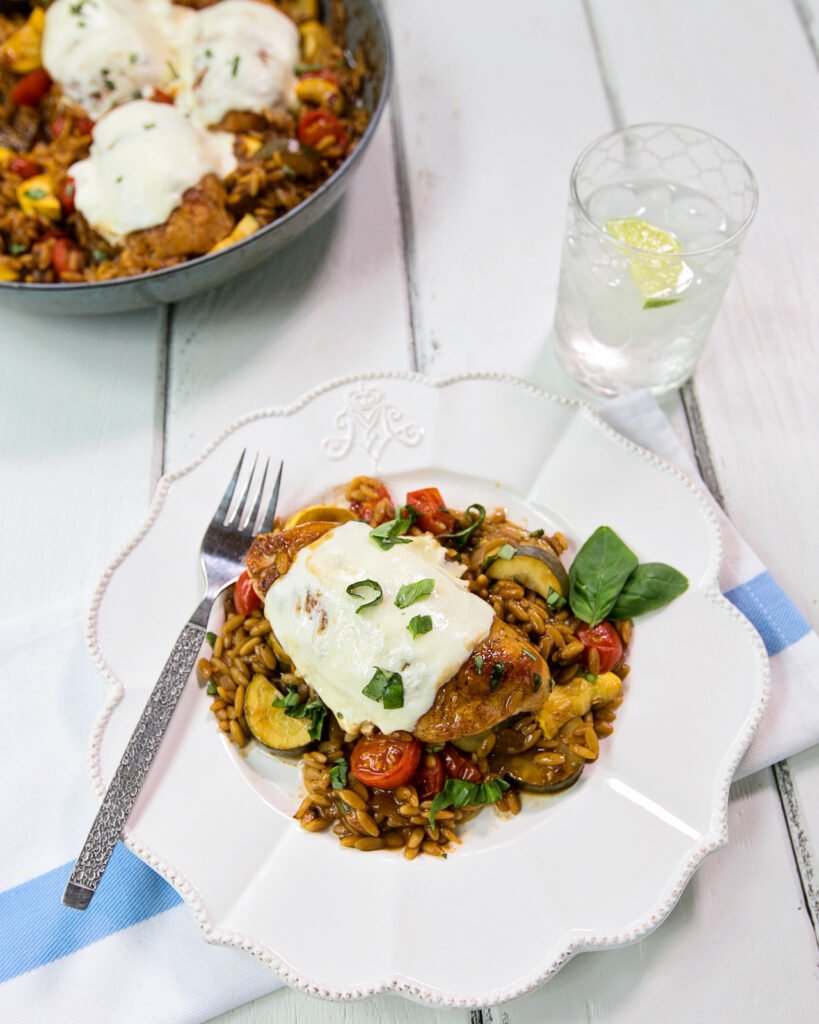 White or Regular Balsamic Vinegar
This recipe calls for regular balsamic vinegar, but you are welcome to use white balsamic vinegar instead. The difference between the two is mostly how they are made. Both start out from grapes, but with regular balsamic vinegar the grapes, skins and seeds are crushed and simmered for a very long period of time, turning the vinegar dark in color before it is aged in barrels for several years. When making white balsamic vinegar, the grapes are cooked at a low temperature or sometimes pressure cooked so that it doesn't turn brown, and then the aging time is shorter. White balsamic vinegar is  little lighter and less syrupy than regular balsamic vinegar and it has a cleaner aftertaste. One of the most obvious differences between the two, however, is the color. Consequently, white balsamic vinegar, although not quite as intense in flavor, won't turn the dish (primarily the orzo) a dark color, which might be preferable to some.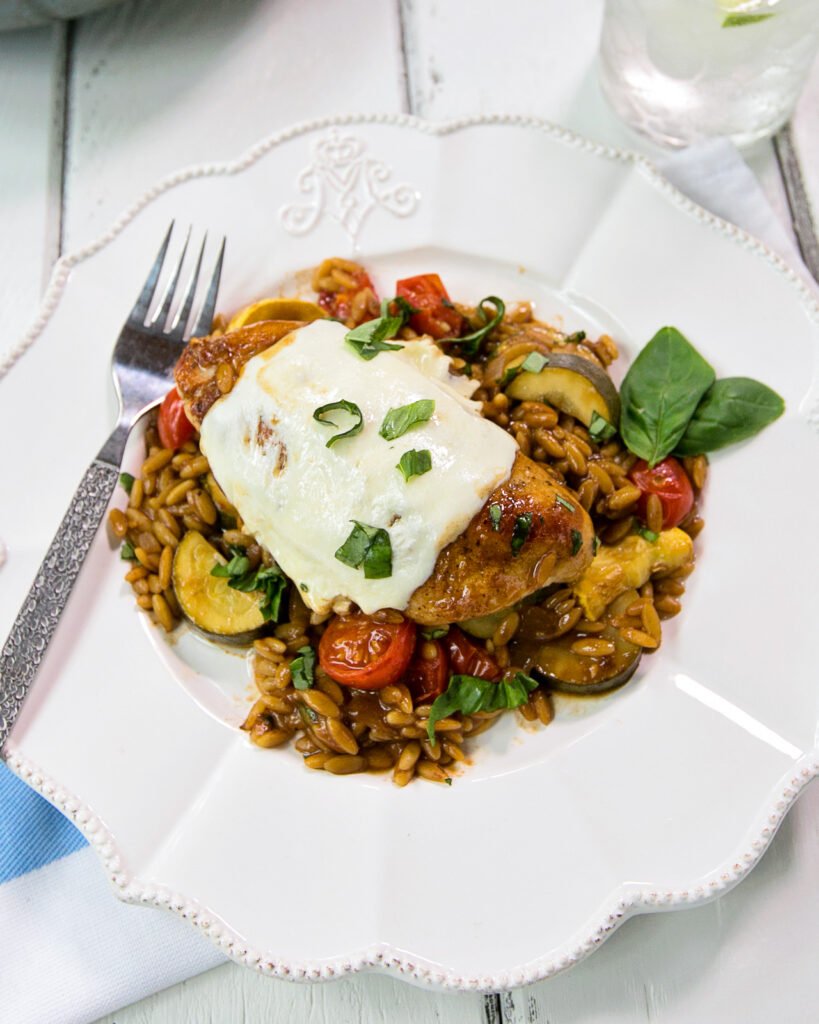 Balsamic Chicken with Mozzarella
To finish this dish full of orzo, zucchini, summer squash and tomatoes, we take it one step further at the end and top it with some fresh mozzarella cheese and basil. This is a little nod to summer's favorite salad – a caprese salad with tomatoes and fresh mozzarella. The result is a delicious summer meal that only dirties one pot and delivers on flavor.