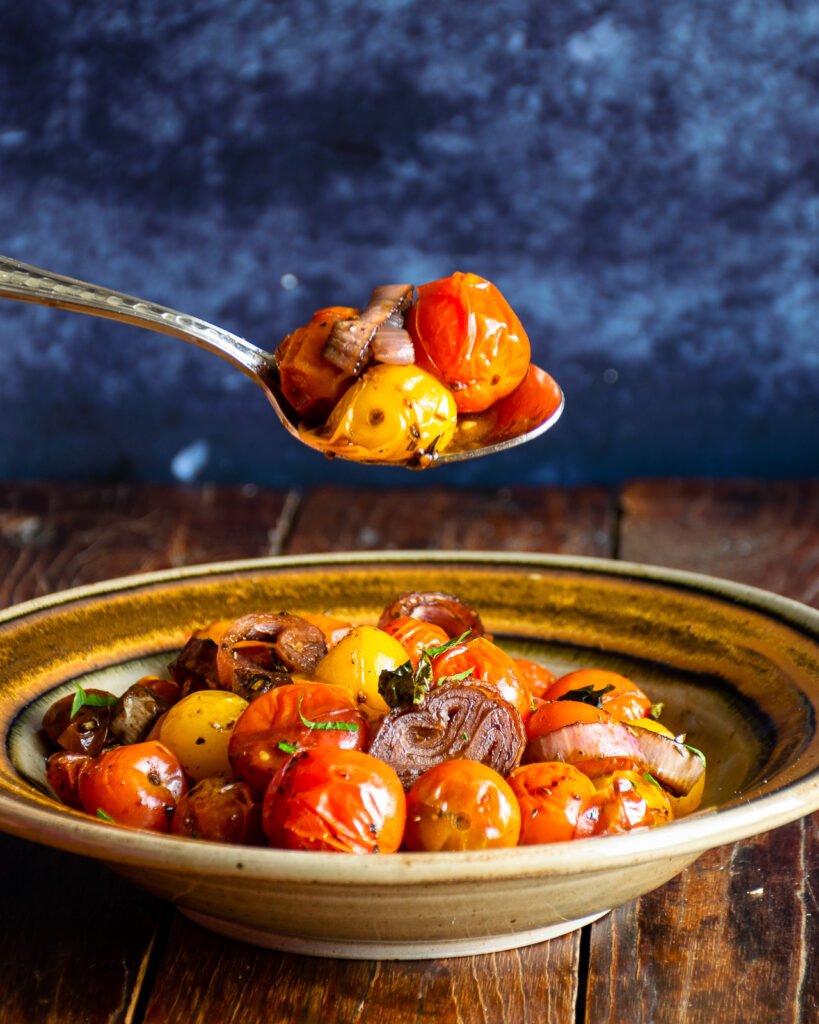 Why Roast Cherry Tomatoes?
If you're asking me this question, you clearly have not eaten delicious balsamic roasted cherry tomatoes off a spoon before. When I say they are almost like candy, I'm not joking. They are so sweet you could almost serve them over a bowl of ice cream… almost. Roasting these sweet little tomatoes takes their sweet flavor and intensifies it even more, turning them into a treat that you can simply enjoy on a piece of bread or as an ingredient in so many other recipes.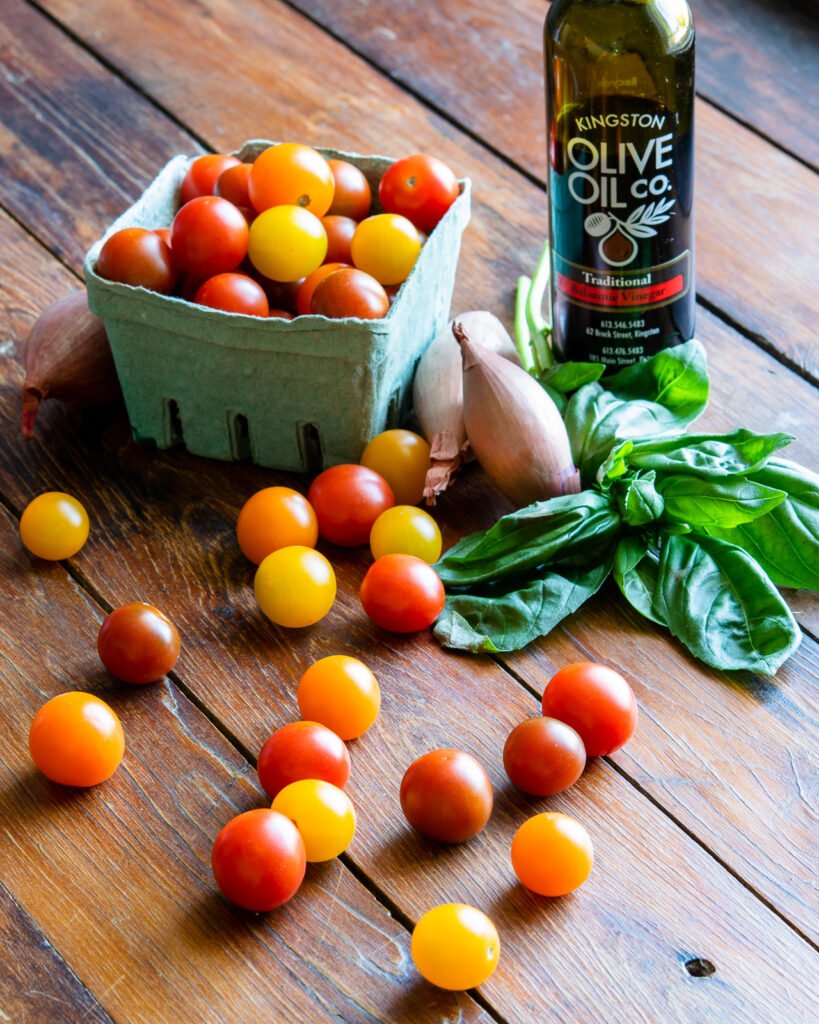 A Few Simple Ingredients
Of course, you'll first want to get ripe cherry tomatoes. There are many different varieties of cherry tomatoes. Some are sweeter than others, some are perfectly round while others are bell-shaped or oval, and they come in a variety of different colors, but any variety will do for roasting as long as they are ripe.