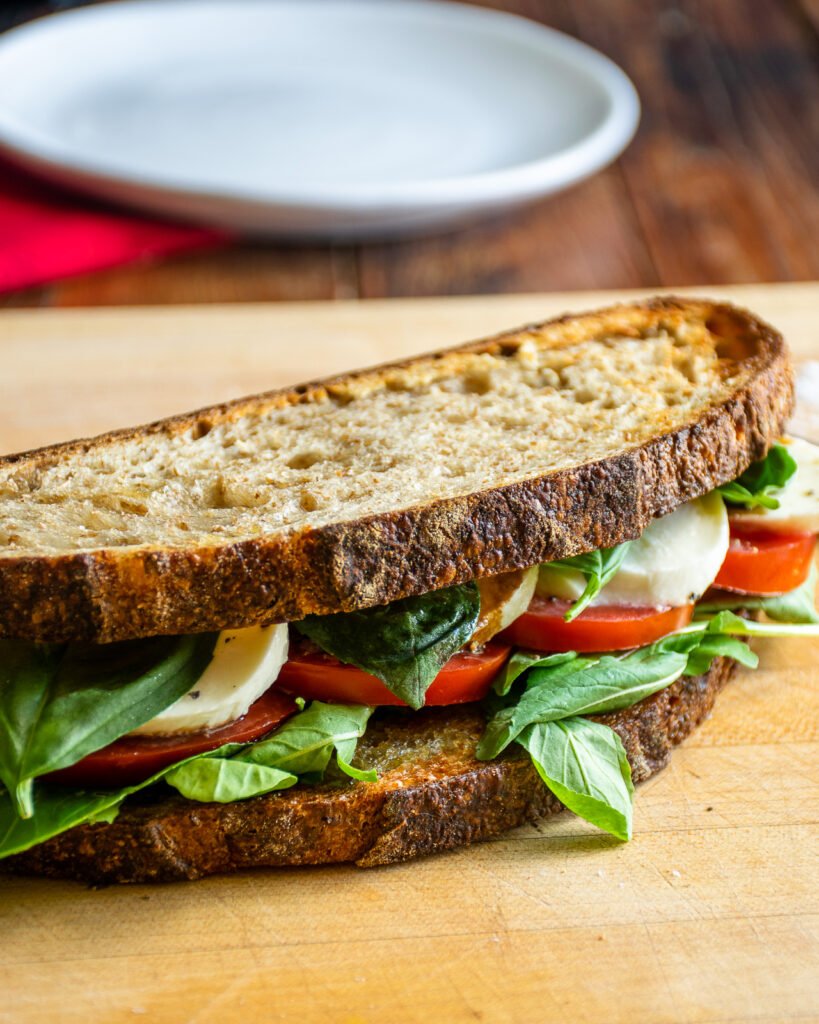 What is a Caprese Sandwich?
The word "Caprese" always refers to the classic combination of tomato, fresh mozzarella and basil and is almost always used to describe a salad. But if you take those same ingredients and put them between two perfectly toasted slices of  rustic bread, season it perfectly and add a drizzle of balsamic vinegar, you get a Caprese Sandwich. It's not a complicated sandwich to make, but there are a few tips that take it from good to great.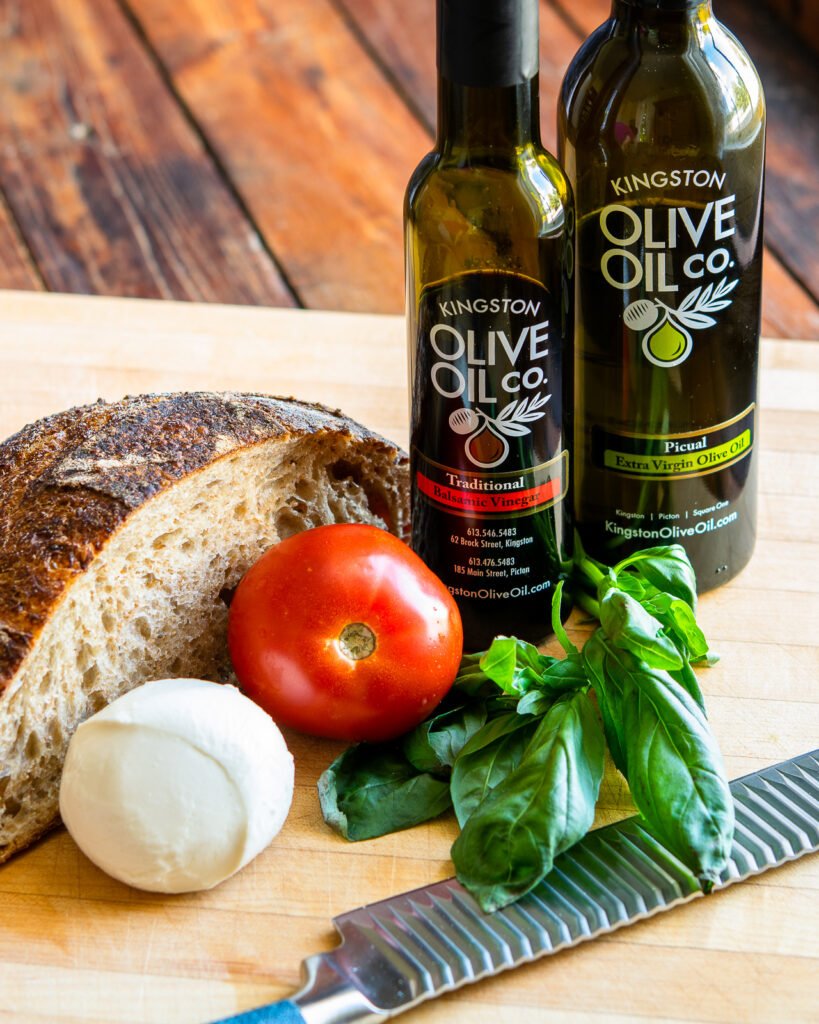 Caprese Ingredients
Whenever you have a recipe with just a few ingredients, the quality of each ingredient is super important. However, the most important ingredient in this sandwich is the tomato (you can read about different tomato varieties here at Happy DIY Home). While you can get tomatoes all year round, I think this sandwich is best made when tomatoes are at their best at the end of summer. A delicious ripe tomato is a must. The bread you use is also important, but you do have options. Use a rustic white or whole wheat loaf that you can cut yourself into perfectly sized slices, or a thick piece of focaccia, but whichever you use, be sure to toast it nicely. You can toast it under the broiler with olive oil brushed on it, fry it in a skillet with a little oil or toast it in your toaster first and then drizzle immediately with olive oil.