Easy Sheet Pan Dinner
There is something so easy and peaceful about making a sheet pan dinner, and this chicken with balsamic baked peaches is no exception. Everything bakes on one pan, making clean up easy and keeping the kitchen relatively tidy too. Start this sheet pan dinner with just the chicken, seasoned well with salt, freshly ground black pepper and a little dried thyme. I like to use a whole chicken cut into pieces so that there is a mix of white and dark meat to please everyone. You can read all about how to cut up a whole chicken in this cooking lesson.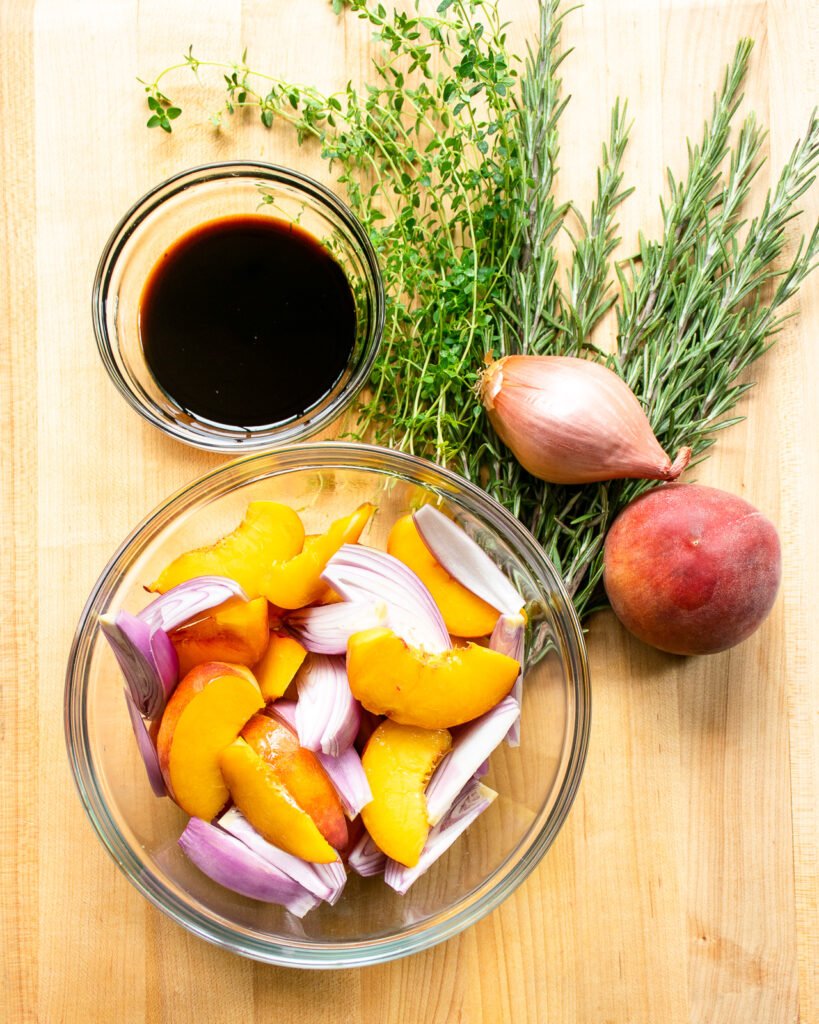 Baking Fresh Peaches
The peaches and shallots really give this dinner a summertime flavor. Fresh peaches are a joy to work with and their sweet flavor is intensified in the oven. For this recipe, freestone peaches are much easier to work with. Check out this quick lesson all about peaches to learn more about how to select a peach and the difference between freestone and clingstone peaches. Toss the peaches and shallots in the balsamic vinegar and honey mixture and add them to the chicken after twenty minutes, tucking fresh thyme and rosemary in at the same time. Bake for another 15 minutes.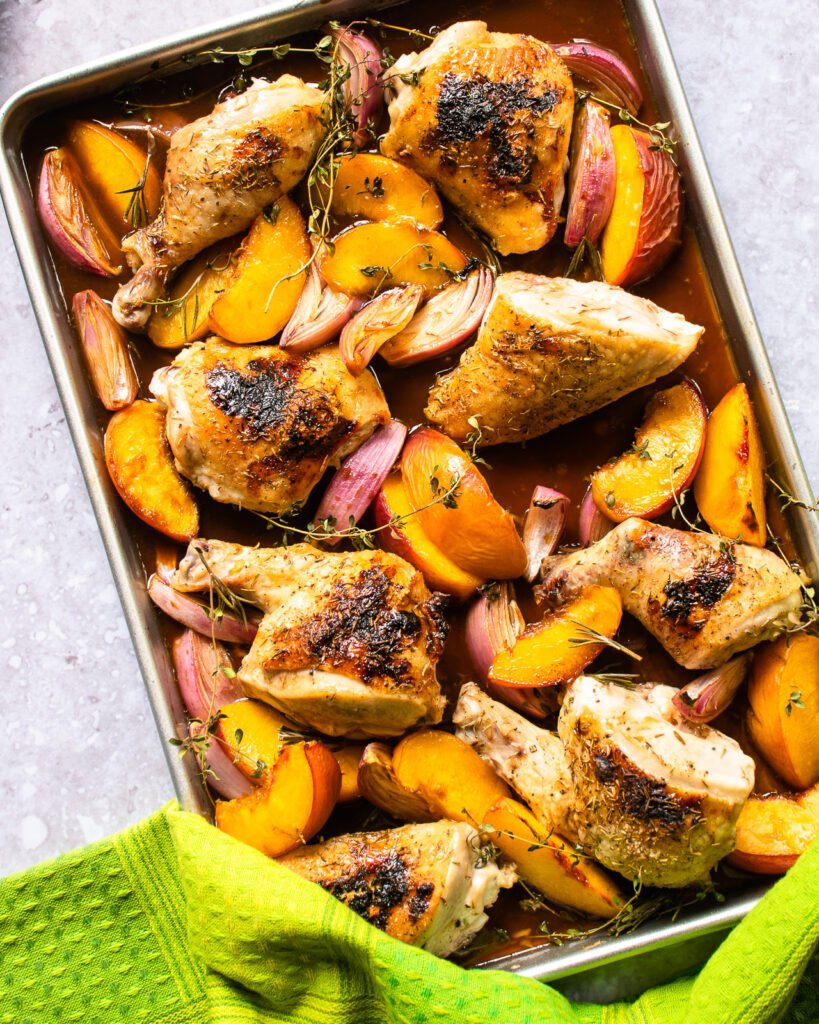 Broiling at the End
Once the chicken has cooked through, the peaches will be soft and delicious and the shallots will have just a little bite left to them. Pop the whole pan under the broiler for a minute or two to color the chicken pieces. Don't walk away – the balsamic-honey jus can burn easily.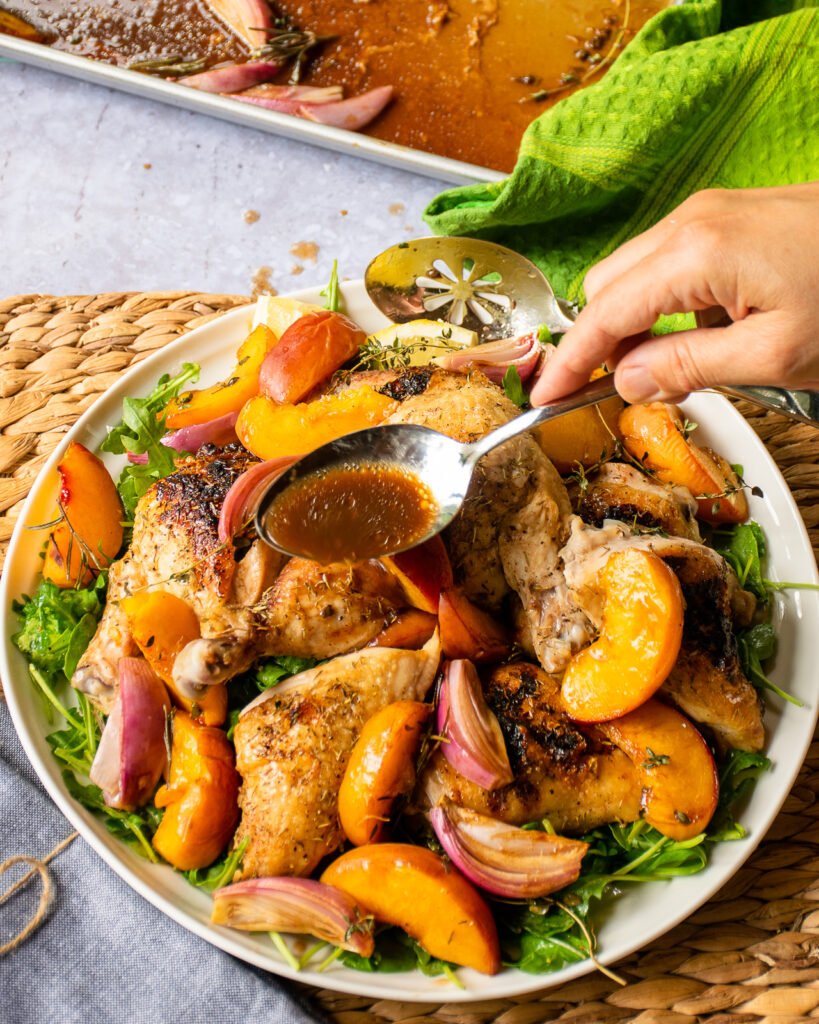 Don't Forget the Jus
Speaking of that jus, don't throw it out! It's delicious poured over the chicken, peaches and shallots and is just enough to moisten the entire dish with arugula and goat cheese tossed in.
What to Serve Alongside
On a warm summer night, you really don't need anything to go with this easy one pan meal, but I happened to have a few yellow beans in the garden and they made a nice addition to the plate just simply boiled and salted. I'll also let you in on a little secret – the leftovers can be made into a delicious chicken salad. Chop up the chicken, roasted shallots and peaches and mix with a little mayonnaise, salt and pepper. Delicious again!