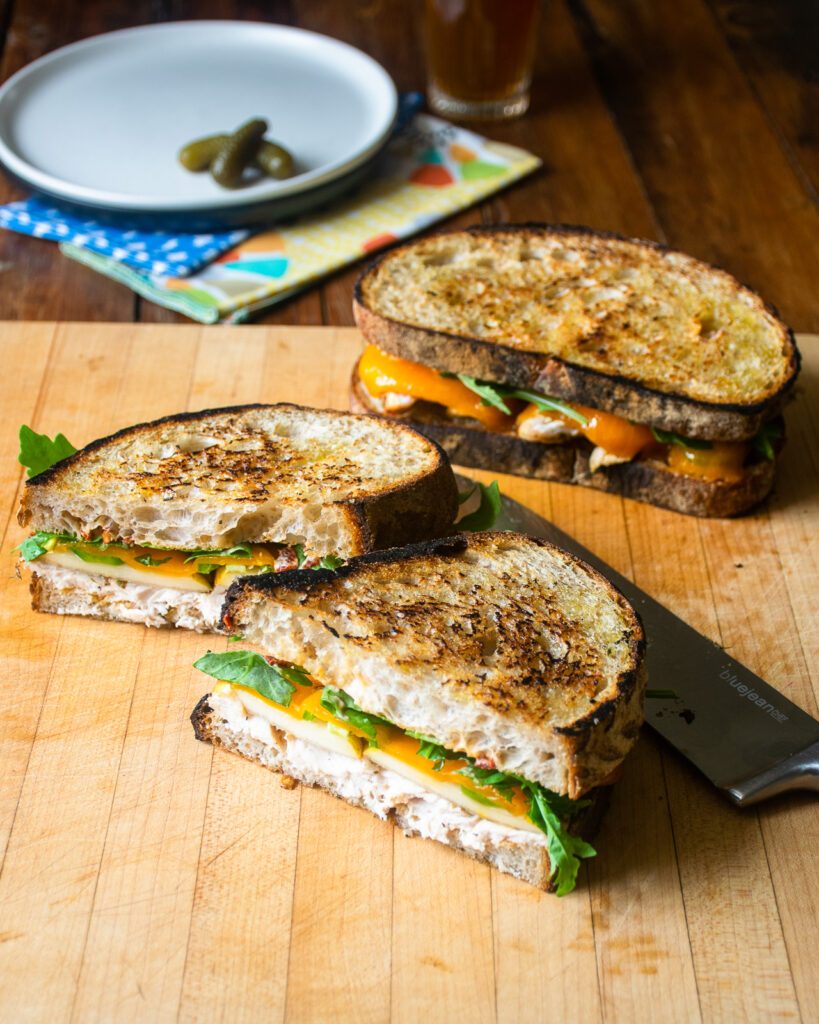 The Sandwich That Has It All
This Spicy Turkey Panini really does have it all. It has luscious, moist turkey breast. It has sharp Cheddar cheese. It has bright and peppery arugula. It has sweet pear slices, creamy, spicy chipotle mayo and… wait for it… raw, crunchy and spicy Jalapeño pepper slices. Wait! Stop! Don't let the Jalapeño scare you off! Jalapeños are not too hot, especially when thinly sliced and then sandwiched with Cheddar, sweet pear, creamy mayo and turkey to shoulder the spice. It won't be too much for you, but the crunch and the gentle spice they deliver makes this sandwich something special.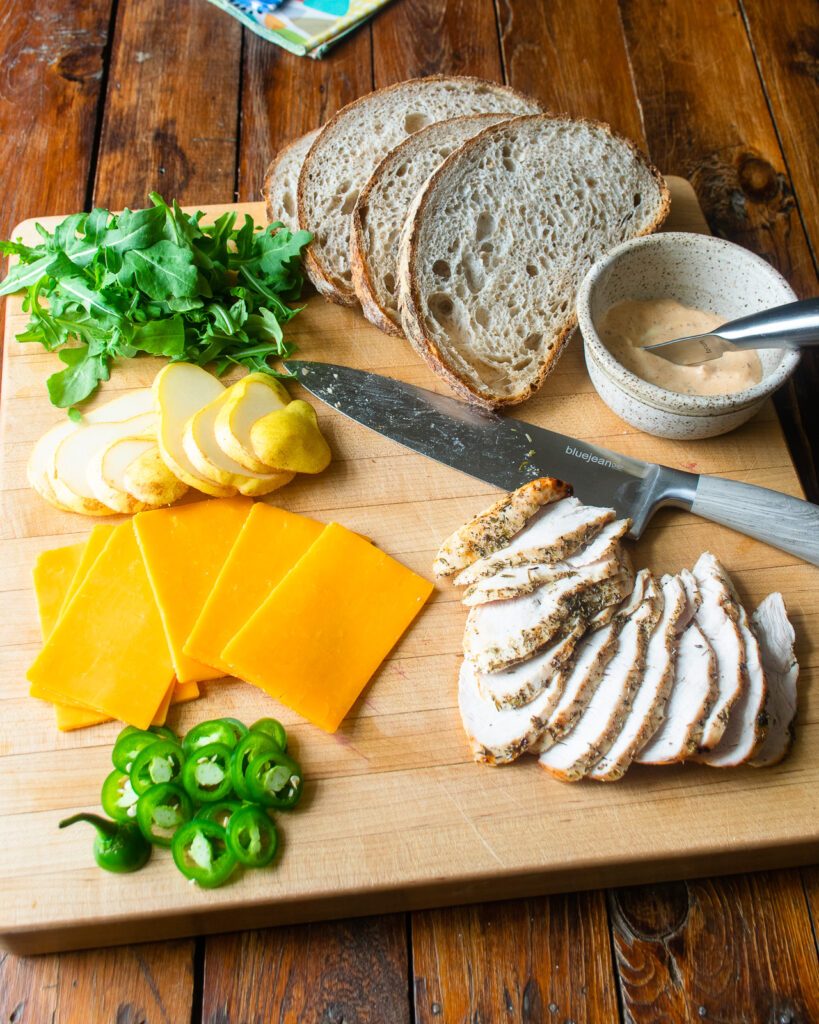 Leftover Turkey (if you have it)
This sandwich is a perfect way to use up leftover turkey breast if it happens to be just after Thanksgiving or Christmas. However, it's worth cooking a small turkey breast just for this sandwich. You can find small turkey breasts year round in the supermarket and I don't know why we would reserve a delicious roast turkey breast for just one or two times a year. I cook my turkey breast seasoned with salt, pepper and thyme in the air fryer oven – a 3 pound turkey breast will take about 45 minutes at 350˚F – and then slice.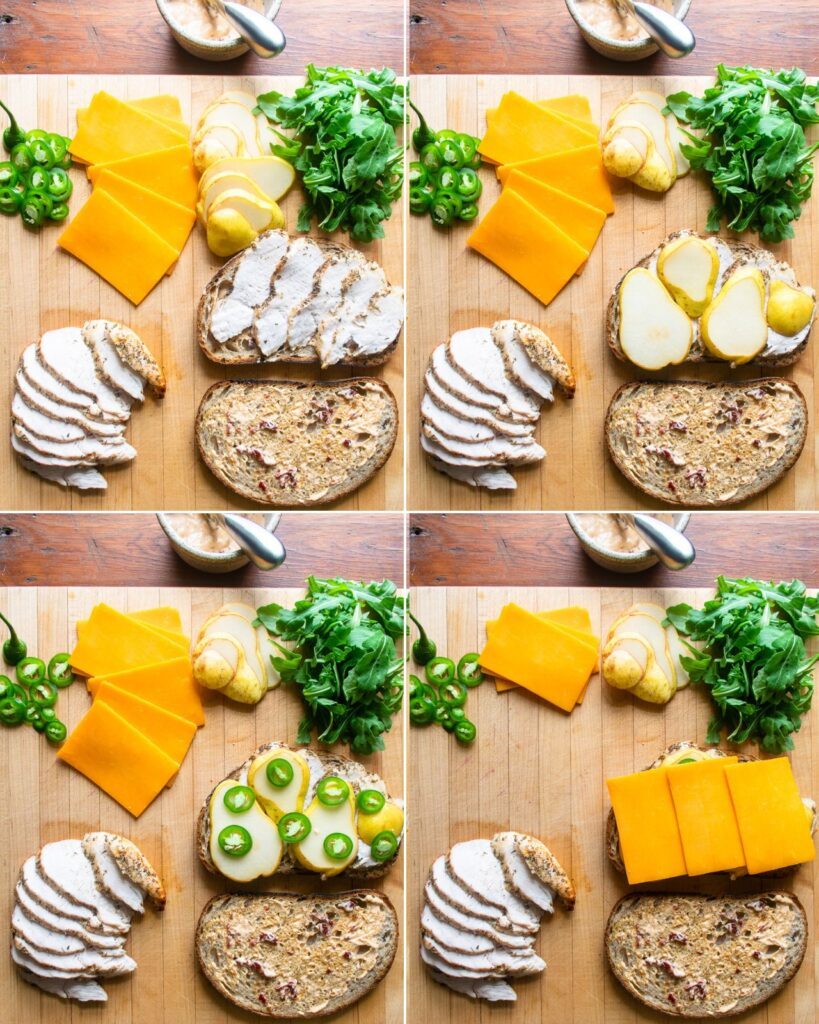 Build Your Sandwich
You can really build the sandwich any way you like, but I tend to think things through when I make a sandwich. I put any ingredient that is wet (in this case, the pears) in the center, away from the bread. I also try to think of cheese as glue, keeping the sandwich together. In this sandwich, I want to keep those slices of Jalapeño from falling out, so I put the cheese on top to glue them into place.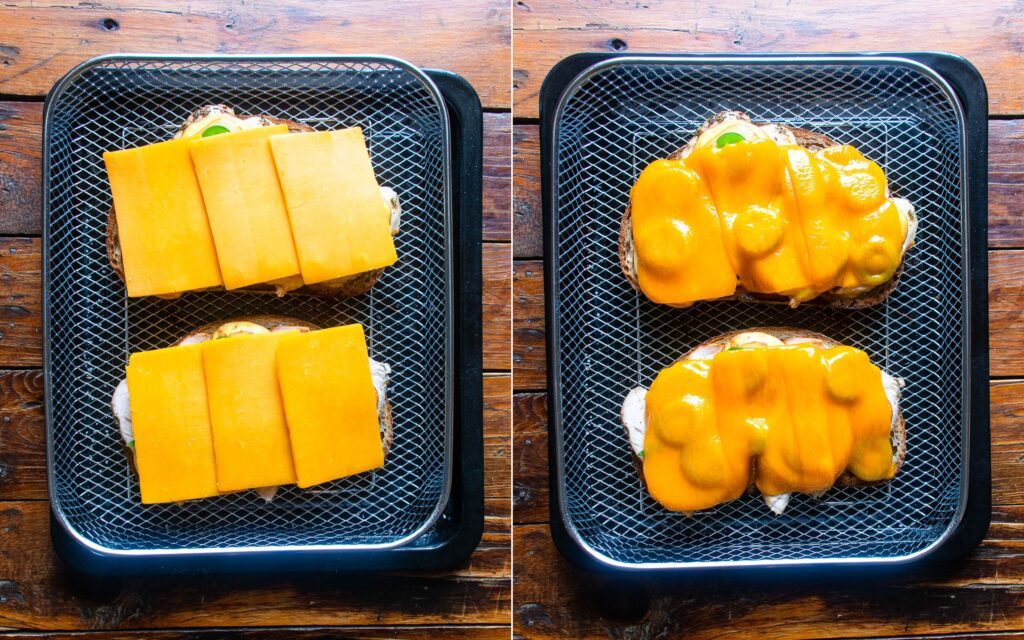 Press or Toast your Panini
If you have a panini press, you could build the sandwich all the way and then press it to toast it and warm it up. Alternatively, you could pop the almost-fully-assembled sandwiches into the air fryer before you add the arugula and just melt the cheese properly over everything. This will also warm the turkey if it has come out of your fridge and the heat also enhances the sweet notes in the pear.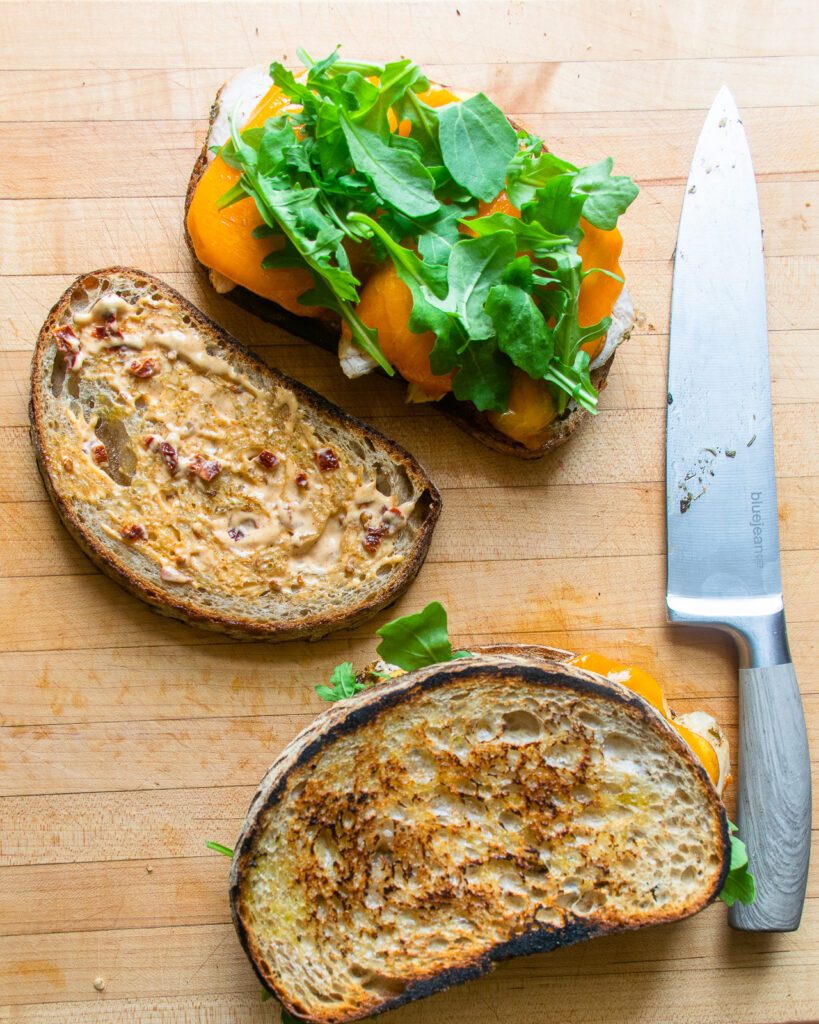 Arugula or Other Greens
Arugula might be my favorite leafy green. I love it's peppery flavor and that seemed to fit perfectly with this Spicy Turkey Panini recipe. If you don't like or don't have arugula, however, you can use any green you have. Butter lettuce, green or red leaf lettuce, Bibb…whatever you have.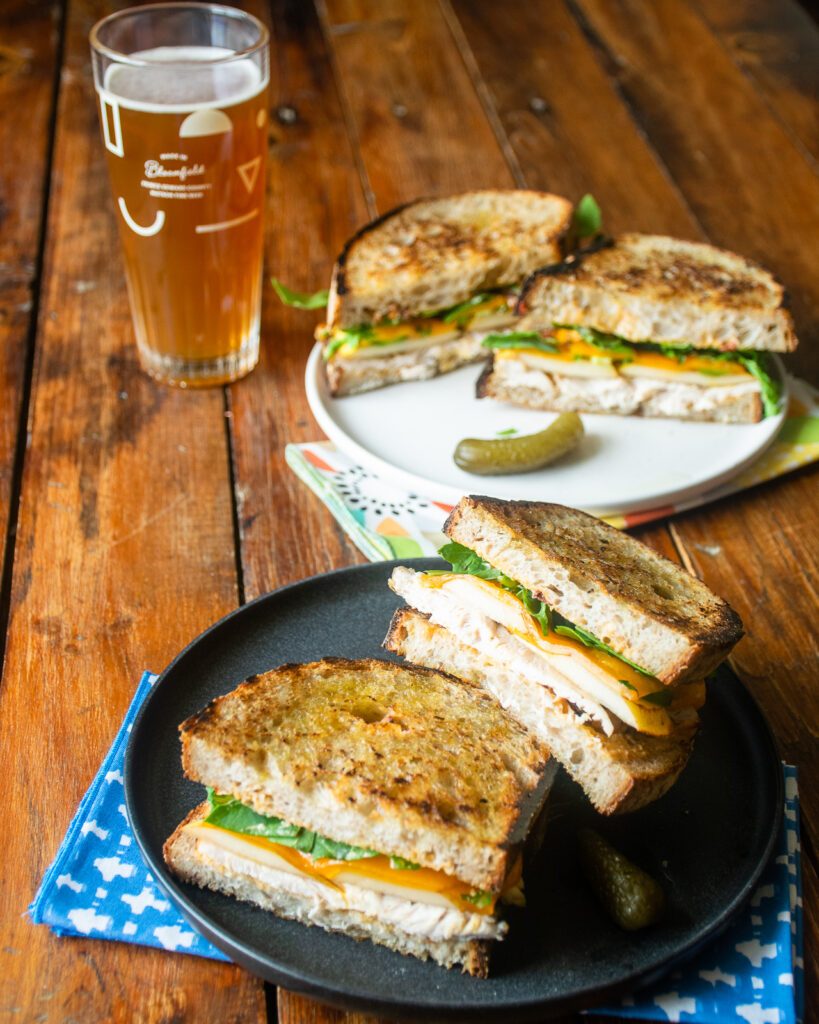 Need Anything Else?
Does this Spicy Turkey Panini need an accompaniment? I don't really think so. A sweet pickle is nice. If you're sharing, perhaps a cup of carrot orange soup would be nice alongside. Me? I'm just going for the whole sandwich myself!