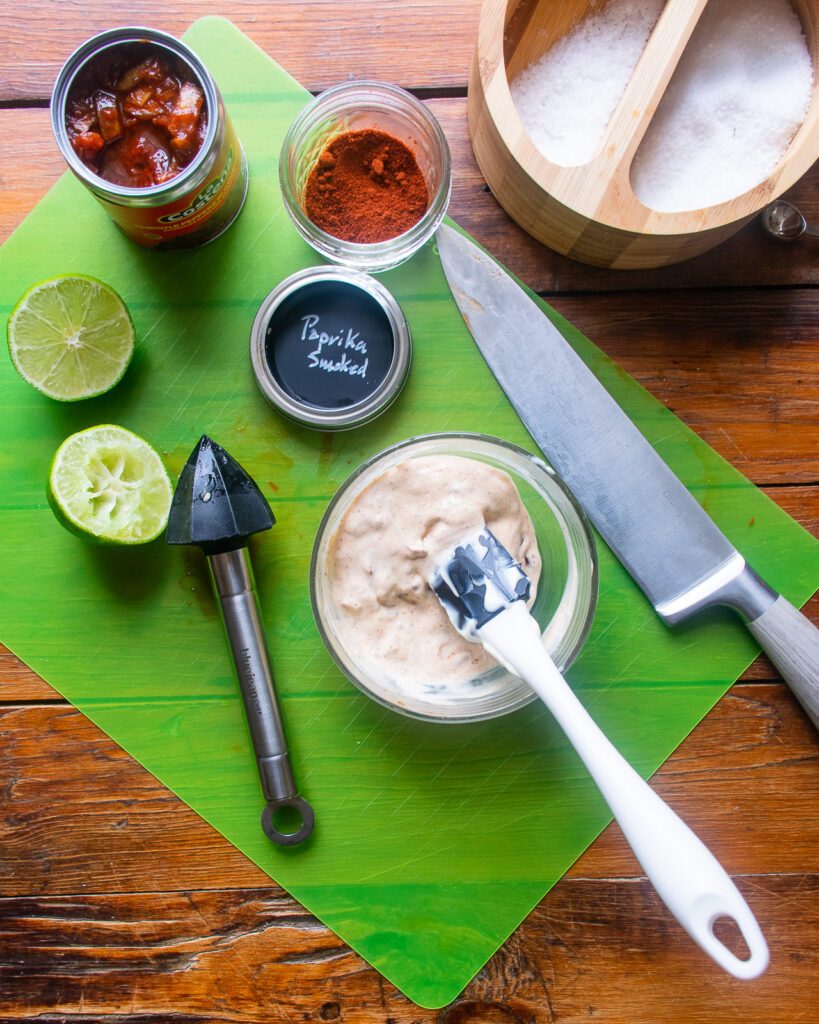 Easy Sandwich Spread
Sometimes mayo is not enough. Sometimes you need to give your sandwich something a little zestier, more flavorful. That's where this chipotle mayo comes in – it's got kick and yet is still creamy, delicious and easy to spread. It's also super simple to make and will take you about 2 extra minutes.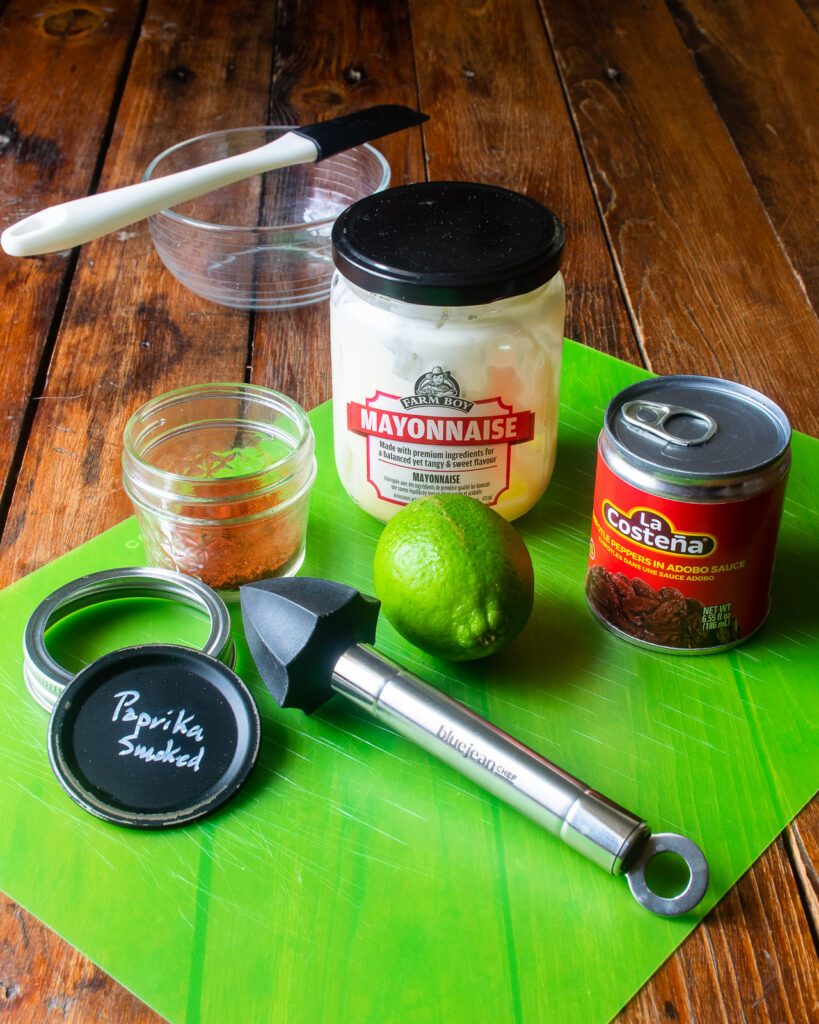 Chipotle Peppers
A chipotle pepper is simply a dried and smoked Jalapeño pepper. You can find them dried in the supermarket or specialty store, but the kind we are using in this recipe for chipotle mayo comes in a jar. You want to find the chipotle peppers in adobo sauce because the sauce that comes along will be a part of the recipe, adding tons of flavor. The recipe also uses a little smoked paprika to enhance that smoky flavor and some lime juice to brighten the spread a little.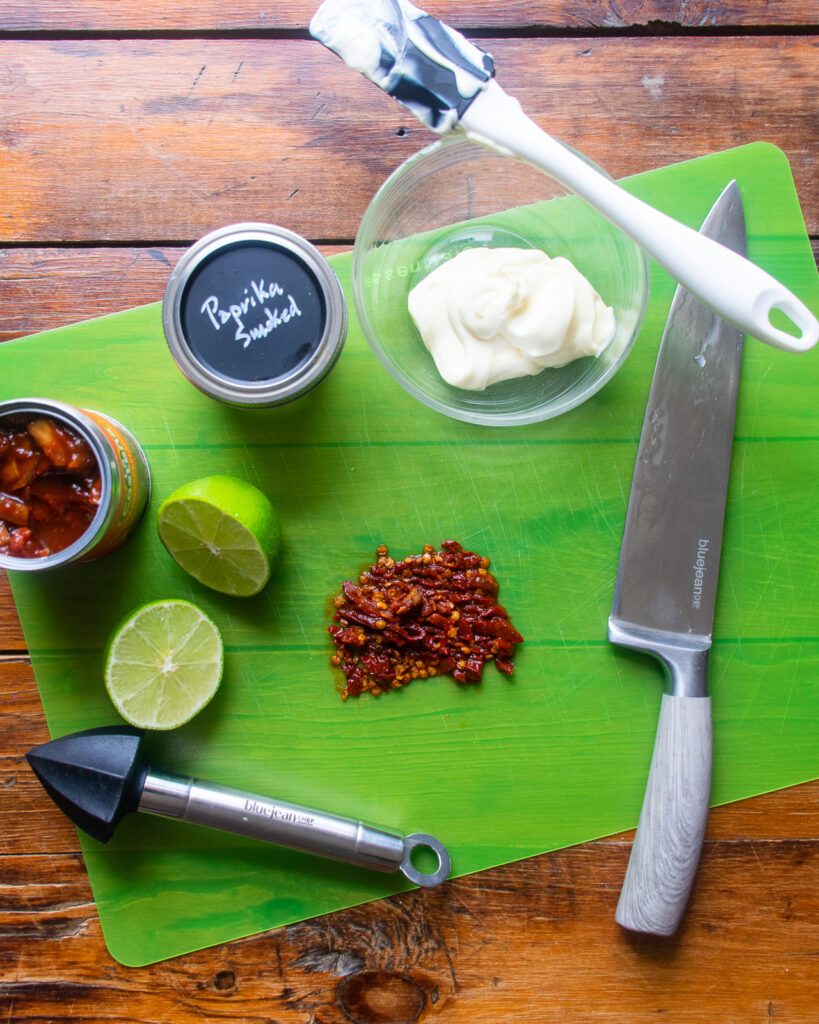 Simple Stir Together
These are the easiest of recipes – where you just put the ingredients in a bowl and stir together. That's all you do here. Chop the chipotle pepper in adobo, squeeze the juice of of lime, pinch in a little smoked paprika and mix it all with your favorite mayonnaise. Stir well and then store your chipotle mayo in a jar for 2 to 3 weeks in the refrigerator or spread it all on your spicy turkey panini right away. It's also great as a dip for french fries or roasted potatoes… or at least that's what I've heard. 😉