I always tell my students that making a delicious carrot soup is a great way to practice your knife skills. Since the soup will get puréed at the end, it doesn't really matter how you cut the carrots up, so you can make many different types of cuts with the carrots and get all your practice in. If you're not into practicing your knife skills, of course, you can use a food processor or chopper to cut up the carrots for this carrot ginger orange soup, but you'll be missing out. 😉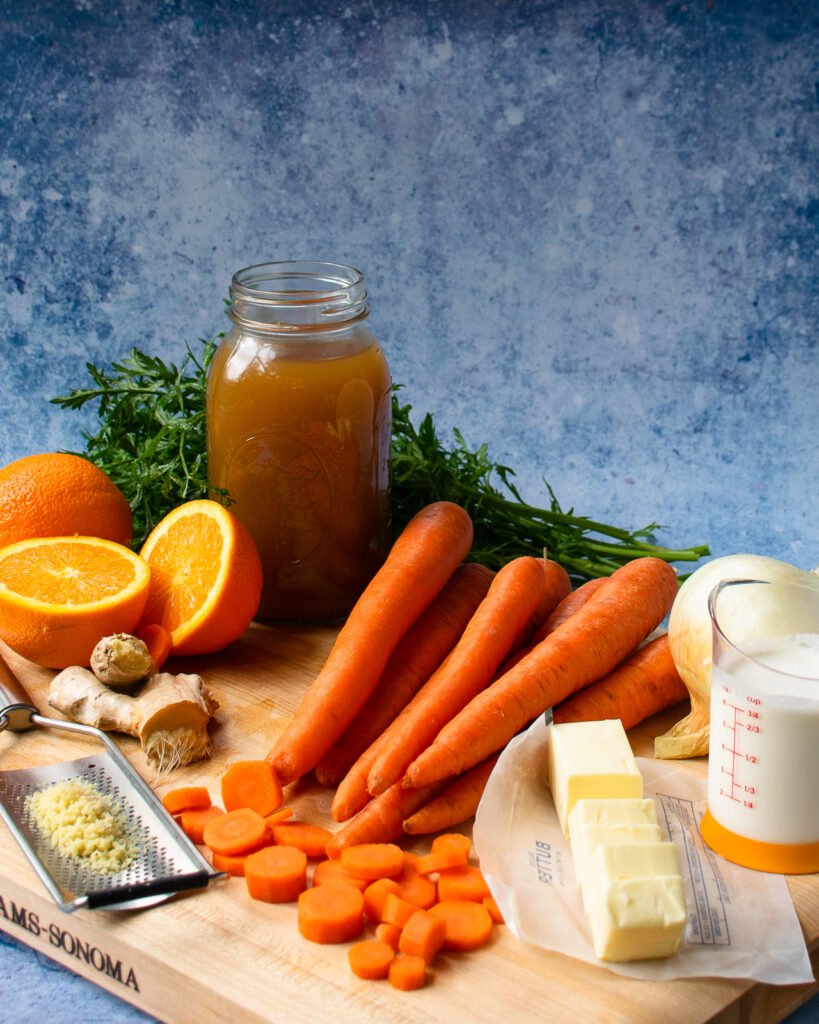 The first cooking step, once you have all your carrots cut up, is to sweat the onions and carrots together. Sweating is a culinary term that isn't used very often in home cooking settings, but it's used all the time in professional cooking and is actually very descriptive. It means to cook the vegetables over a low to medium heat so that they sort of cook in their own juices. You're not looking for color on the vegetables when you sweat them – you just want them to soften slightly and start to release their flavor. Adding salt to your vegetables helps bring out the moisture in the vegetables, letting them sweat faster.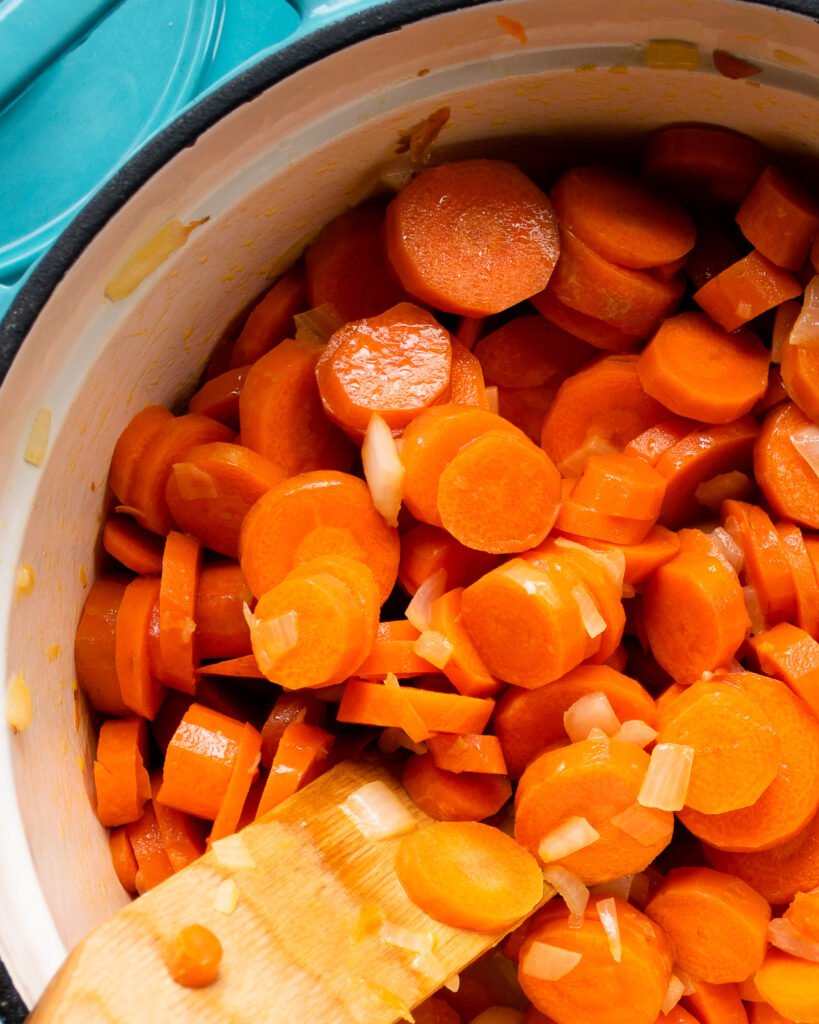 When it comes time to add liquid to the soup, you have a choice. You can either add chicken stock, or if you prefer, you can add just water. I often use water when making vegetable soups because I like the flavor of the main vegetable to be the prominent flavor in the soup and not muddied with the flavor of chicken stock. Having said that, using a good quality chicken stock is never a bad idea (unless you're vegetarian!). A quick simmer – 30 to 40 minutes – is plenty of time to make sure the carrots are completely soft and have had time to blend their flavor with the orange juice and ginger. You can use an immersion blender to purée the ingredients, or you can work in batches and purée the soup in a blender or food processor. I prefer to use a blender because that way I know that no carrot can escape being puréed, but an immersion blender is admittedly much faster.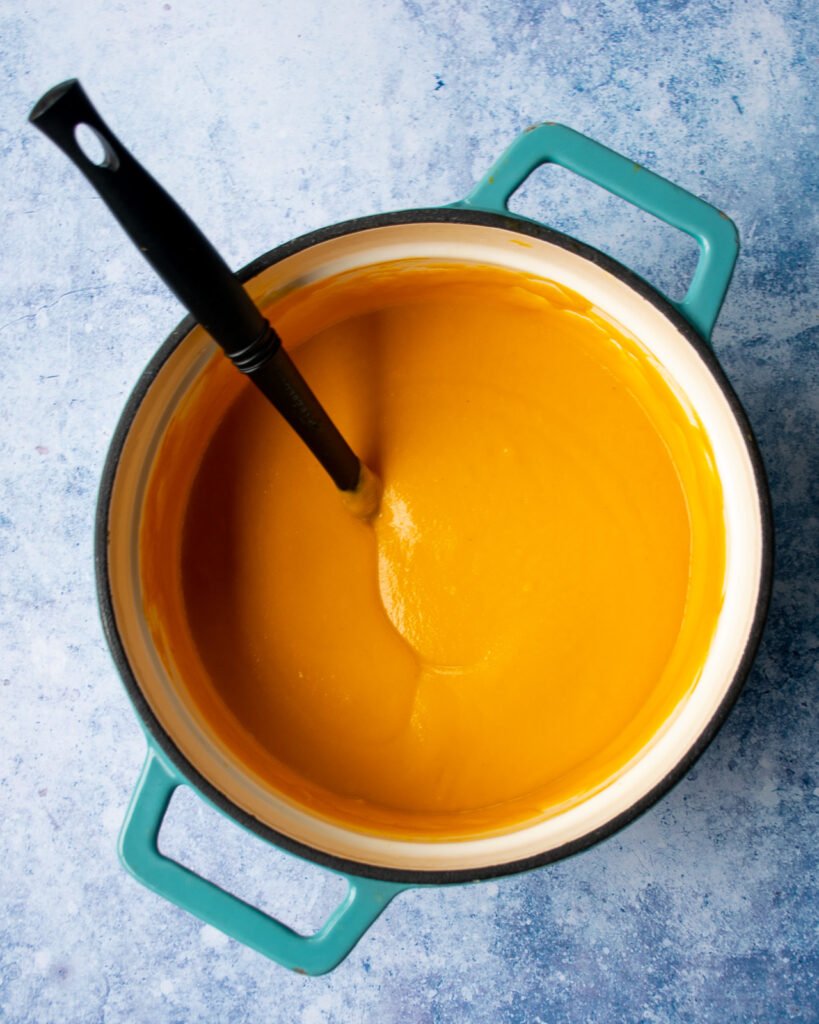 This soup is a great way to start a dinner party because it can be made ahead of time and just reheated when you're ready to serve, without worrying about any change in color as is the case with many green vegetable soups. Garnishing with a touch of whipped cream, a sprinkle of nutmeg and some curly orange zest can take this simple carrot ginger orange soup to the next level in a very elegant manner. Et voilà!