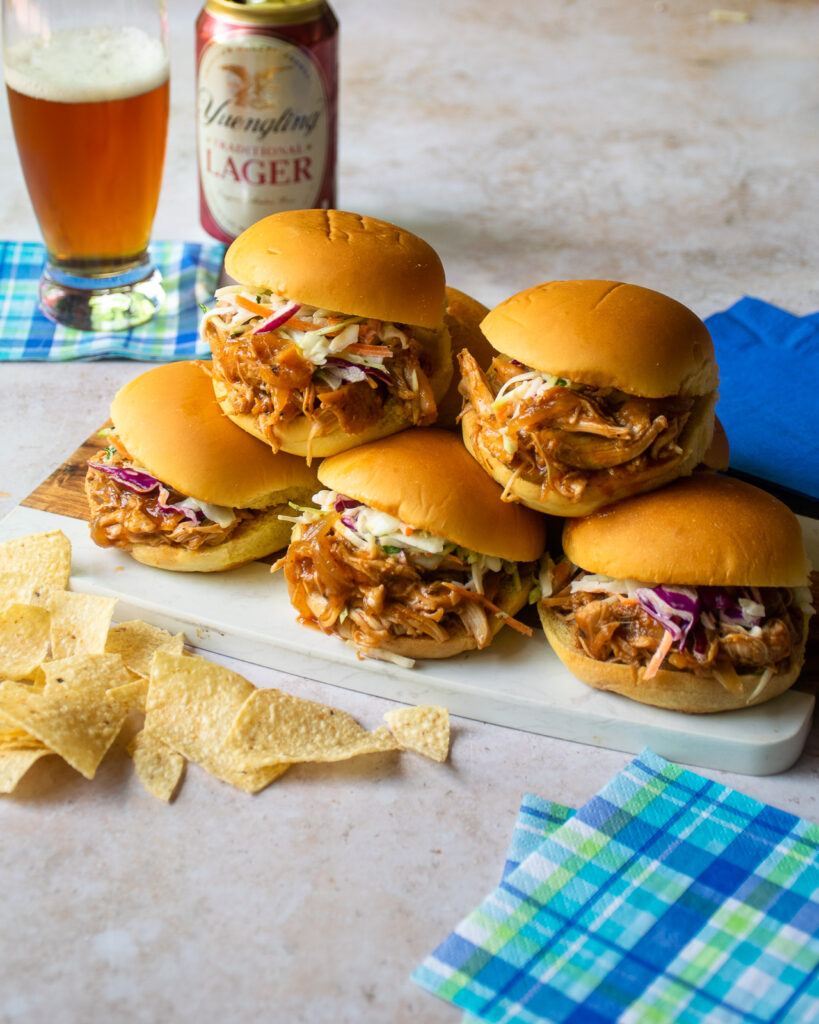 How to Make Pulled Chicken in a Slow Cooker
Truth is, if you're making pulled chicken, you probably have other foods to prepare. You might want to make coleslaw to go with the pulled chicken, or a few side salads to go on the plate, or you might be having pulled chicken sliders as just part of a tailgating party with other items. Using a slow cooker is a perfect way to accomplish the task of making the pulled chicken, leaving you lots of time for everything else. You simply sear the chicken, add onions and then cook the chicken and onions in the BBQ sauce. After the set time, it's tender and shred-able and all you'll need to do is pile it onto slider buns.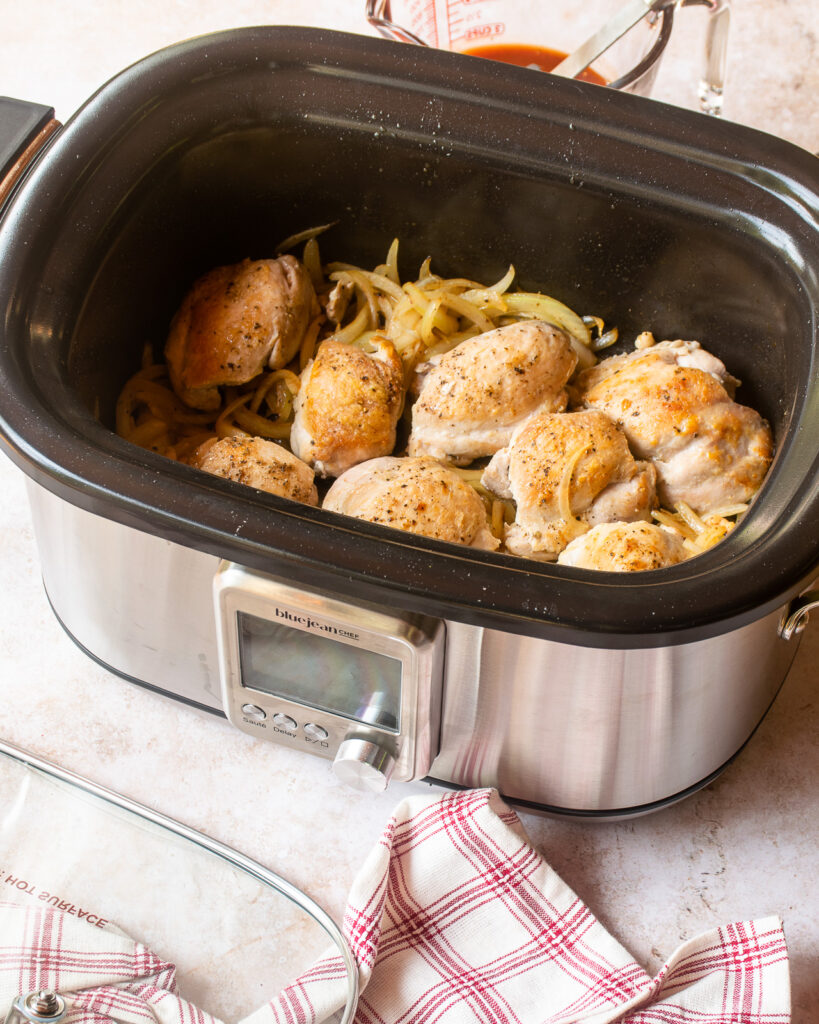 What Kind of Chicken for BBQ Pulled Chicken
I like to use chicken thighs for pulled chicken because they are more flavorful and moist, but you can use chicken breasts if you're really adamant about it, or a combination of both thighs and breasts if that's what you have on hand. Whatever you choose, the chicken will get shredded and coated in sauce, so it will be juicy and full of flavor.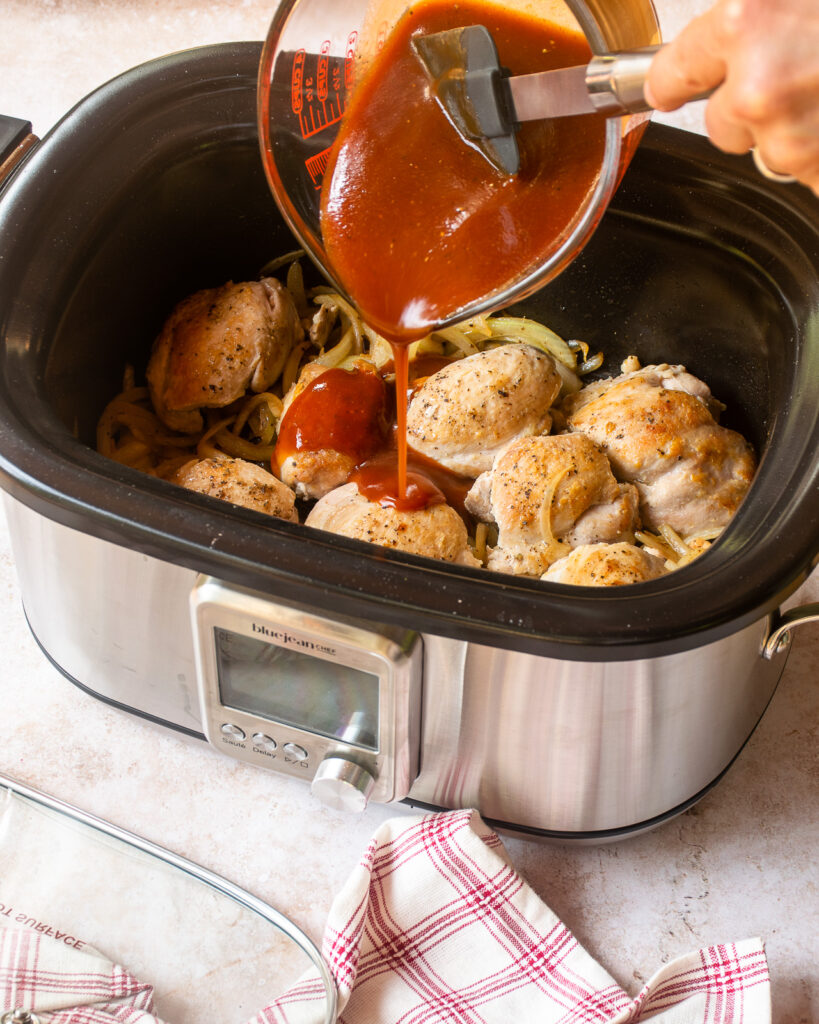 Sauce for Slow Cooker BBQ Pulled Chicken
The BBQ sauce for the chicken is very simple. The onions are cooked with the chicken and spices and then you just stir in a mixture of ketchup, brown sugar, Worcestershire sauce and apple cider vinegar. Easy. Pour this mixture into the slow cooker all over the chicken and let it cook low and slow. It will cook down into a delicious sauce.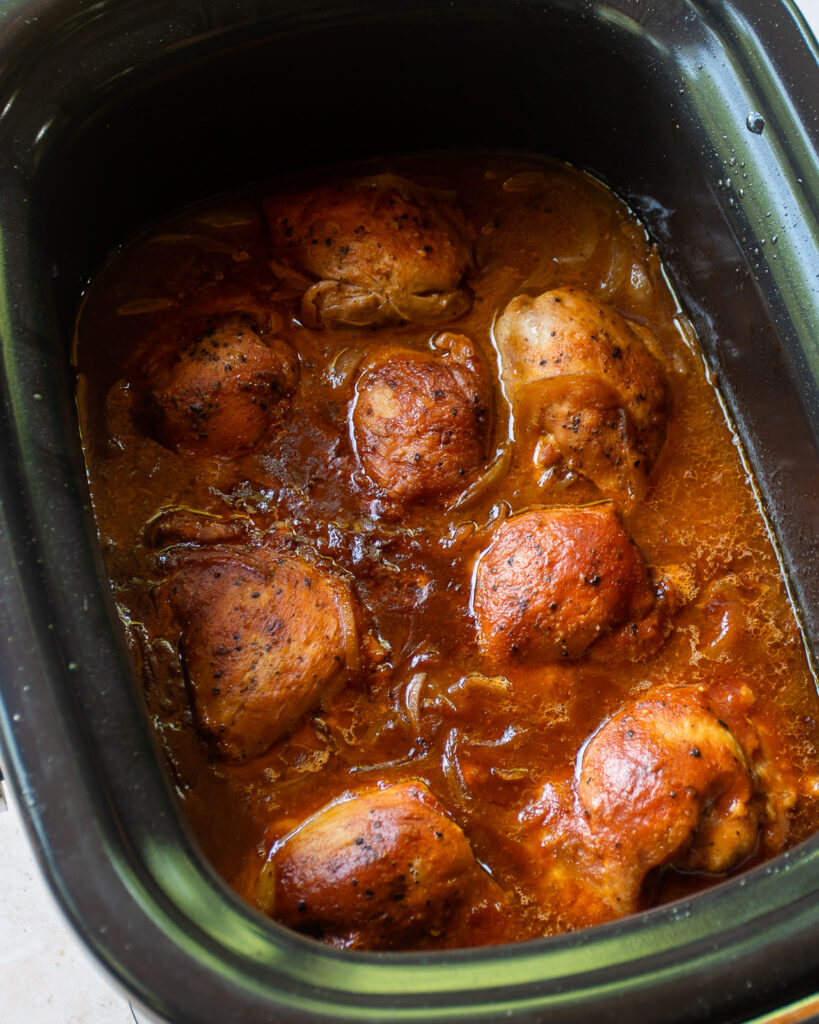 What Sides go with BBQ Pulled Chicken
For me, coleslaw is an essential side dish for pulled chicken. You can put it right into the slider sandwich with the pulled chicken, or serve it on the side. Other traditional side dishes with pulled chicken are potato salad. You could make a classic version like this, or use your pressure cooker for this version with lemon mayonnaise. For a big gathering, you could also add a macaroni salad. This chicken macaroni salad can be made without the chicken for a delicious side. There are so many options.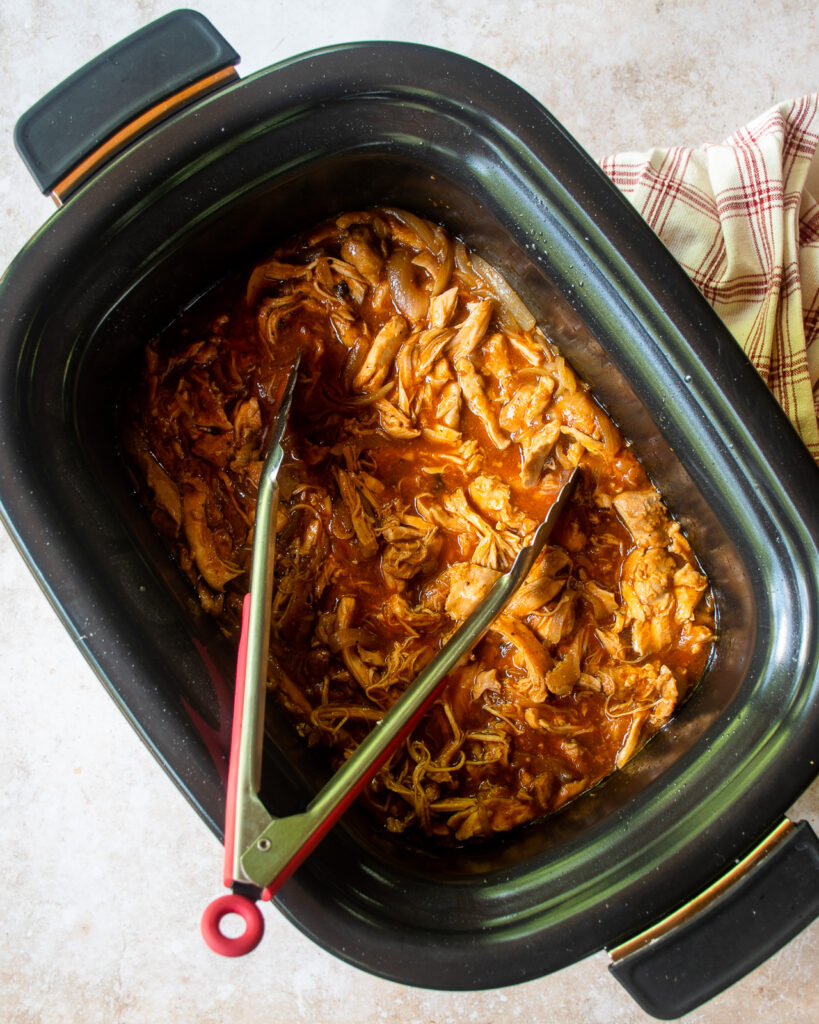 What to do with Leftover BBQ Pulled Chicken
If you happen to have any leftover BBQ pulled chicken, you can put it into zipper sealable plastic bags, sealed with as much air removed as possible, and freeze it. If you freeze it lying flat in your freezer, it defrosts very quickly. Pulled chicken definitely lends itself to be put in a roll and devoured like a sandwich, but you can also use it to stuff a baked potato, or sweet potato. It also makes a great filling for a taco or quesadilla, or even a burrito. You could turn it into a tamale casserole or enchiladas, or put it on a pizza as a delicious BBQ chicken topping. This is all, of course, IF you have any leftovers!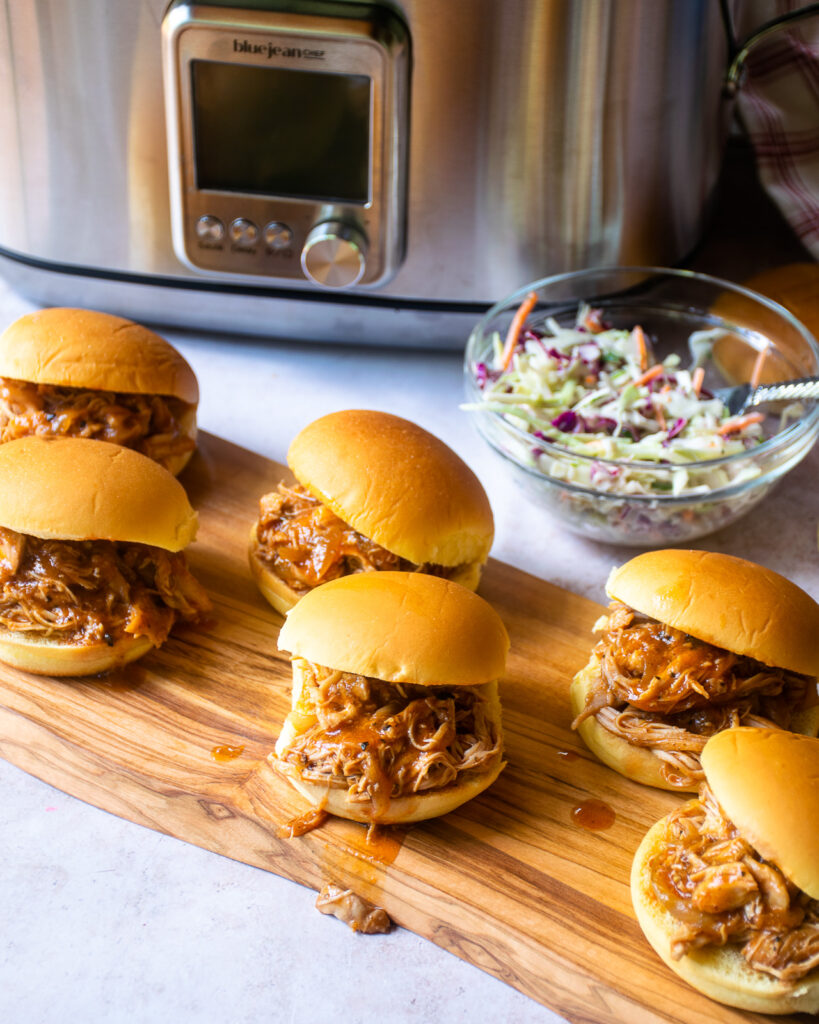 Best Buns for BBQ Pulled Chicken Sliders
My choice of bun for BBQ pulled chicken sliders is a soft roll, like a potato roll or milk bread roll. You'll want something that is easy to bite through so you don't have to chew and tug at it. Warm them gently in an oven or toaster over and then pile in the chicken (and coleslaw)! These will go fast!