Why Brine Chicken in Pickle Juice?
How many times have you finished a jar of pickles and then just tossed the juice and seasonings down the drain? I bet you've probably done that every time you've finished a jar of pickles! Well, don't. That salty flavorful pickle juice is perfect for brining chicken. Pickle brined fried chicken not only uses up what you would otherwise throw out, it's also some of the juiciest, tastiest fried chicken you will ever make.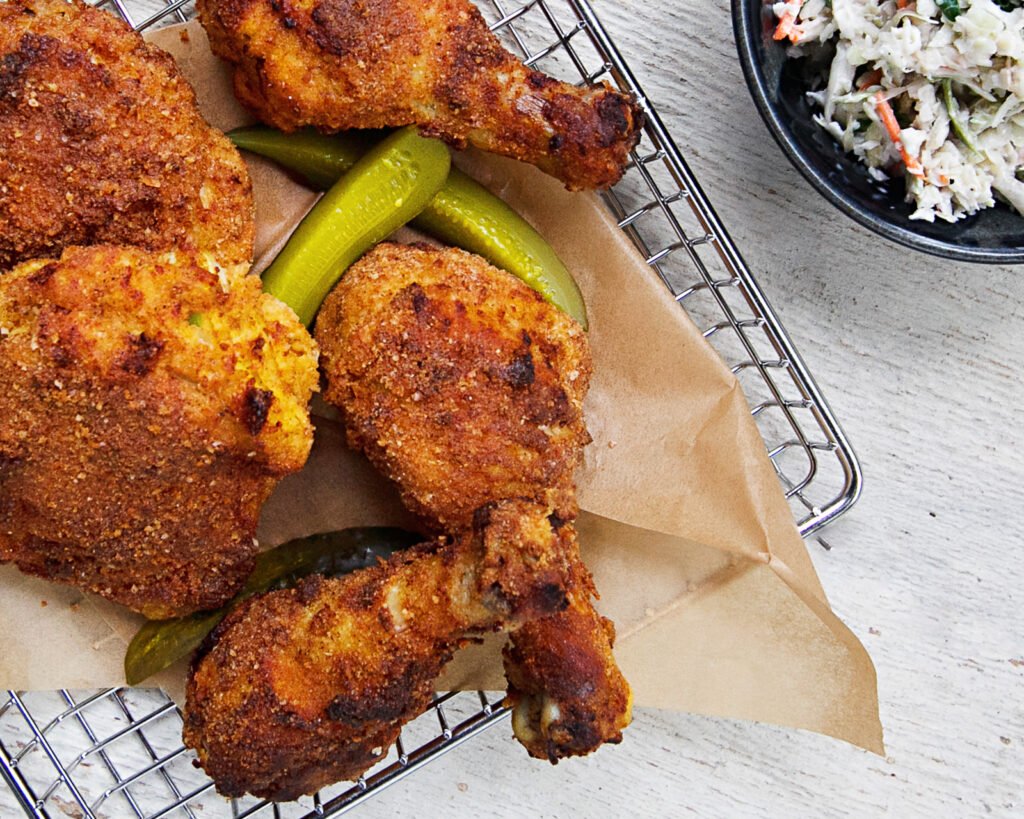 What is Brining?
Brining became all the rage several years ago when people started brining their turkeys for Thanksgiving, but the technique has been around forever. (You can see how to brine a turkey here.) Basically, brining means to soak or marinate a meat in a salty liquid. The salty liquid initially draws the moisture out of the meat, but then the meat draws the liquid back in, taking all the flavors of the liquid with it. The meat ends up with a high moisture content and is seasoned throughout. The result once cooked is super juicy, tender and well seasoned.