I wanted a biscuit that crumbled as you bit into it and yet wasn't dry inside. I wanted it to be easy to make and yet full of flavor. I borrowed some technique from Shirley Corriher (a cookbook author whom I greatly admire) and played with different soft self-rising flours (settling on this one here).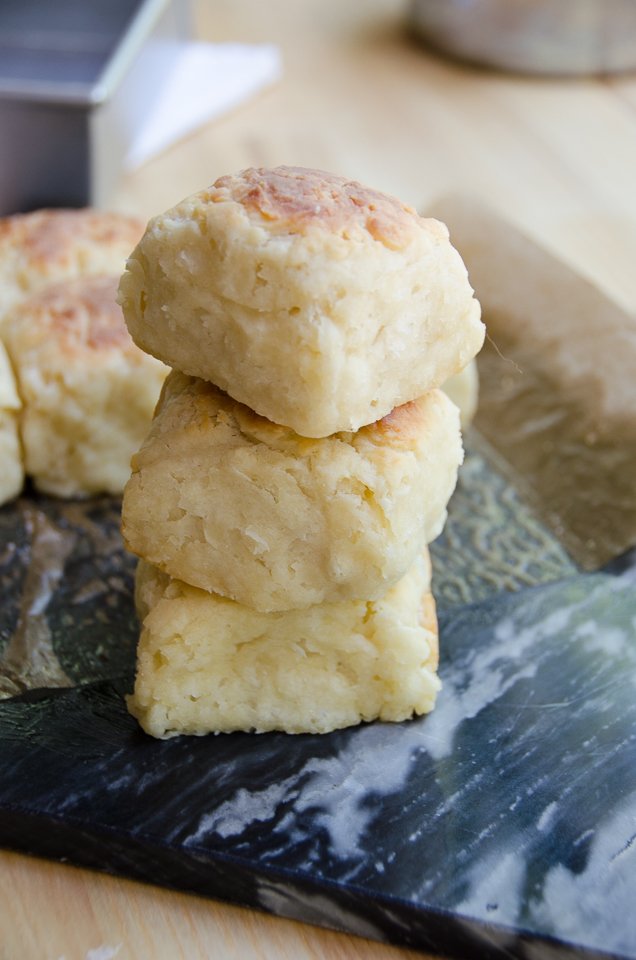 I think the technique of grating the butter into the flour is a fantastic trick to have in your toolkit. It creates morsels of butter that are just the right size without having to cut the butter into the flour with a fork or two knives.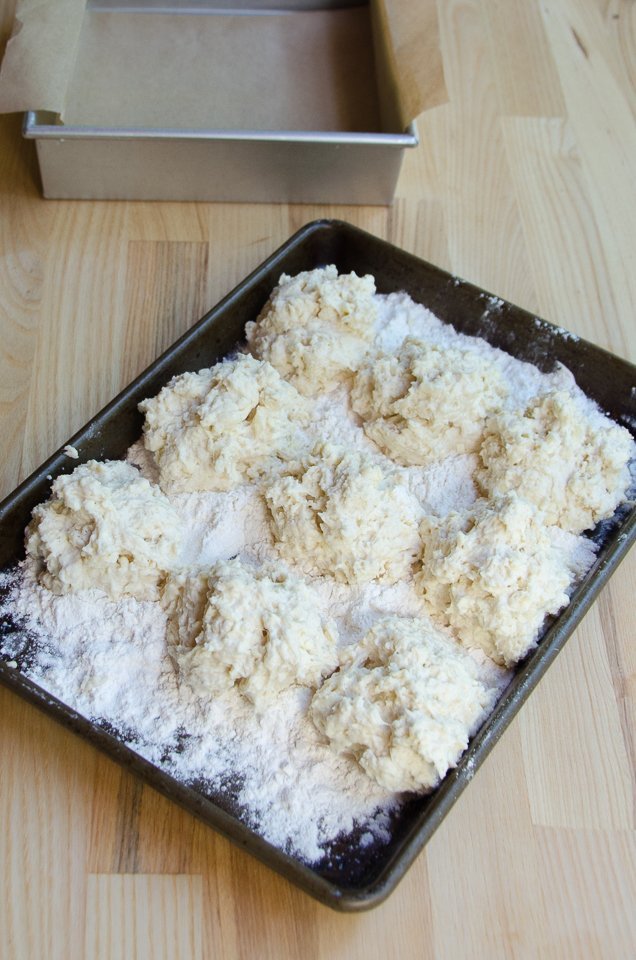 The resulting batter is quite wet and soft, but there's no need to roll it out – just scoop it into your floured hands, tossing it back and forth to shape it ever to slightly and put it right next to its neighbor in the baking pan.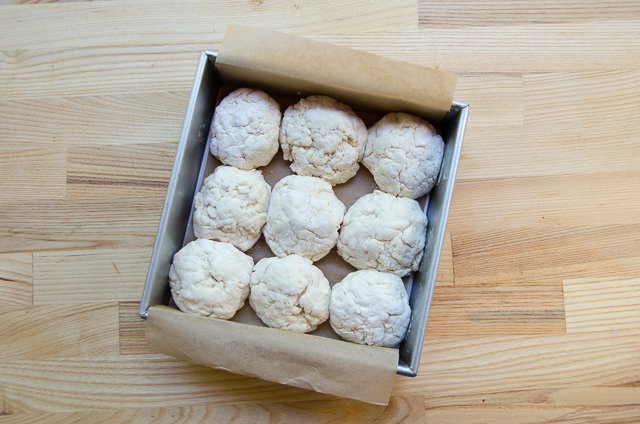 These biscuits rise up nicely and with the tops brushes with a little butter, you'll be in heaven in about half an hour.