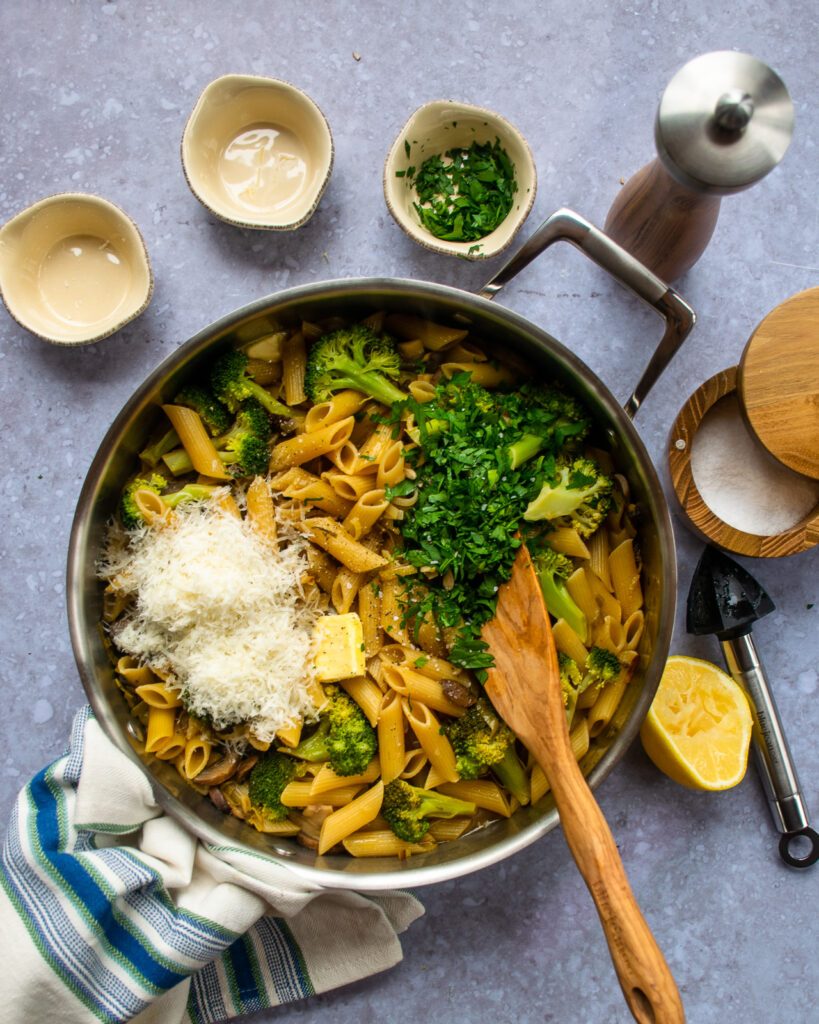 Truly One Pot Pasta
While pasta is one of the easiest and most versatile dinners to put together in a hurry, it usually involves at least two pans… and a strainer or colander. This one pot pasta with mushrooms, leeks and broccoli is truly a one pot meal because it doesn't need a pot to cook the pasta separately. Everything cooks together at one time, in one pan. When you only have to focus on one pan, a recipe instantly becomes easier AND there's only one pot to clean at the end.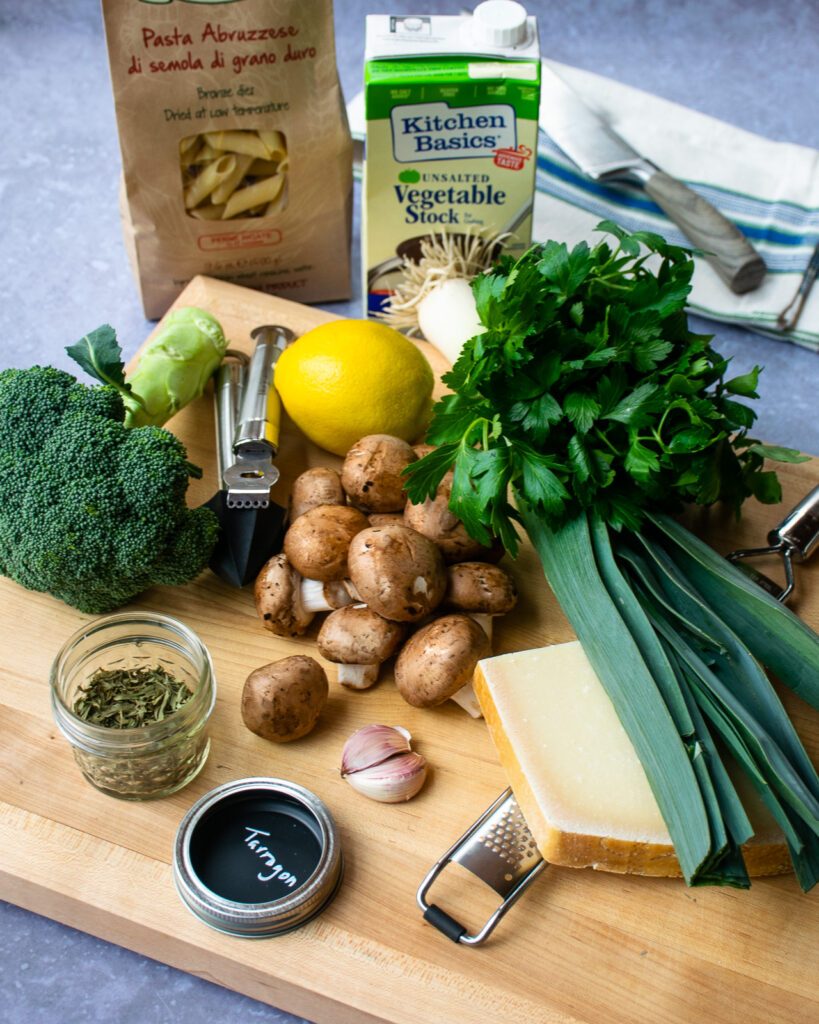 Spring Vegetable Pasta
One of the things I like most about this recipe is the combination of spring vegetables and some key flavors that keep this pasta light and bright. Leeks, one of the mildest members of the onion family, are a sure sign of spring and go so well with earthy mushrooms. Combine these vegetables with tarragon and bright lemon and you have a nice light pasta full of flavor.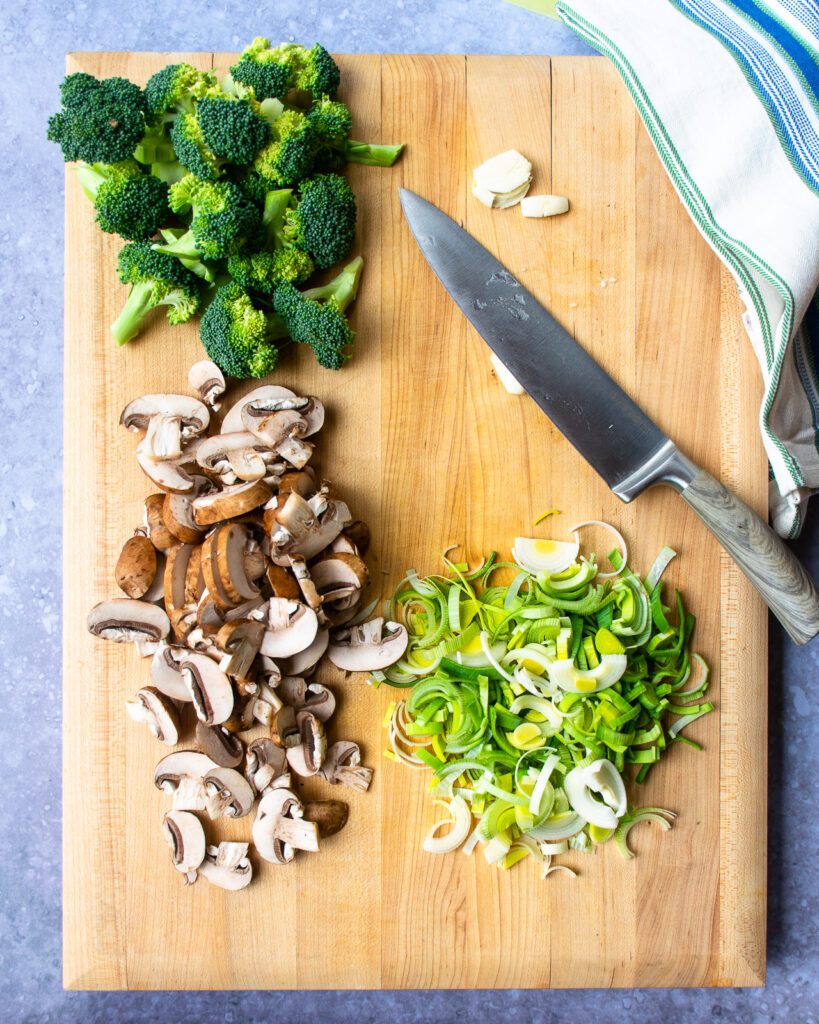 Quick and Easy Weeknight Meal
There's a little chopping to do for this meal, but it won't take you more than 10 minutes with a good chef's knife. None of these vegetables are a challenge to slice, unless you haven't worked with a leek before. If that's the case, I have easy step-by-step instructions on how to clean and cut a leek here. Give the garlic cloves a smash to release just a little of their sweet flavor, but remember to pull them out of the pasta before serving (unless you really like garlic!).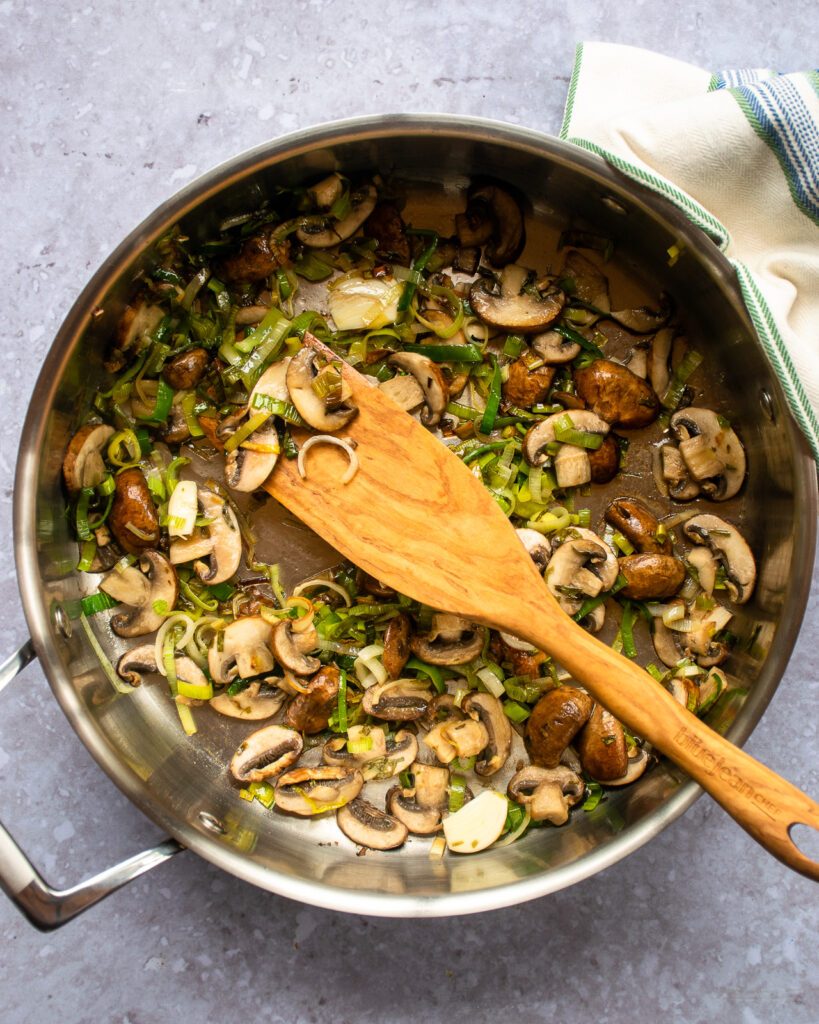 Vegetarian (or not) Pasta Dinner
If you're a fan of vegetarian meals, you'll love this dish. The pasta cooks right in the pan with the vegetables and absorbs the vegetable stock that you are adding. Make sure you are using a vegetable stock that you like – because vegetables are so varied, vegetable stocks are equally as varied in their flavor. Pick (or make) one that you like. If you're not vegetarian, feel free to substitute chicken stock for the vegetable stock.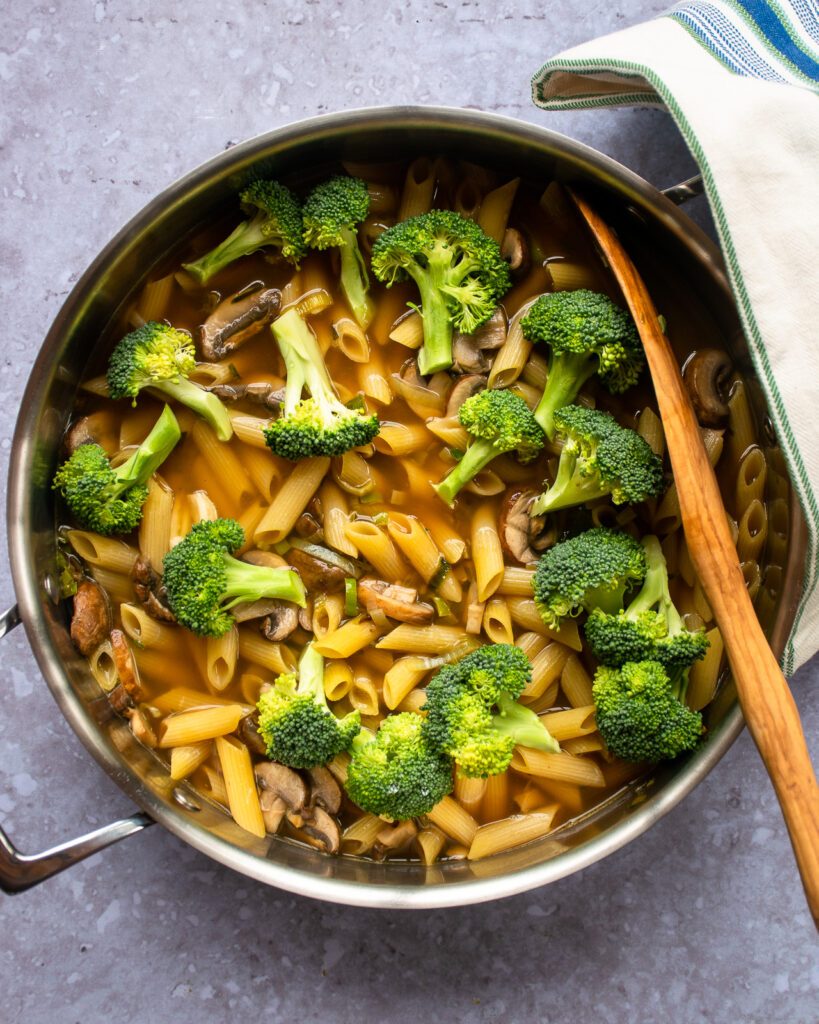 Ingredient Variations
When it comes to the last vegetable ingredient you can have some fun and feel free to add whatever vegetable you like. I used broccoli in this recipe, but asparagus would be another great option. You could also wilt in some kale or spinach instead, but whatever you use, make sure it will steam or cook in the time it takes to cook your pasta (that's most green vegetables!). Just rest it on top and then stir it into the pasta after the cooking time has finished.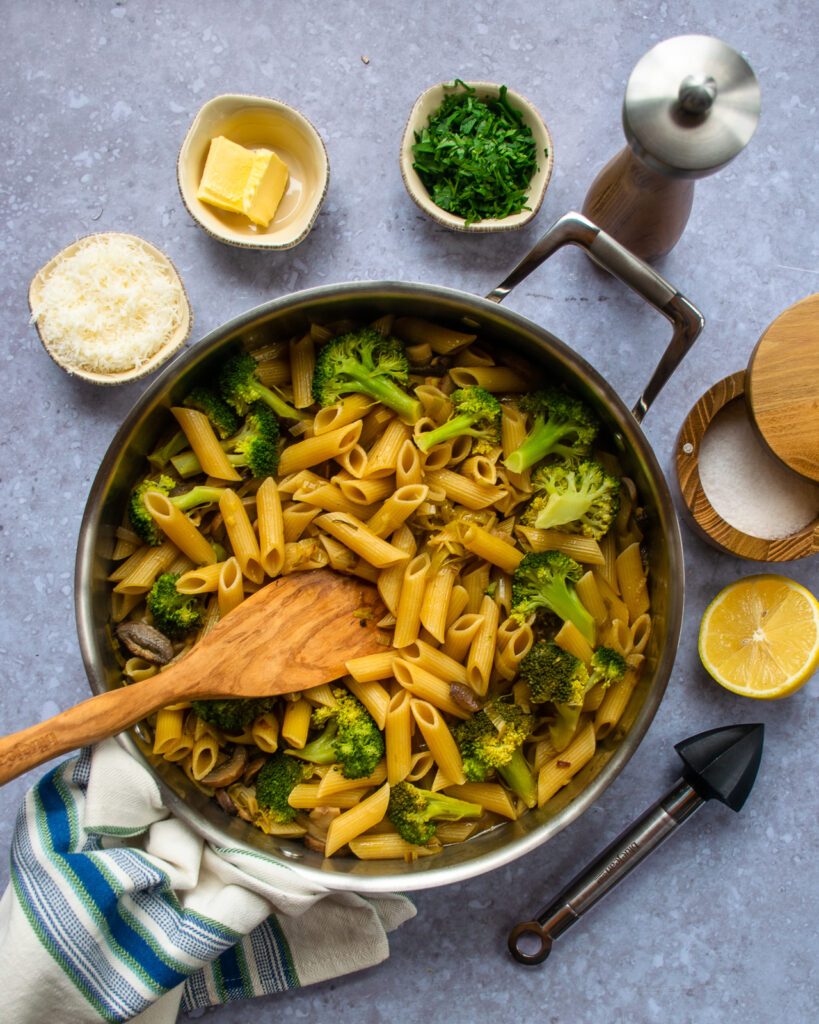 Complete the Meal
This recipe calls for Parmesan cheese at the end, but another really nice addition is a dollop of ricotta cheese. I always like to season my ricotta with salt and pepper before spooning some on top of each portion. A squeeze of lemon juice and some lemon zest finish it off, and along with a side salad, you have a bright, light, vegetarian spring pasta done and dusted, ready to be enjoyed!