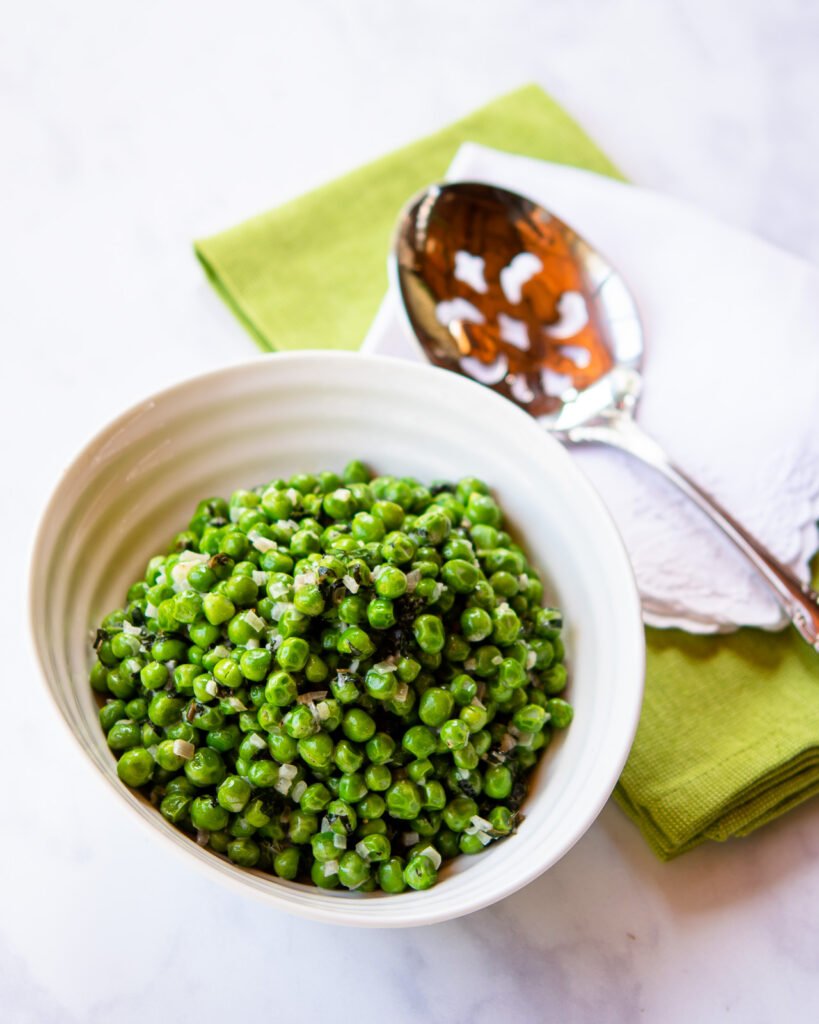 How to Make Minted Peas
When you need a quick, tasty side dish, minted peas are right there for you. It's not uncommon to have a bag of frozen peas in the freezer (you never know when you'll have to wrap that sprained ankle after all!) and the other ingredients in this easy side dish are very common. Butter, shallots and cream are not unusual and if you do any gardening at all, mint grows abundantly (sometimes TOO abundantly) and always needs using up. That's all you need for this recipe and you can pull it off from prep to finish in 10 minutes.
Fresh Peas or Frozen Peas?
The first question is whether you should use frozen or fresh peas. While I love fresh peas, it might surprise you that I'm going to strongly recommend frozen peas. In fact, I'll usually recommend frozen peas whenever a recipe calls for peas. I find that frozen peas are more reliable and consistent than fresh peas. If they are picked when perfectly ripe, fresh peas take the cake, but it's hard to get a tub of fresh peas that have the consistent and tender texture of frozen peas, which are frozen at their peak. So… you can use either for this recipe, but don't beat yourself up for using frozen.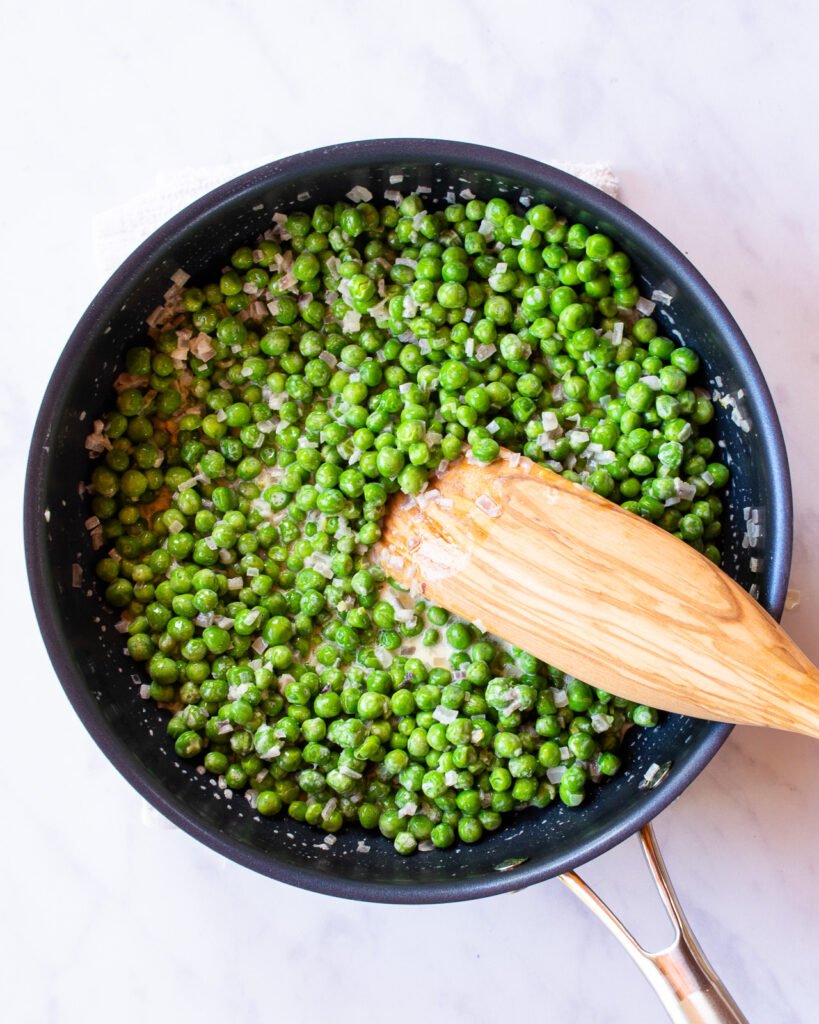 How to Cook Frozen Peas
There's nothing to cooking frozen peas. Really. You just need to thaw them and re-heat them through, which you can do right in the skillet with the cream, butter and shallots. The time it takes for the cream to reduce into a thicker consistency is enough time for the peas to become warmed through and tender. All that is left is to add the fresh mint, salt and freshly ground black pepper. 10 minutes. Done.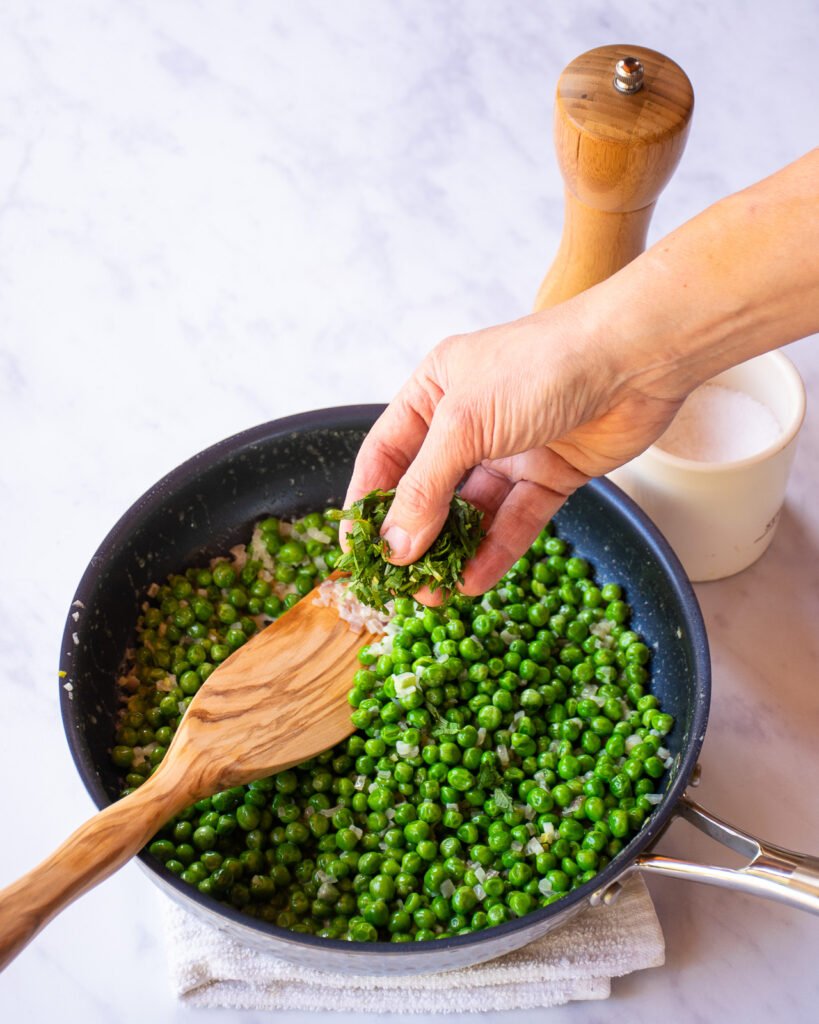 What to Serve with Minted Peas
This side dish could accompany any number of main courses, but I think it's especially nice with lamb, ham or turkey. You might put it on the side of a Madeira Baked Ham for Easter, or next to a beautiful slow cooker roast turkey breast at Christmas, or simply next to a rack of lamb or lamb chops any day of the year.